Here are some of our holiday fan favorites!  If you have a some time for a last minute run to the store, these projects are sure to steal the show at your Christmas gathering. Click on the picture to see step-by-step directions with pictures!
All you need is some m & m's, candy canes, a brownie mix, and some icing for these adorable Brownie Christmas Trees.
These Teddy Gram Candy Sleds are perfect if you have little kids! They are easy to put together and look adorable on your table.
Peppermint Candy Kiss Brownie Bites are super easy to make, all you need is a mini muffin pan and some candy kisses!
Holiday Hot Chocolate Toppers are easy to make with cool whip and festive cookie cutters.
The Homemade Candy Peppermint Plate is one of our most popular holiday shenanigans. It is super easy and will definitely impress your guests 🙂
If you are already making cake balls, why not turn them into Cake Ball Ornaments!
Make your vegetable ready for the holiday with this Christmas Vegetable Tray. This is a perfect task to keep the kids busy while you finish making Chirstmas dinner.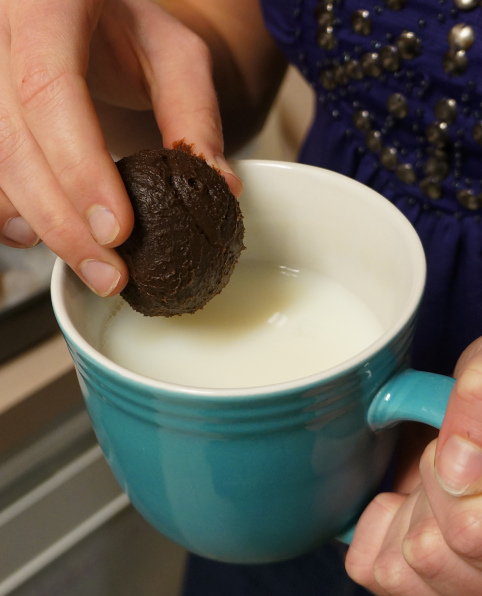 One of our favorite shenanigans are these truffles that turn into hot chocolate in the microwave! You can make some the day before and bring them out in the morning for hot chocolate with breakfast or for a late night snack/drink.
Homemade Reindeer Cookies are a fan favorite among kids! Make Rudolf and all his friends by switching out the m & m color for the nose.
Are you going to someone else's house for Christmas? Make an army of Christmas Candy Trains! They are easy to travel with and are adorable!
Hope you all have a Merry Christmas from Shenanigans 🙂