Heart Shaped Bacon!!! Can you think of a better way to tell your significant other that you love them and want them to have heart disease at the same time? … We didn't think so.
If you have ever been on Pinterest  (or have ever visited an iHop) you know that most Americans have an unhealthy obsession with bacon. Since so many people claim to be in love with this tasty meat, we couldn't help but attempt to make the ever popular heart shaped bacon that we have seen circulating the internet (Not to mention the perfect timing of Valentine's Day). Unfortunately when we went to recreate this tasty treat we realized two things: 1) We couldn't find any pictures of cooked heart bacon 2) There were no clear directions or pictures. We knew we had to call shenanigans.
Through trial and error we figured out the best way to create these very special tokens of love and we made a handy 2 minute video to show you step-by-step how we did it:
And incase you don't have time to watch our two minute video, here are all the steps to make heart shaped bacon with pictures!
First your ingredients:
Bacon
Pan with edges (so the grease doesn't get all over your oven)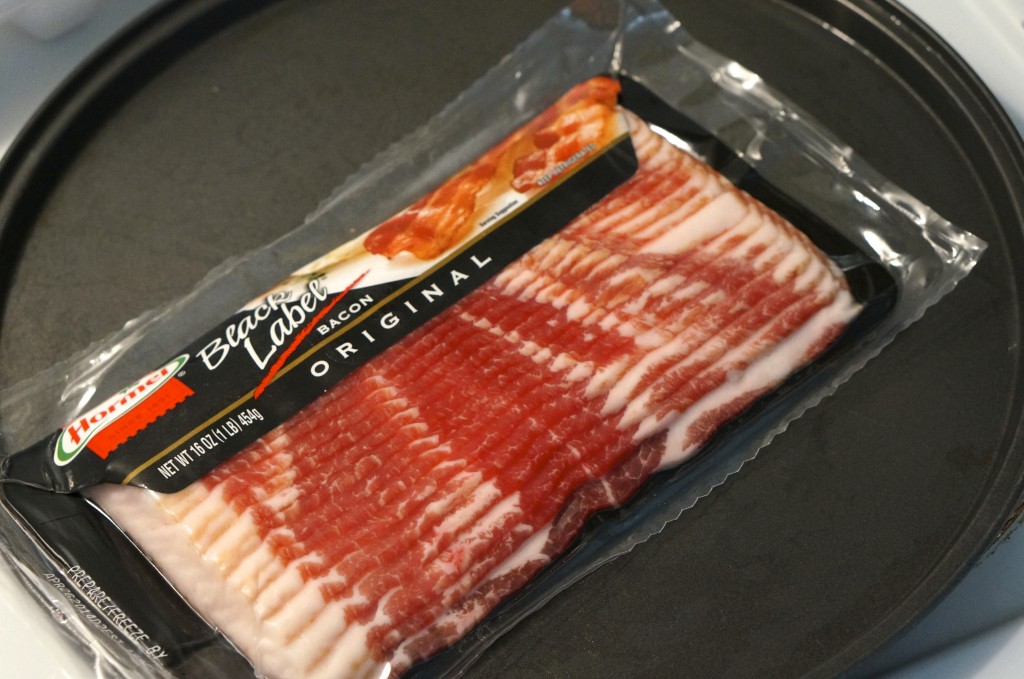 1) Cut bacon into 5 inch strips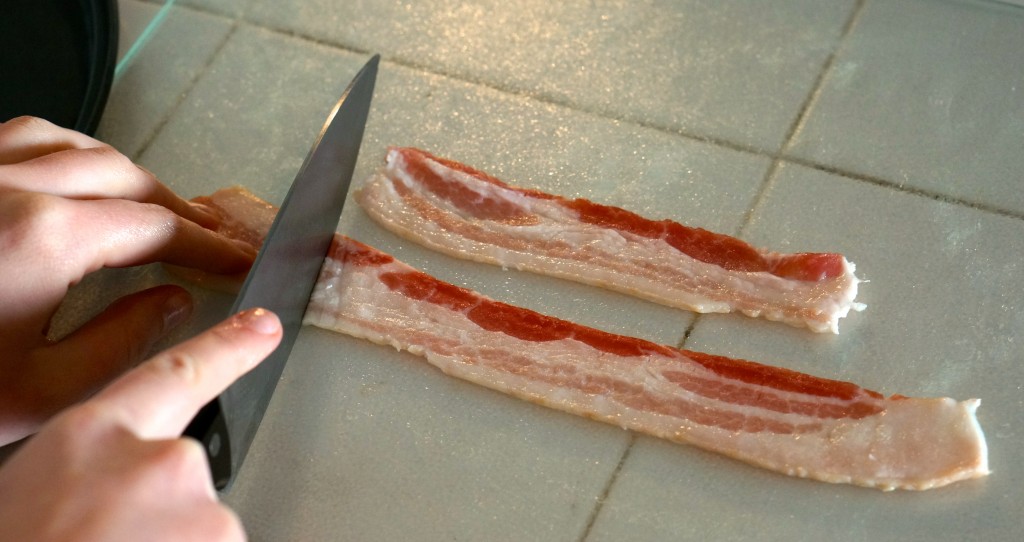 2)Fold bacon long ways.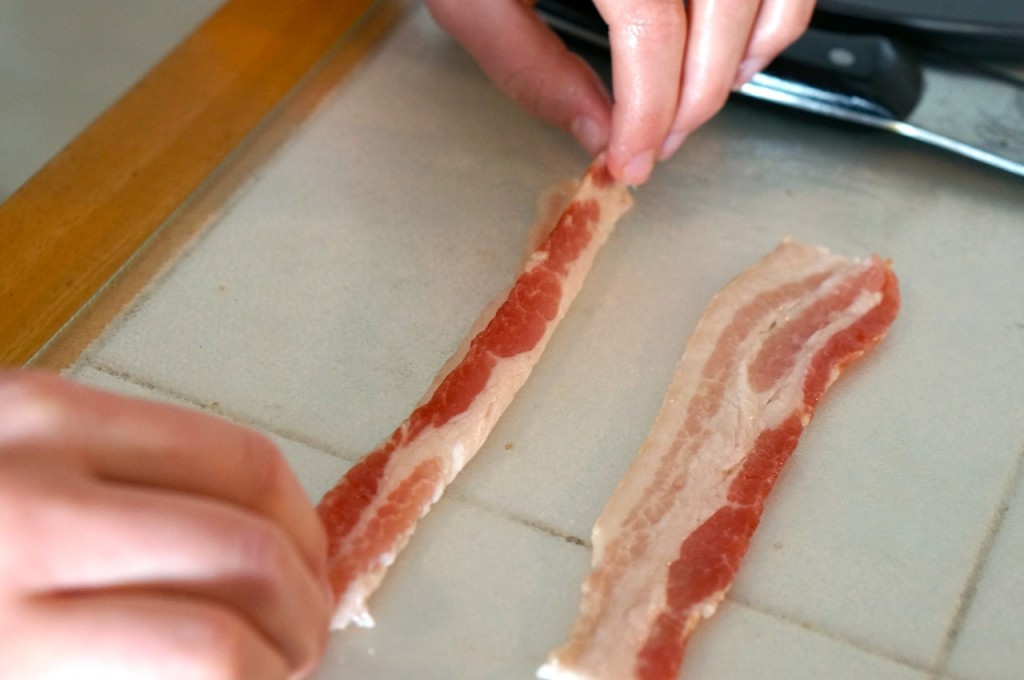 3) Shape bacon into heart.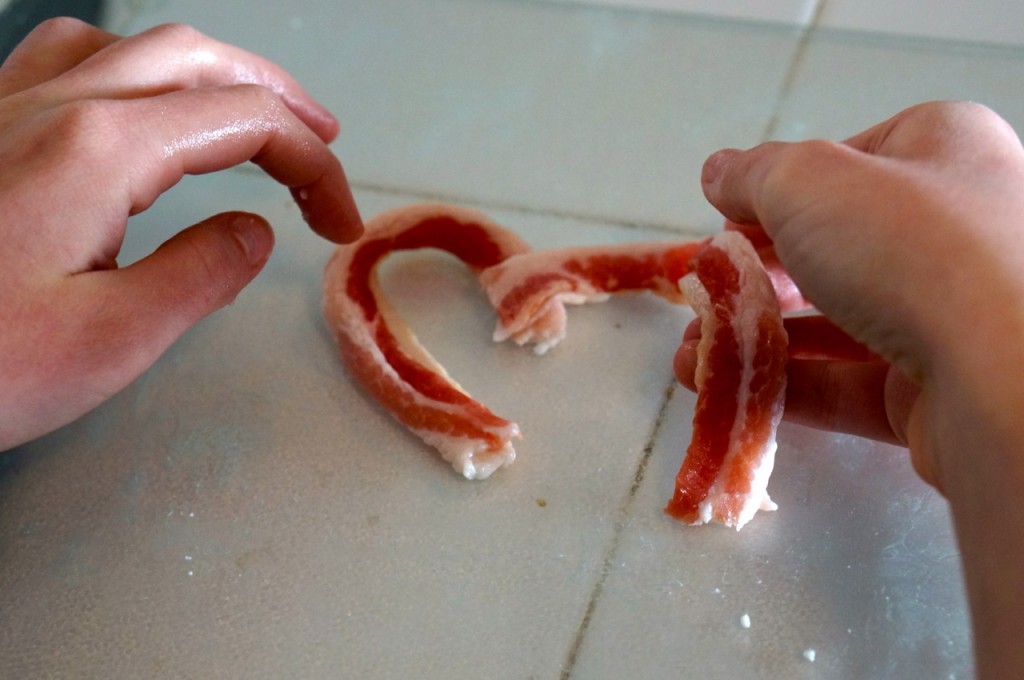 4) Move to pan (make sure the pan has edges).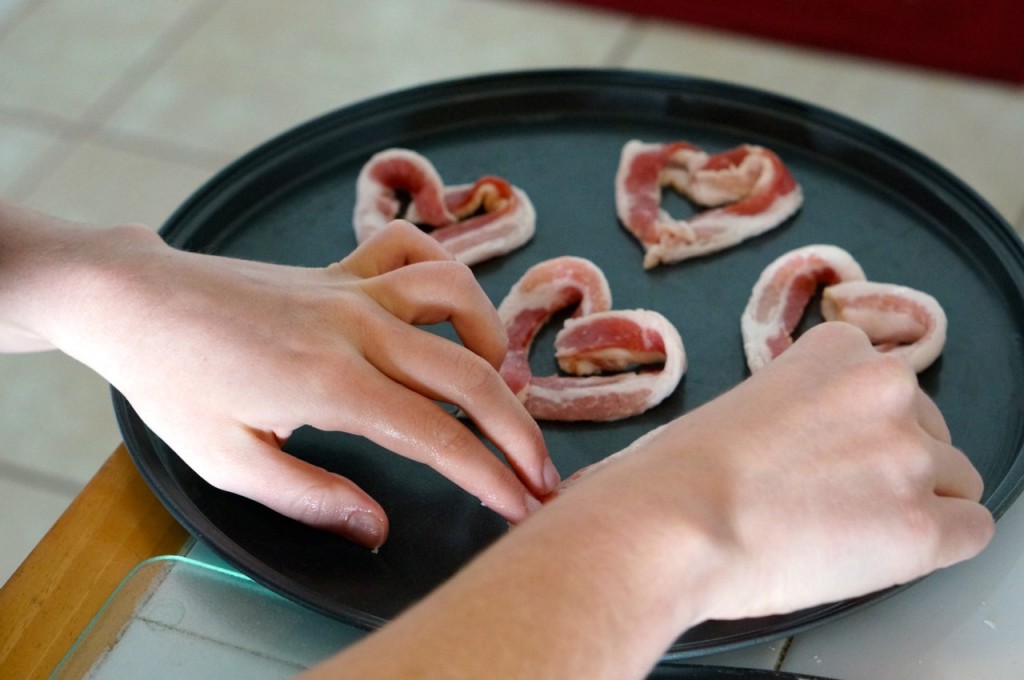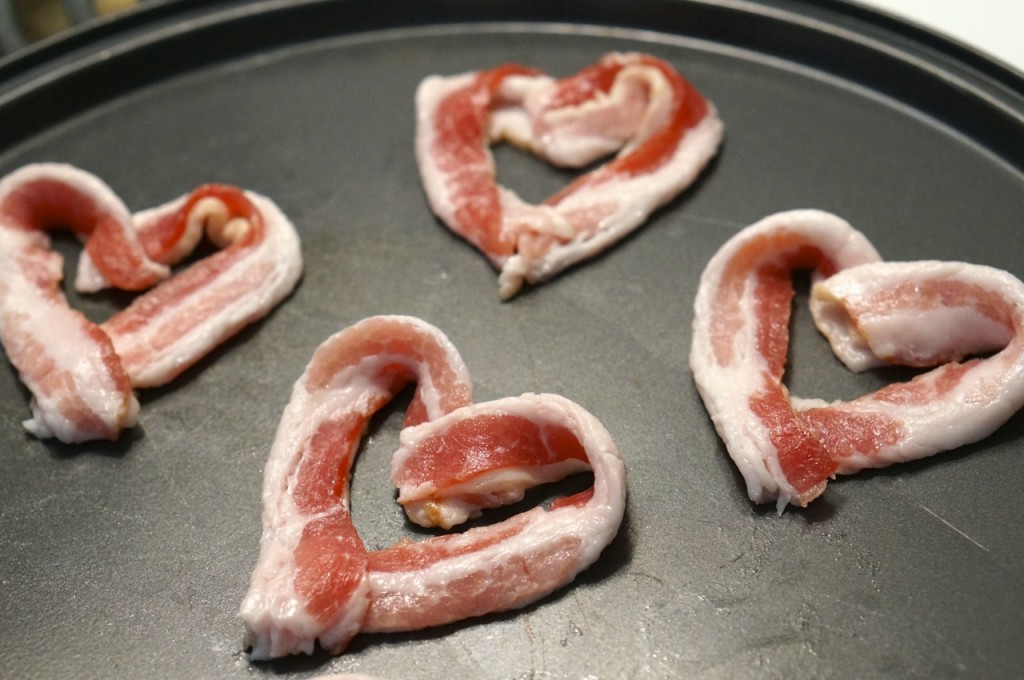 5) Put in oven at 400 degrees F, for 12 minutes.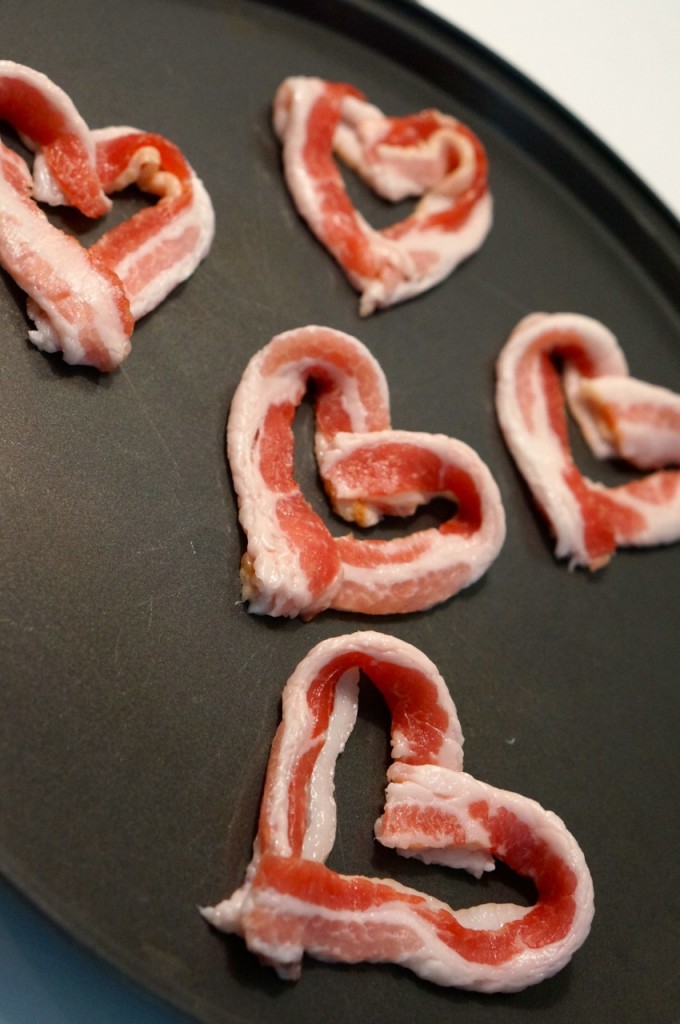 Now you can impress your Valentine with amazing heart bacon!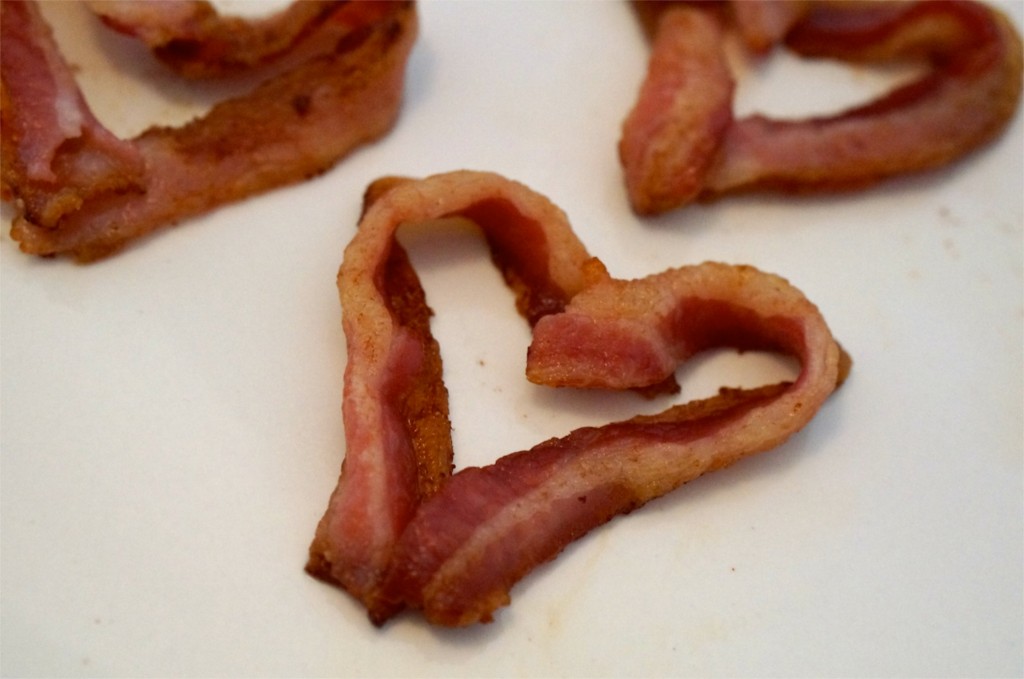 If you want an idea for a full Valentine's Day breakfast, we put it on an open egg sandwich! Add some fruit and you'll be set. 🙂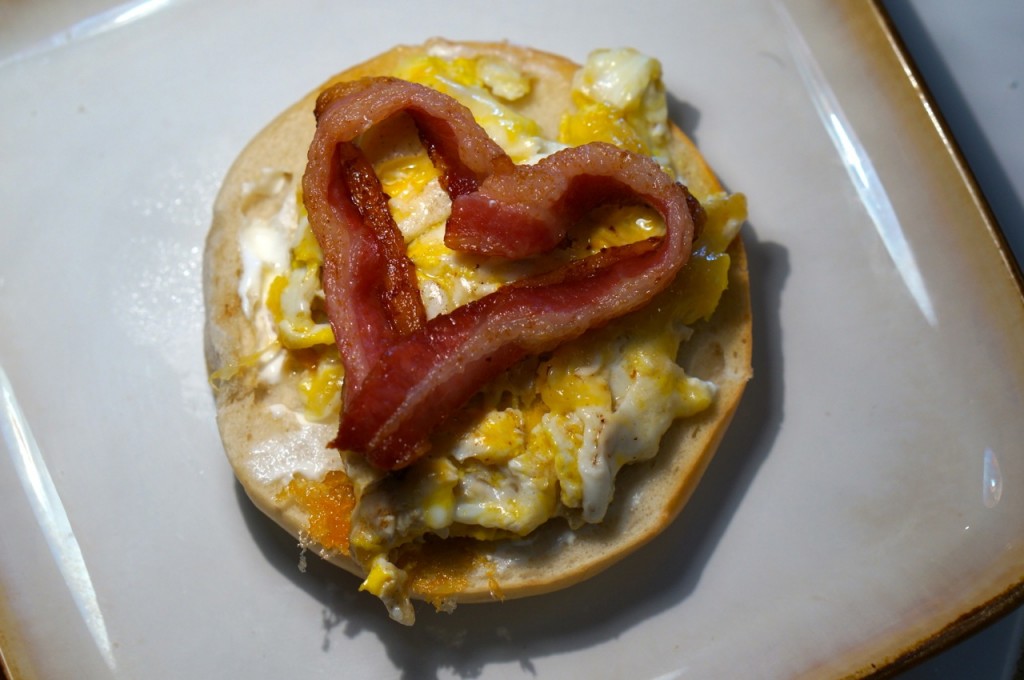 SUBSCRIBE FOR WEEKLY PROJECTS:
[contact-form to='shenanometer@gmail.com' subject='Enter new subscriber'][contact-field label='Enter email to subscribe' type='name' required='1'/][/contact-form]