Fall is slowly approaching, and for us in the south, we are finally starting to get numbers below 90 degrees, making the perfect weather for picnics – And what's says picnic more than mini pies! When I first spotted these cupcake pies on Pinterest, I thought they looked difficult, so I decided to put them up to the shenanigan test. Here is my documentation:
What you will need:
M&M's (I used dark chocolate only because I love dark chocolate)
Cake mix (and the oil and eggs that it says on the box)
Food coloring OR sprinkles that match the color of the pies that you want to make (I ended up using sprinkles because it was faster)
White Icing
Peanut butter (for the "crust" of the pie) – Sorry I forgot to put it in the picture
Reynolds Foil Baking cups (this is to make the cakes look like they are really mini pies – I found these next to the regular baking cups)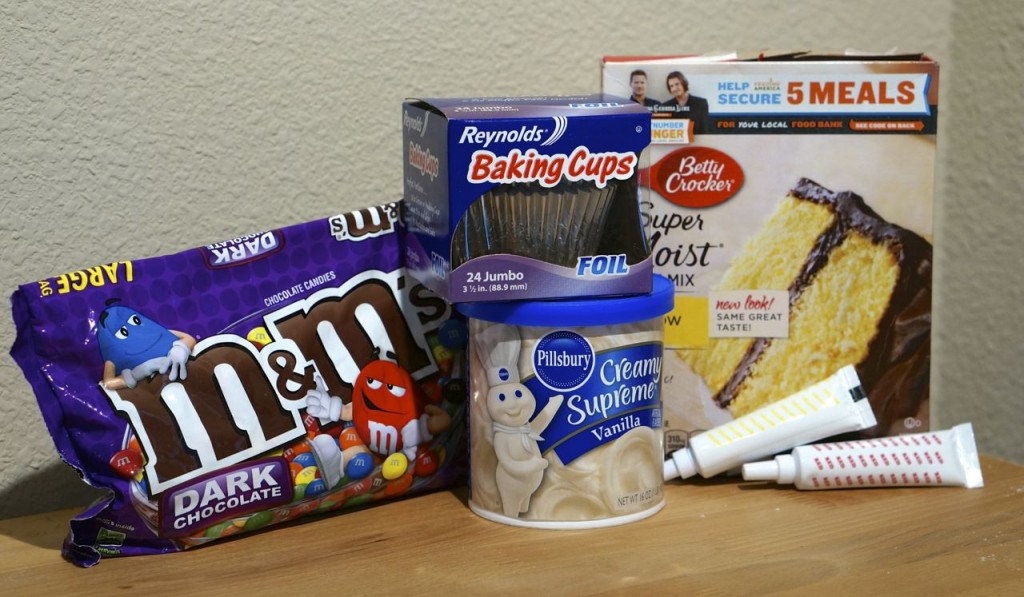 1) Place your foil baking cups on a cookie sheet and fill half way with your cake batter. Bake following the cupcake instructions on the box.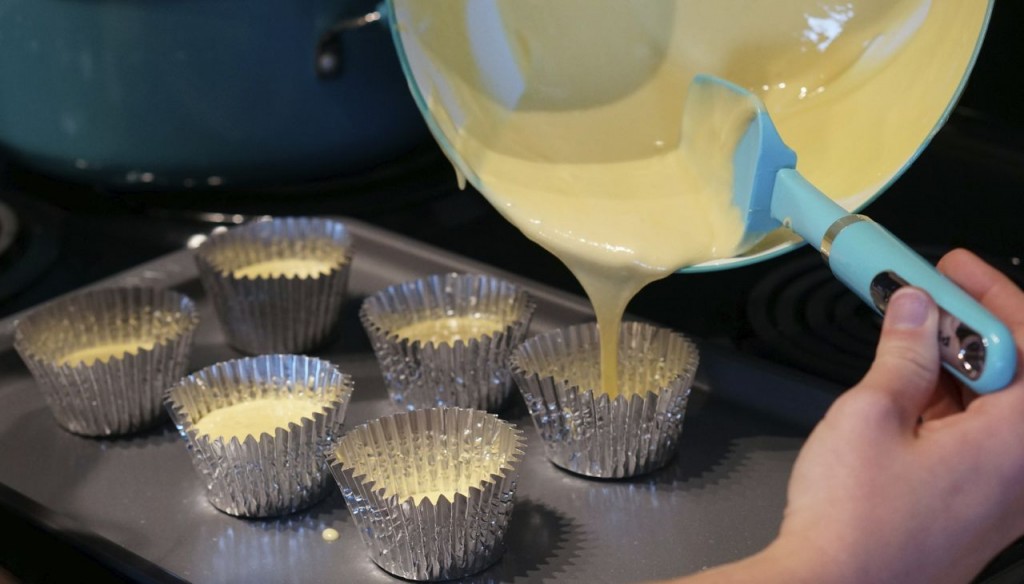 2) While your cupcakes are baking, separate out the M&M colors that you wish to use. (I found the pies look great in most colors, but my favorites were blue and red, because it was reminiscent of blueberry and cherry pie)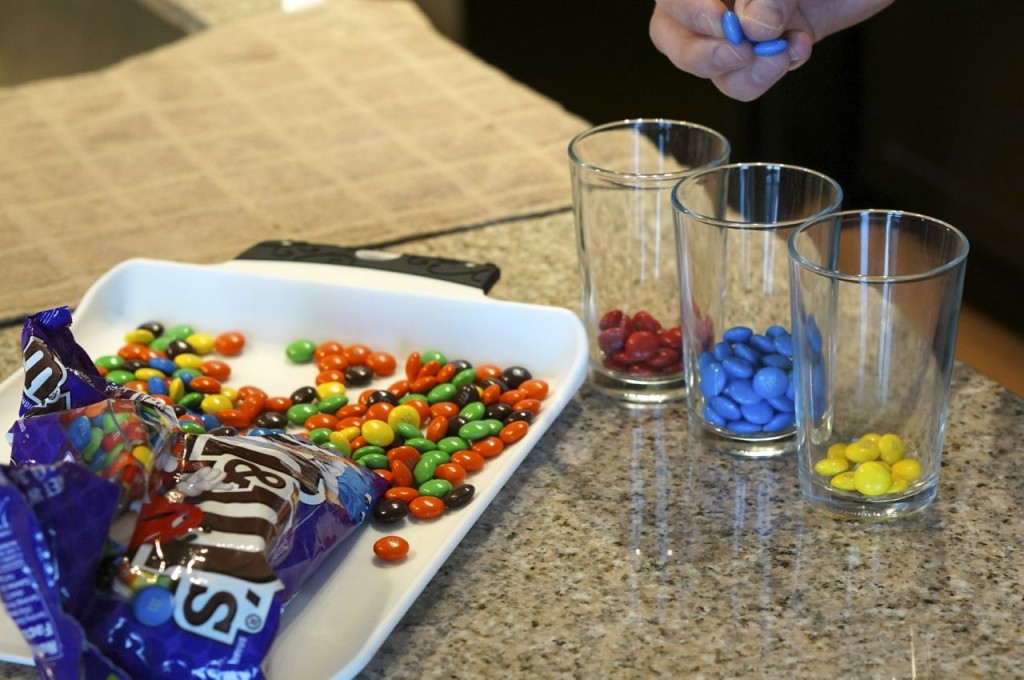 3) After your cupcakes cool off, cover them with a thin layer of icing (if you don't have sprinkles that match your M&M's, mix batches of icing with food coloring to match you M&M's)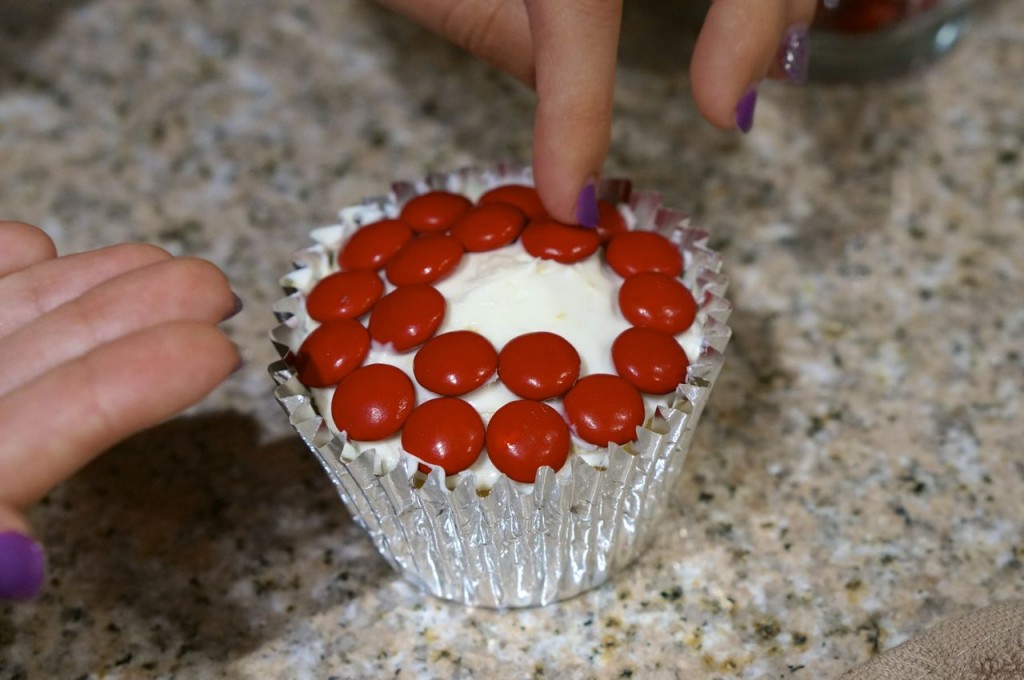 4) If you did NOT dye the frosting to match the m&m color, use your sprinkles to fill in the white (Shout out to my friend, Meredyth, who helped me perfectly place the sprinkles).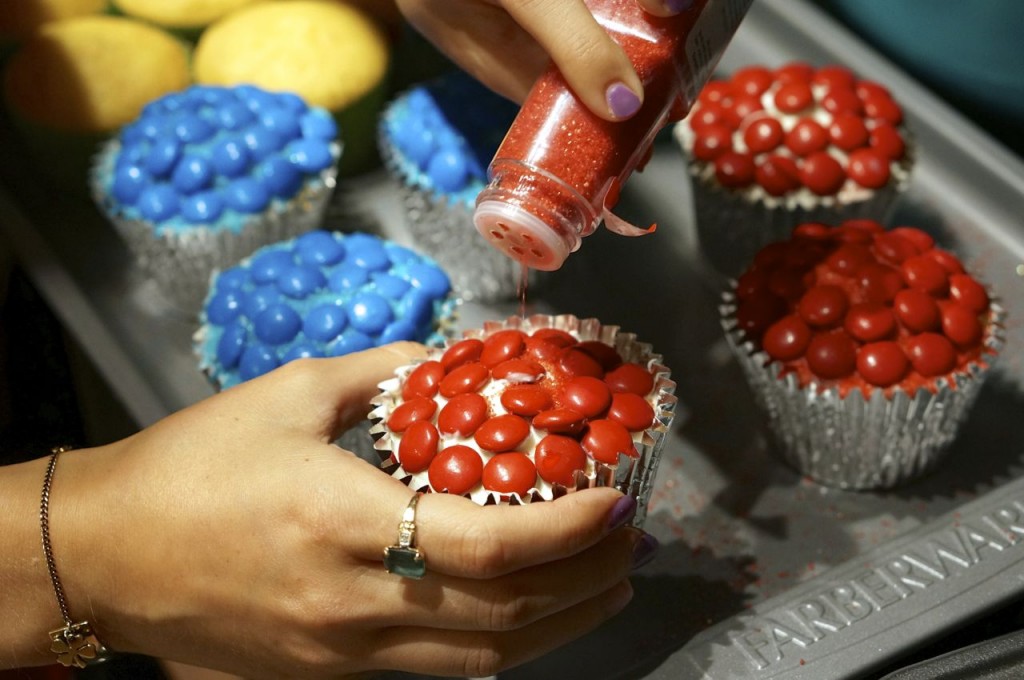 5) Mix peanut butter (or almond butter), with a small amount of icing, until your icing is the color you want it to be for the crust. Put your peanut butter icing in a zip lock bag and snip the corner using it to create the crust of your pie.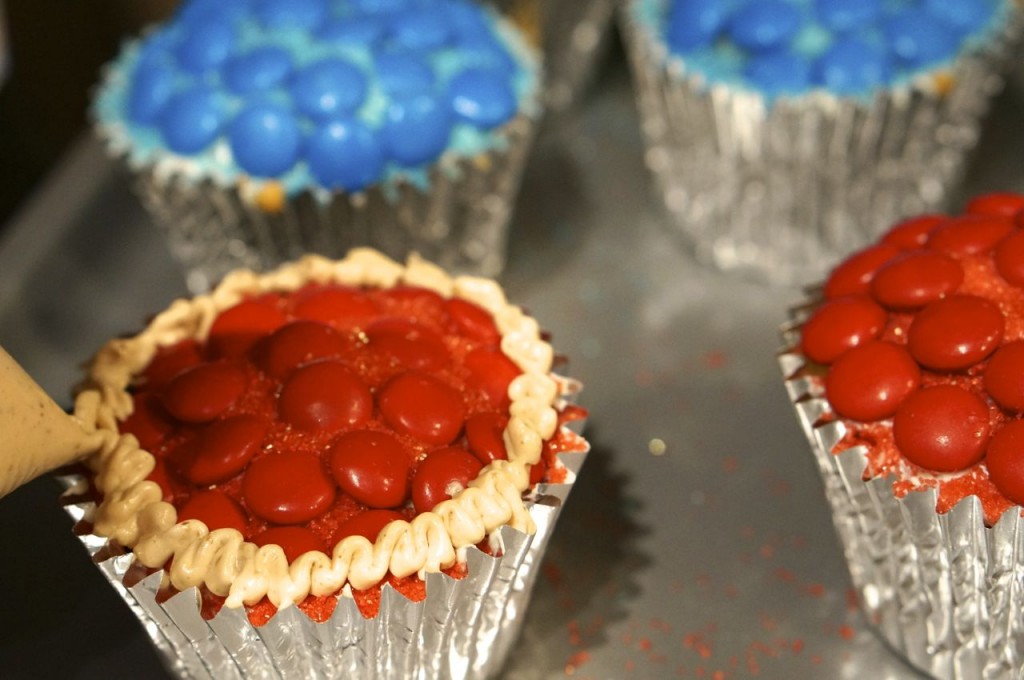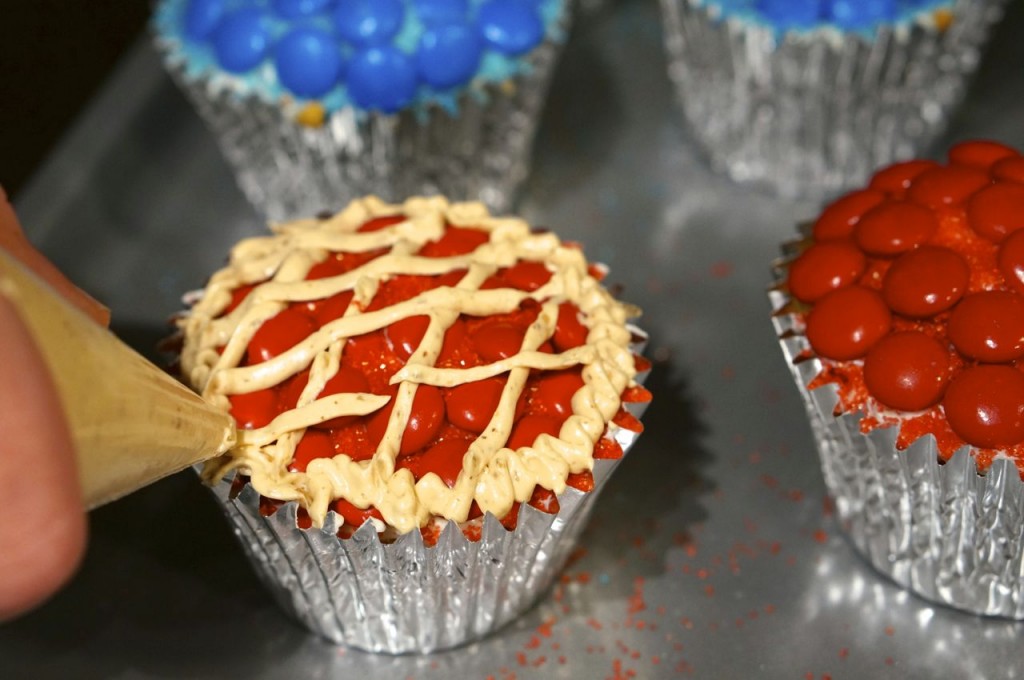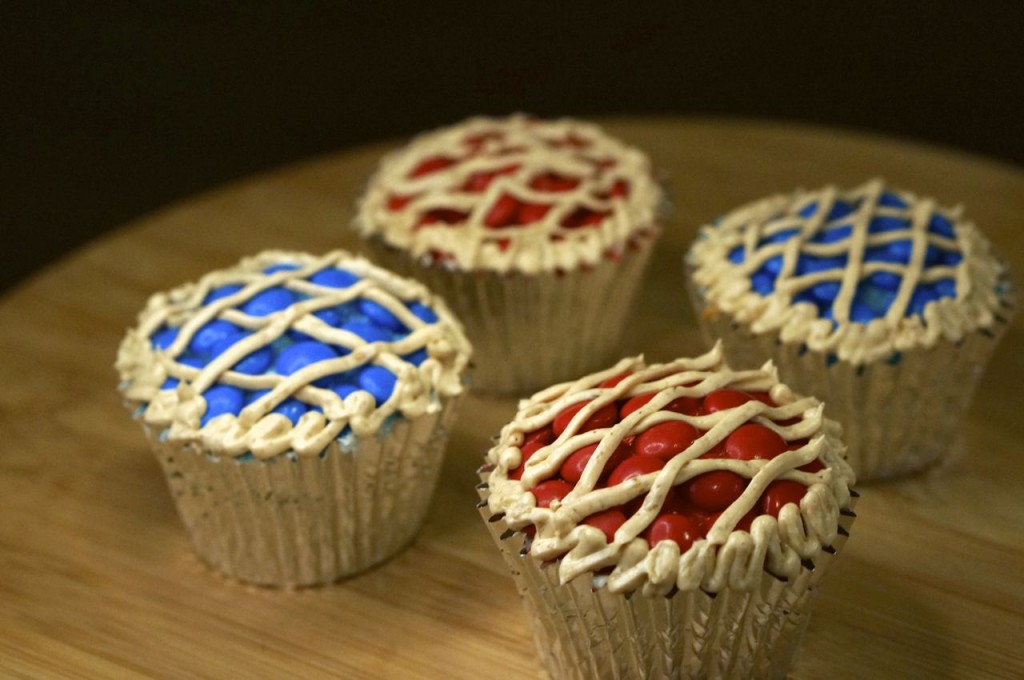 Your adorable "pie" cupcakes are now ready to serve! These pies were much easier to make than I anticipated, so I revoke shenanigans. They were a big hit at our last party, and were especially loved by the little ones, making it a great baking craft to do with the kids. If you try them, be sure to post them on our facebook page!