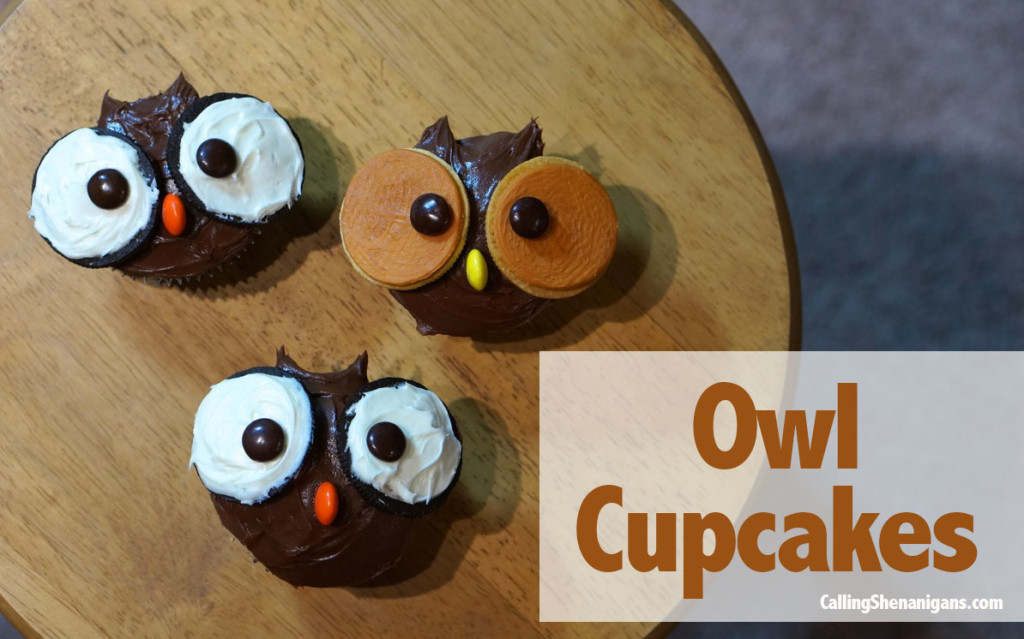 It's fall time again! Although we don't have a change of colors here in Florida, we still like to get into the fall spirit. Last year around this time we made one of our most popular shenanigans- Mini Rice Crispy Pumpkins! This year I wanted to make something equally as adorable, so I set out on Pinterest to see what treats were trending. After searching for a couple hours I realized that there were a lot of things centered around Halloween – many of which included spiders (which I did not find adorable), so I decided to try to find a sweet treat that could cross over from Halloween to Thanksgiving. These adorable Owl Cupcakes were the winner!
Here's what you'll need:
White Cake Mix
M and M's
Chocolate Icing
Food Coloring (if you want to dye the inside of your cupcake with fall colors)
Oreos- I bought reduced-fat by accident and I would not recommend them because they don't break apart easily (I tried out the Pumpkin Spice Oreos and they were actually pretty good)
Vanilla Icing – You only need this if you accidentally buy reduced fat Oreos (like I did) and they break apart weird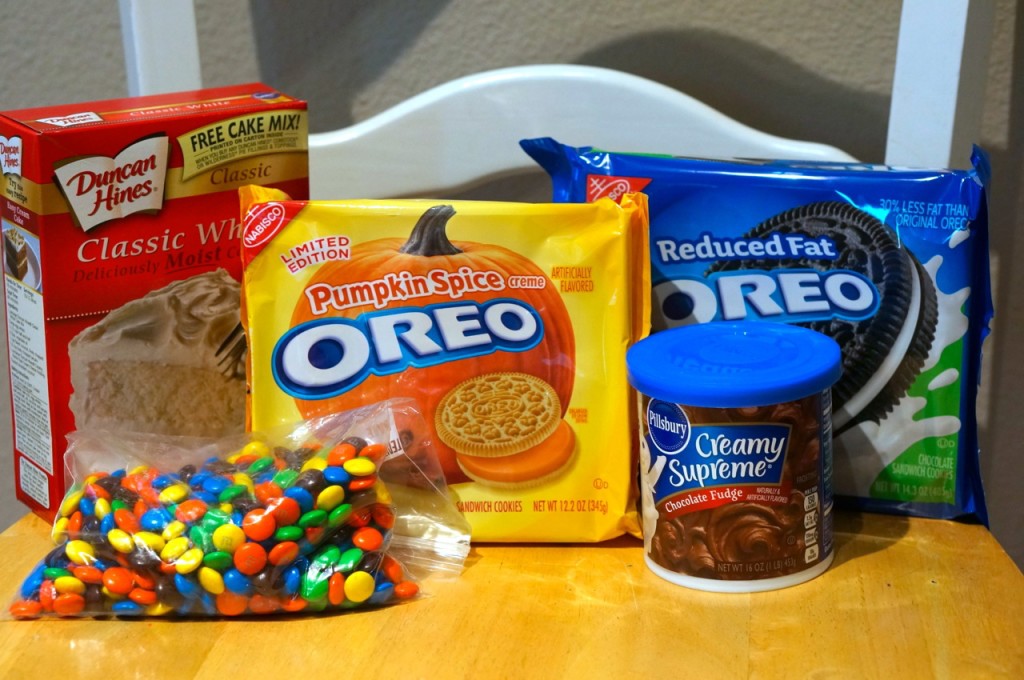 1) Follow the directions on the cake mix box.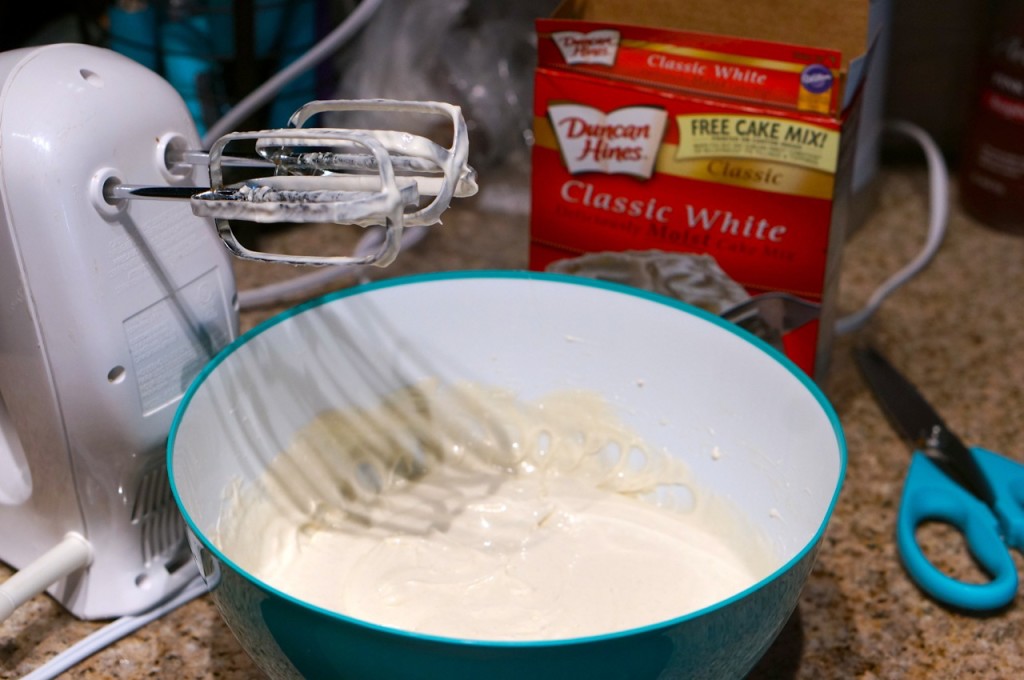 2) Separate batter into 3 bowls.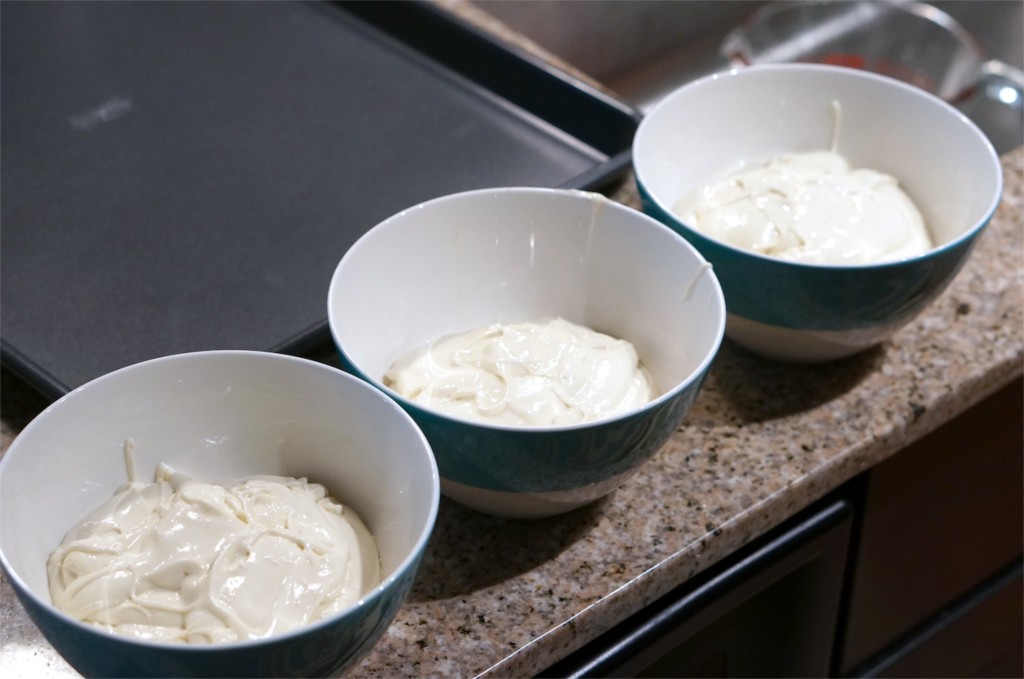 3) Dye one yellow and one orange.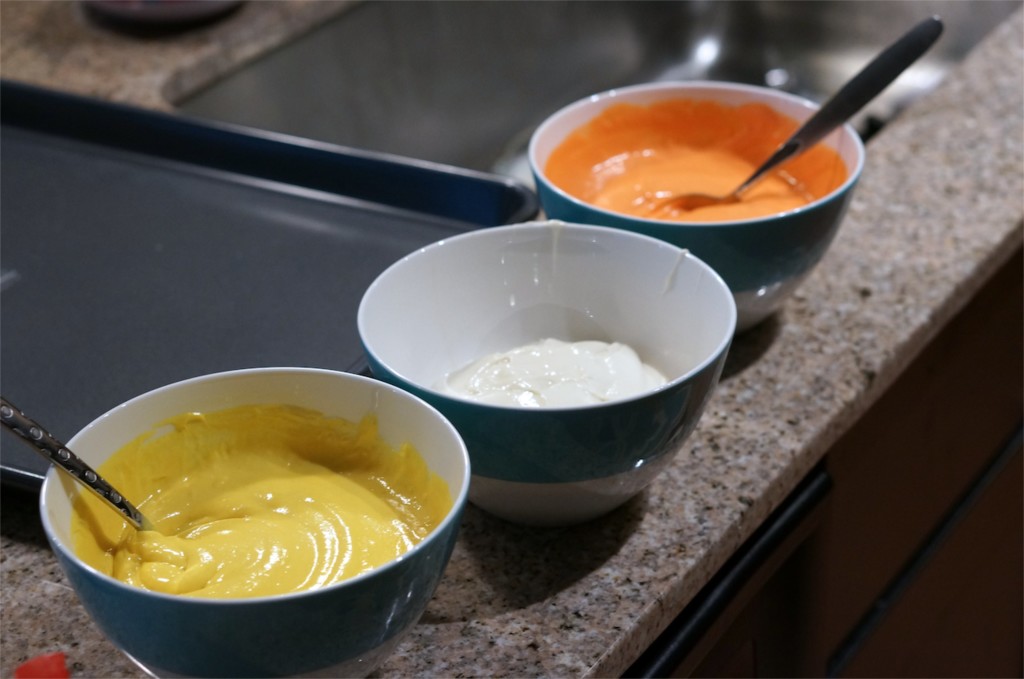 4) First put a layer of yellow batter.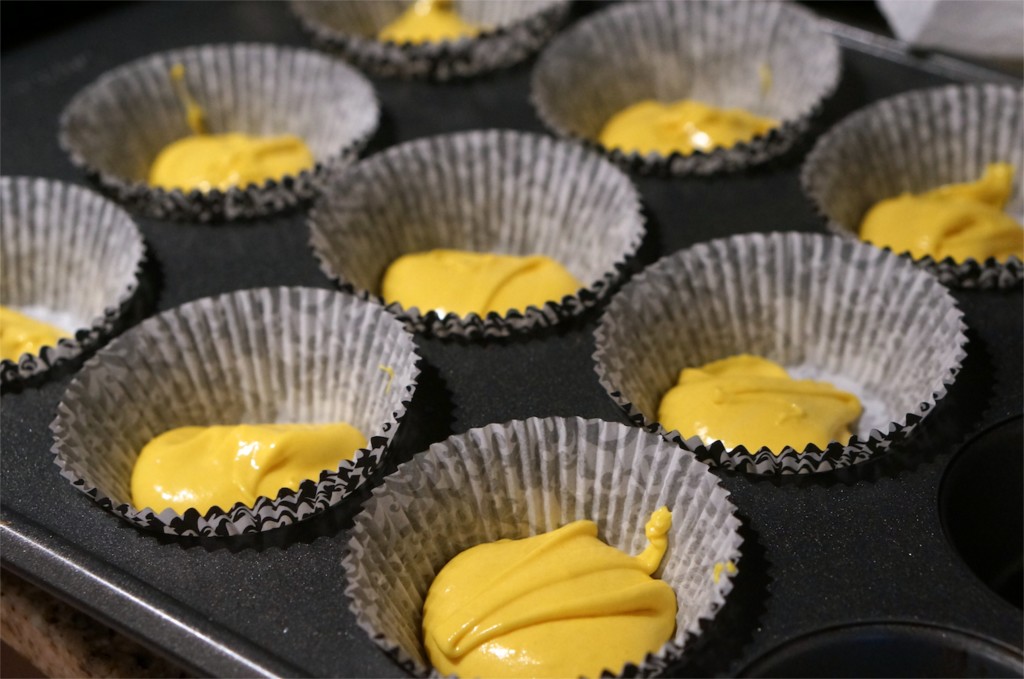 5) Then use a spoon to add in a layer of orange.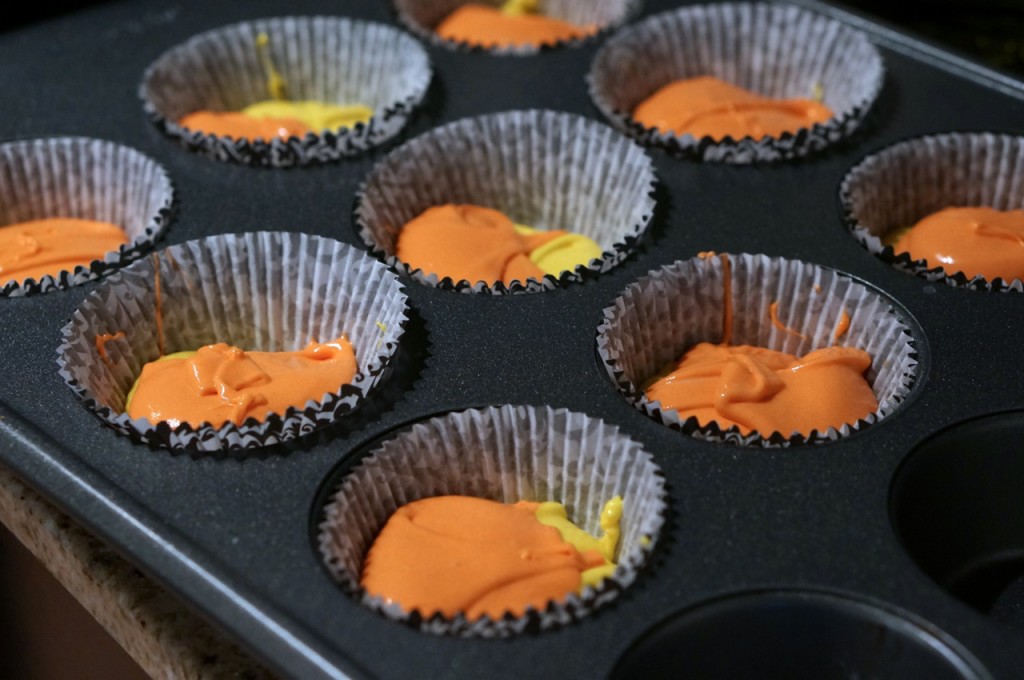 6) Finish filling up the cupcakes with the leftover white batter.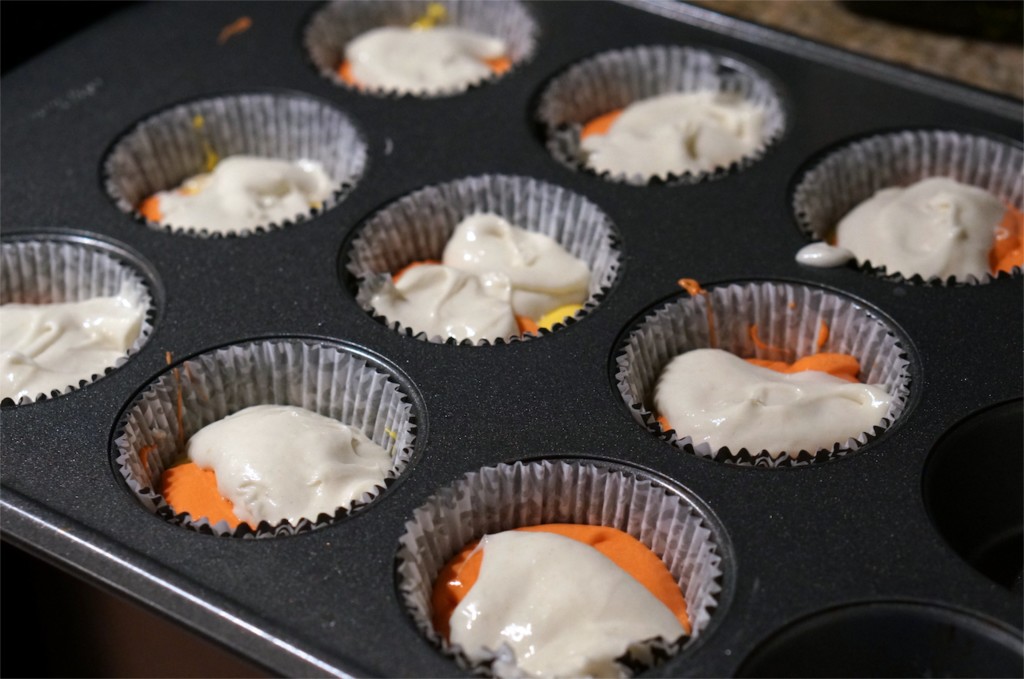 7) Let the cupcakes cool and ice your cupcakes with the chocolate icing. Add two blobs of icing at the top for the ears. Then split your oreos in half, and save the side with the icing (i had to add icing because the reduced fat Oreos don't cleanly break apart). Put a brown m and m to on it to make the eye, and use an orange or yellow ma nad m for the beak.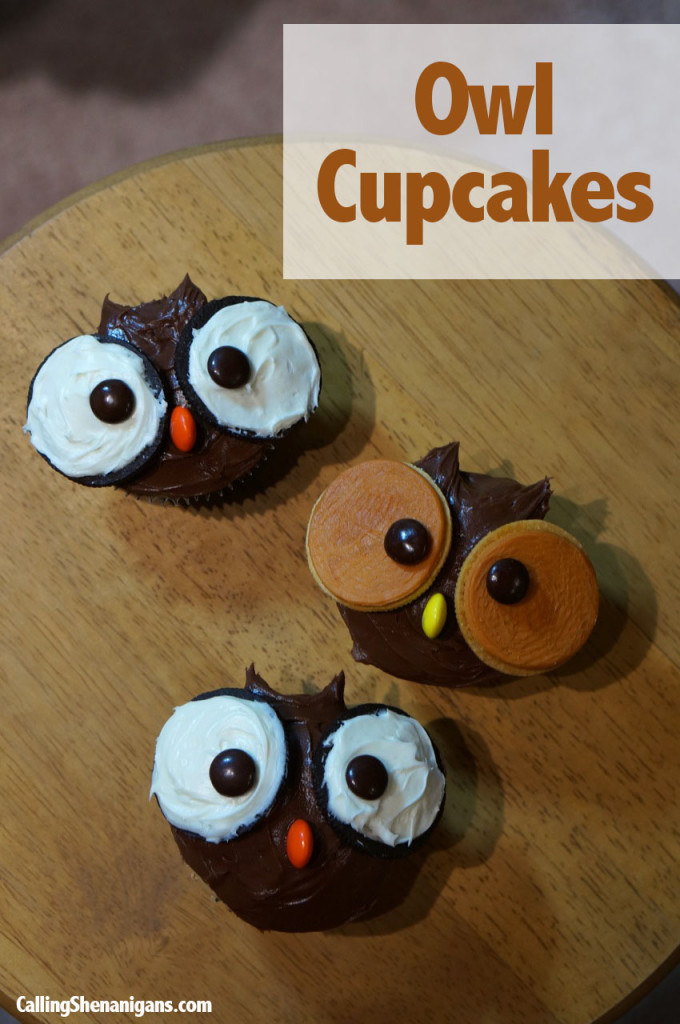 It works great as long as you don't use the reduced fat Oreos. Keep checking back because I will upload the pictures of the cupcakes cut open so that you can see the fun candy corn colors inside 🙂