It's that time of year again- time for hot cocoa and gift giving. These DIY gold polka dot mugs are the perfect for both of these occasions. I have seen similar gold polka dotted mugs in different stores, and they cost between $10-$20. It turns out that you can make these adorable mugs at home for half the cost!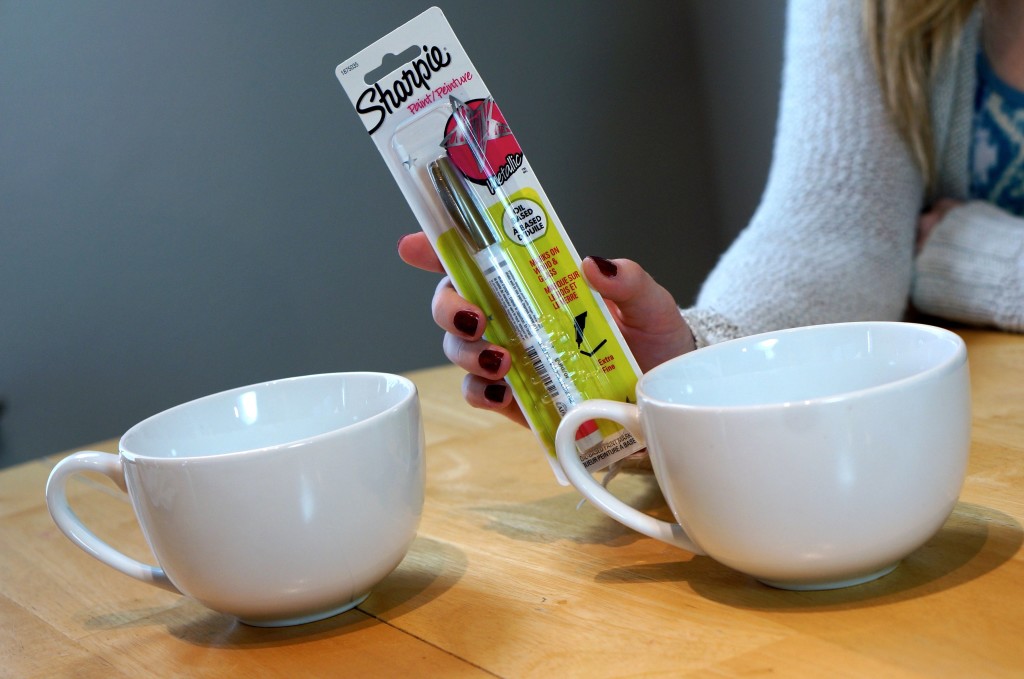 What you will need:
Porcelain mug
Sharpie Paint Pen (different than the traditional Sharpie, found it at Michaels Craft Store, link below)
Step 1: Wash and dry your mugs
Step 2: Pump the gold pen up and down on a napkin to get the paint moving. Then use the gold Sharpie paint pen to make the polka dots (or whatever design you desire). The pen can drip a little bit, so keep that in mind when planning the design you want to create.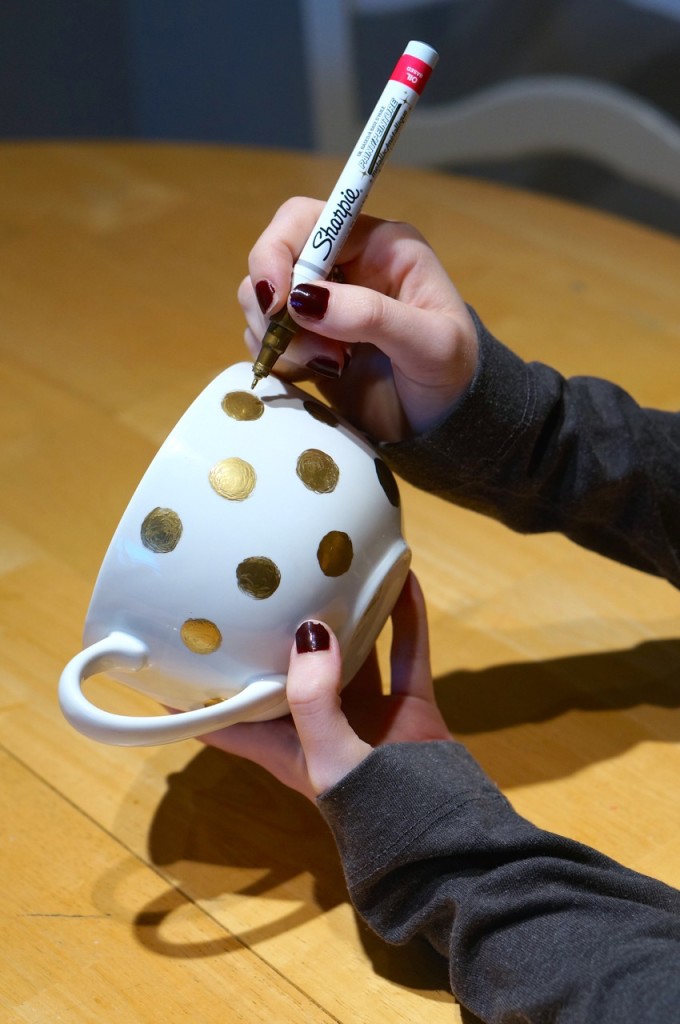 Step 3: Bake your Sharpie mugs
Put your mugs in the oven, then turn it to 350 (so it is preheating with the mugs IN the oven). Let it cook for 30 minutes after it reaches 350 degrees. Then turn off the oven and let it completely cool down, while still inside the oven (a little over an hour).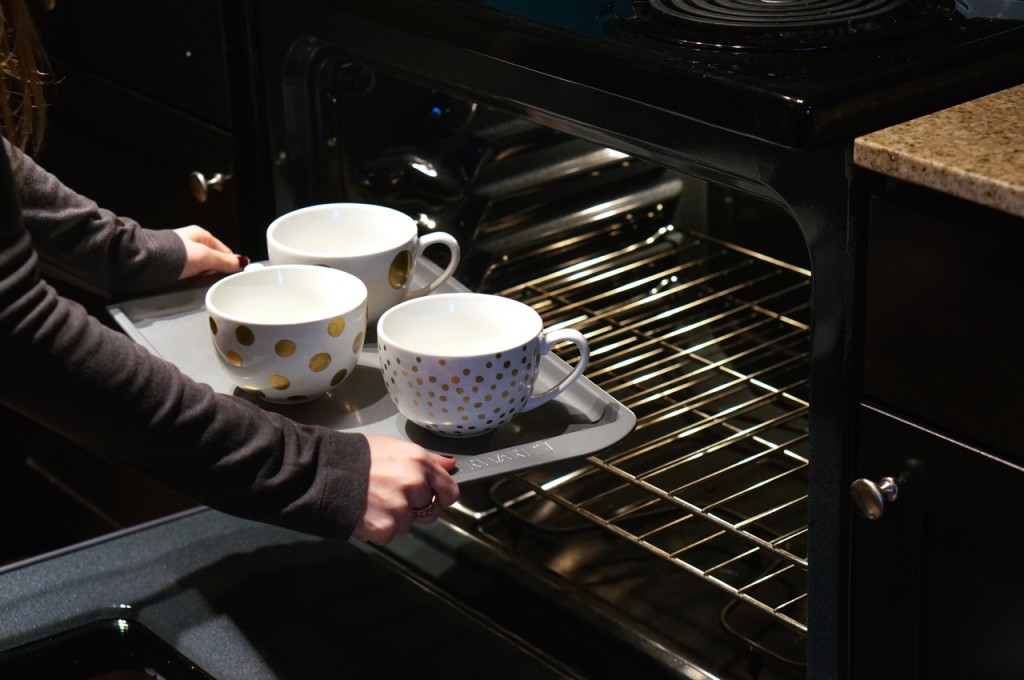 Step 4: Enjoy your favorite beverage in your gorgeous polka dot mugs 🙂
Some reviews say that they are dishwasher safe, we have only hand washed them to be safe, but will keep you posted if we test out the dishwasher. These mugs are a perfect gift for the coffee or tea lover in your family. Package it with their favorite coffee, and you have a thoughtful, homemade gift!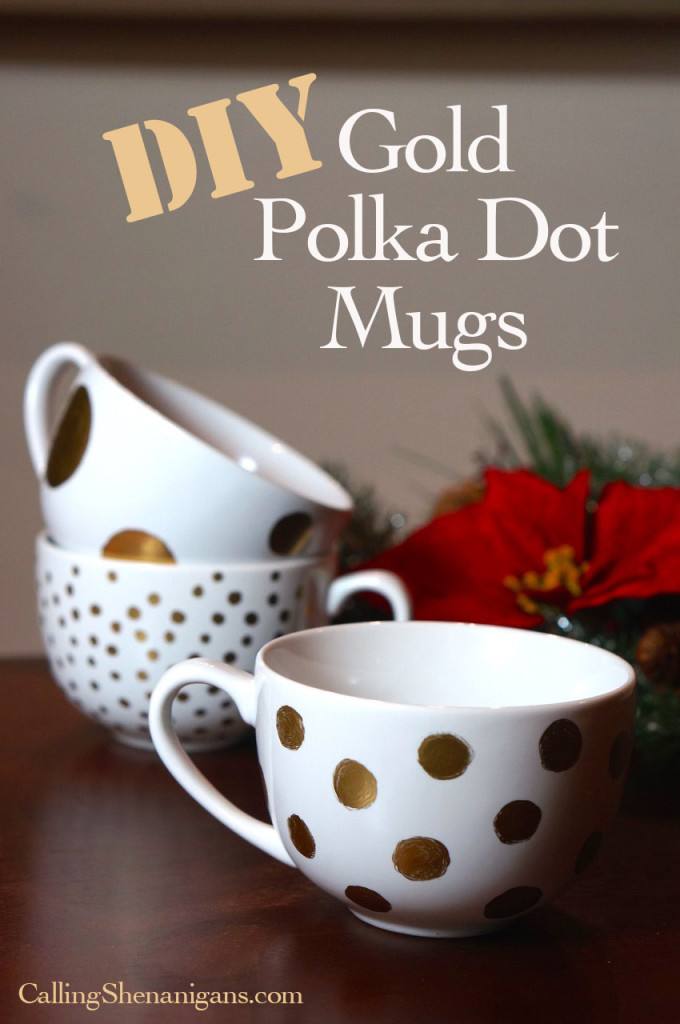 So the official verdict is that shenanigans is revoked – It worked way better than I thought they would and so far the gold has not come off, will keep you posted if it does!