I know that it is a little late in the game to be talking about Holiday Decor, since its only 2 days until Christmas, but this can be a great time to get amazing deals on holiday decor and pieces. Also I know that there are a few of you out there who probably have an empty wall that needs a little something extra for your Christmas company.
Our friend and follower, Stacey, is always coming up with crafty DIY projects to do with her 2 little girls. This Christmas she created 2 adorable DIY holiday decor projects, that she kindly shared with us! First she shows us how to make adorable giant snowflakes made our of branches, and then an adorable and festive NOEL sign for her living room.
DIY Snowflake Decor
What you will need:
Find some thin twigs outside
Hot glue gun
White paint
Glitter (optional – gold glitter makes it New Year's ready)
Directions:
Trim your twigs so that they don't have an pieces sticking out
Begin to cut them into pieces to form your snowflakes
Hot glue where the twigs come together
Paint white (add glitter if you'd like)
Hang with nails or fishing wire

DIY Noel Sign
What you will need:
Rectangular canvas or piece of wood (hers was a ratio of about 3:1)
White paint (glitter optional)
Paper
Berry Wreath (you can buy a strand of berry garland and make it into a wreath)
Scrapbook paper or material for the letters (she used one that looked like wood grain)
Glue (hot glue and tacky glue)
Directions
Paint Canvas or wood with white glittery paint
Lay out and tape pieces of paper the size of your canvas
Place your berry wreath on paper and sketch your letters
Cut out letters and use them as a stencil on whatever material that you want to use for your final letters.
Glue Berry wreath on with hot glue, and letters on with tacky glue

 Here are a few other DIY Christmas Decor ideas that I found on pinterest:
Christmas Card Wreath – Click here for tutorial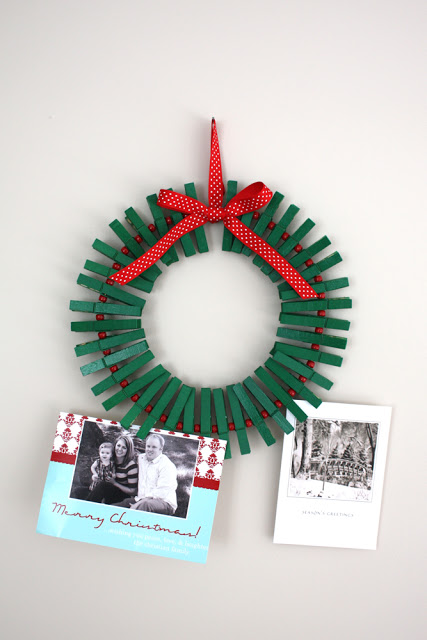 Snow Man Wreath – Click here for directions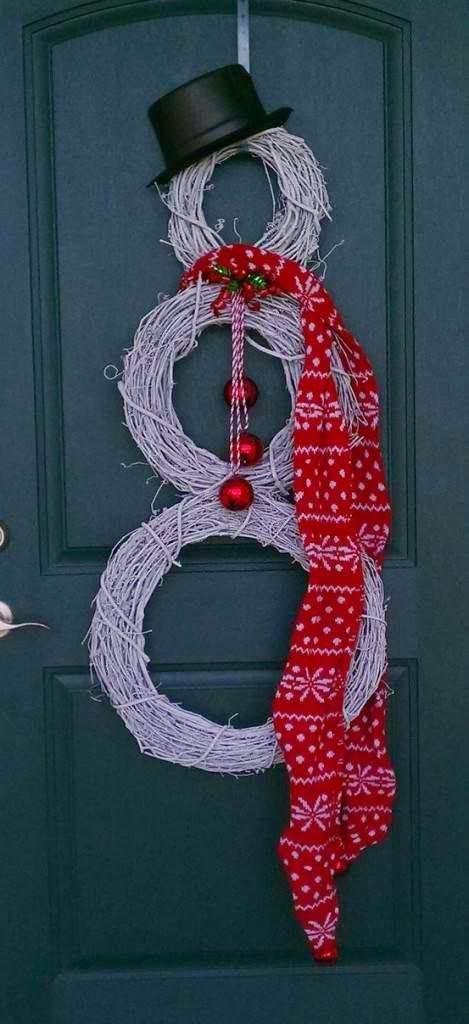 Peppermint Candy Tree Centerpieces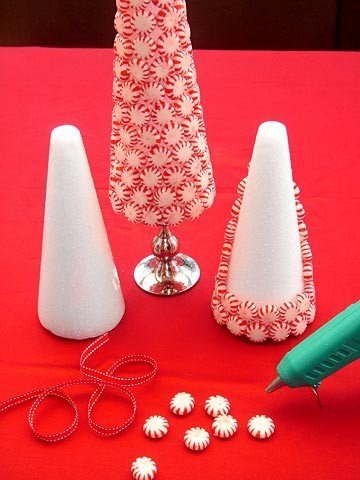 All you need is a foam cone, a candlestick holder, peppermints, and a hot glue gun!
Thank you, Stacey, for sharing your awesome DIY Christmas decor! Here are a few extra last minute holiday craft shenanigans as you prepare for Christmas 🙂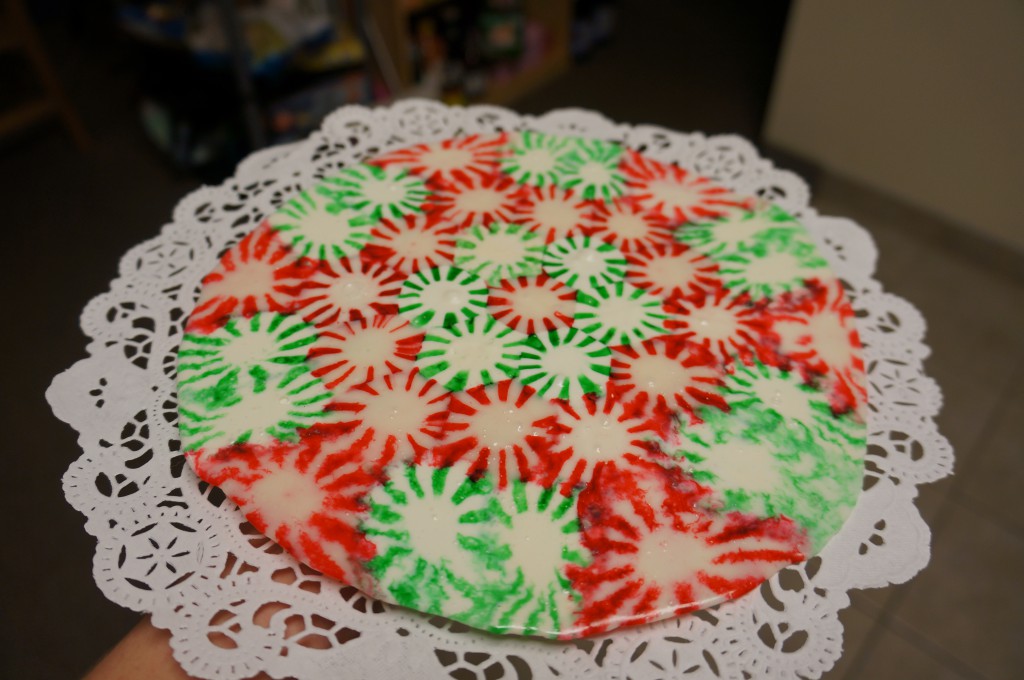 How to make a peppermint plate
For more shenanigans like us on Facebook: