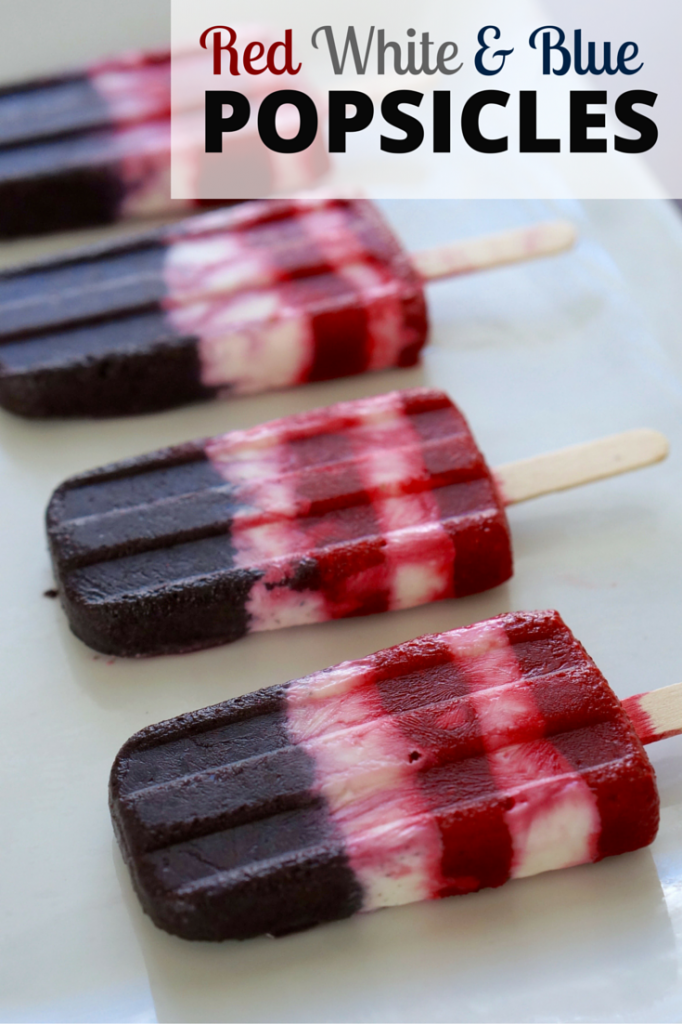 Fourth of July is Saturday and I wanted to make a healthy patriotic recipe that will also cool you down on a hot summer day. These Red, White and Blue Popsicles fit the bill! I love how they look like an american flag and have bright patriotic colors, while still being healthy. The original post made them look simple, so I decided to test them out. Watch my video below to see my full step-by-step instructions and review.
Click here to view my step by step video: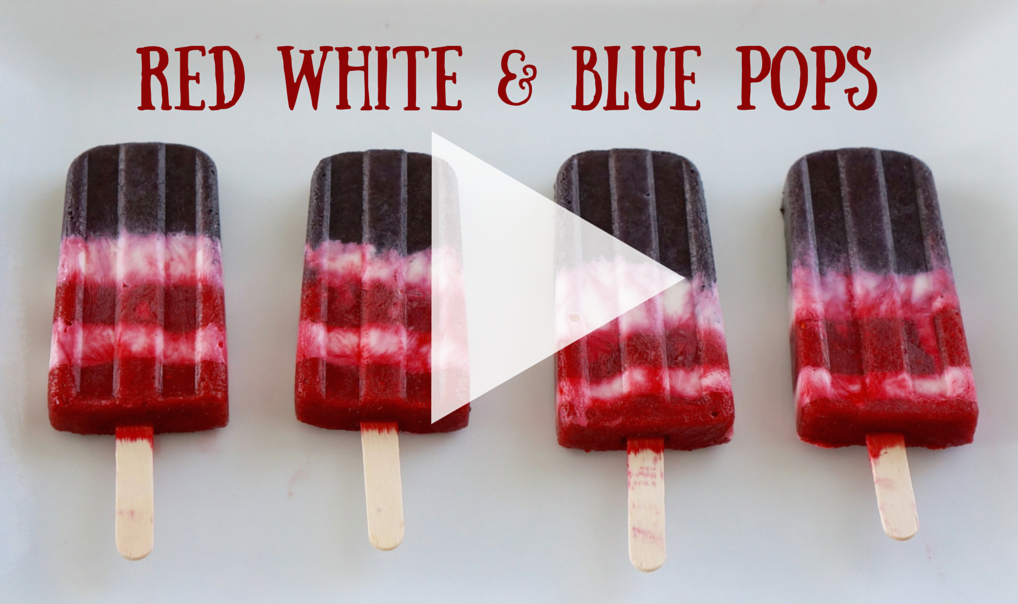 What you will need:
Raspberries (at least 1 cup)
Blueberries (at least 1 cup)
Vanilla Greek Yogurt (I used Chobani)
Popsicle mold (I used this kind: Norpro Ice Pop Maker)
Blue food coloring (I used gel food coloring)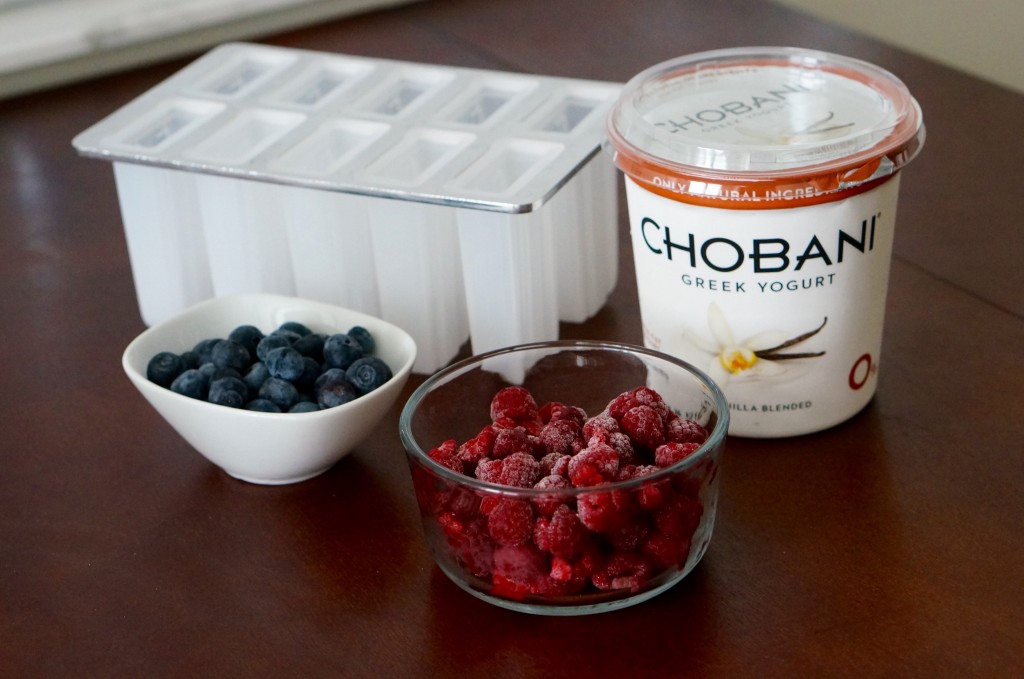 1) Mix Blueberries with a 1/4 cup of water in a blender. You will notice that they are not the blue color that you want them to be. Add about 3 heaping tablespoons of yogurt and then add blue food coloring until it is the blue that you would like (this will be more of a navy blue).
2) Pour Blueberry mix into the bottom of the mold. This can be a little tricky because it will splash onto the insides of the popsicle mold. I wrapped a paper towel around a fork and attempted to clean the sides to the best of my ability (watch technique in this video). Let sit in the freezer for about 40 min to an hour.
3) Next add layer of Vanilla yogurt. I used a zip lock bag to pipe the yogurt into the popsicles to prevent some spillage. Let molds sit in freezer for about 40 min to an hour.
4) Blend your raspberries with a 1/4 cup of water and then add them as the next layer of your popsicles. Then use a napkin to try to clean up the parts you spilled (I couldn't figure out a good way to pour this so if you have any tips let me know!) Put in freezer until that layer is solid.
5) Repeat steps 3 – 4 with another layer of white and red. I could not fit the same amount of layers that was seen in the original pin and I was not thrilled about waiting another 2 hours.
6) If you are using a mold like mine, add your popsicle stick.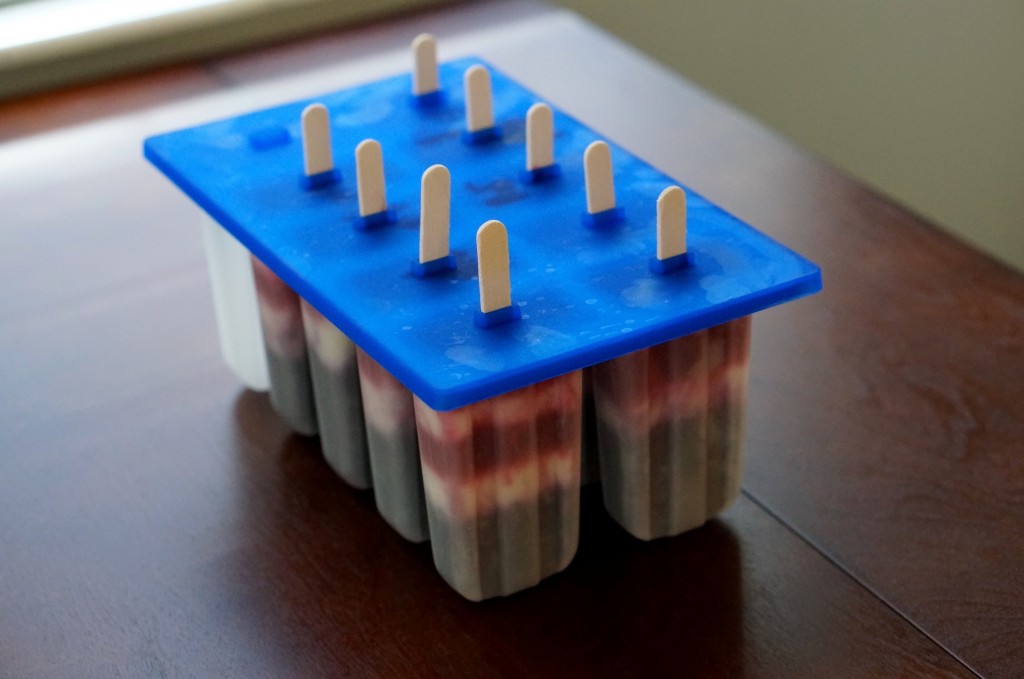 6) Let sit in the freezer until frozen solid (about 3 – 4 hours). When removing them did not come out of the mold easily. I found that I had to run the mold under warm (not hot) water for about 30 seconds and then they came right out.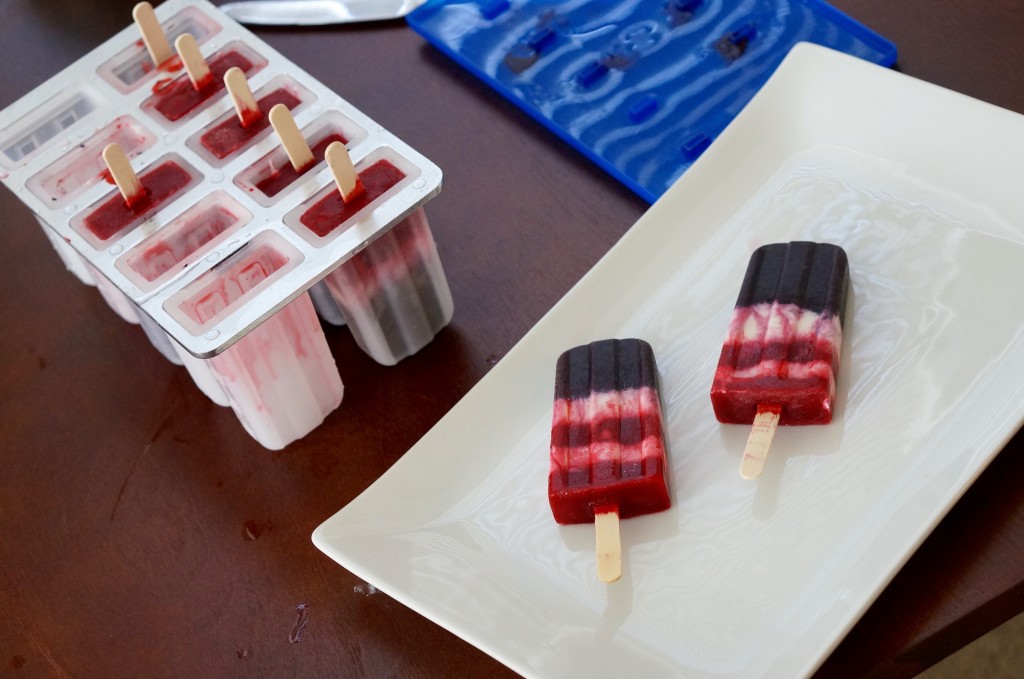 I was not super thrilled with how long these took to make, because you had to let each layer freeze before adding the next layer, it took like 5 hours. And after all that work, the layers STILL weren't perfect. They did taste very good and they are a healthy 4th of July snack, but I think if I did this again I would only do 3 layers. If you have any tips please let me know below or on my Facebook page! Have a Happy and Safe 4th of July Weekend!