Valentine's Day is this weekend, and I think it's about time that we take a big step up from the traditional box of chocolates. And what's a better option than a yummy homemade dark chocolate martini!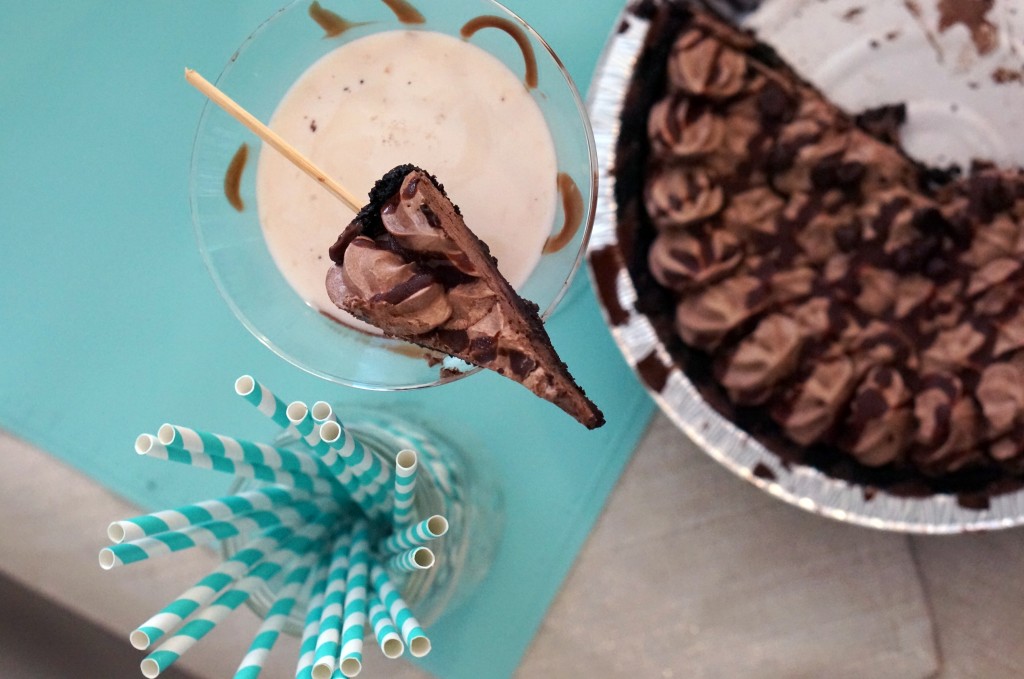 Ingredients for dark chocolate martini (2 servings):
4 oz Draper's Dark Chocolate Liqueur
1 oz Vanilla Vodka
5 oz Half and Half
Chocolate Syrup
Ice
Martini Shaker
EDWARDS® HERSHEY'S® SPECIAL DARK Chocolate Crème Pie (for garnish)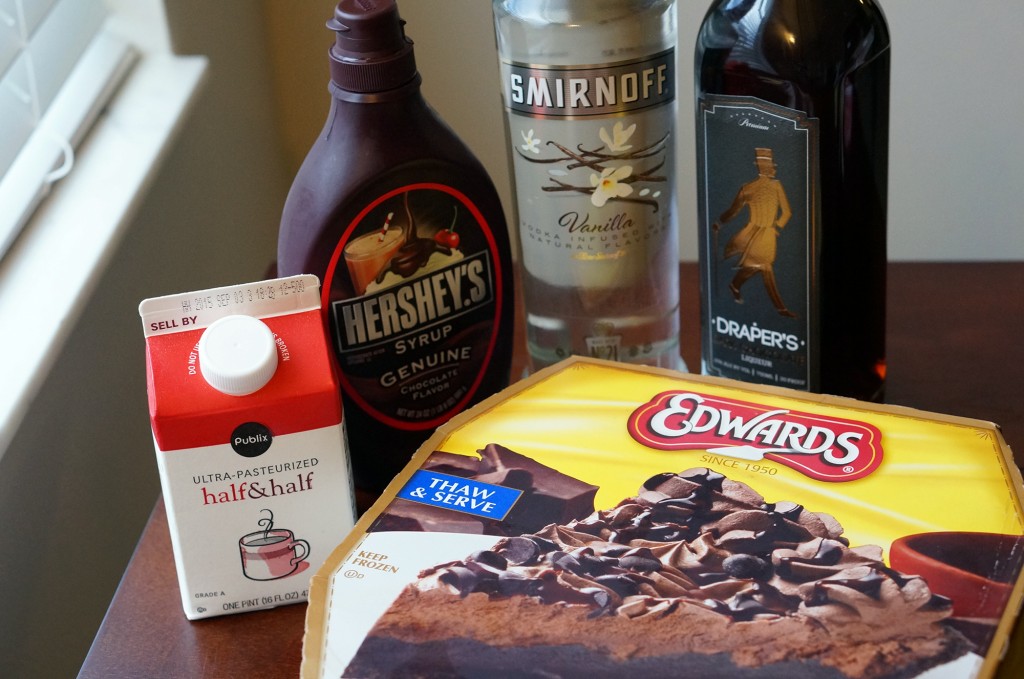 Since these should be made to serve, don't prepare them until your guests arrive. Here is a step-by-step video on how to make this decadent drink:
1) Put ice, Liqueur, vodka, and half & half into martini shaker with ice. Shake well. (I used this awesome Mason Shaker Cocktail Shaker
)
2) Drizzle Chocolate syrup on the sides of the glass and pour mixture into martini glass.
3) I garnished my chocolate martini with tiny slice Edwards dark chocolate pie (you can find it in the freezer section of the grocery store). I cut a tiny piece of pie and put it on a wooden stick so that I could balance it on top of the drink.
Click here to watch my step-by-step video!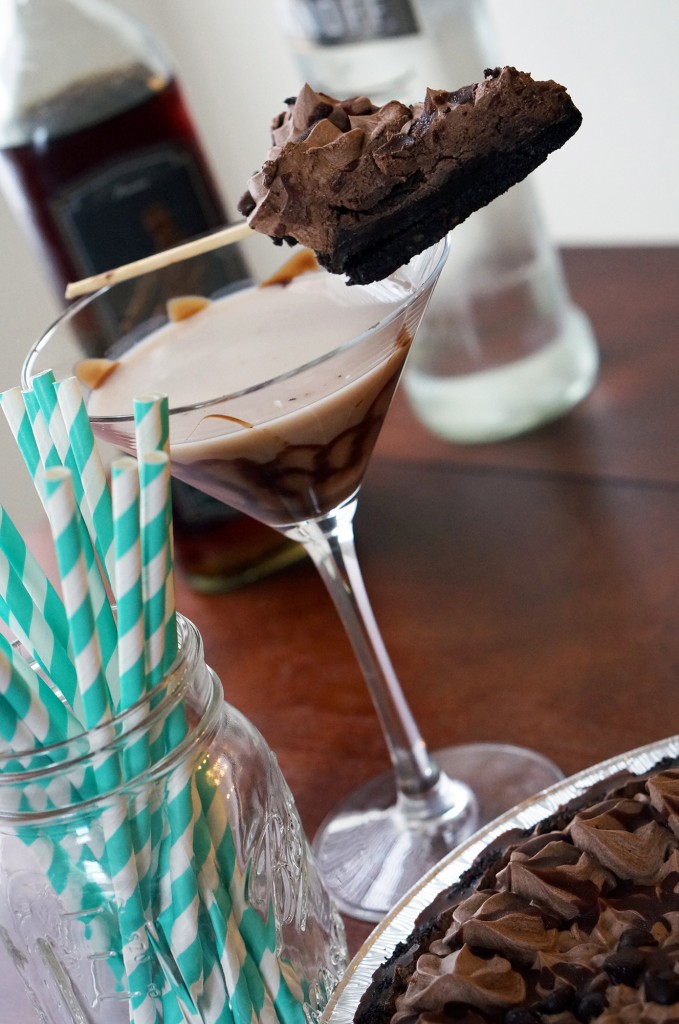 This recipe will be sure to impress your Valentine's Day date, and makes for the perfect dessert after dinner! If you try it out let me know what you think, and I hope you have a lovely Valentine's Day! 🙂