This shop has been compensated by Collective Bias, Inc. and its advertiser. All opinions are mine alone. #CuriousCreamery #CollectiveBias 
Have you ever tried to make ice cream from scratch? — It's ridiculously hard. I always love the concept of making my own custom flavored ice cream, but the time and steps leave too much room for error. That's why I was so excited to try this new product from The Curious Creamery. It let's you make your own ice cream without an ice cream maker!
As soon as I saw that they had a German Chocolate Ice Cream Cake Mix, I knew exactly what I was going to make. I wanted to combine two of my favorite things with ice cream: coffee and dark chocolate. Which is why I decided to make Dark Chocolate Espresso Chip Ice Cream Cake.
What you will need:
The Curious Creamery Ice Cream Cake Mix – German Chocolate flavor (I found mine at Walmart, click here fore store locator & click here to save  $2.00 off any 1 Cake Mix from The Curious Creamery)
3/4 cup milk (I used 2% but you can use any kind)
3/4 cup sugar
About 3/4 cup of dark chocolate covered espresso beans
4 oz of espresso (I found some already brewed espresso in the cooler section with iced coffee, but you can brew your own and let it cool in the fridge before using. Also if you can't find espresso, brew strong coffee and let it cool)
Cake pan (works best with a springform or silicon pan so you can remove it easily)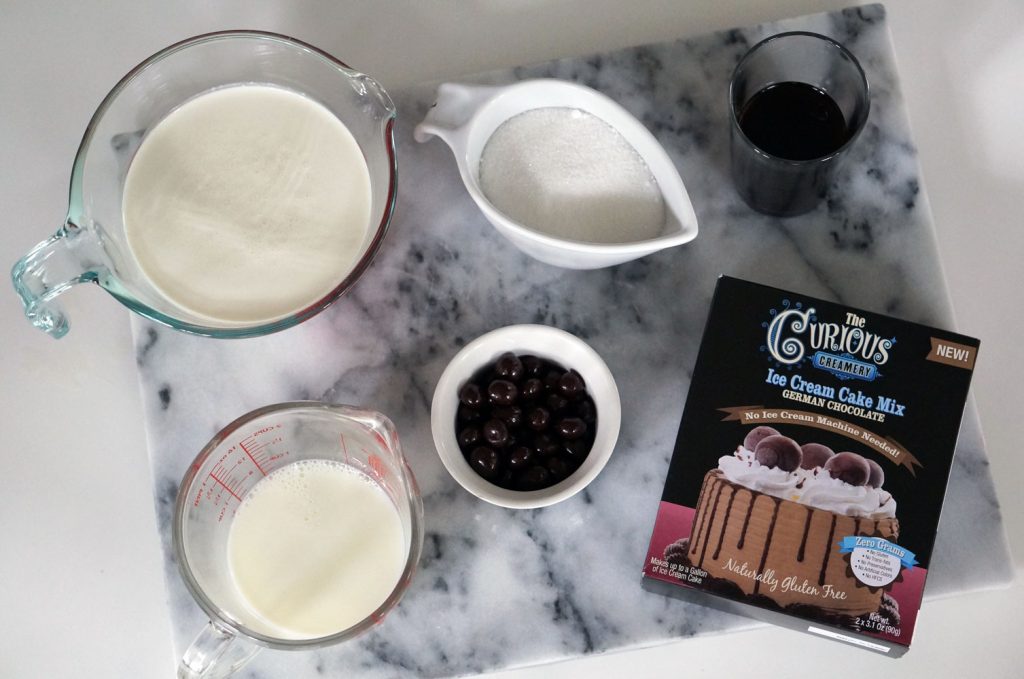 Picture of the aisle with the Ice Cream Cake Mix in Walmart: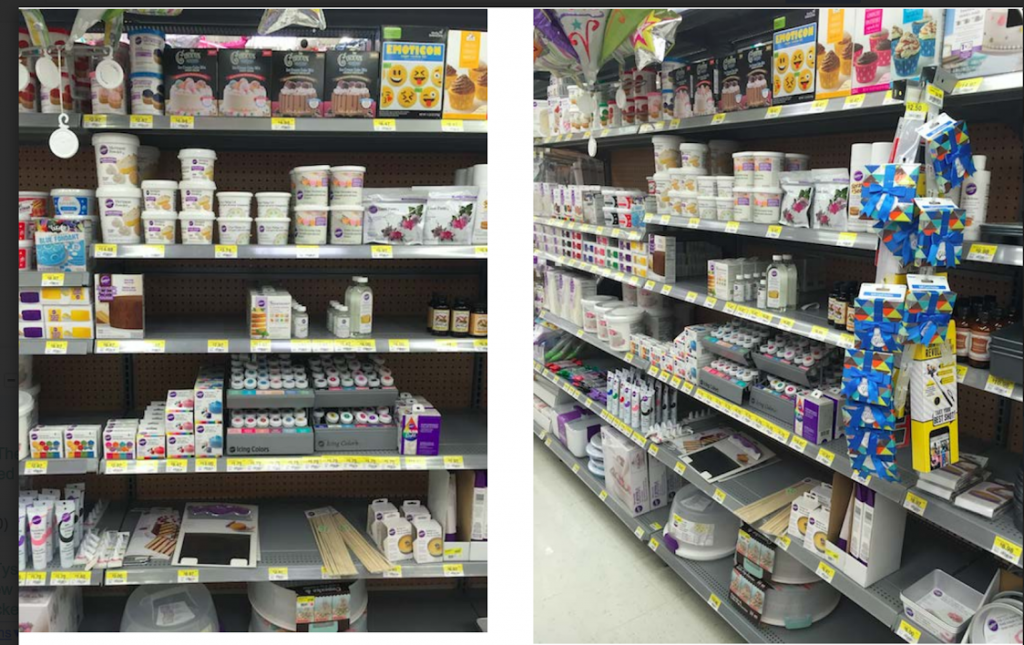 1. Combine liquid ingredients and mix for a few seconds. Make sure to use a large bowl because the ingredients will double in size while mixing.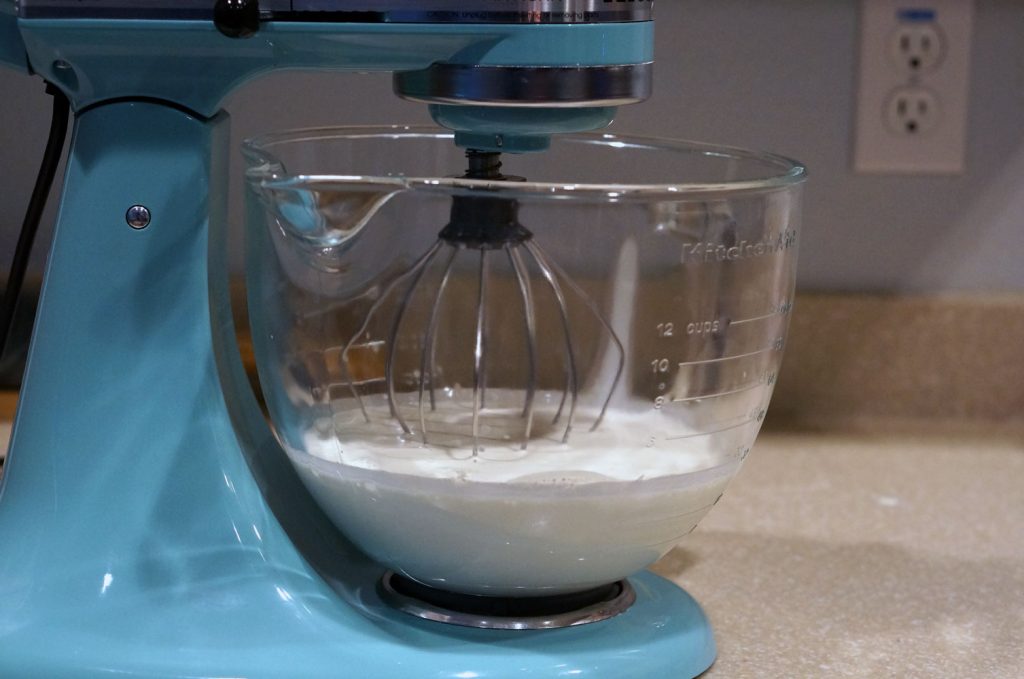 2. Add sugar and 1 Curious Creamery Ice Cream Cake Mix Packet to your liquid mixture. This ice cream cake mix product is also great because it has no preservatives or artificial colors or flavors. And it let's you make ice cream with just a third of the fat, calories, and saturated fat of industrial ice cream!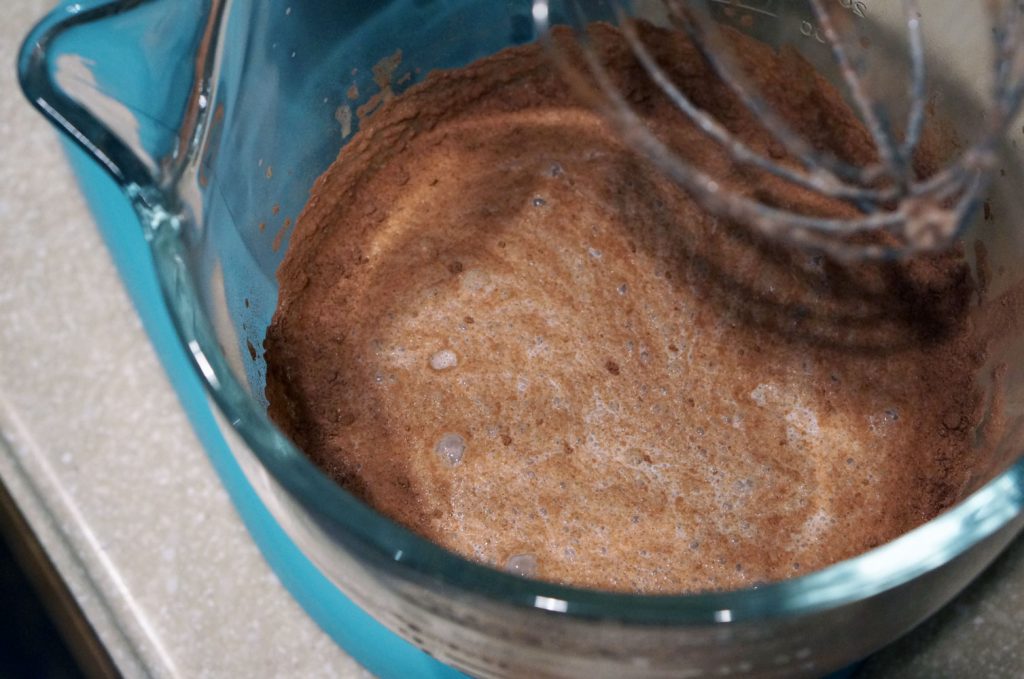 3. Mix for 4 minutes on high speed (because it is so liquidy, you may have to start on a slower speed, and then turn it up). Remember that it will almost double in size.
4. Put your chocolate covered espresso beans in a food processor or powerful blender to chop into small pieces.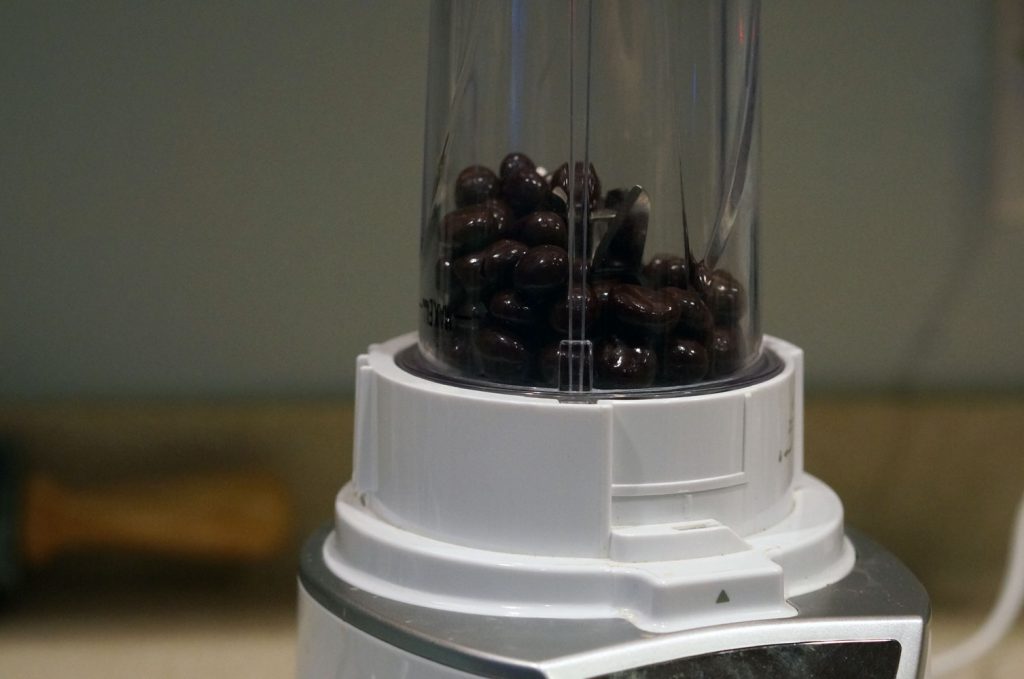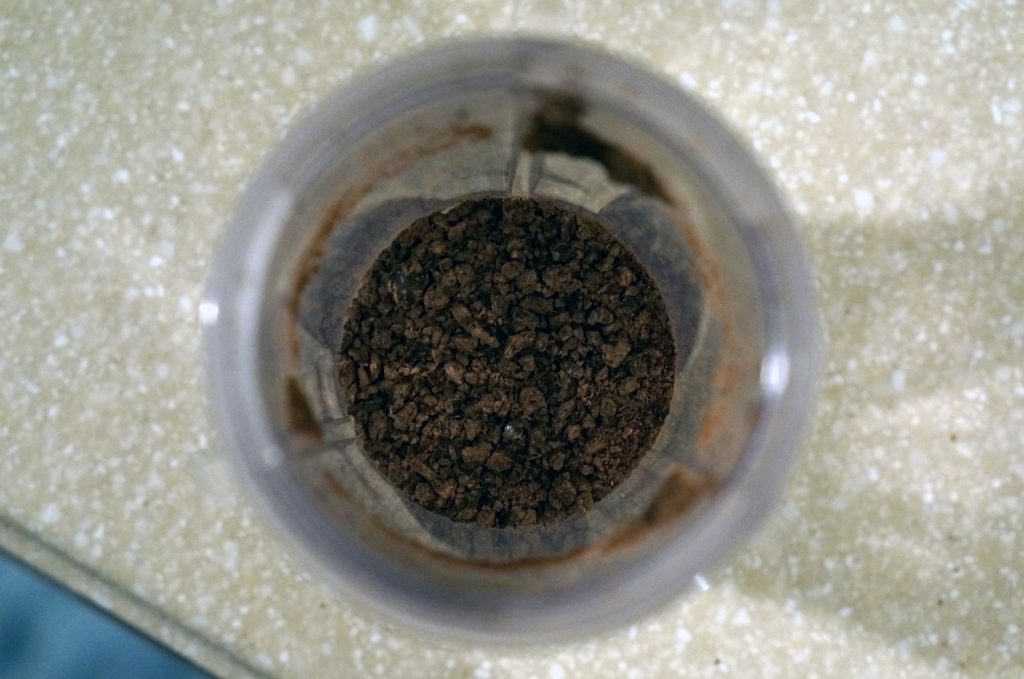 5. Add chopped espresso beans to your mixture and stir.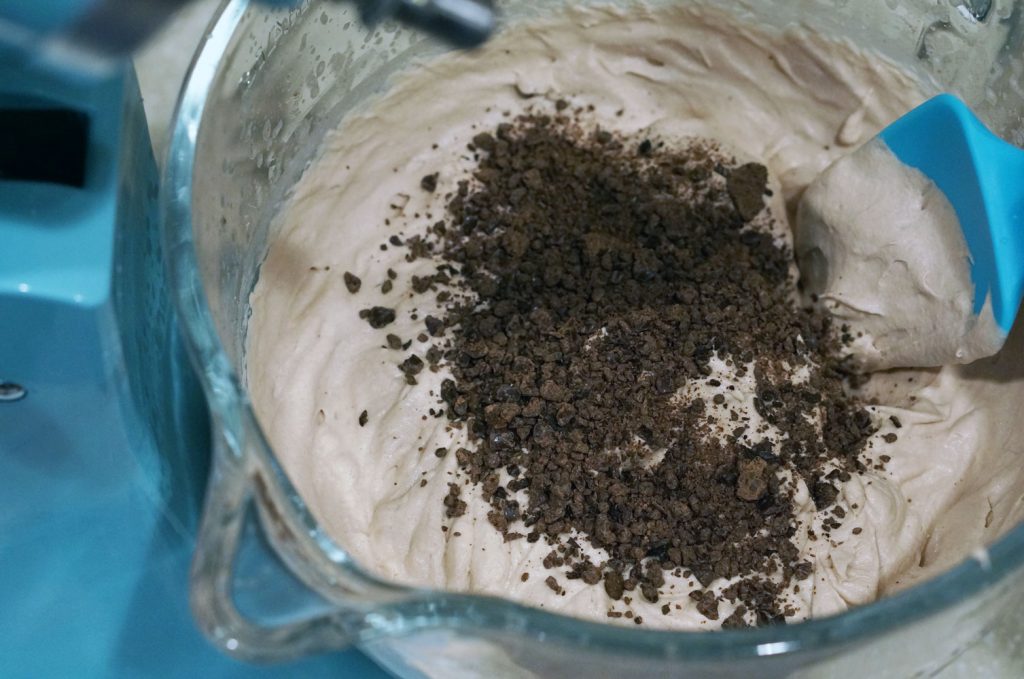 6. Put mixture into your pan and even with a spatula. Place in freezer for 5-6 hours.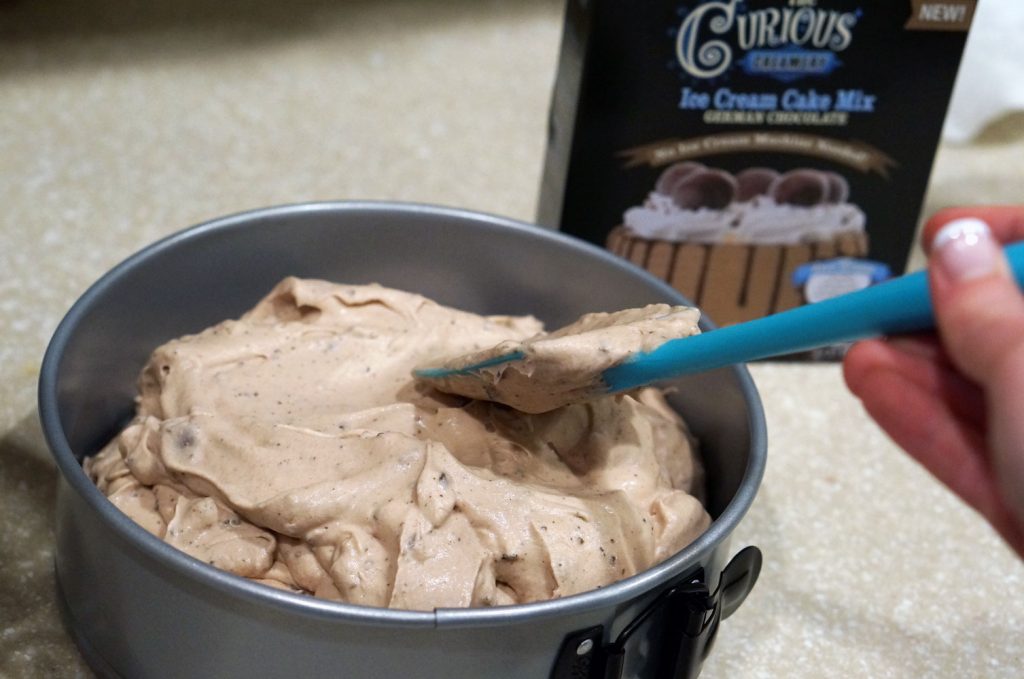 7. After it solidifies, take it out of the pan. If you did not use a silicon or springform pan, you will probably have to serve it in the pan.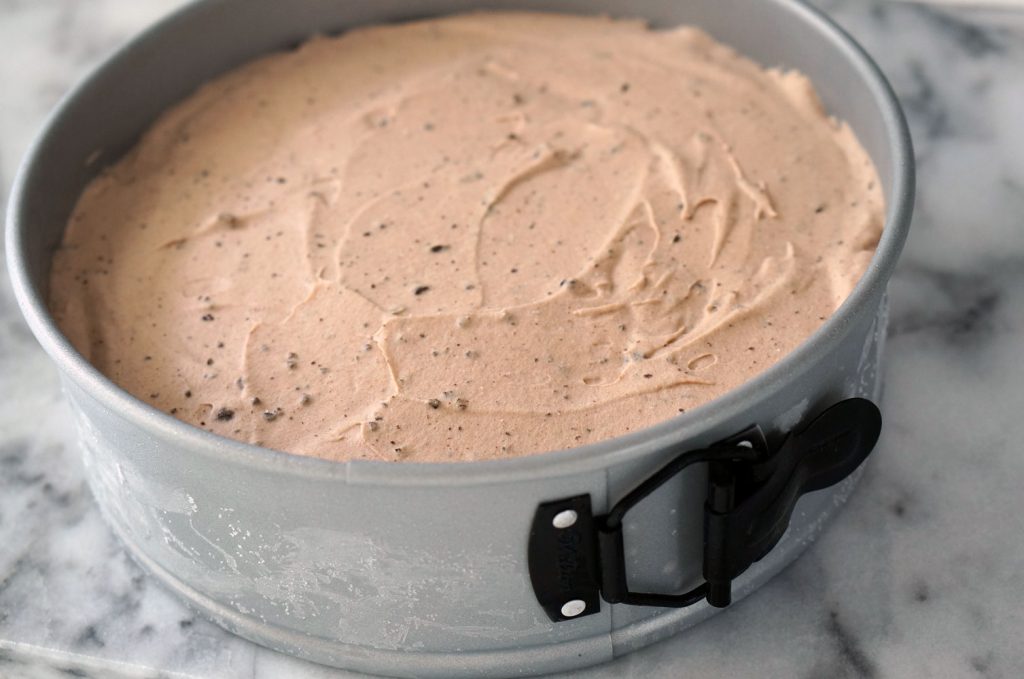 8. Decorating time! I use whipped cream and dark chocolate covered espresso beans to decorate the top of my ice cream cake.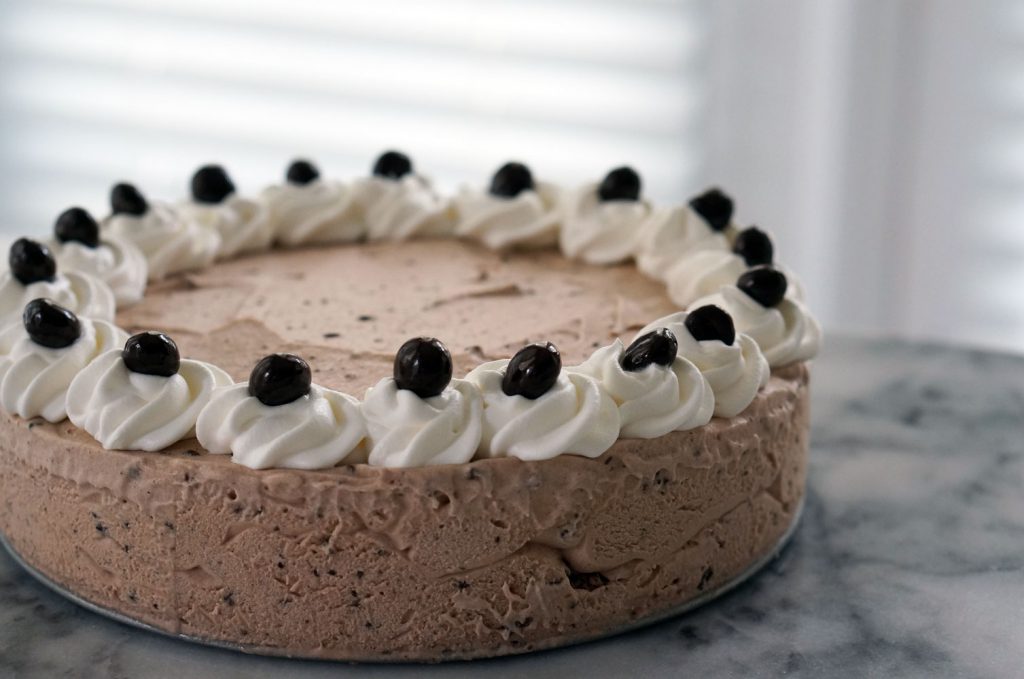 I can't believe how easy this was to make, not to mention how delicious! Since you can customize your ice cream with anything you want, it makes it perfect for the perfect birthday cake!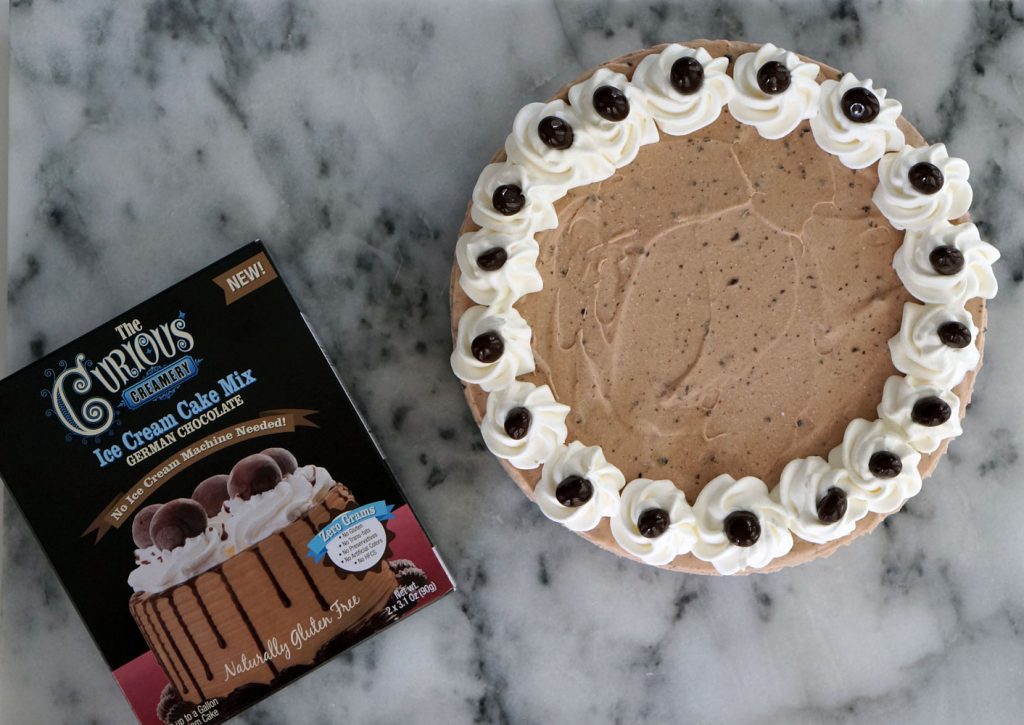 Also if you want to serve it with some chocolate syrup you can make it look beautiful on the plate! 🙂 Let me know what creative ice cream recipes you plan to try with Curious Creamery Ice Cream Cake Mix!