Happy Halloween! Well, almost- it's tomorrow!
With the holiday coming up quick we thought we'd help you guys out by sharing a few of our favorite last minute Halloween costume ideas. Don't have any idea what to dress up as? Are you a born procrastinator? Don't worry, we've got your covered.
Parrot Costume
Feeling like making an entrance at your Halloween party? This parrot costume (modeled by our lovely friend Erin) might be for you! It's a natural choice for the extroverted party-animal: all eyes will be on you! And best of all, all you need is some colorful clothing, feathers, and chalk. To create this look check out our hair chalk and parrot makeup tutorial videos.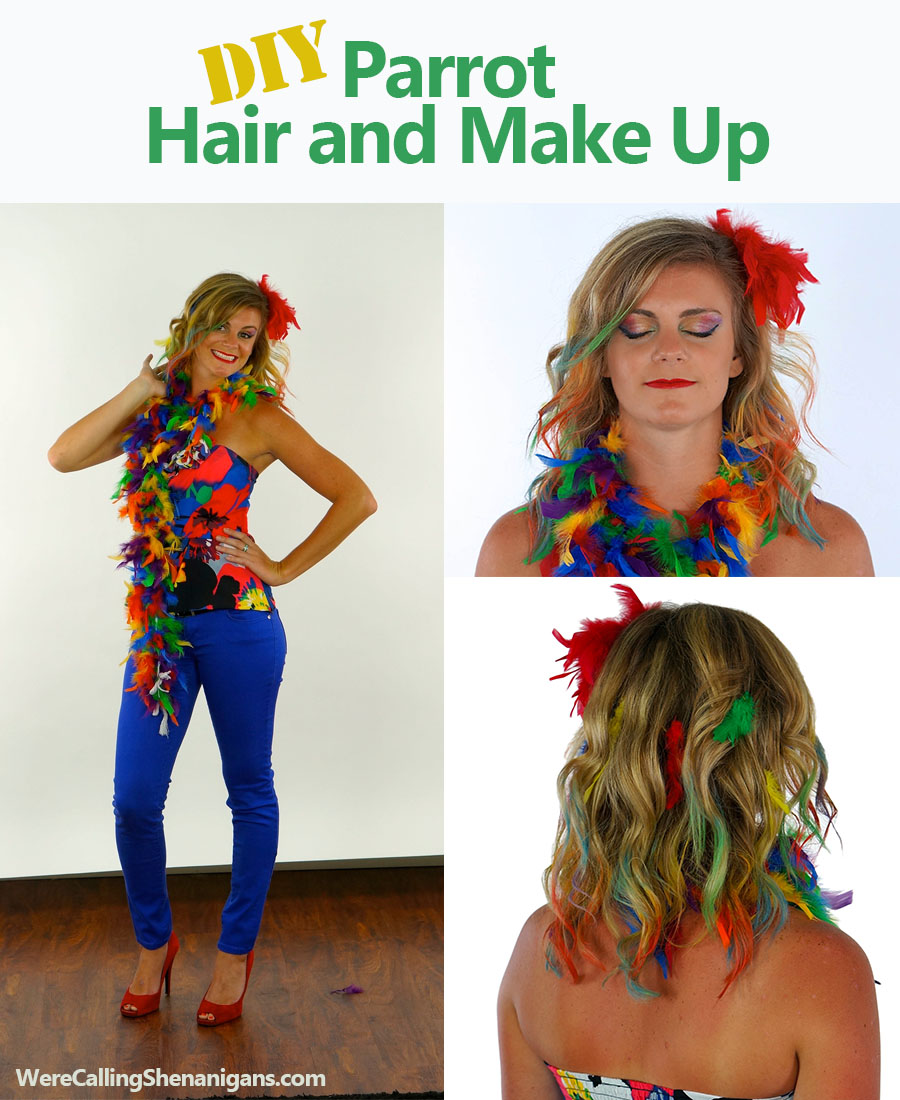 Insurance couple: Flo from Progressive & Mayhem from Allstate
This costume literally took us 10 minutes to make and cost us $8 collectively.
Flo's Costume: All you need is a white apron (I bought mine from JoAnn Fabrics), blue ribbon, and computer paper to print out the Progressive logo, her name tag, and the "I heart insurance" button. Then cut them out and pin them on your shirt.
Mayhem: Wear a suit and buy butterfly bandages to put on your face. Take a little lipstick and dark eyeshadow to make yourself a little bruised and you are good to go!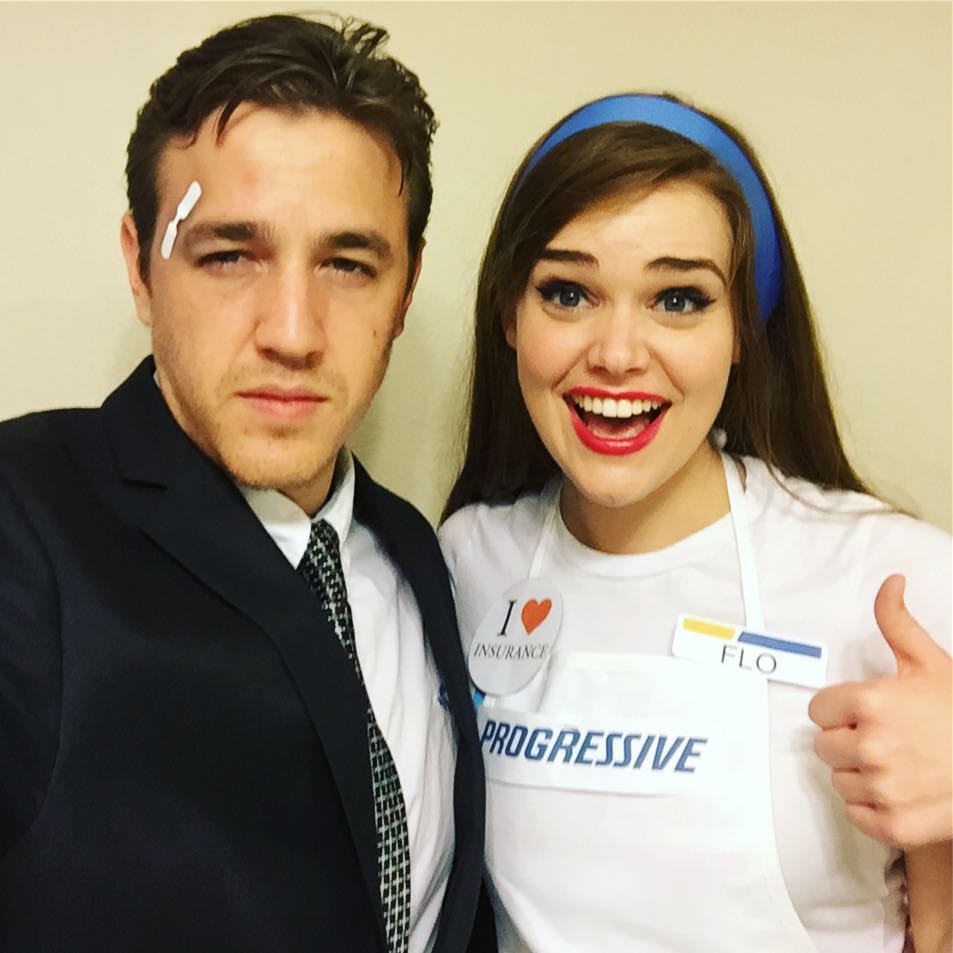 VSCO girls are the new social group of 2019. Teen girls across the country are grabbing their oversized t-shrits and scrunchies and heading to save the turtles. Click here to see all the pieces of the costume.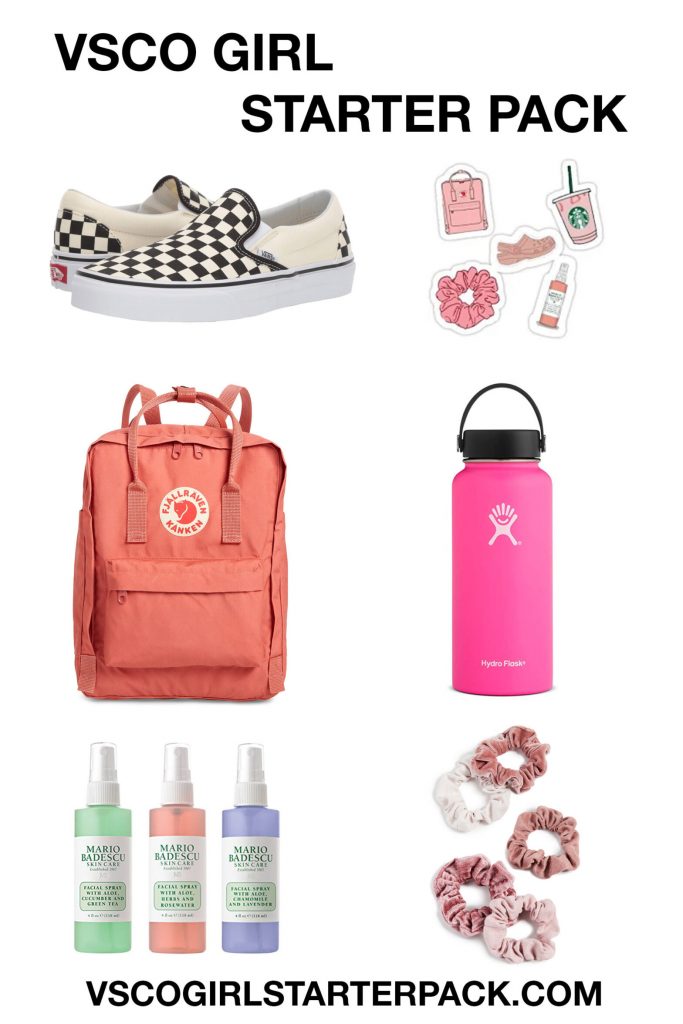 Game of Throne Costume: Daenerys Targaryen
Maybe you're looking for something a little more culturally relevant- why not try this Game of Thrones costume? Throw a few braids in your hair and grab some neutral clothing and you're all set! Check out this video to see how we did this hairstyle on our friend Sam.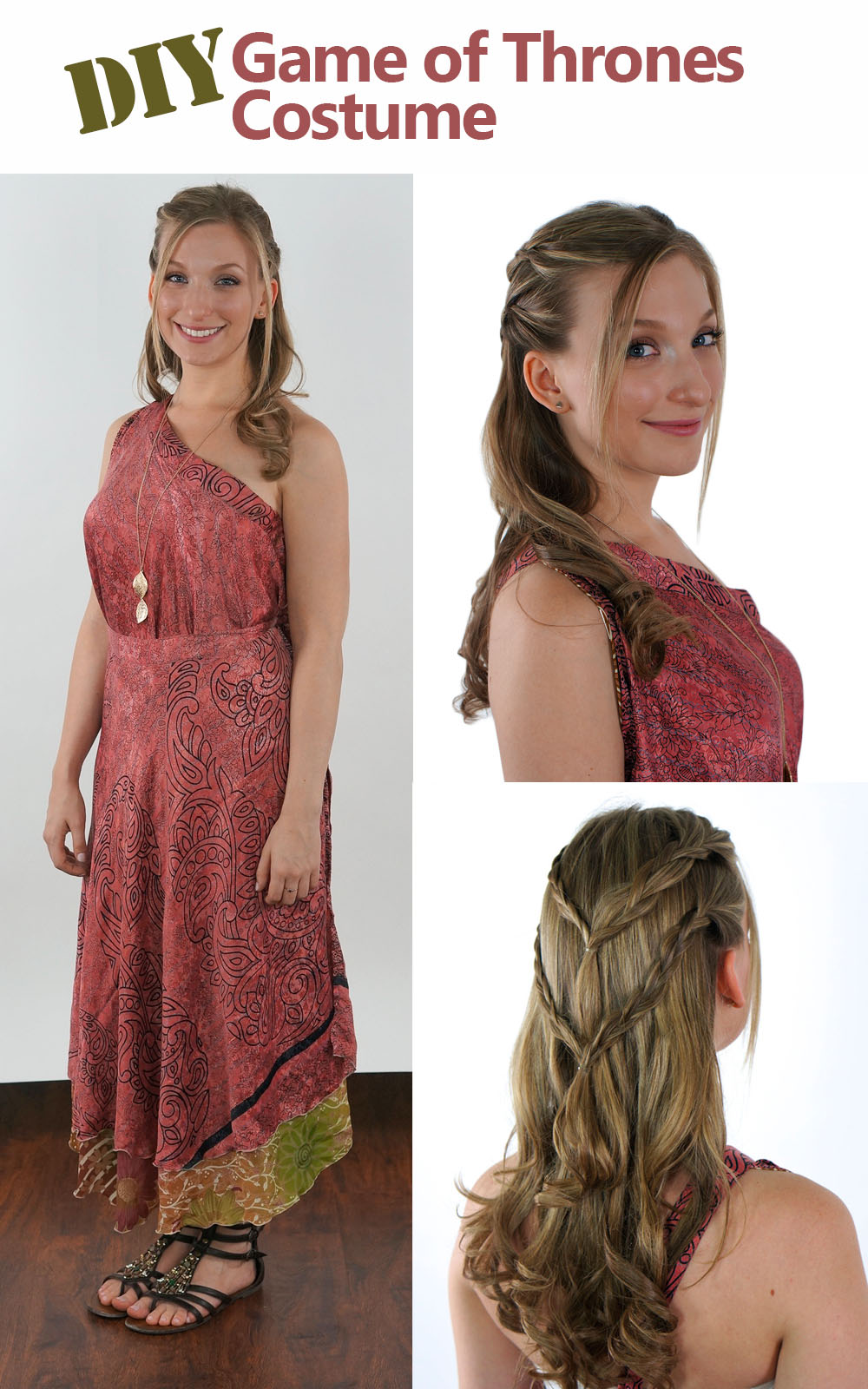 Hunger Games: Katniss Costume
If you're wanting to dress up as something powerful but Game Of Thrones isn't your thing, you could easily pull together a Katniss Everdeen costume from The Hunger Games like Kristen does here. Check out this post to see how.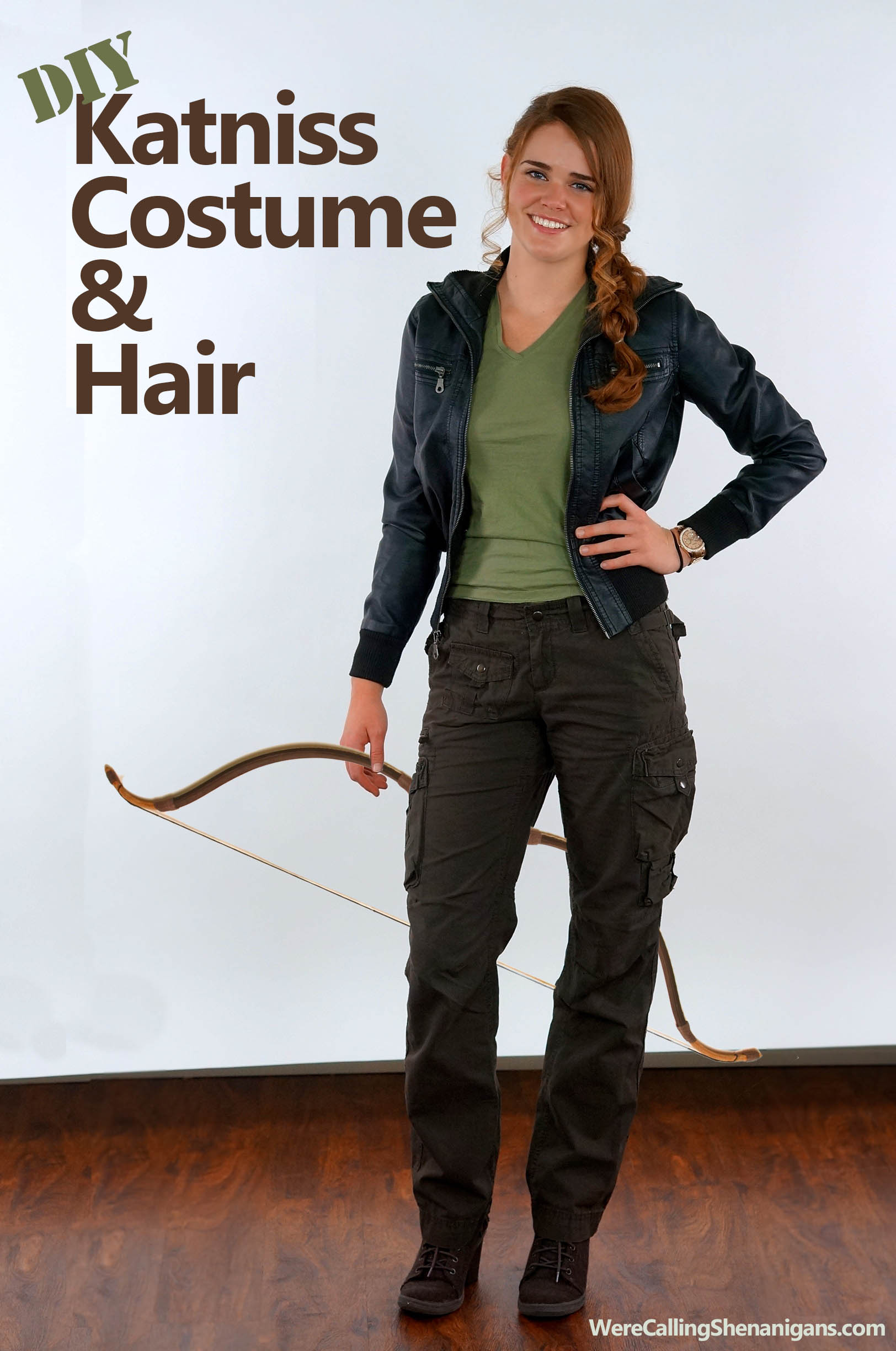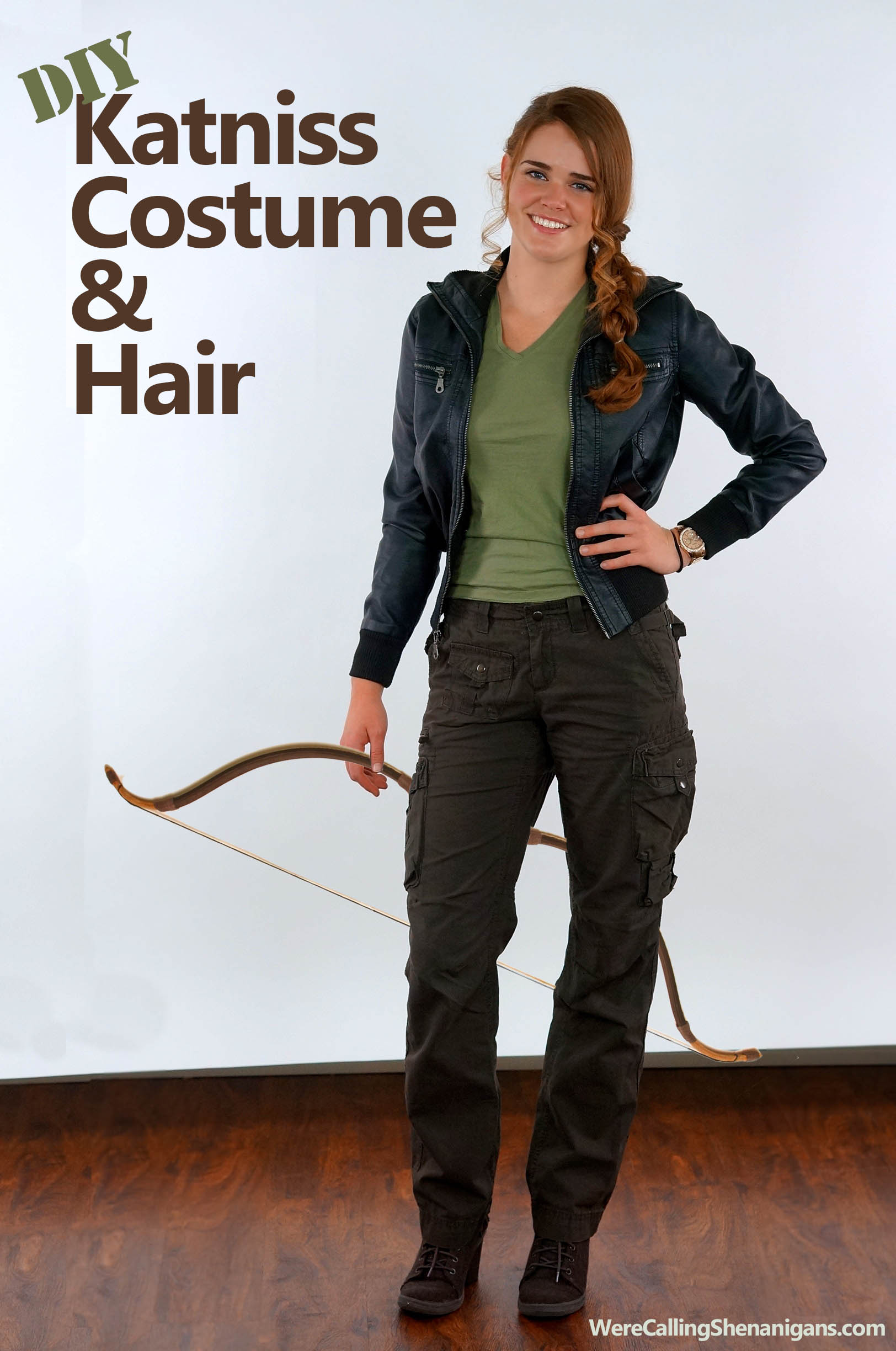 If you still don't see something to strike your fancy, we have a few more easy costume ideas for you! We took several of these from our friends and family, hopefully something will get your creative juices flowing:
DIY Energizer Bunny Costume
One year I decided to run to Wal-Mart only a few hours before a costume party. I saw a package with bunny ears and a tail for $5. It reminded me of a picture I saw on Pinterest of a girl dressed as an engineer bunny. I grabbed a package of batteries with the bunny on it and wondered around the store looking for accessories. I Made the drum out of poster-board, duct tape, and stove top covers (also $5), and paid $3 for some tights. It turned out to be a big hit!
Runaway Bride
With only running shorts, a corset and a veil, you can make yourself into an adorable runaway bride!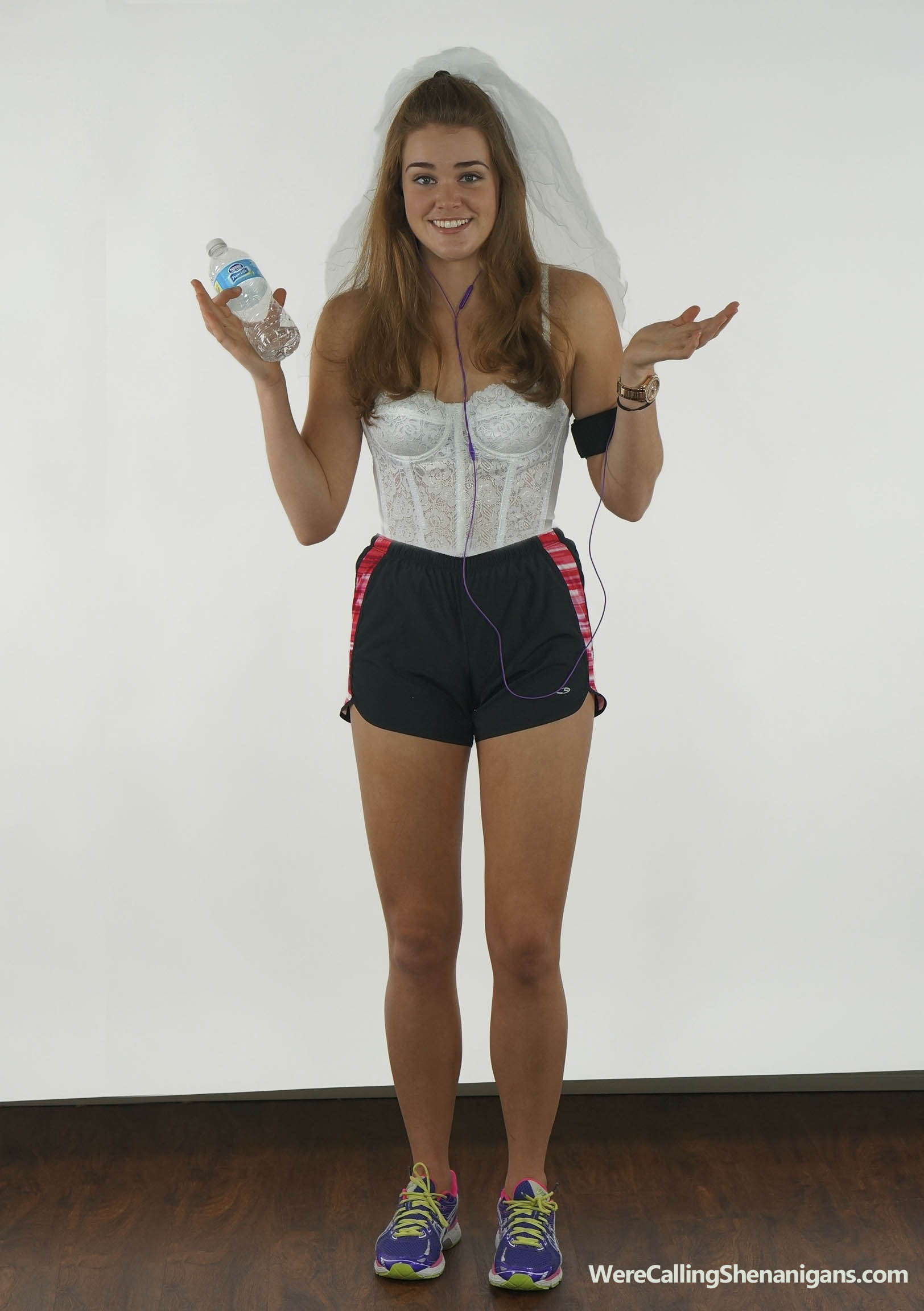 A Zombie Deer or Bambi's mom
Taking inspiration from Cheap Frills and Thrills, Amelia used deer make-up, homemade cardboard antlers and a fake gunshot wound to become Bambi's Mom! (Yes we know it's a little bit of a darker costume, but it was all in fun!)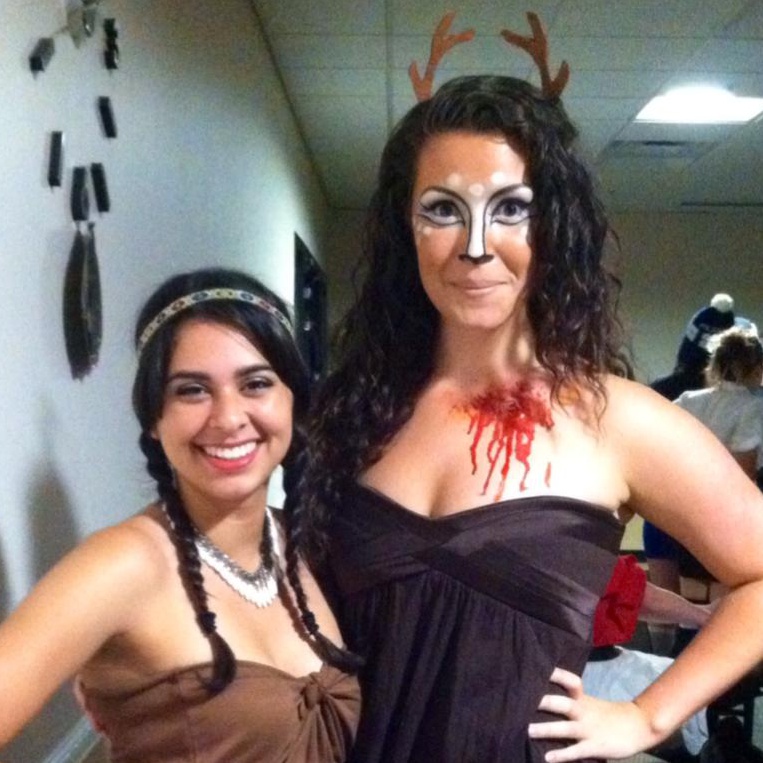 Baseball Player Costume
Or, you can put some of your game day wear to use and be a sports player or fan! (yes, the baseball is photoshopped in, I forgot mine at home when we were taking pictures, haha)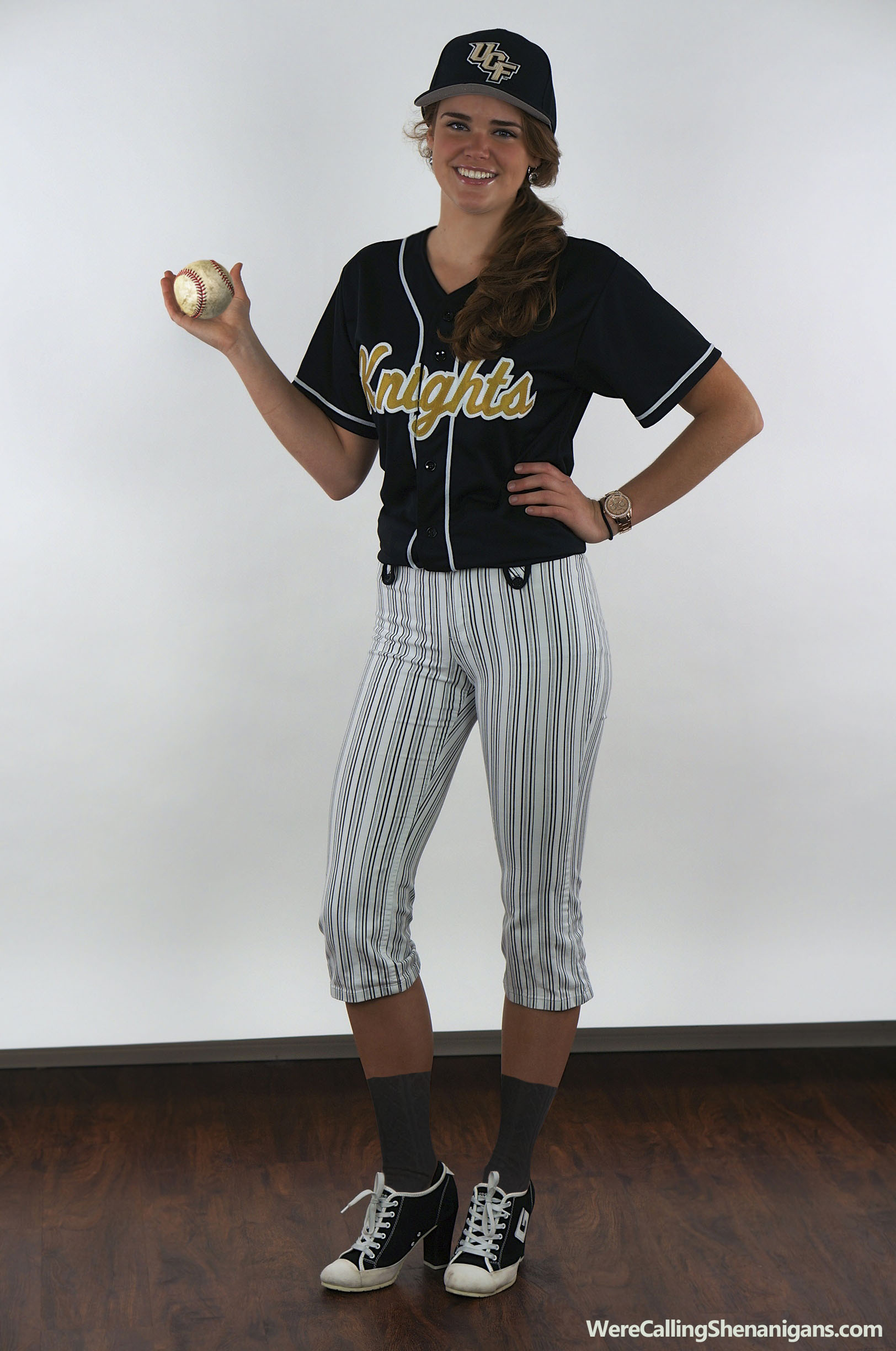 Most Interesting Man in the World Costume (and a bottle of Dos Equis)
I think my favorite costume of the year goes to Amelia's parents: her dad dressed as The Most Interesting Man In The World and her mom was a bottle of Dos Equis! Now I know where she got her Halloween creativity!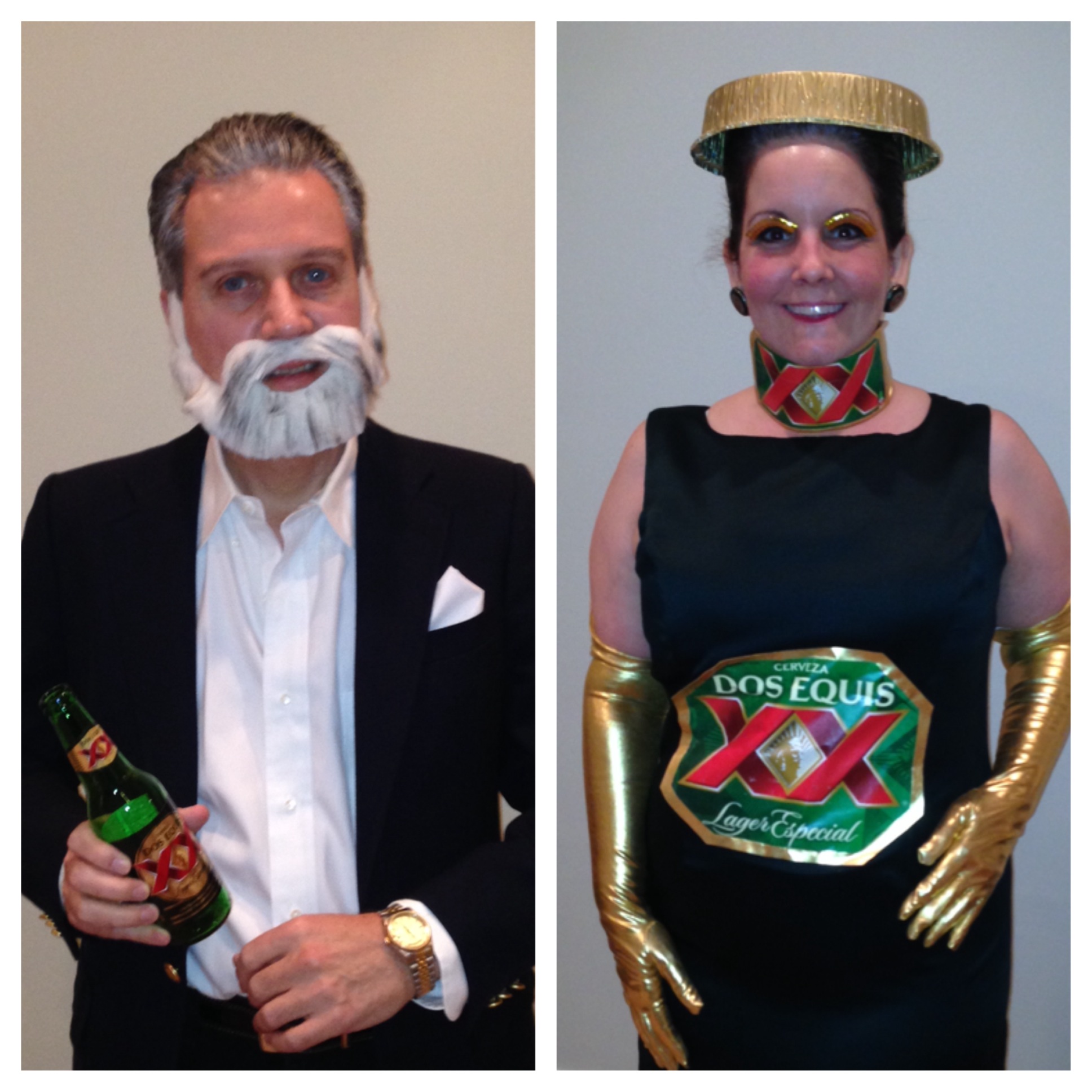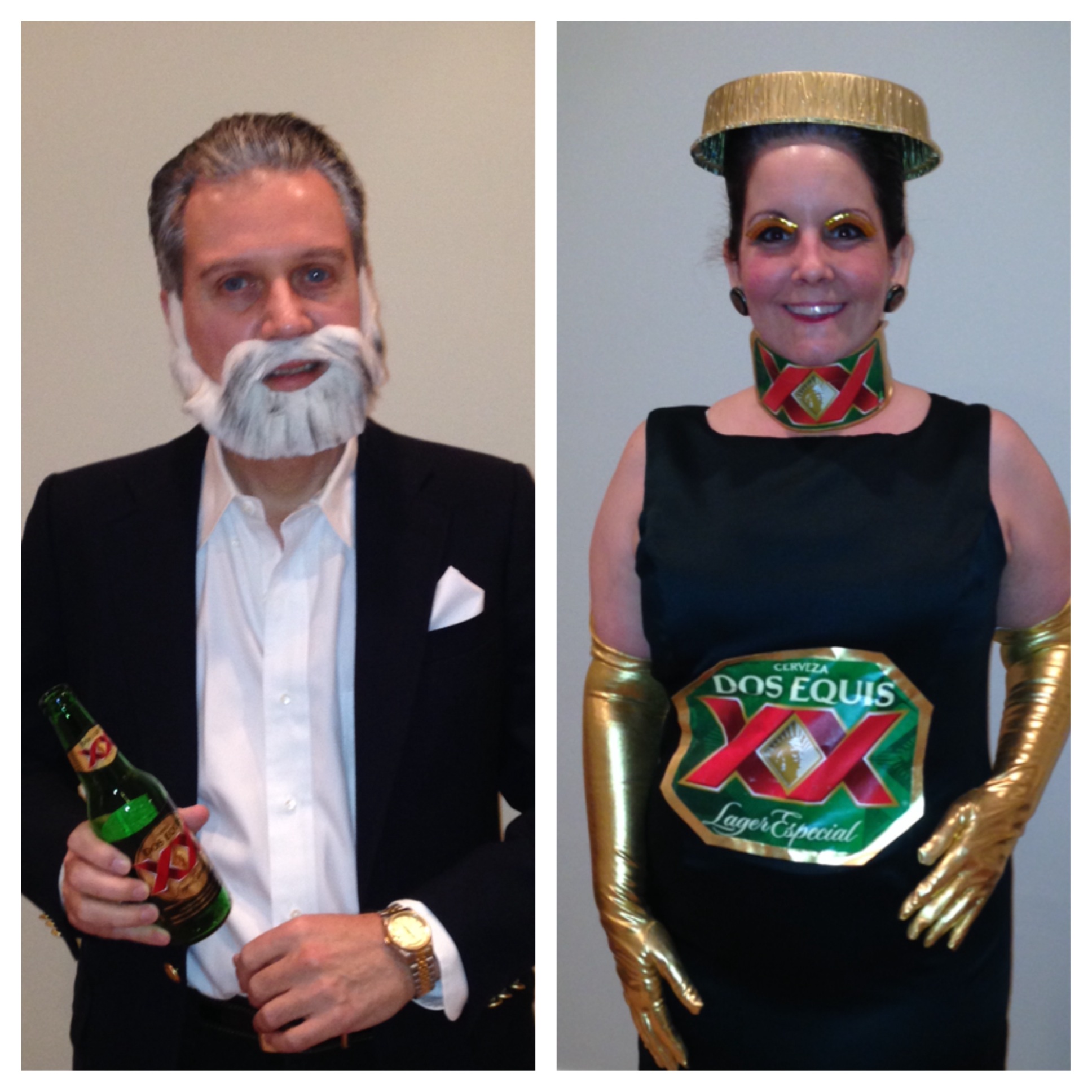 White Trash Costume
If you're really on a budget, you can be like our friends Sami and Sarah and be "white trash." All you need is a normal trash bag!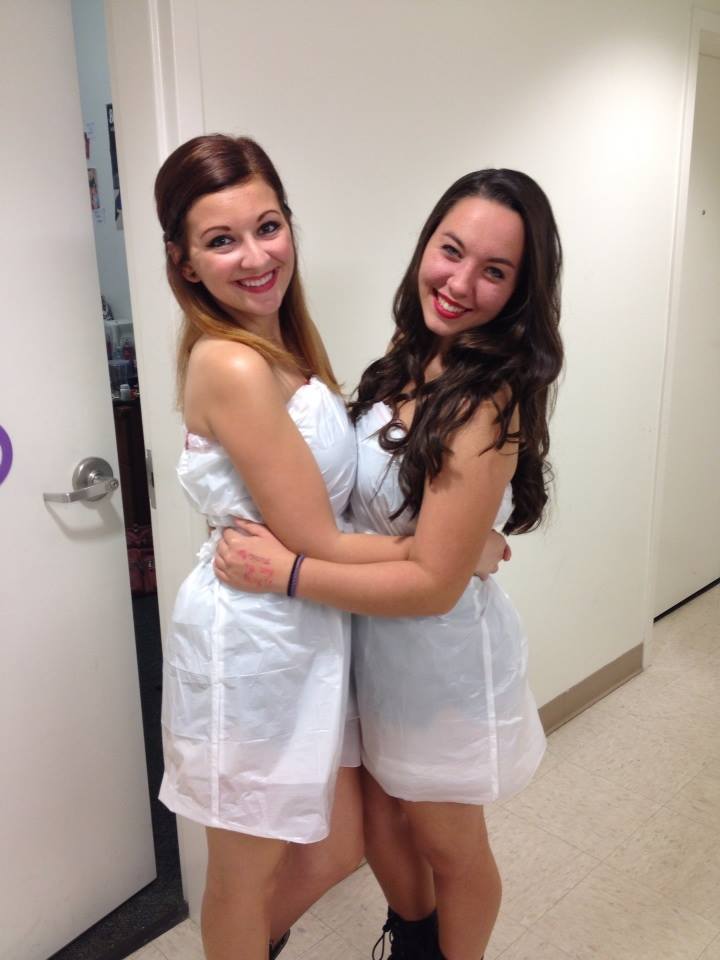 Mermaid Man and Barnacle Boy Costumes
If you want to get a little more involved, you could take inspiration from our friends Nick and Josh and be Mermaid Man and Barnacle Boy from Spongebob. Aren't they the perfect pair?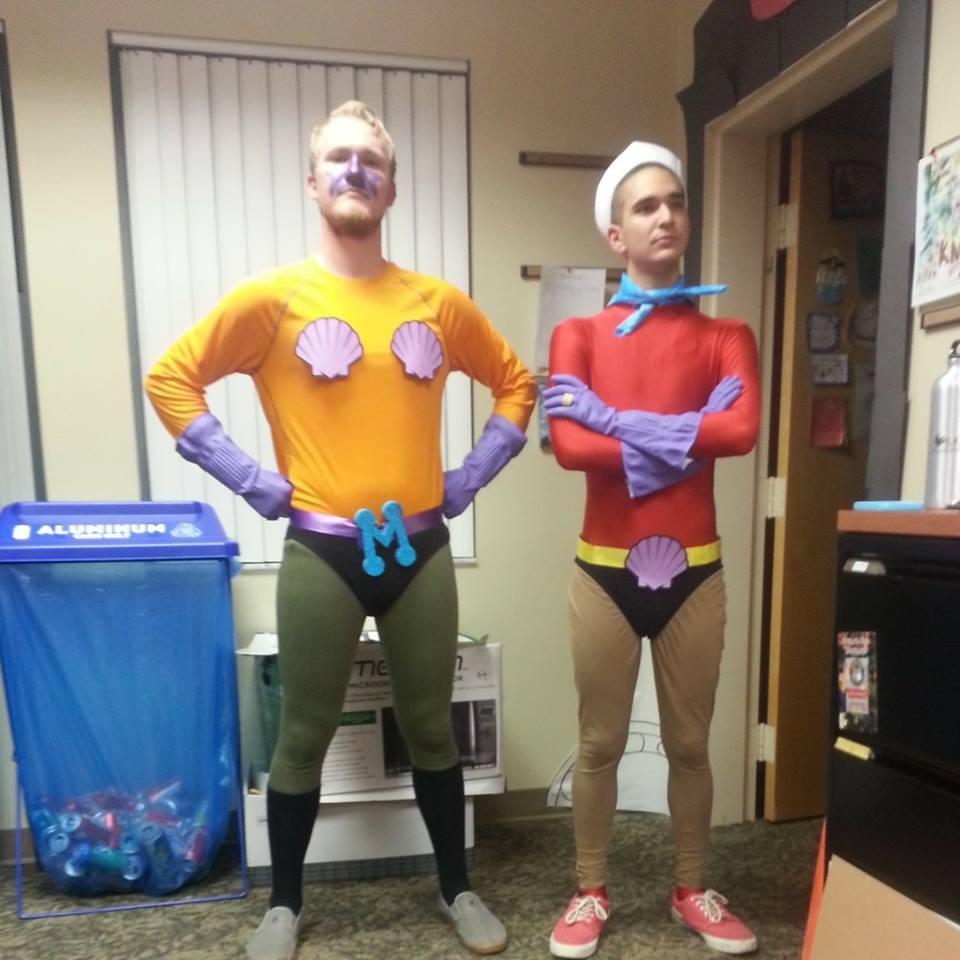 Ninja Turtle Costume
How cute is this! Grab a big tin disposable pan from your local grocery store, paint it green and glue on some straps! Add a red headband and matching arm bands (you can use pre-wrap or sweat bands) and you are good to go as an adorable ninja Turtle!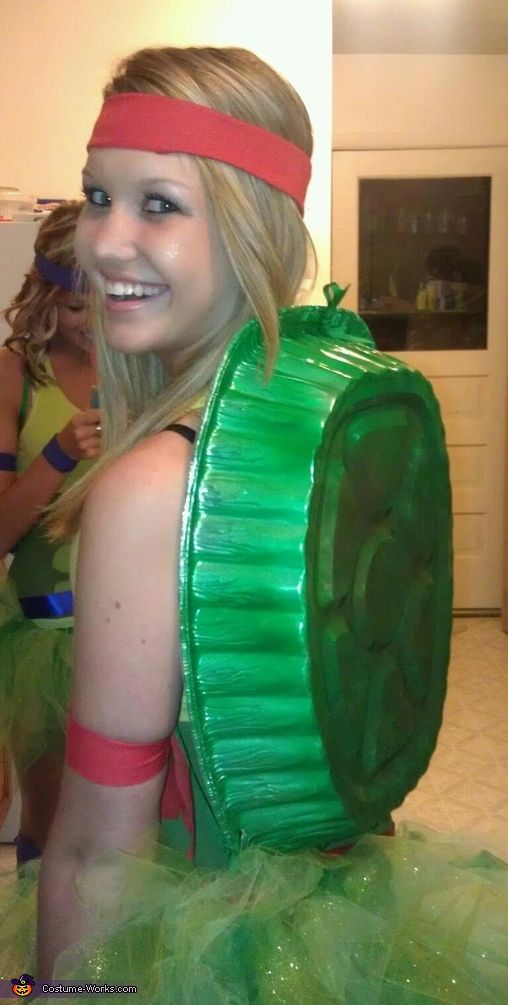 LoveBug Costume
Okay, so this one may not be great for last minute, but it's pretty hilarious. Our friends Ben and Tony decided to make a lovebug costume, which included an antenna hat, a vest with wings and two pairs of pants that were actually sewn together. (Also Amelia made herself into an adorable lion by braiding her hair to make ears).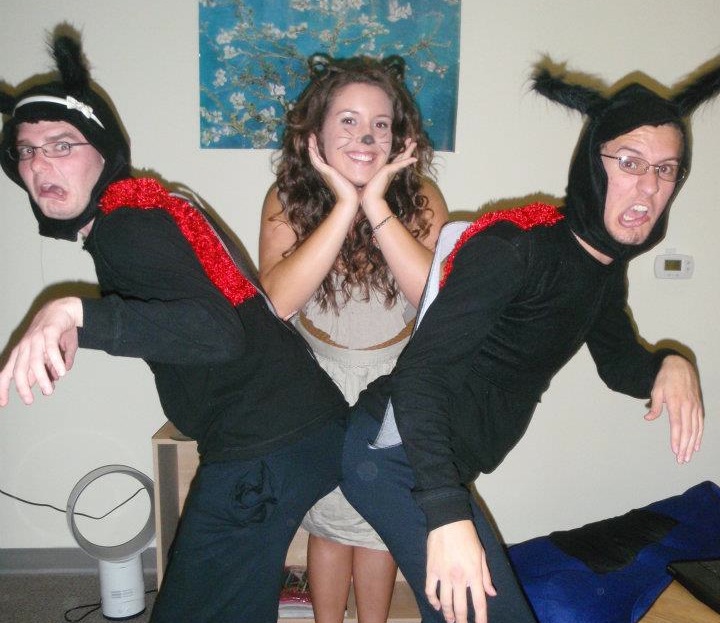 Tweet your clever Halloween costumes to @shenanometer, or post them on our facebook page so that we can add them to the list! We hope that you find inspiration from one of these many ideas! And that your Halloween is fun and safe!
Check out some of our fall inspired baking too: