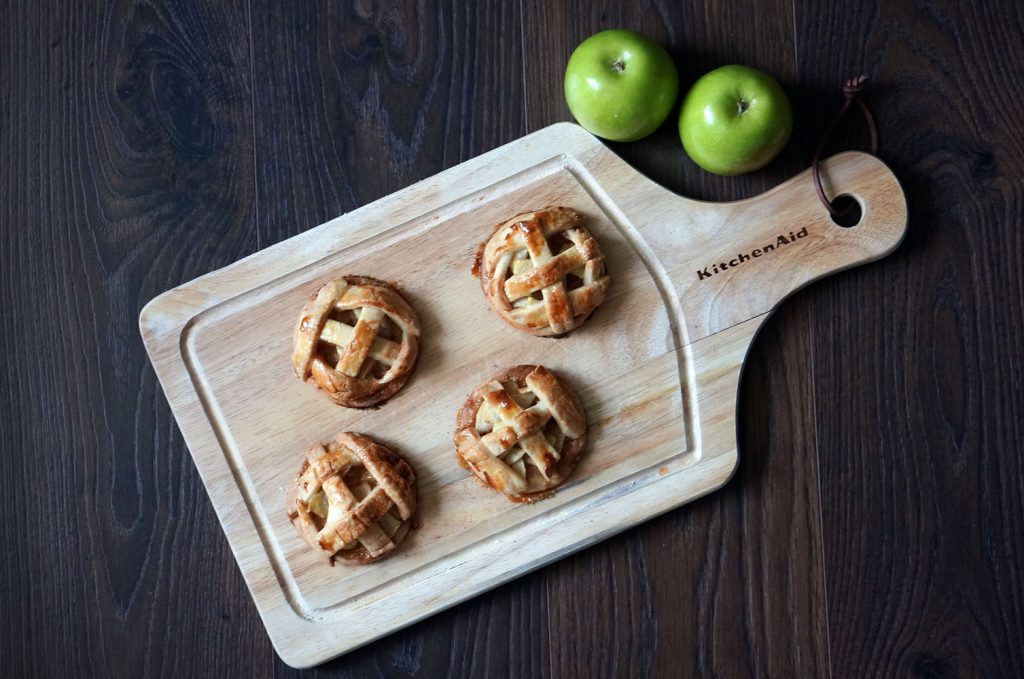 Labor day is over, which means fall has officially started! After looking at some of my most popular fall recipes it was clear that with over 10,000 views, my Cinnamon Roll Apple Pie was a huge hit, so I decided to look up some fun, new apple pie recipes. That is when I came across apple pie cookies! Who knew that you could make delicious apple pies in cookie form– so I knew I had to test it out!
What you will need:
5 Granny Smith apples
2 pre-made pie crusts (you can make your own but I just used ones from the frozen section)
2 tbsp flour
1/4 cup brown sugar
2 tsp cinnamon
1 pinch nutmeg
2 tbs butter
1 egg (for egg wash)
Mason jar lid or large mouth cup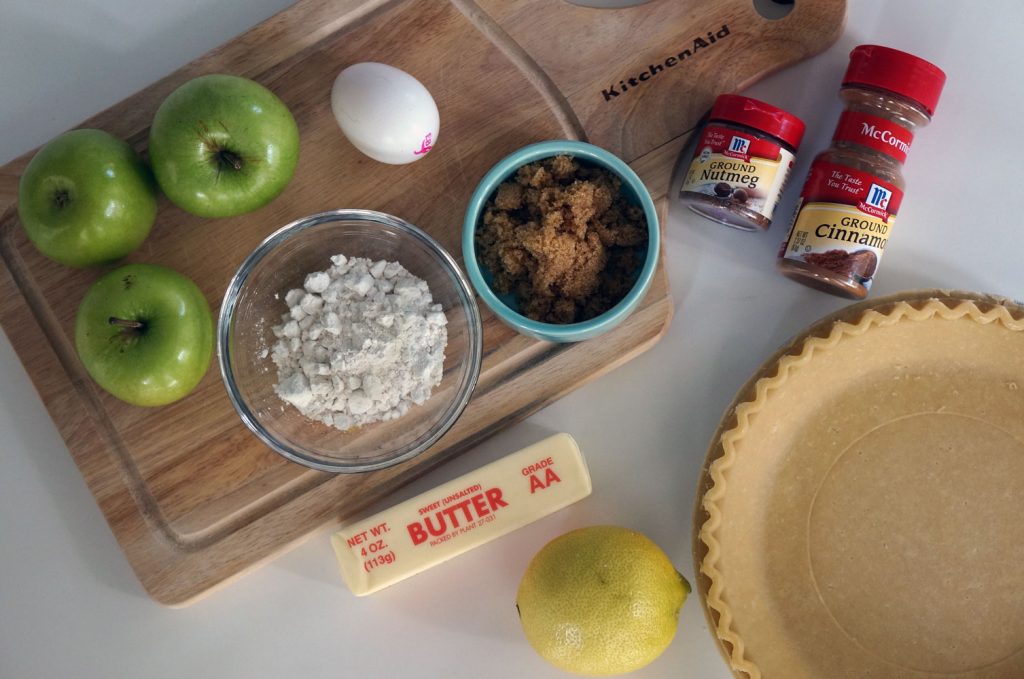 Chop apples into small slices, smaller/thinner than  a typical apple pie since they are going inside little cookies.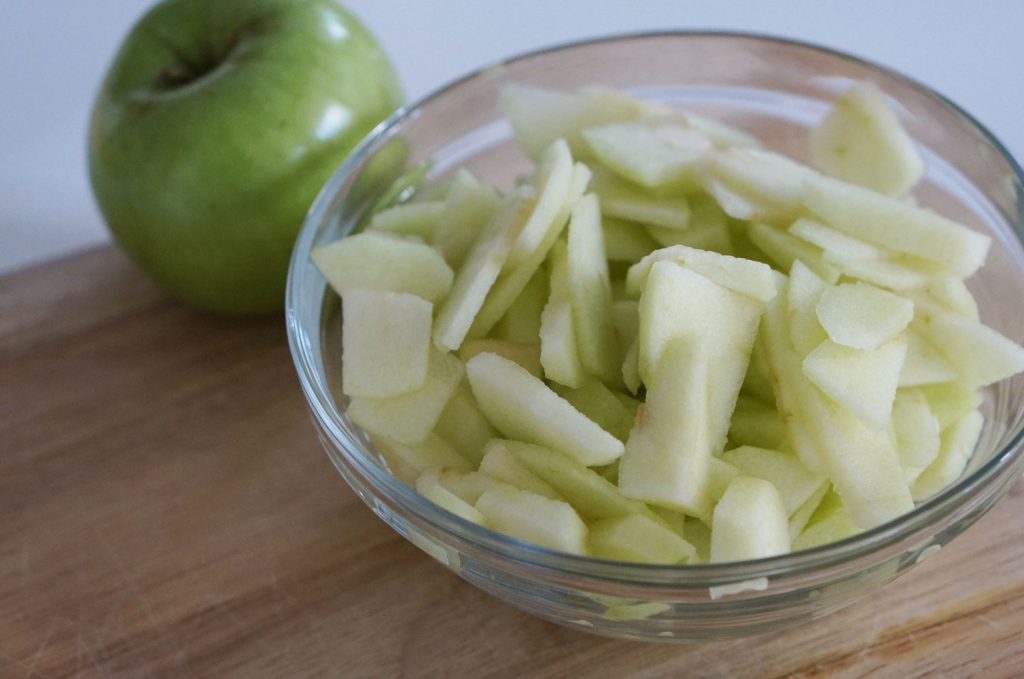 Thaw both of your pie crusts and flatten them. then roll them with a rolling pin. Use flour to keep it from sticking.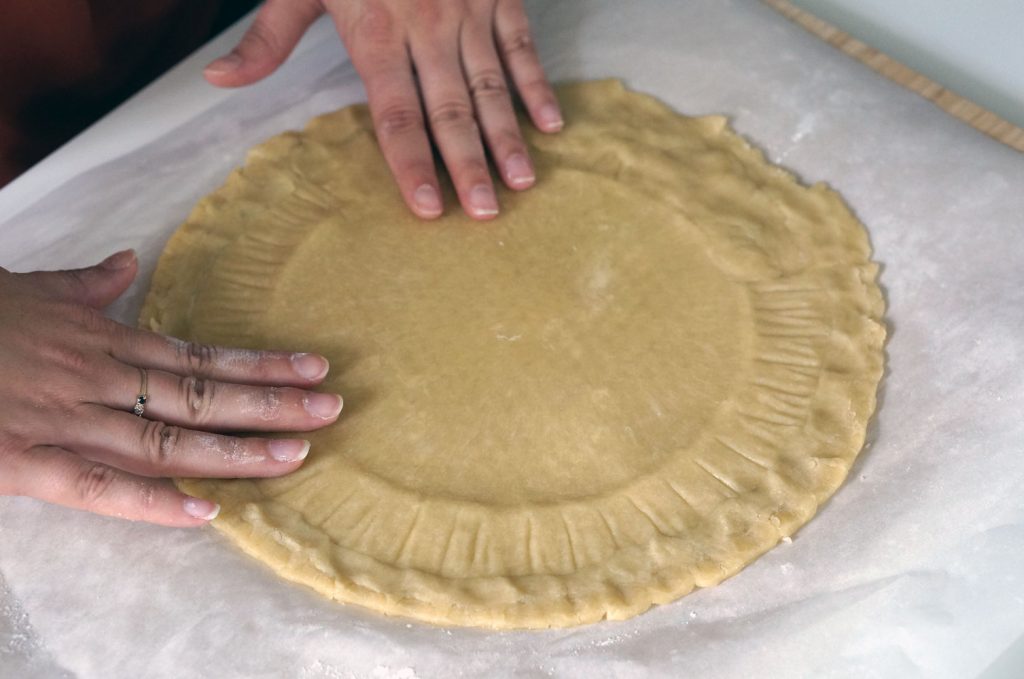 Use your mason jar lid or large cup to cut out cookie shapes on one of the pie crusts.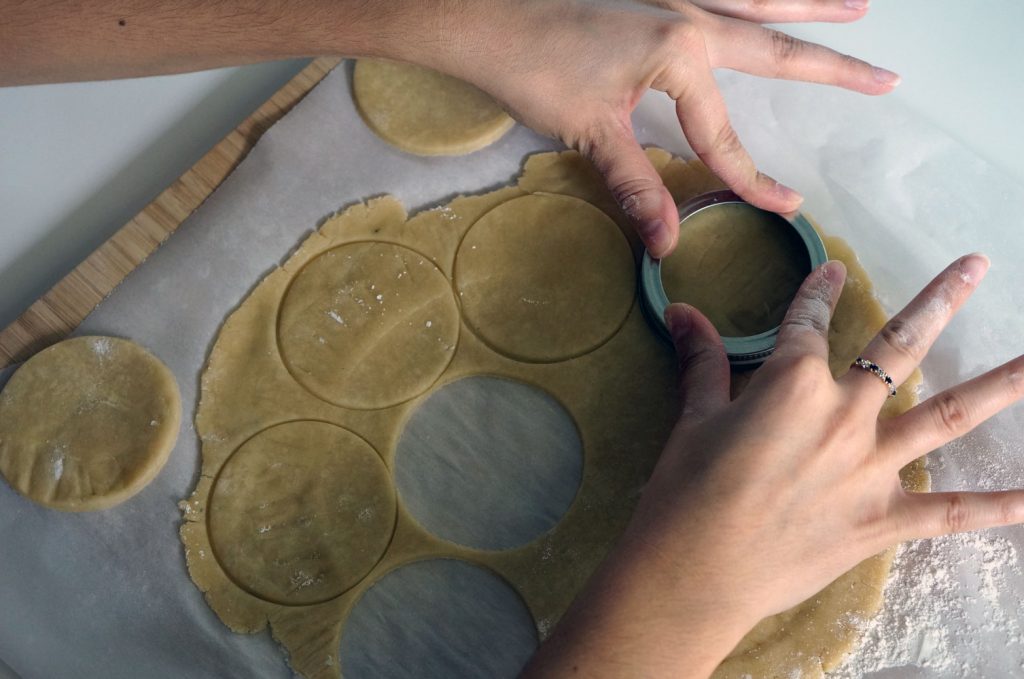 Cut the other pie crust into strips.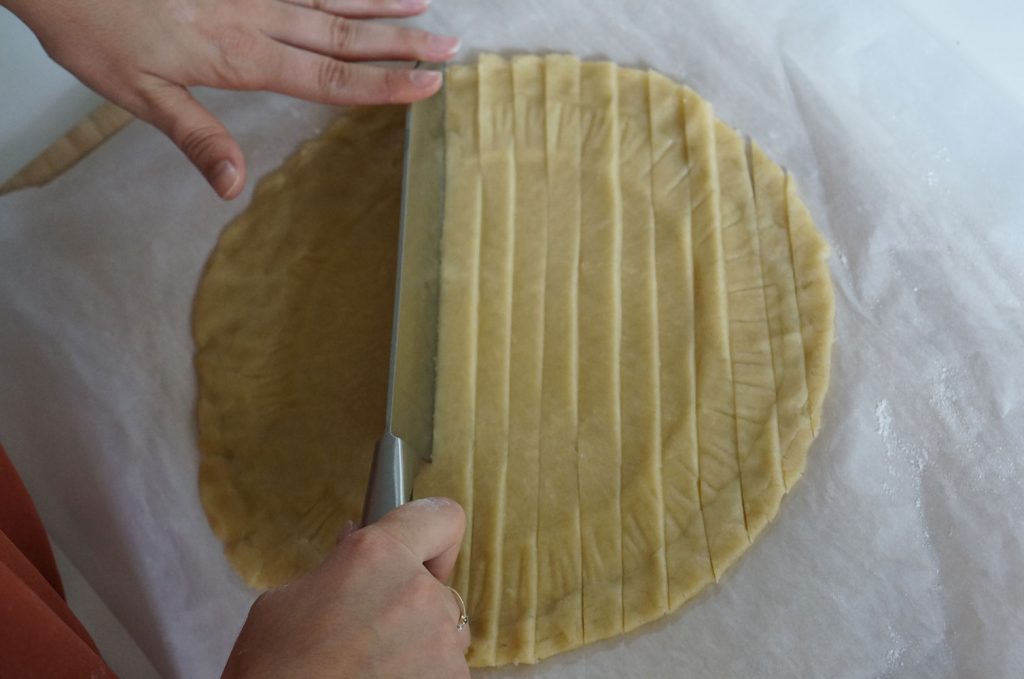 Then cut out another set of circles on top of the strips. (tip: put dough in fridge/freezer, if it becomes hard to handle)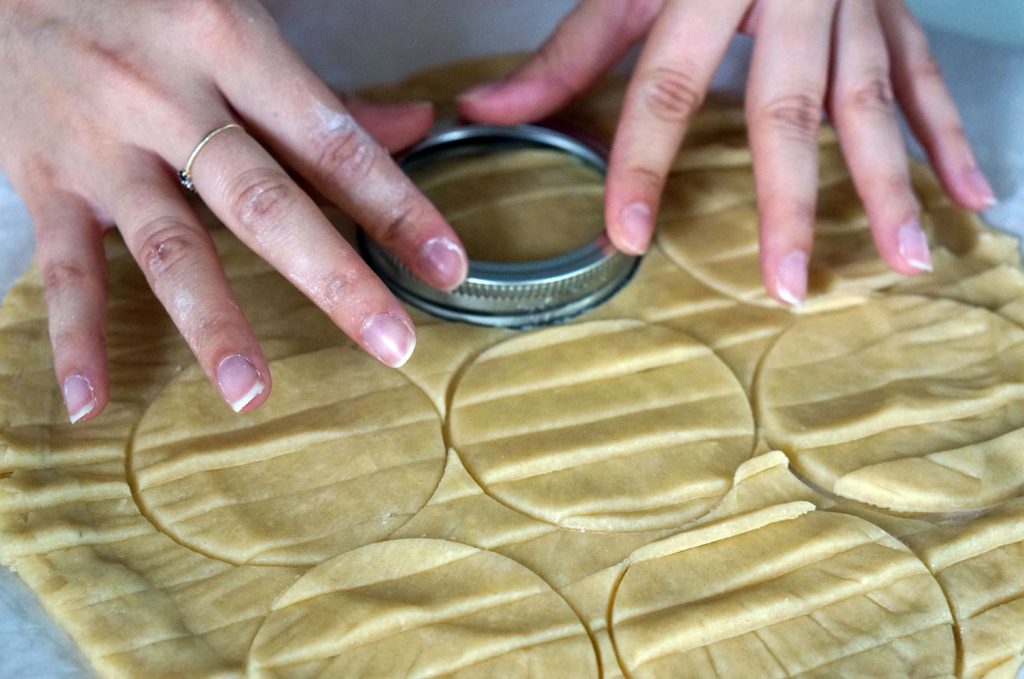 Mix the flour, nutmeg, and cinnamon.
Add dry ingredient mixture to apples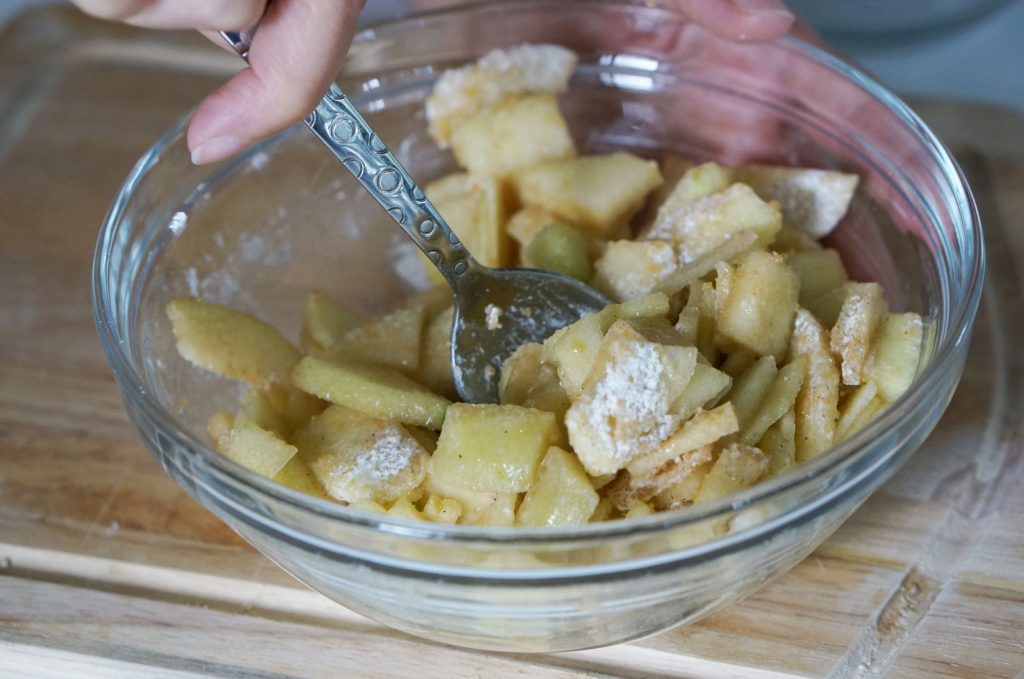 Melt butter and 2 tbsps of brown sugar in bowl, and spread on the base of pie crust cut outs.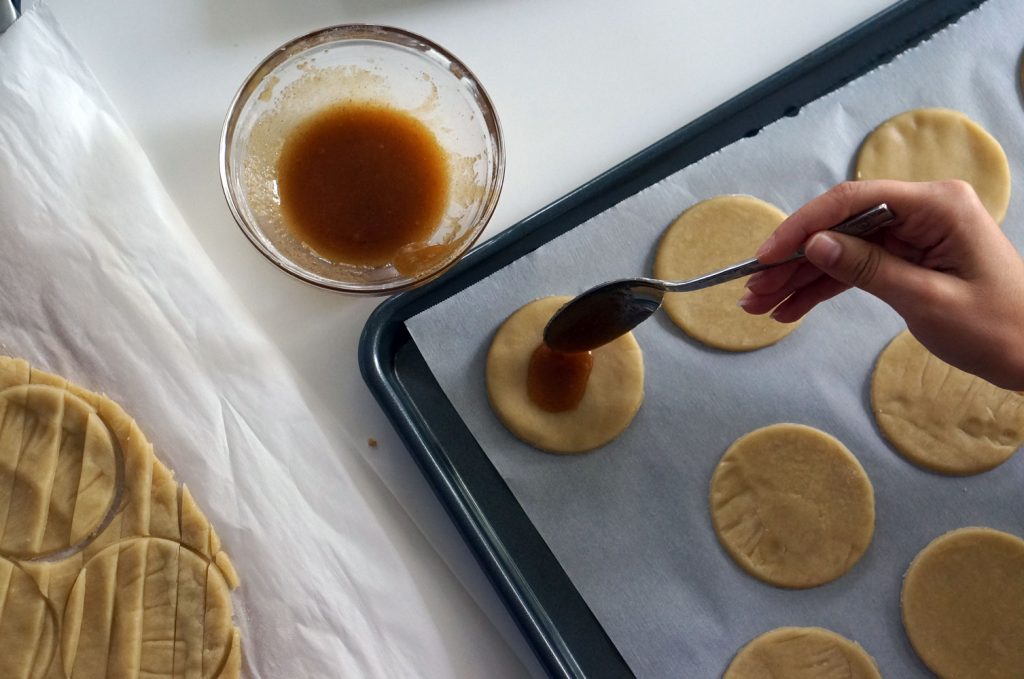 Top with chopped apples. (Optional: Add a little bit of caramel on top of apples)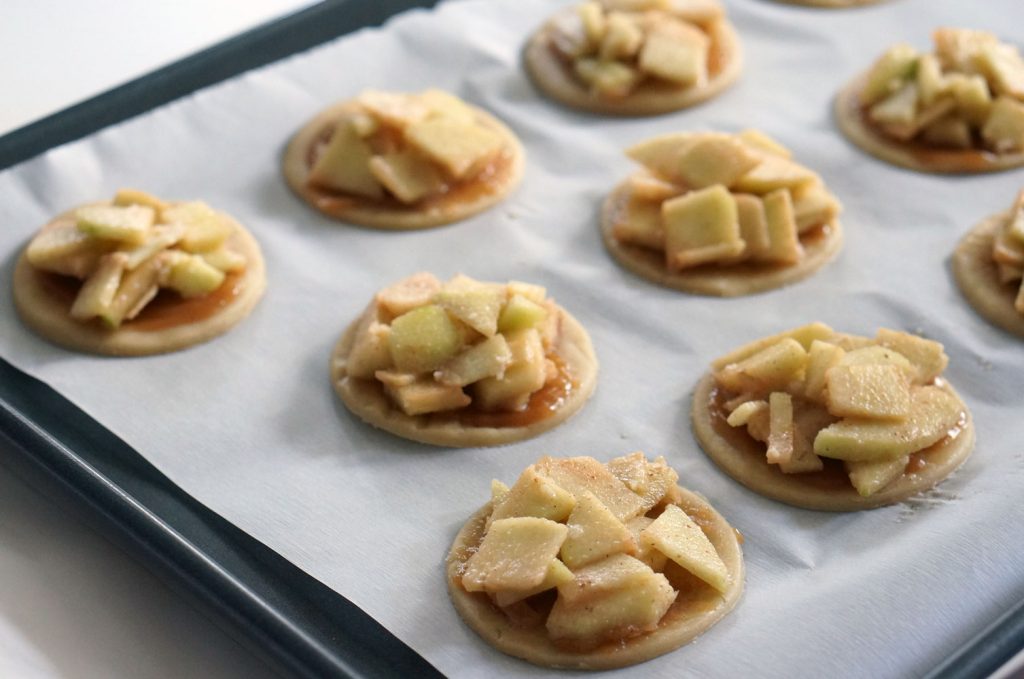 Weave strips on top pies.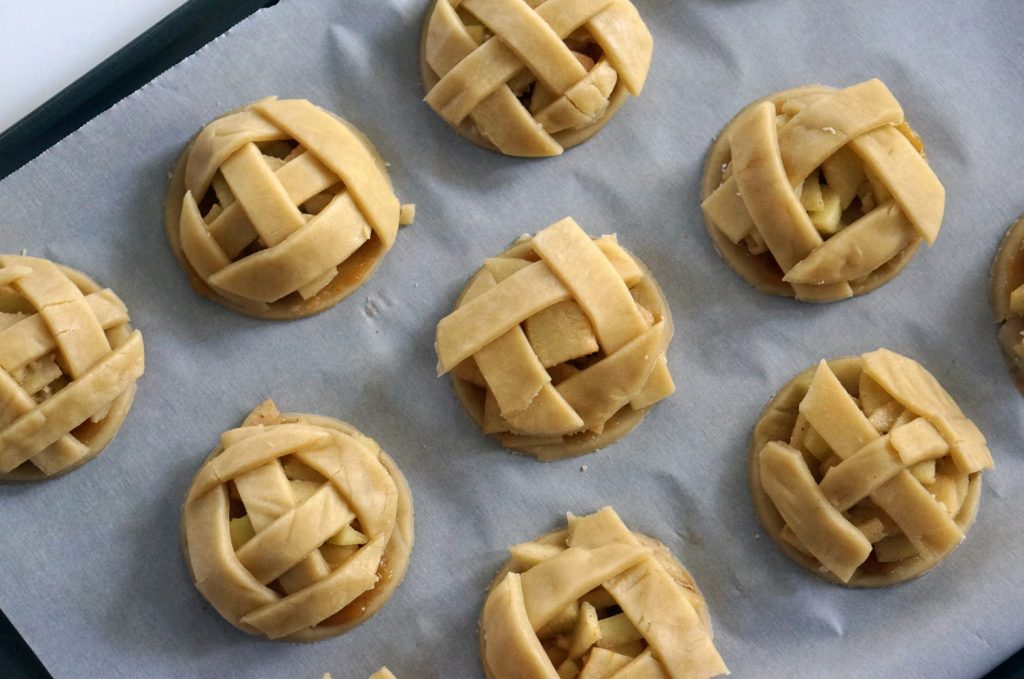 Top with egg wash and sprinkle with sugar.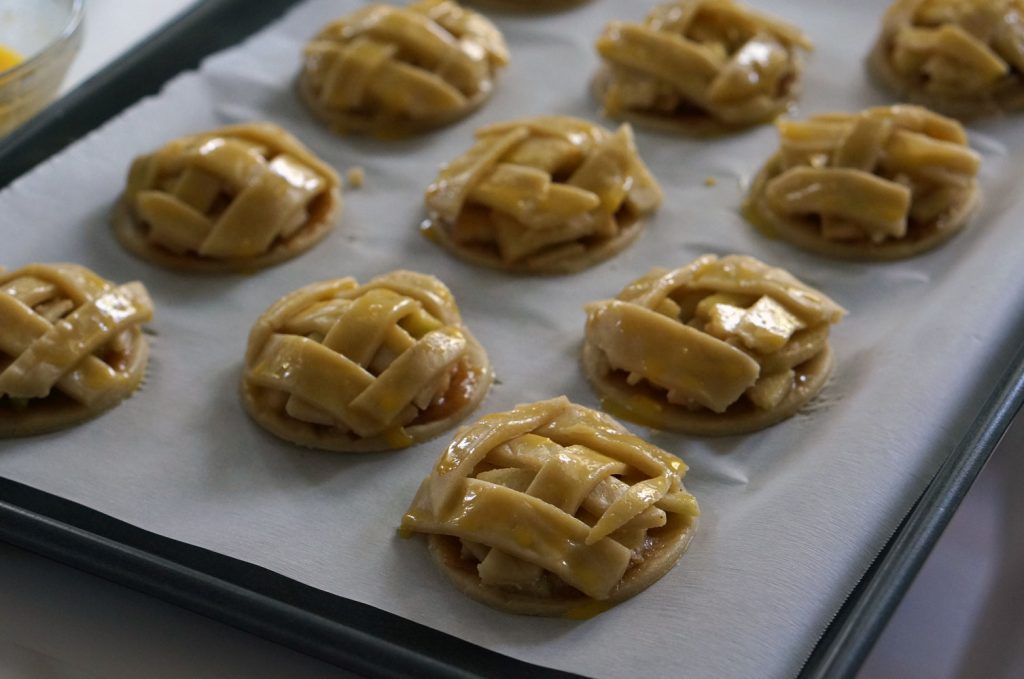 Bake for 15 minutes at 375 degrees, or until golden brown.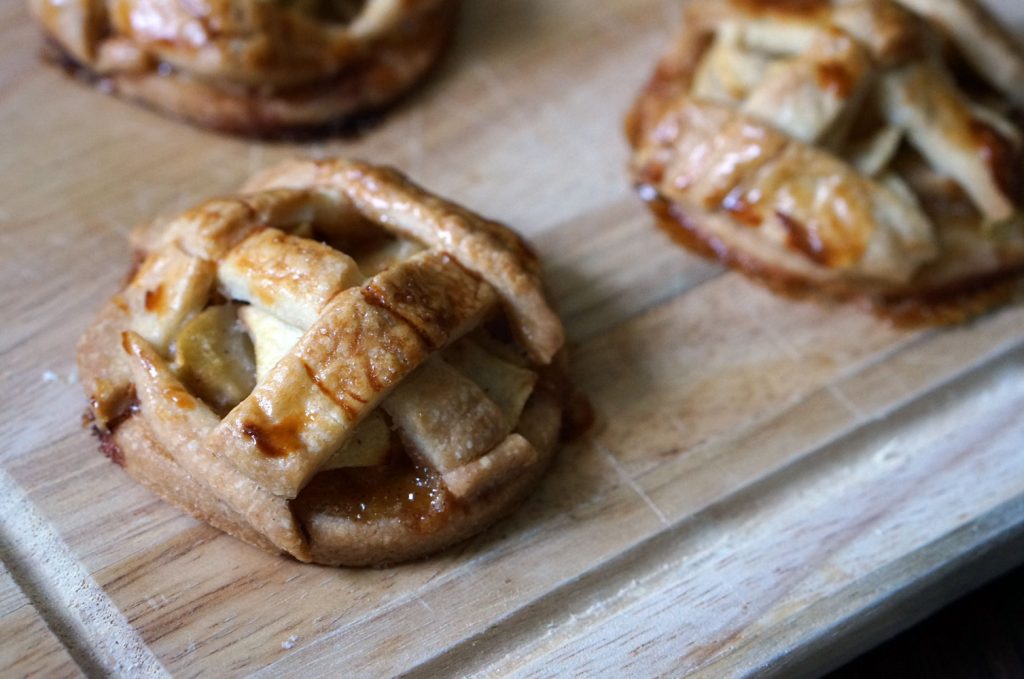 ENJOY!