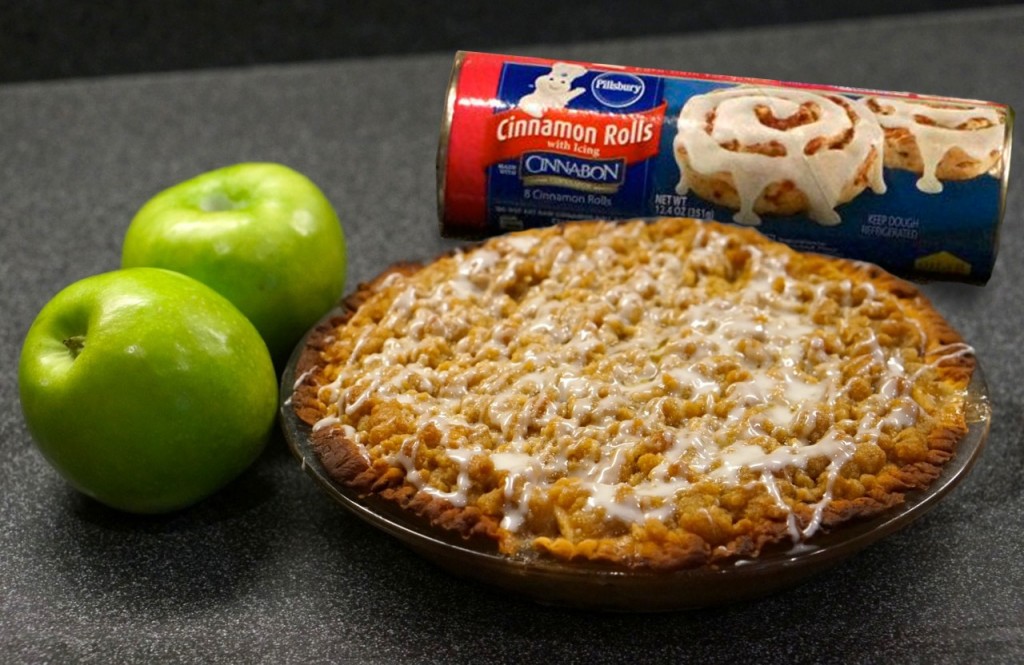 I was scanning Pinterest the other day and I saw a picture of someone using Cinnamon Rolls to make that crust of an apple pie (the picture is below). This sounded too good to be true  – not only does it solve the problem of pie crusts being difficult to make (at least they are for me), but it also incorporates the amazing-wonderfulness of Cinnamon Rolls.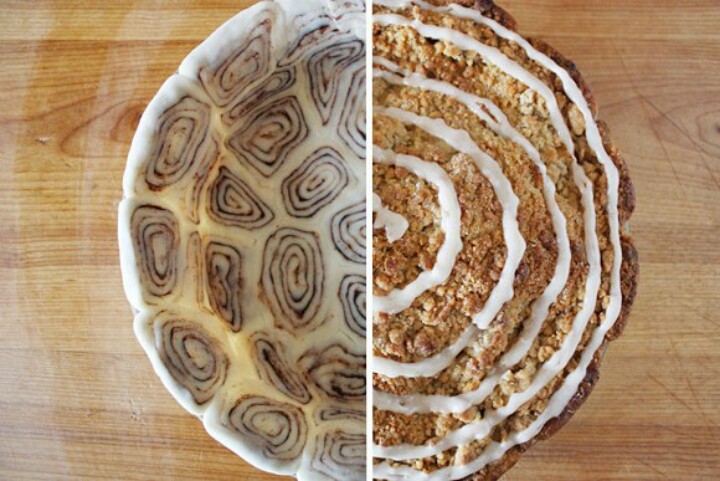 When I clicked through on the post it led to a broken link, of course… (I hate when that happens!). So I went on a trek (through Google) to find a cinnamon roll crust recipe. I found several that required making homemade cinnamon rolls, but I wanted to see if there was a way to cut down on time by using pre-made, ready-to-bake cinnamon-rolls. Luckily that caused me to stumble across Pillsbury's website that had a recipe using scrumptious Pillsbury Cinnabon Cinnamon Rolls. The original recipe can be found on Pillsbury's website, but here is how I made it:
Crumb topping:
1 Cup of all-purpose flour
1 Cup of Brown sugar
1/2 cup of Butter, melted
The rest of the apple pie:
Can of Pillsbury Cinnamon Rolls
4 Granny Smith Apples (the original recipe called for 6, but we only ended up using 3)
2 tablespoons of all-purpose flour
1 1/4 teaspoon of apple pie spice
2 tablespoons of lemon juice
1) Preheat oven to 375 degrees. We started with the crumb topping. Add your cup of flour, cup of sugar, and half cup of softened butter in to a medium bowl. Mix until clumps start to form. Cover and refrigerate.
2) Open cinnamon rolls and put icing in refrigerator for later. Put flour on your rolling pin and surface. Roll the cinnamon buns until they are flat.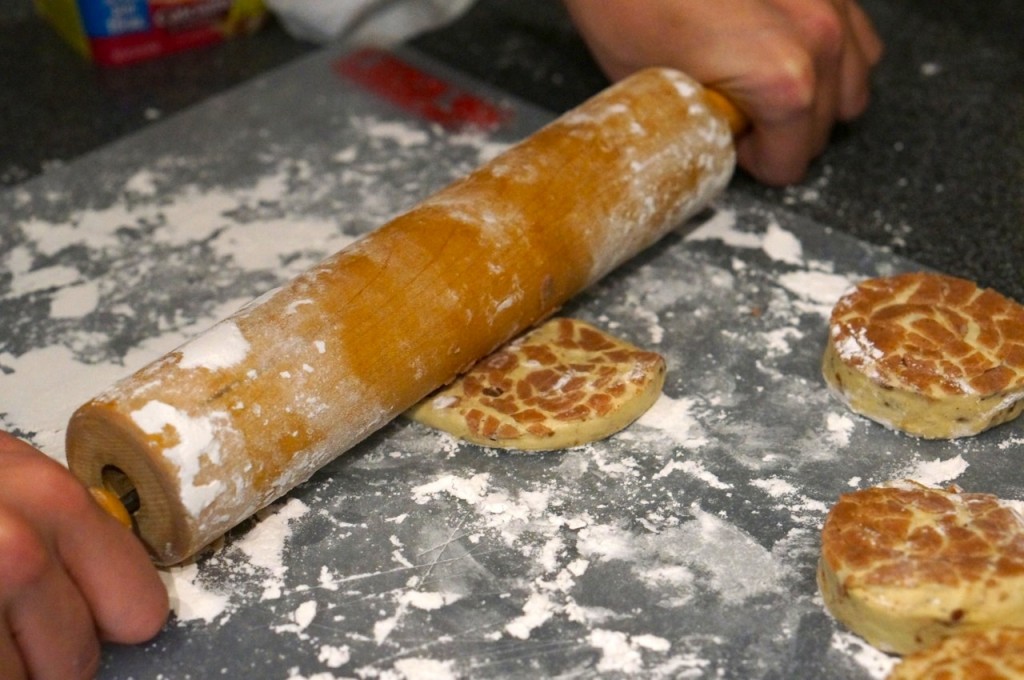 3)  Put them in your pie pan and use your fingers to squish them together. This should use 7 of your buns.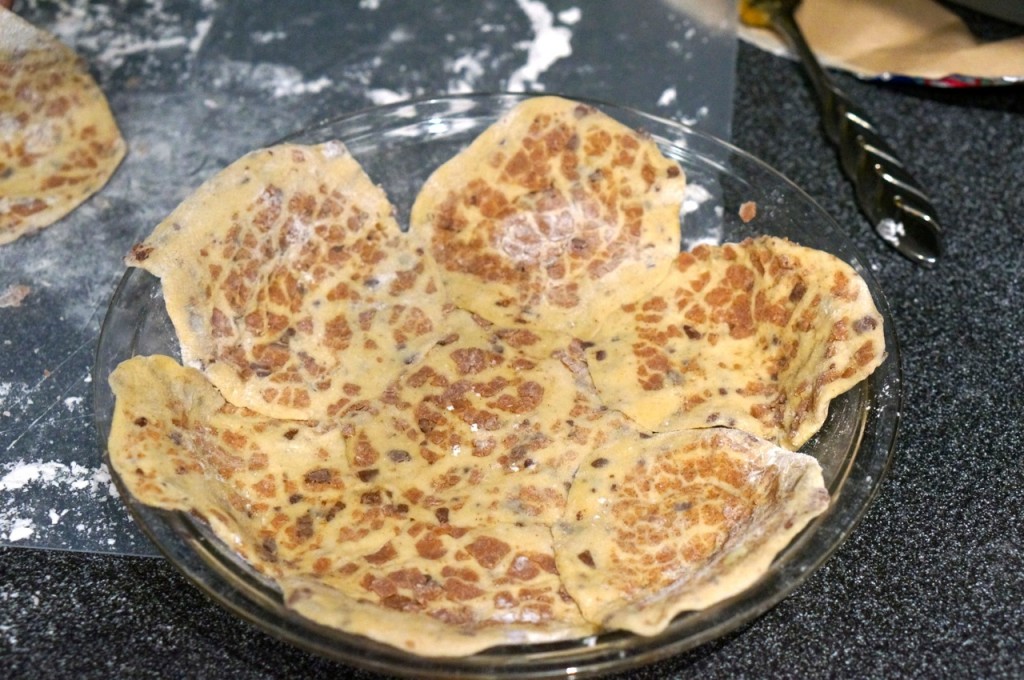 4) Cut up your last cinnamon bun to fill in the holes.
5) Flute the edge (I found out that's just a fancy way to say "press down edge with a fork").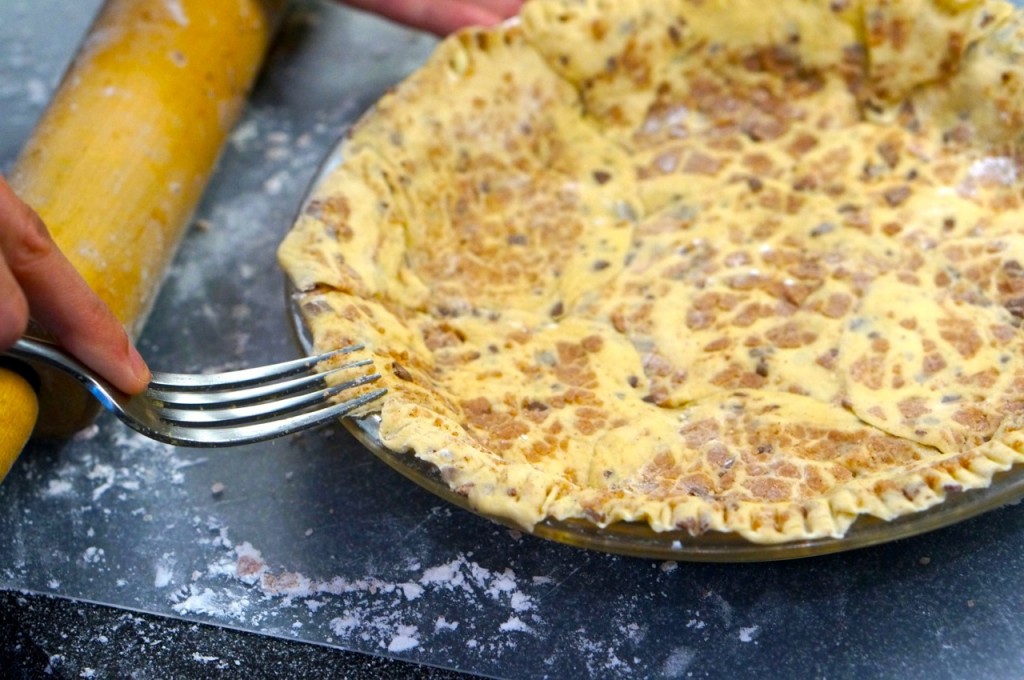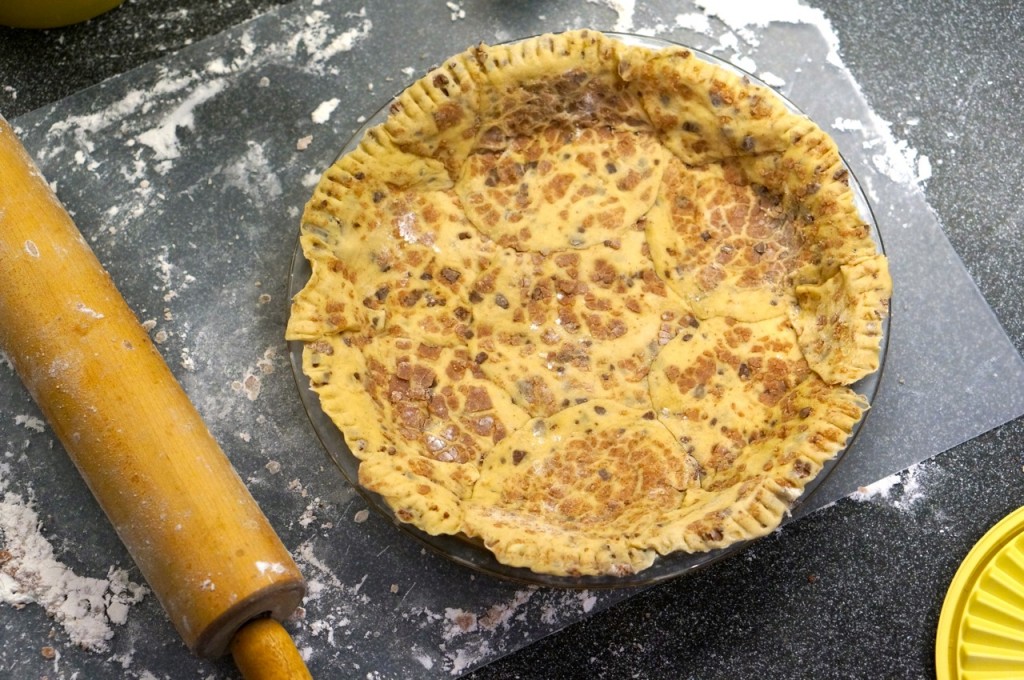 6) Cut up the apple into thin slices. We used an apple cutter, then used a knife to cut them smaller.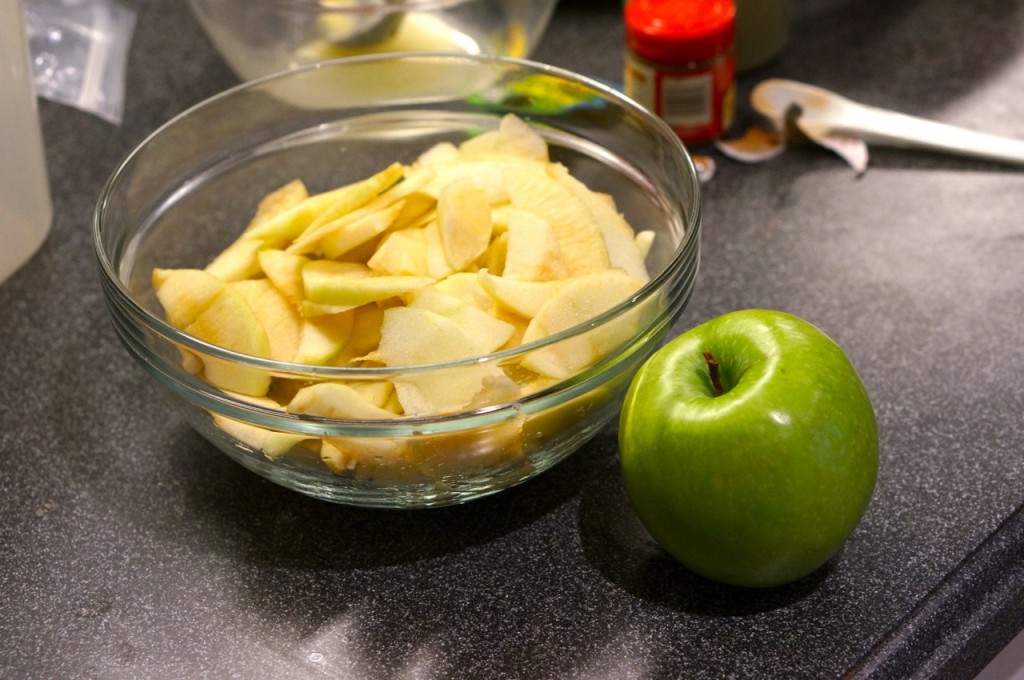 7) Mix in ingredients for filling and put apples into the crust.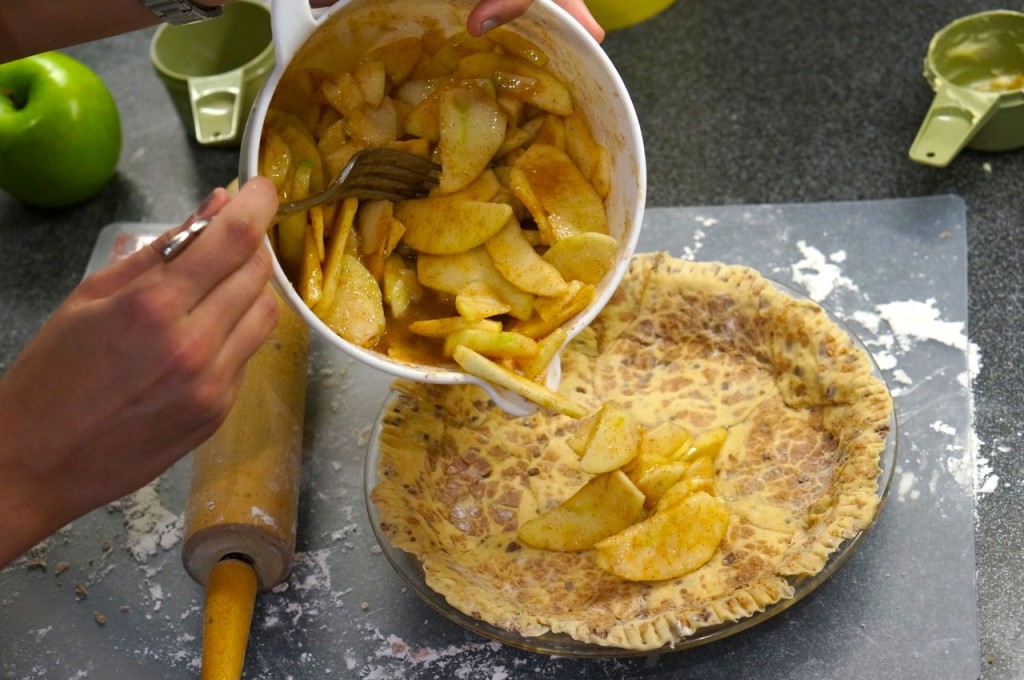 8) Sprinkle crumbs on top until completely covered.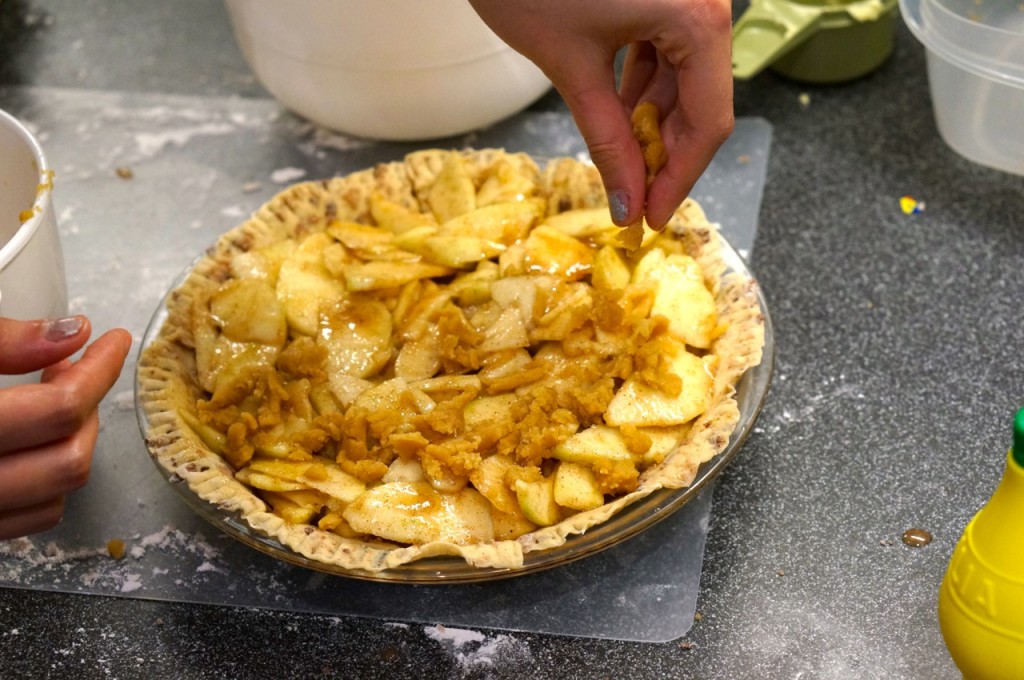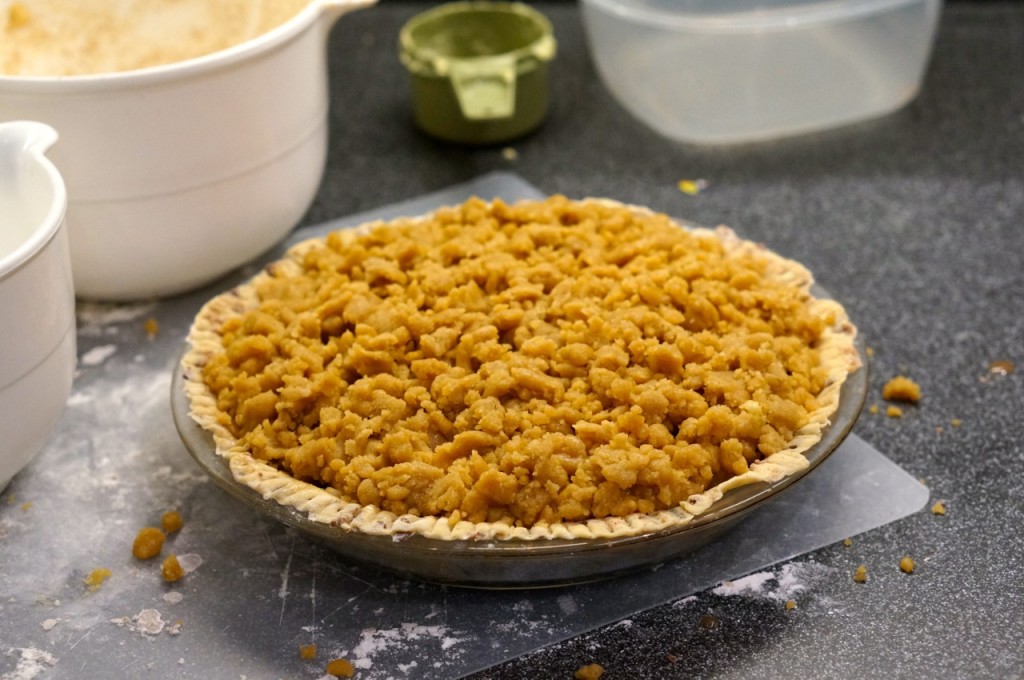 9) Bake for about 1 hour (or until apples are tender and top is golden brown). This will take a little longer if the apples are cut thicker and less if they are thinner.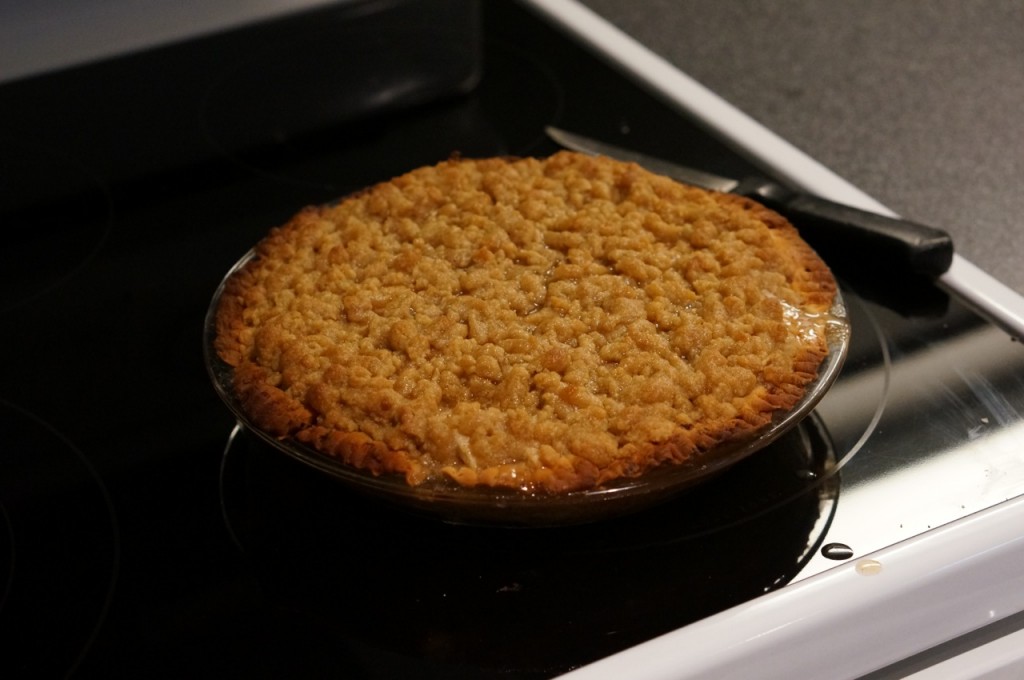 10) Microwave icing for 10 seconds and drizzle on top.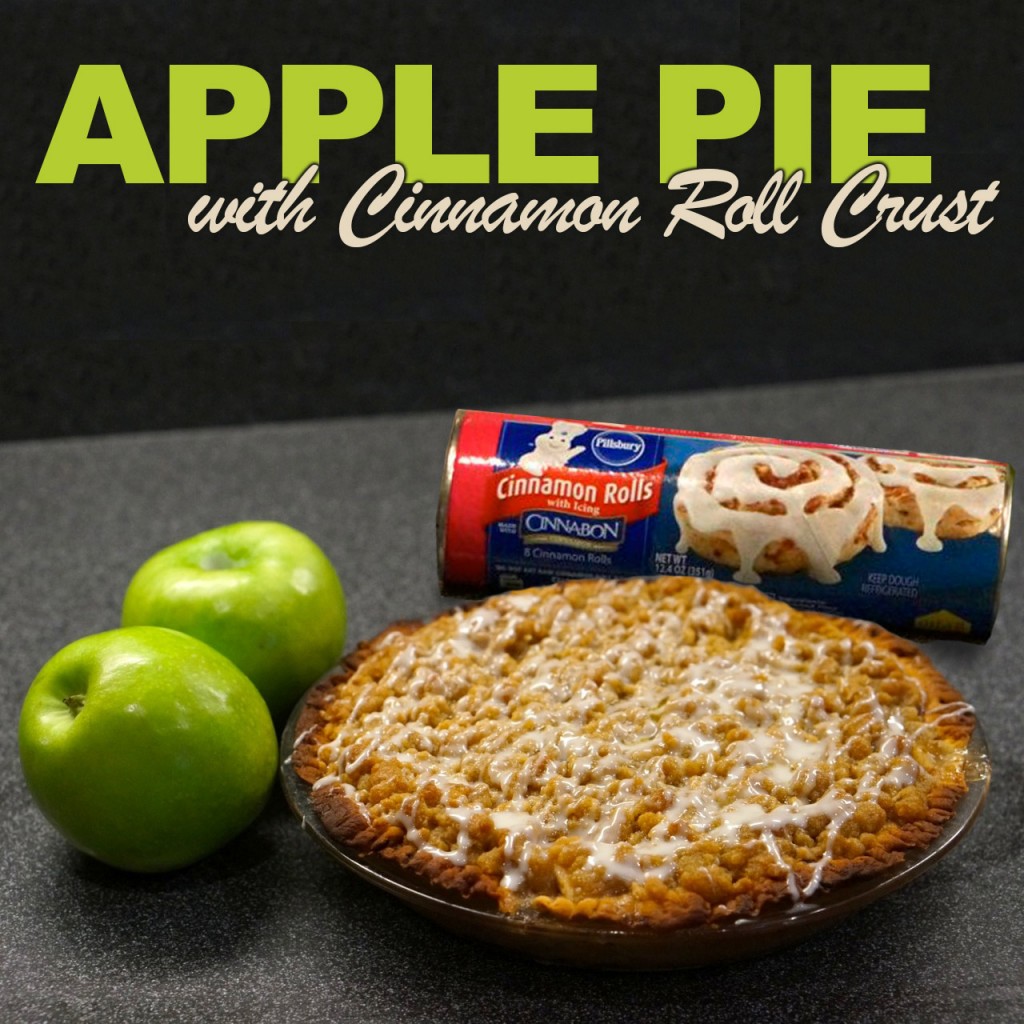 Shenanigans revoked on this one! It worked great and tasted super yummy. By far one of my favorite pies 🙂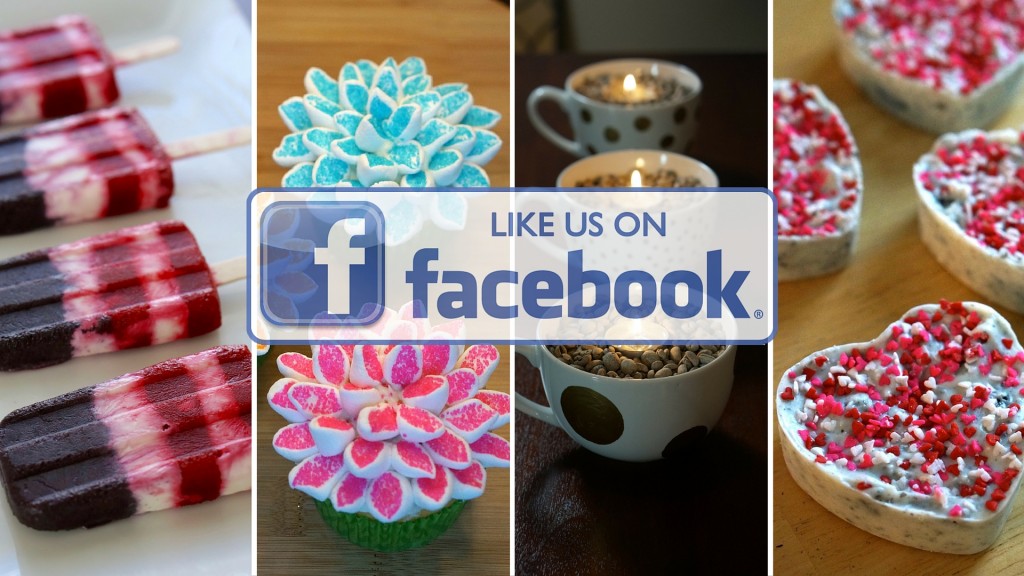 If you are looking for another fun apple pie inspired recipe, check out my apple pie cookies!