Hope you all had a Happy Easter! For the holiday, I decided to test out making mini pineapple upside down cupcakes that I found on Pinterest. The only problem was that most of the recipes I found were intended for an extra large cupcake tin (which I don't have), so I decided to adapt it for a regular cupcake tin and they turned out fantastic!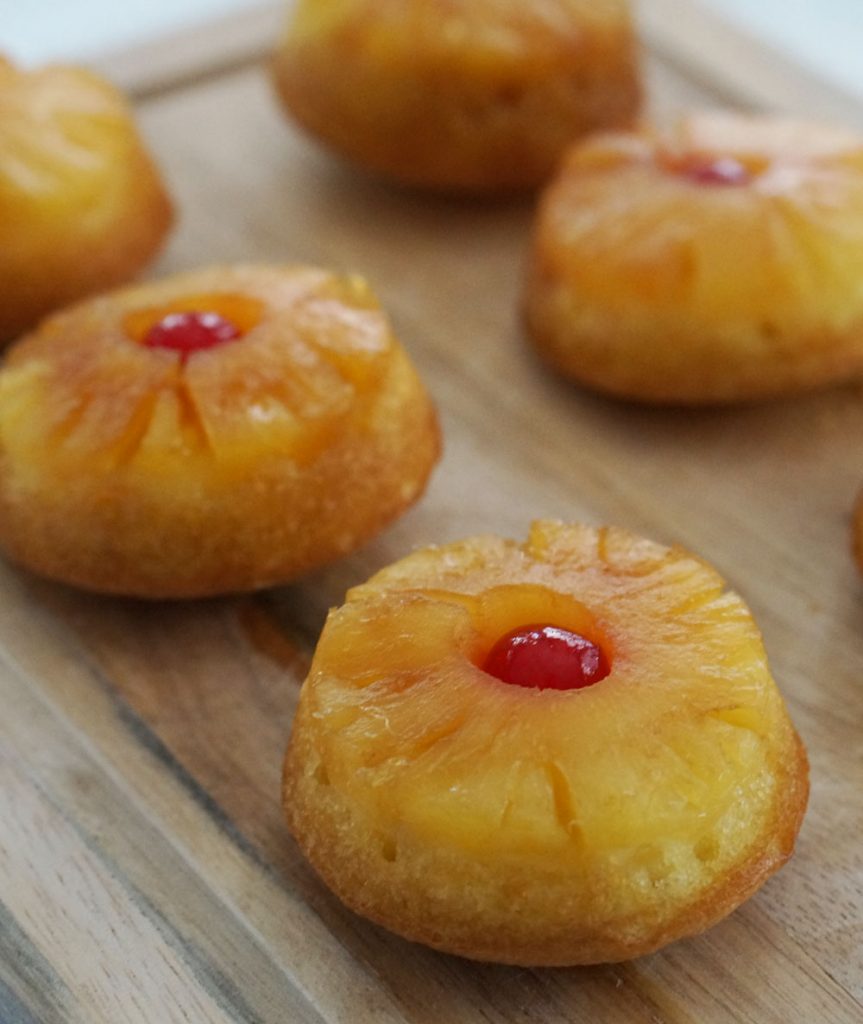 Here's what you will need to make them:
1 Box of cake mix and the ingredients listed on the box (you can use pineapple cake mix, or yellow cake mix)
2/3 cup of brown sugar
1/3 cup butter
2 cans of pineapple slices
Maraschino cherries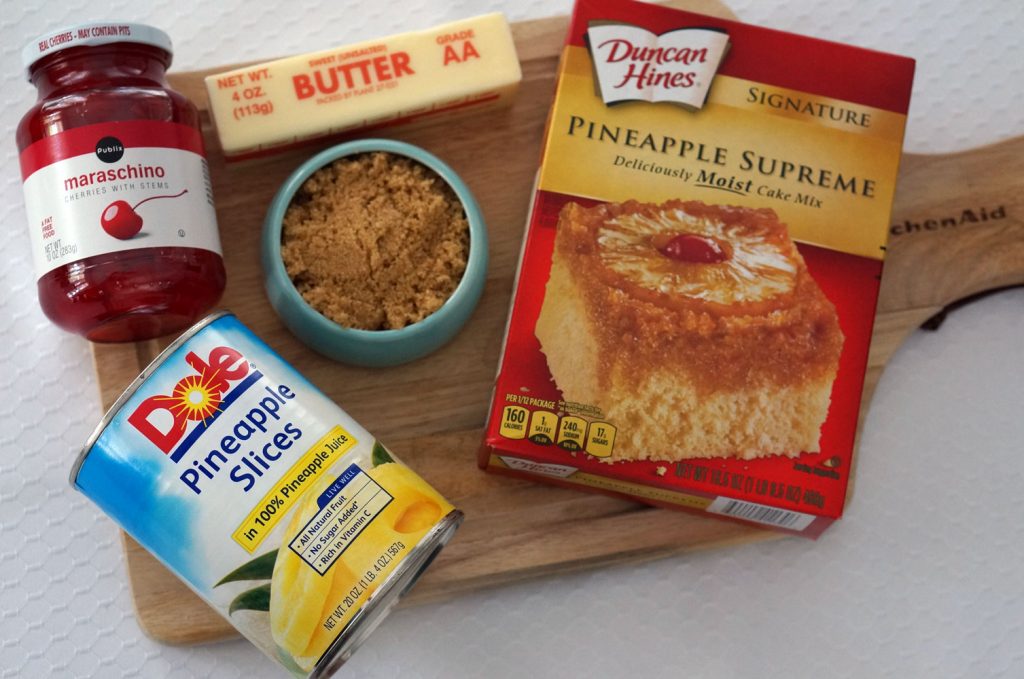 1) Pre-heat oven to 350 degrees.
2) Melt butter and mix with brown sugar.
3) Drain & rinse pineapples (reserve pineapple juice for cake batter in step 4). Cut a piece out of each pineapple slice so they fit properly in the pan. If you don't cut them they will not fit in a normal cupcake tin.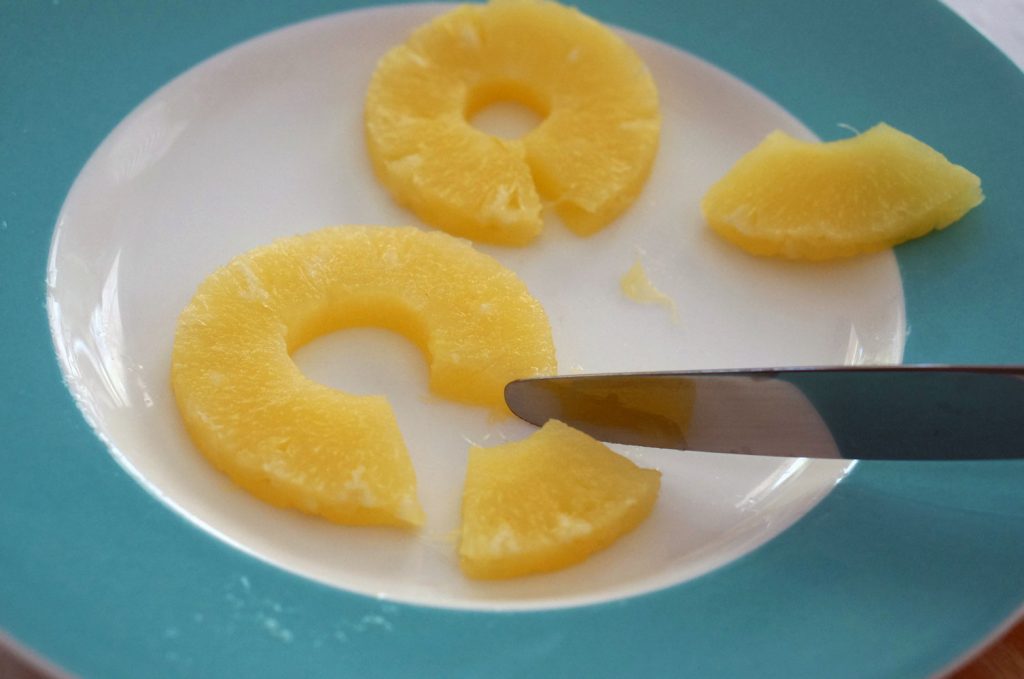 3) Grease pan throughly. Mix cake batter according to box. If you are not using pineapple cake mix, use the pineapple juice from the can of pineapples as a replacement for water. (I used the pineapple cake mix and actually still substituted half of the water for juice to take it up a notch)
5) Put a thin layer of the brown sugar & butter mixture in the bottom of each cupcake tin, and then place the pineapple on top of the sugar.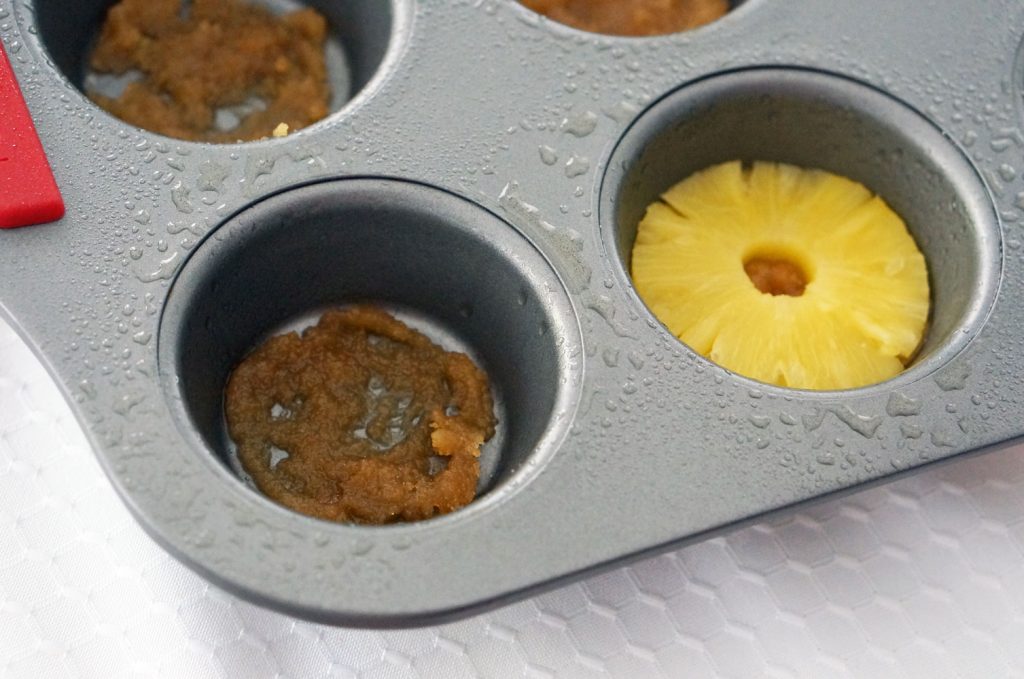 6) Place maraschino cherry in the center of each pineapple. (Tip: if you are having trouble making it fit, cut the cherries in half)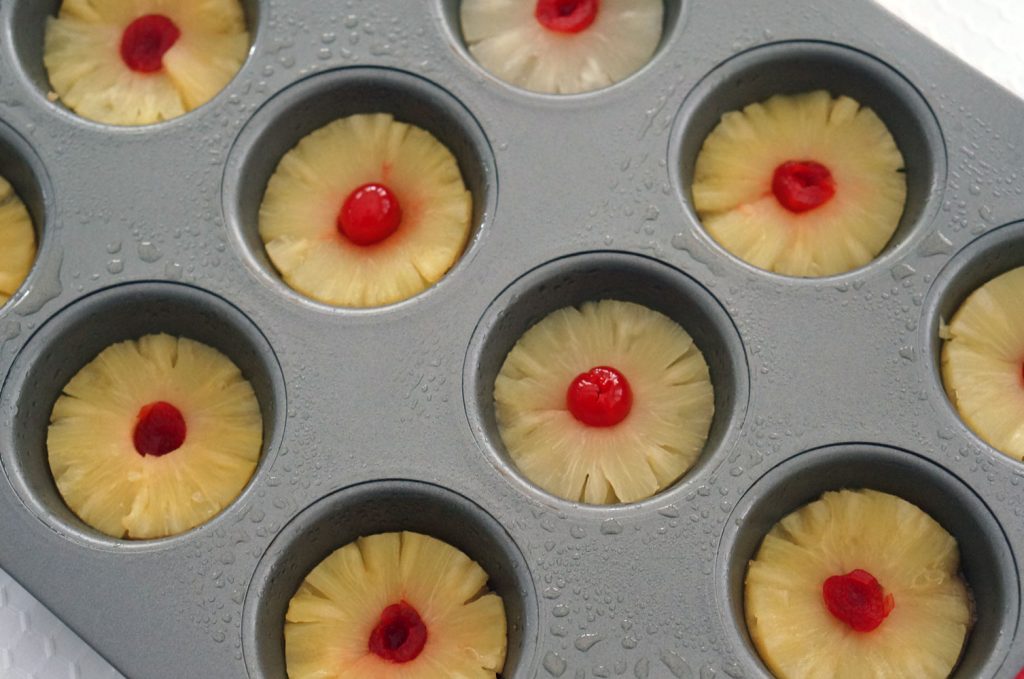 7) Fill with cake batter.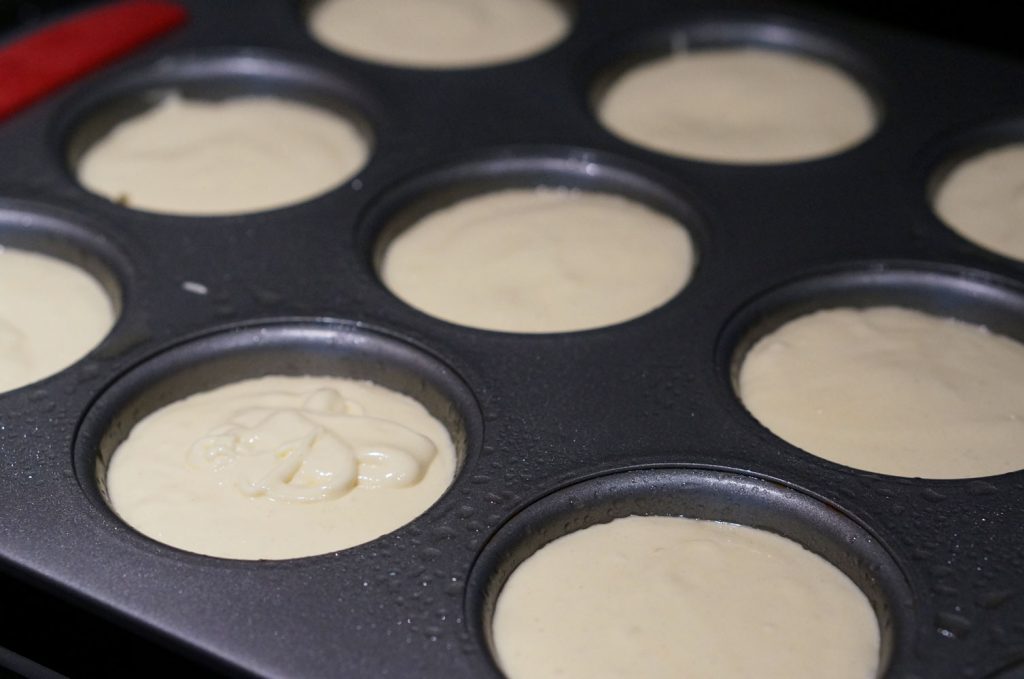 8) Bake for 15 min (12 minutes if using convection baking). Remove from oven and let cool for 5-10 min. Flip onto baking sheet. If they don't come out right away loosen with a knife.
Enjoy your yummy pineapple upside down cupcakes!