Now that the Florida humidity is at 50% instead of 98% (hallelujah!) we decided it is a perfect time to try out some fun hair styling techniques! (This is also a great hairstyle for new years) We decided to try a curly style  – and as always we turn to Pinterest! There are many posts on Pinterest about easy ways to curl your hair. One technique that we kept seeing was how to curl hair with a flat iron. Since flat irons are made to straighten hair this seemed a little fishy, so we decided to call shenanigans!
As you can see from the pictures above it really did work (and that was on our first try)! After a little more practice we figured out that you can not only make beautiful big curls with the straightening iron but also tight curls.
For this shenanigan, all you need is a straightening iron. We actually had to purchase a straightener for this, and after a lot of research we  settled on the Ergo Flat and Smoothing Iron. It gets ridiculously hot, and it has a very curved barrel – perfect for creating curls!
For $50 off your Ergo Flat Iron use the coupon code: Fall50Off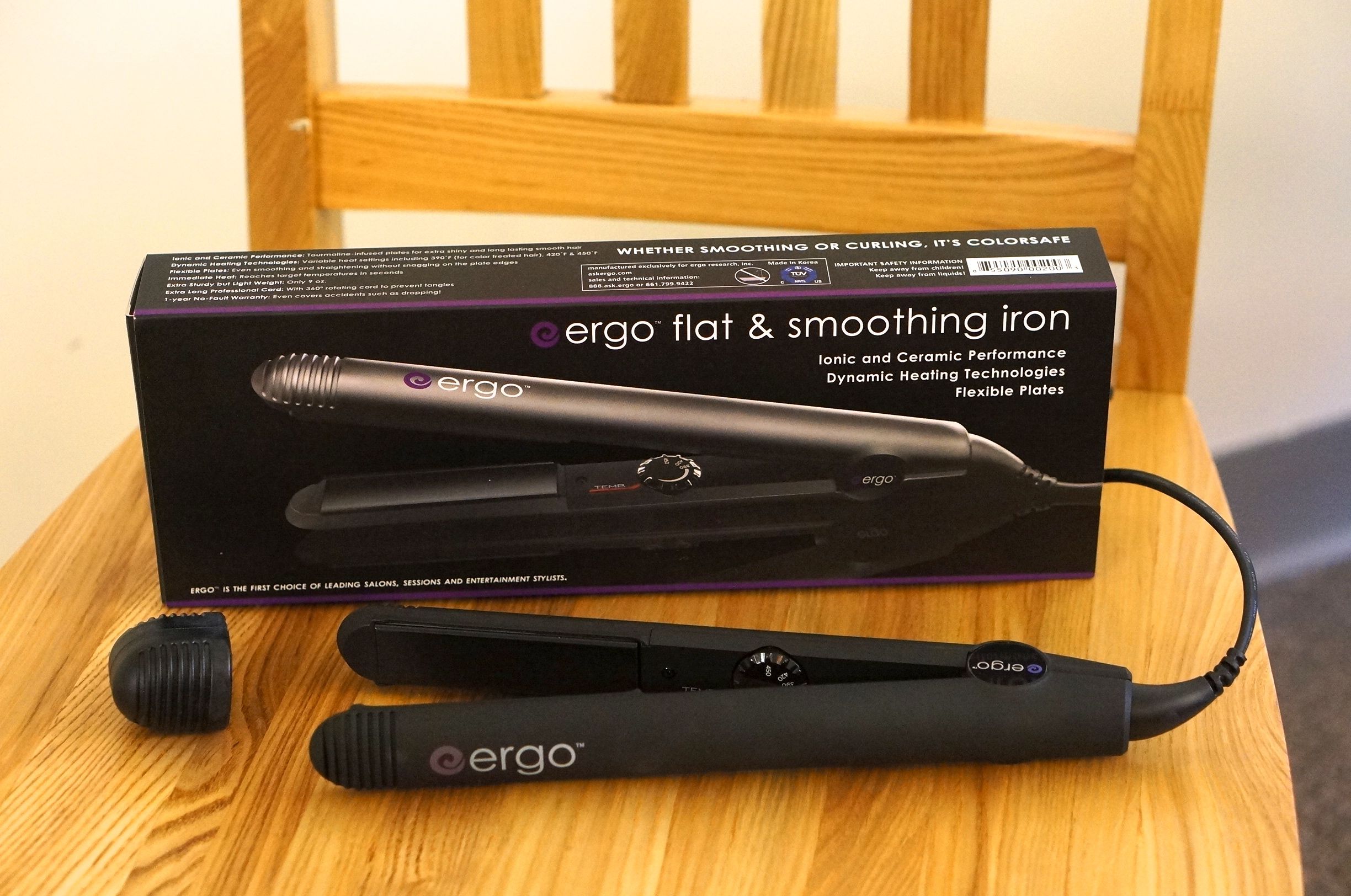 If the Ergo is out of your price range, here are a couple other flat irons with the round barrel and heat controls that have great reviews. I also put a link to a heat resistant glove for styling, which is great if you are worried about burning yourself:
[youtube=http://www.youtube.com/watch?v=UFUfVTgVI2g&w=560&h=315]
Watch the video above for the whole tutorial or view our step-by-step picture instructions below:
As you can see, this shenanigan works really well! It's also fairly flexible: if you want tight curls, just use smaller sections of hair, and go slower when you slide the straightener down your hair. If you want larger, looser curls, use bigger sections and go a little faster.


SUBSCRIBE FOR WEEKLY PROJECTS:
[contact-form to='shenanometer@gmail.com' subject='Enter new subscriber'][contact-field label='Enter email to subscribe' type='name' required='1'/][/contact-form]
Check out our other beauty shenanigans: