Who's ready for Christmas! The tree is up and family and friends are coming into town. Time to pull out all of the holiday recipes and traditions! Every year my family decorates a giant christmas tree cake. This year we decided to try something a little different that we found on Pinterest- Rice Krispie Christmas Trees! These are great because everyone can decorate their own tree, and they are the perfect project for kids (and grandparents) of all ages.
What you will need:
6 cups of Rice Krispies
4 cups Marshmallows
3 tbsps Butter
Green food coloring (I prefer the gel food coloring)
Miniture Resee's
Sprinkles and/or mini m&m's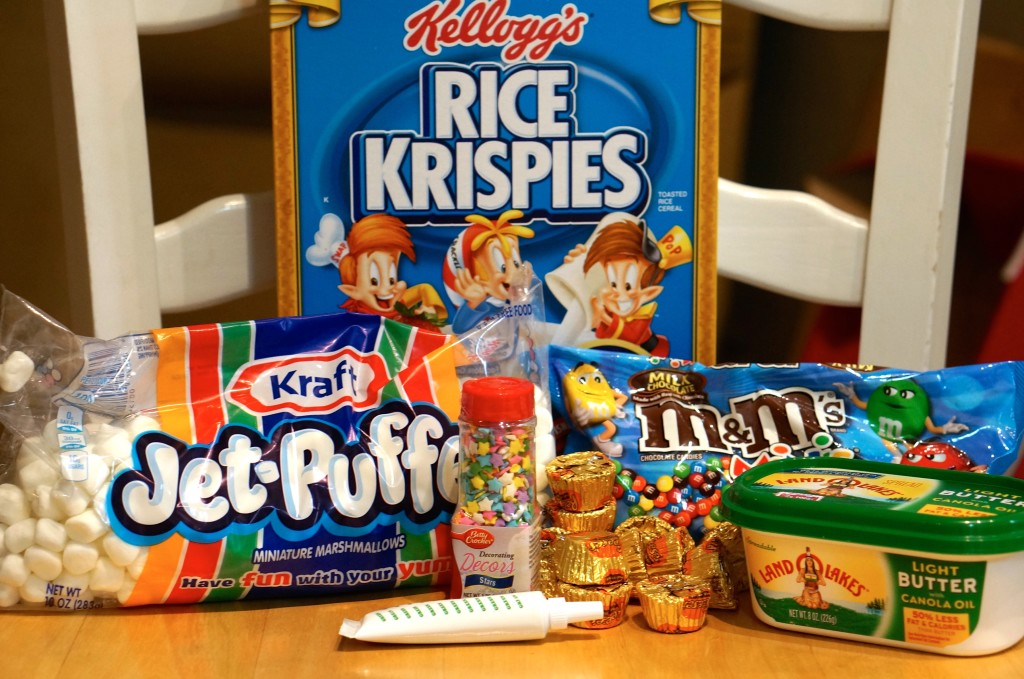 1) Melt 3 tbsps of butter in large pan, along with a package of marshmallows (10-14oz / about 4 cups).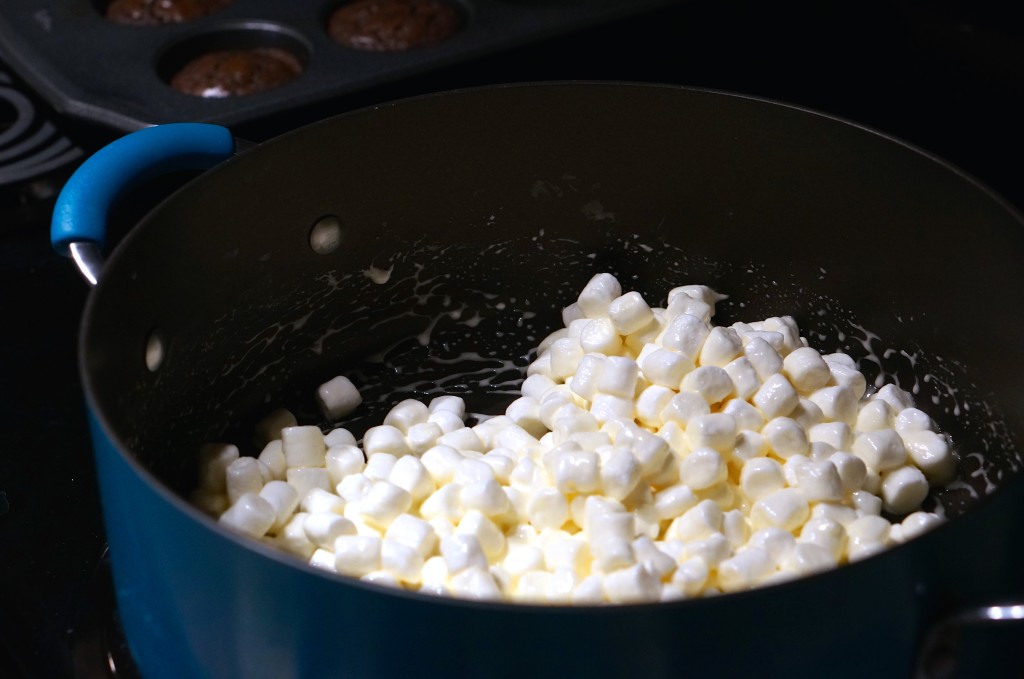 2) Add green food coloring until it is the desired color. (It will lighten when you add the rice crispies, so make sure that you make it a little darker than your target color).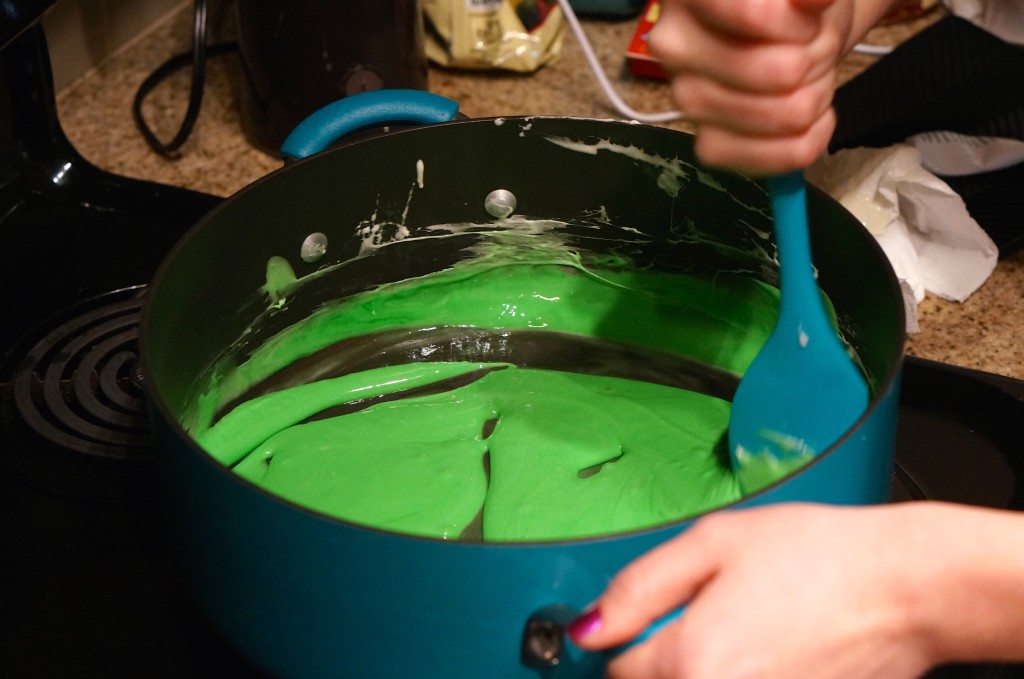 3) Add 6 cups Rice Krispie treats cereal.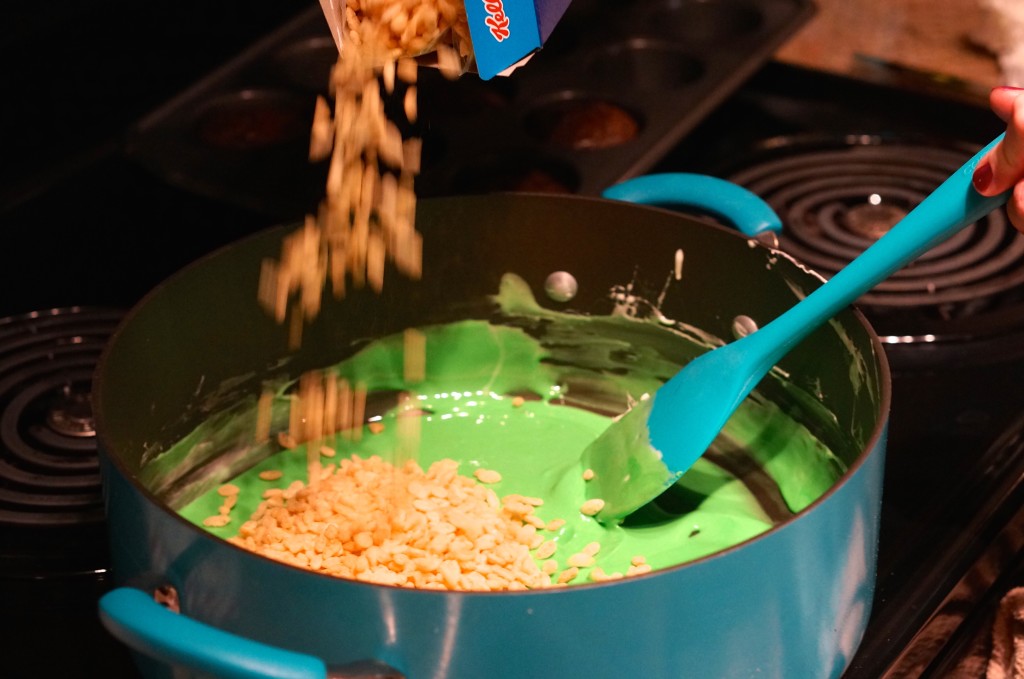 4) Put oil or butter on your hands (to prevent it from sticking), then grab chunks of rice crispys and form them into cute little trees.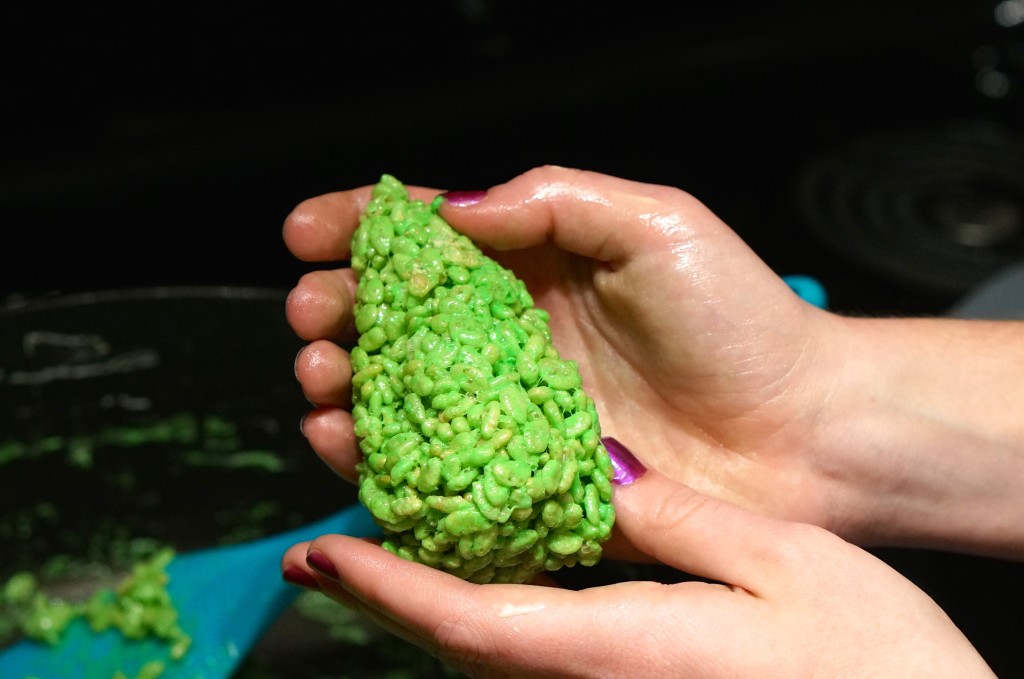 5) Press peanut butter cup into bottom of the tree.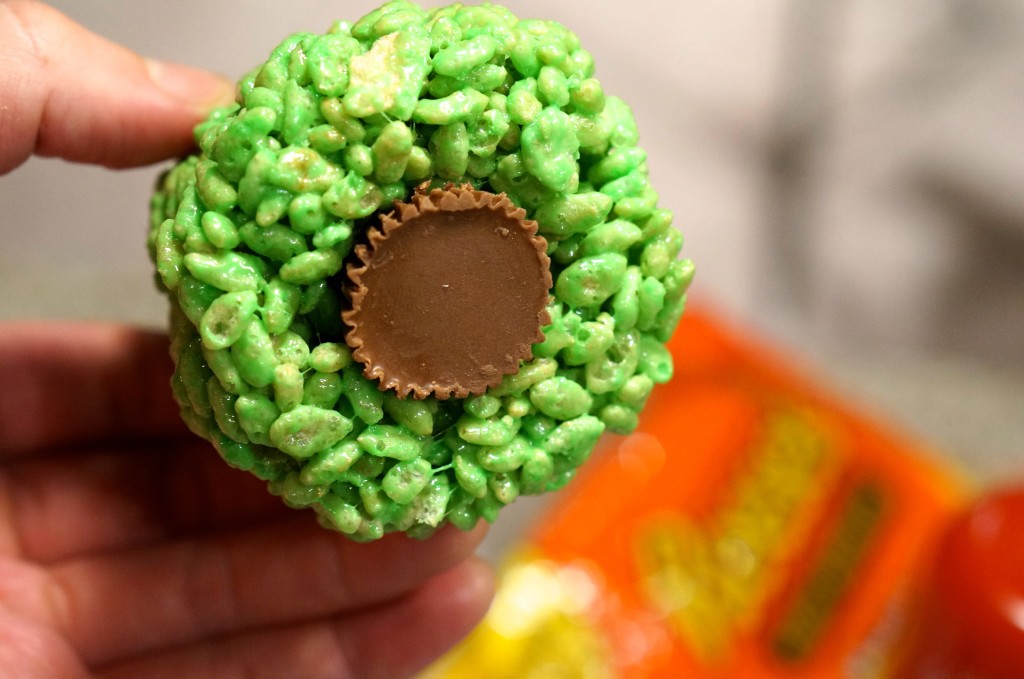 6) Set rice crispy trees on wax or parchment paper to set.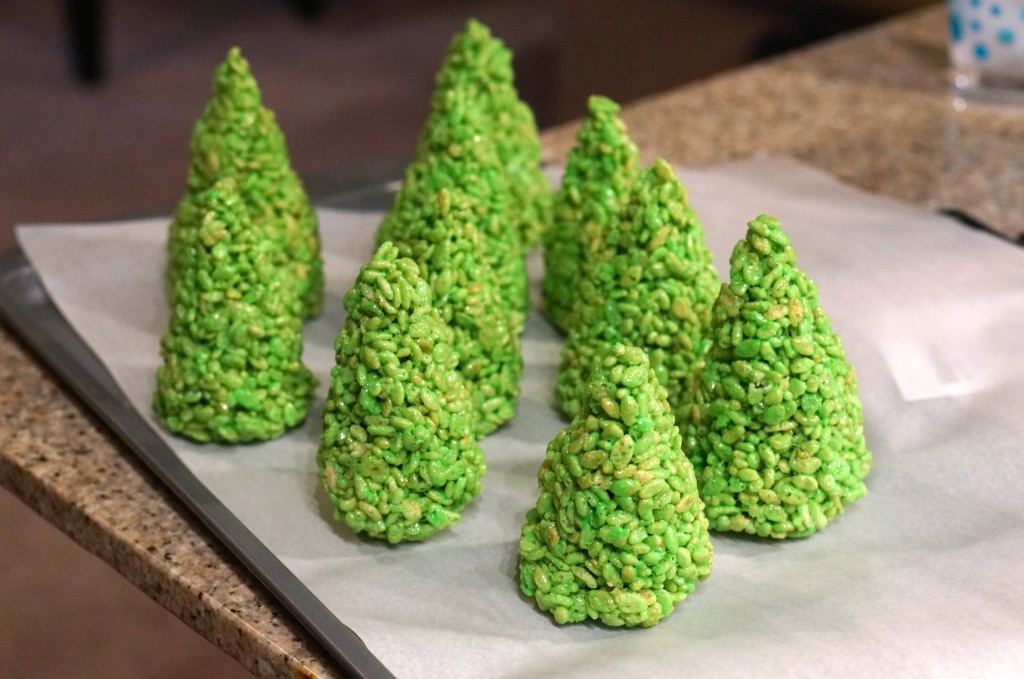 7) Decorate your trees with icing and sprinkles!