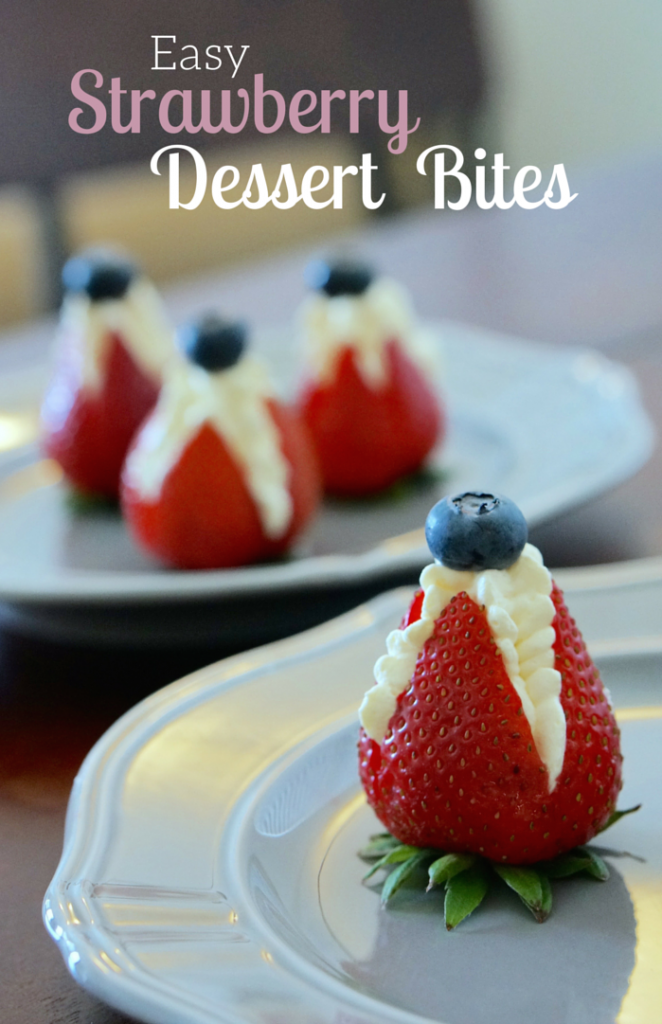 Fourth of July is only a couple weeks away so it's time for some patriotic shenanigans! In the past I have seen many Cream Cheese Stuffed Strawberry recipes on Pinterest, but this was the first one that I have ever seen that was red, white, and blue! The original pin (seen here), gives you the recipe for making your own cream-cheese filling  from scratch, but since I am all about making recipes easier, I thought why not use the yummy cool-whip cream cheese frosting that I love (and most importantly is ready to eat).
Click here to see the full step-by-step video: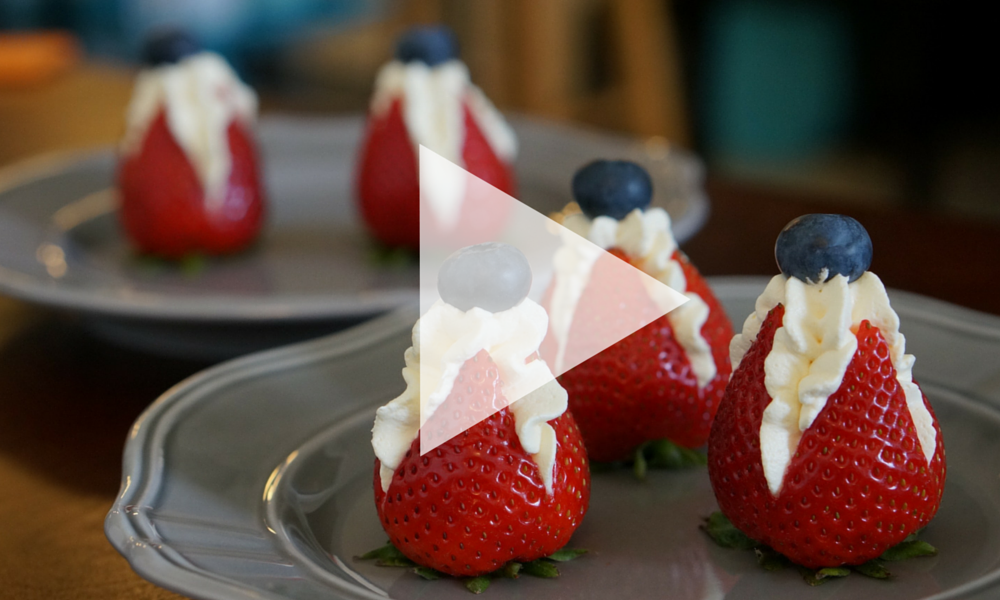 Patriotic Strawberry Cheesecake bite ingredients:
Fresh Strawberries
Fresh Blueberries
Cool-Whip Cream Cheese Frosting (if you want to make your own filling click follow the recipe in the original pin)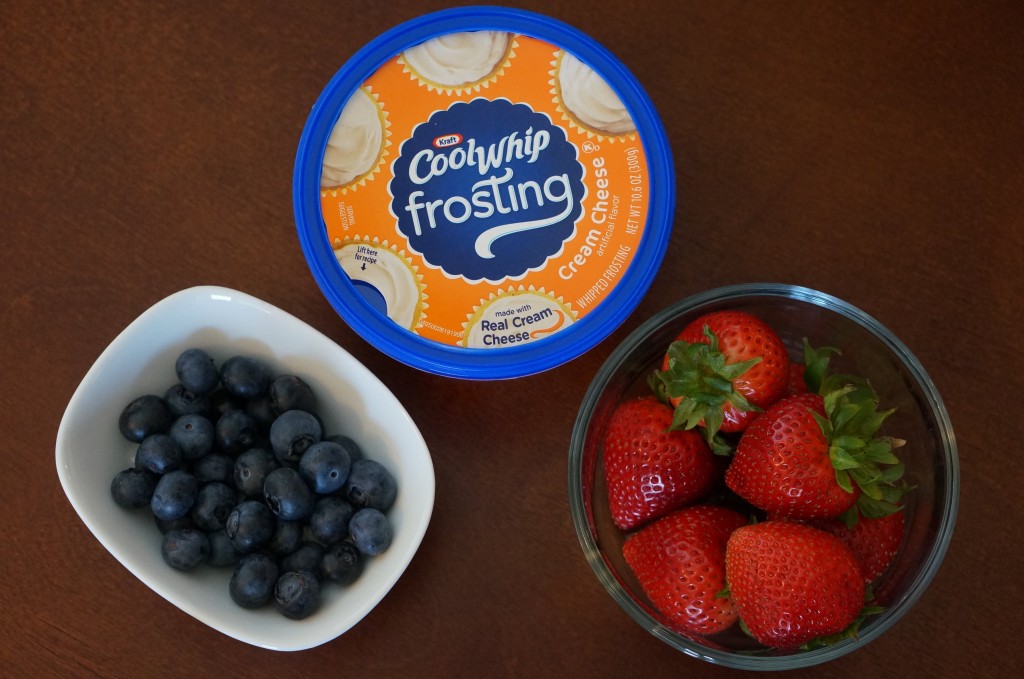 1) Place strawberry upside-down, make two cuts (perpendicular to one another) on the strawberry. Be careful not to cut all the way through the strawberry.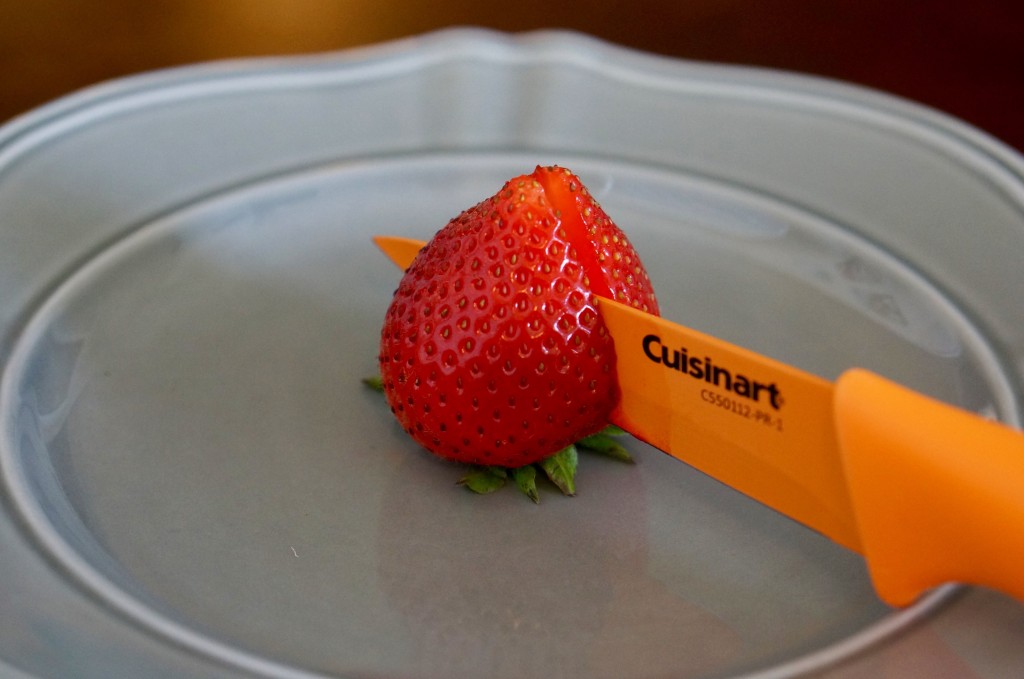 2) Use piping bag or ziplock bag, to pipe the cool-whip frosting into the strawberry.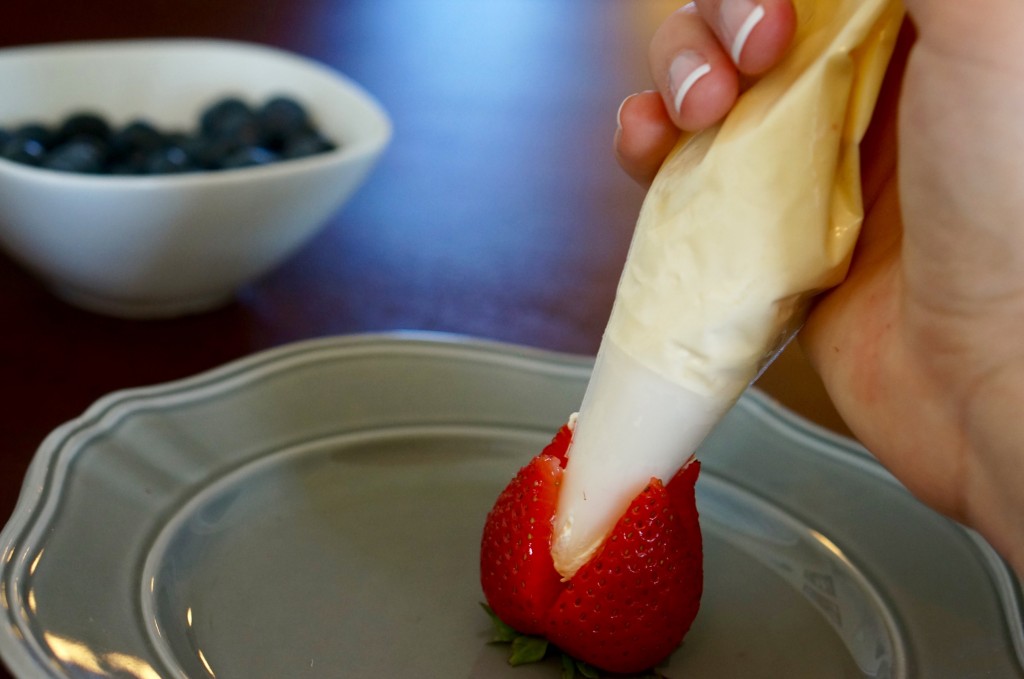 3) Add a blueberry on top and you are done!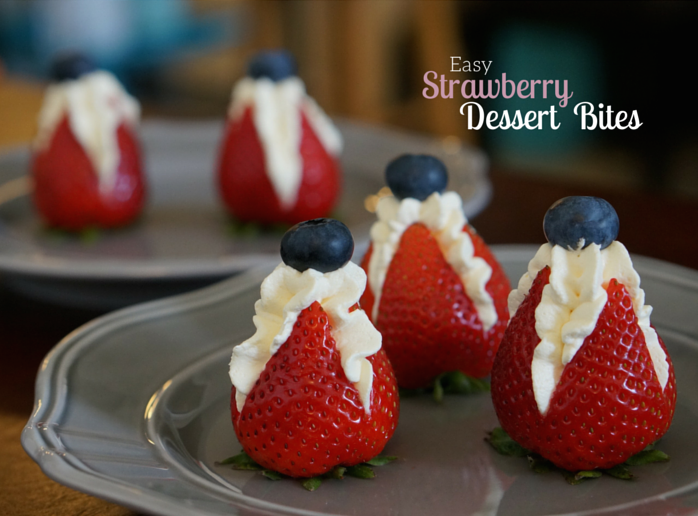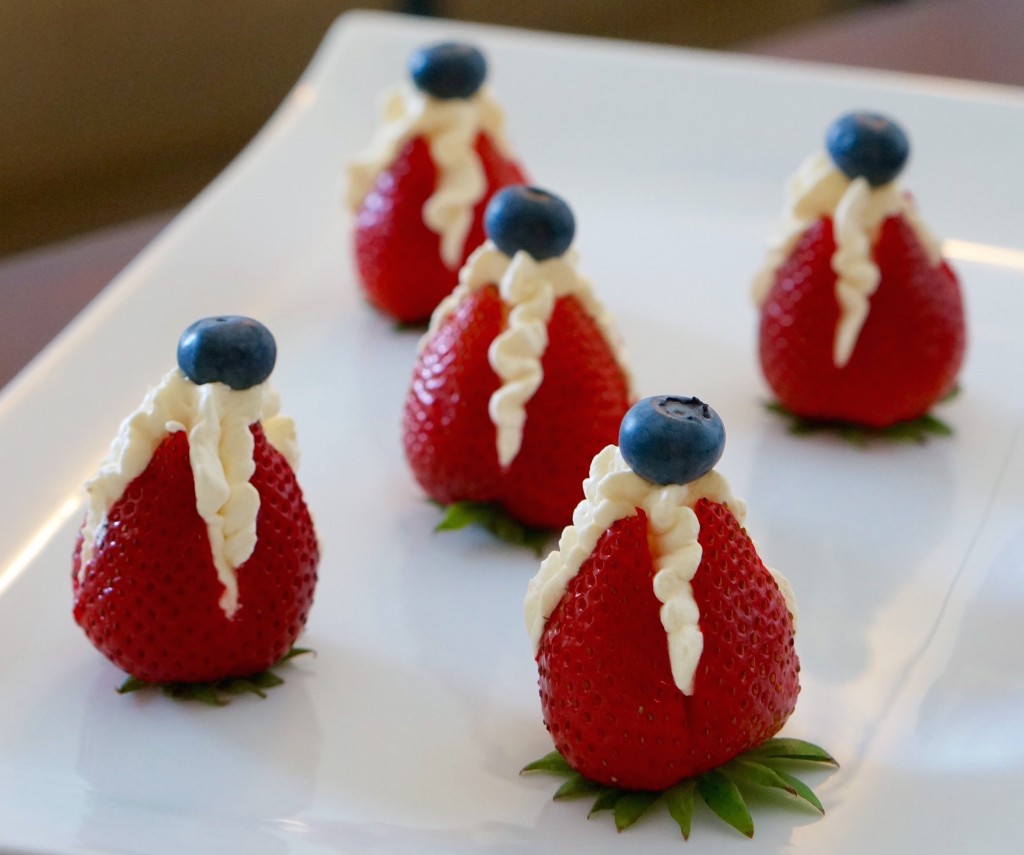 Definitely one of the easiest shenanigans ever, and makes you look like a pro! These would be adorable as a snack or appetizer for any occasion, and the fact that they are red, white, and blue makes them even more perfect for the 4th of July!