Now that fall is in full swing and the holidays are quickly approaching, there seems to be an influx of house guests and gathering this time of year. While combing Pinterest for some quick and easy appetizer recipes for recent party, I came across these adorable spinach dip bread bowl bites! They seemed perfect for the occasion because they were cute, easy to transport, and who doesn't like spinach dip?!
Spinach Dip Bites' Ingredients (adapted the recipe from EmilyBites):
1 (11 oz) can Crusty French Bread refrigerated dough
1 T extra virgin olive oil
2 c baby spinach, chopped
1 garlic clove, minced
3 oz cream cheese
½ c light sour cream
2 T shredded Parmesan cheese
1/8 t garlic salt
1/8 t salt
1/8 t black pepper
1/3 c shredded Mozzarella cheese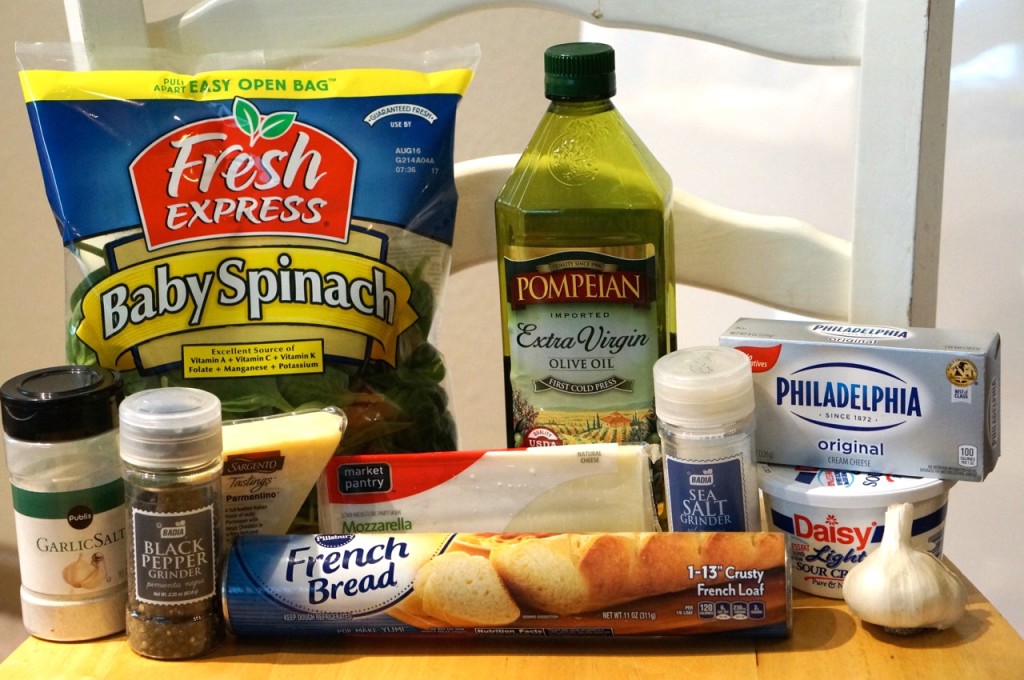 1) Preheat oven to 350 degrees F. Open your Pillsbury French Bread and cut it into disks, (these will become your bread bowls).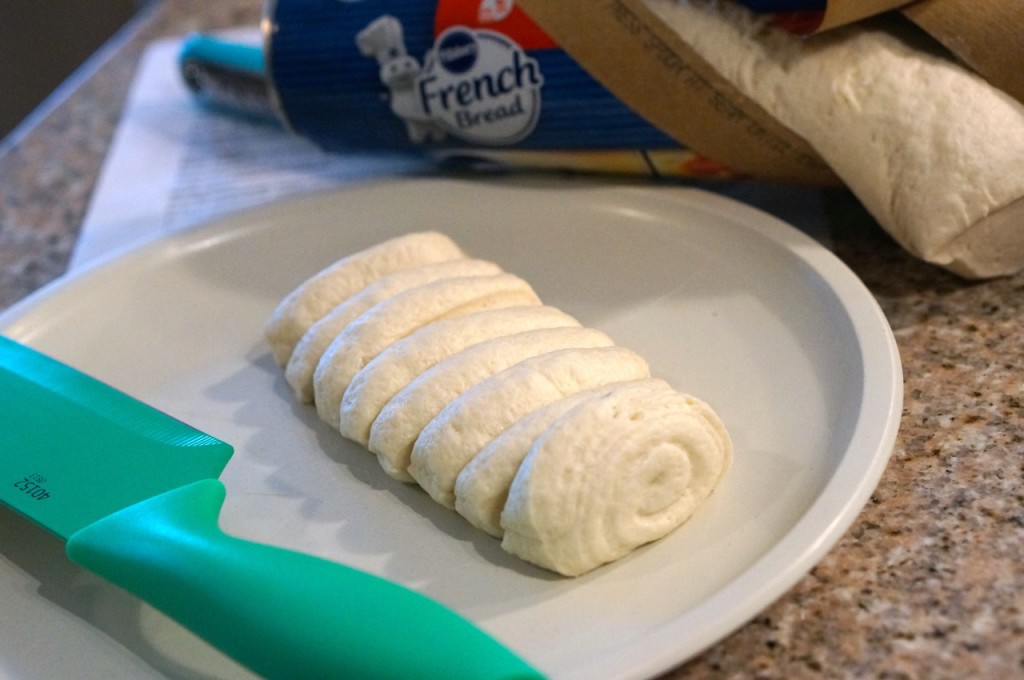 2) Spray muffin pan lightly with non stick cooking spray. Then press the disks of dough into the bottoms and sides of your muffin tin. You can use a regular muffin pan or a mini muffin pan. We made half big and half mini sized, all you have to do is adjust the amount of dough in the bottom. The mini muffin pan uses about 1/3 as much dough as a large pan.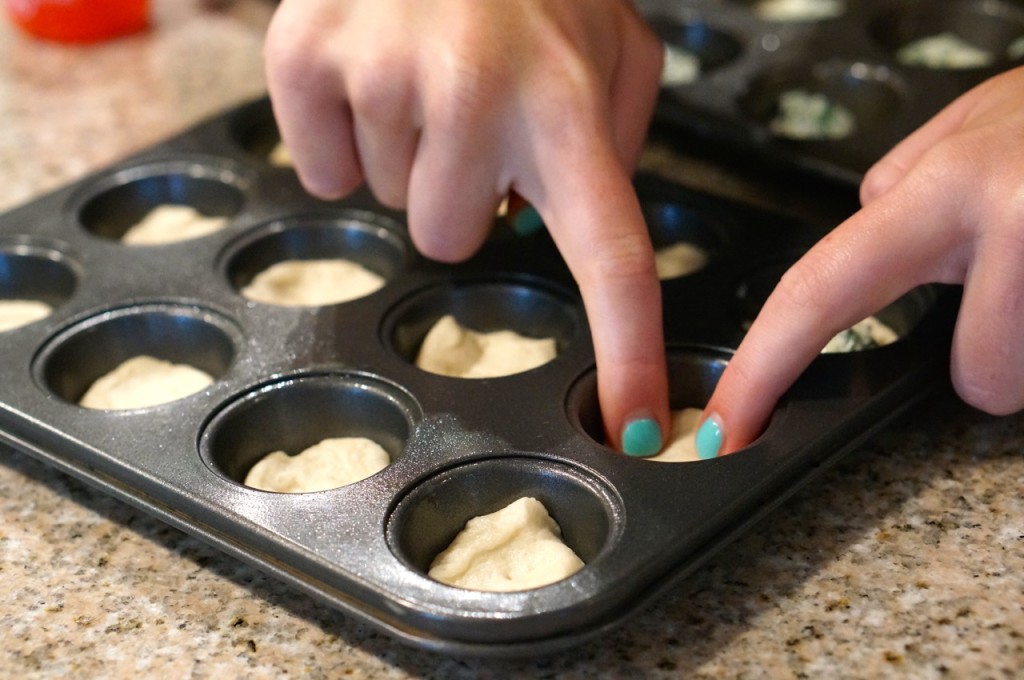 3) Mix cream cheese, sour cream, garlic salt, salt, black pepper, and mozzarella cheese in medium bowl.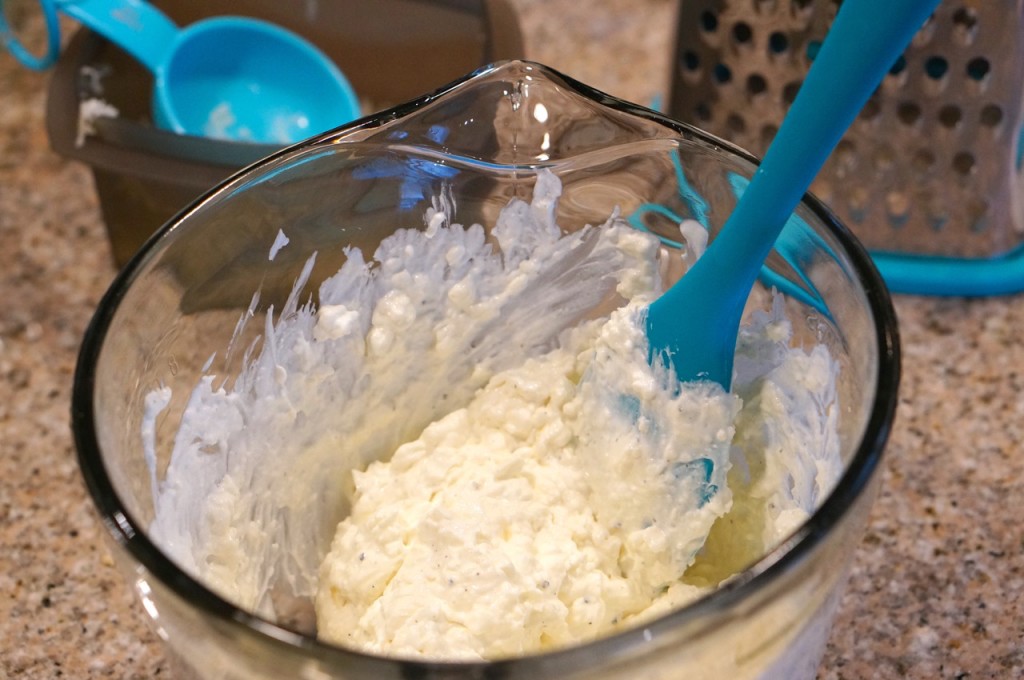 4) Cut up 2 cups of baby spinach.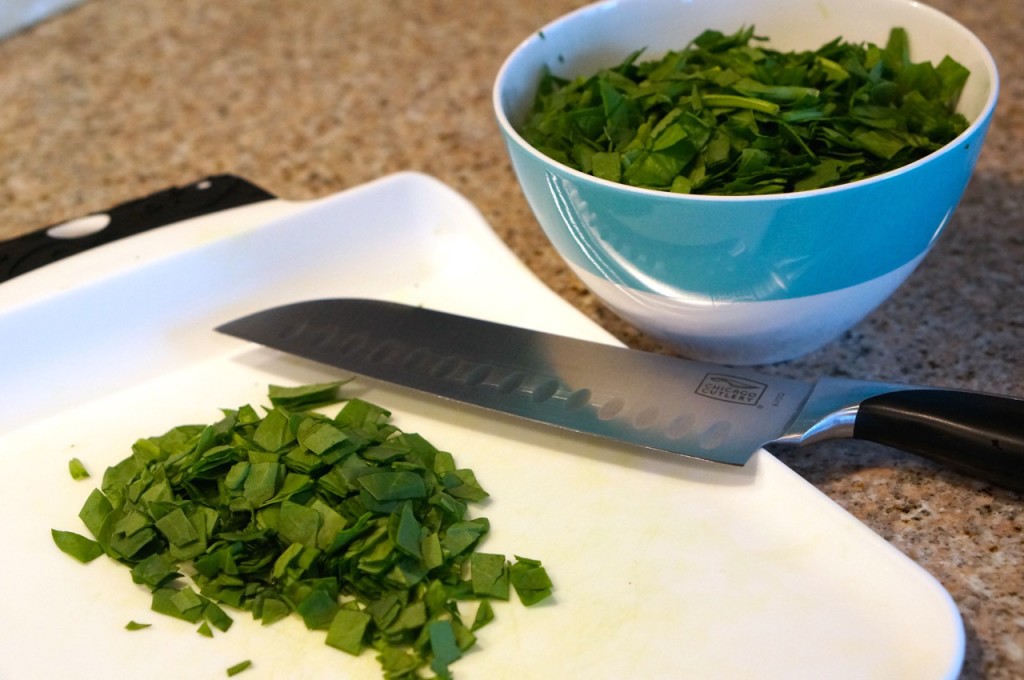 5) Bring oil to medium heat in skillet then add chopped spinach and cook for about 3 minutes.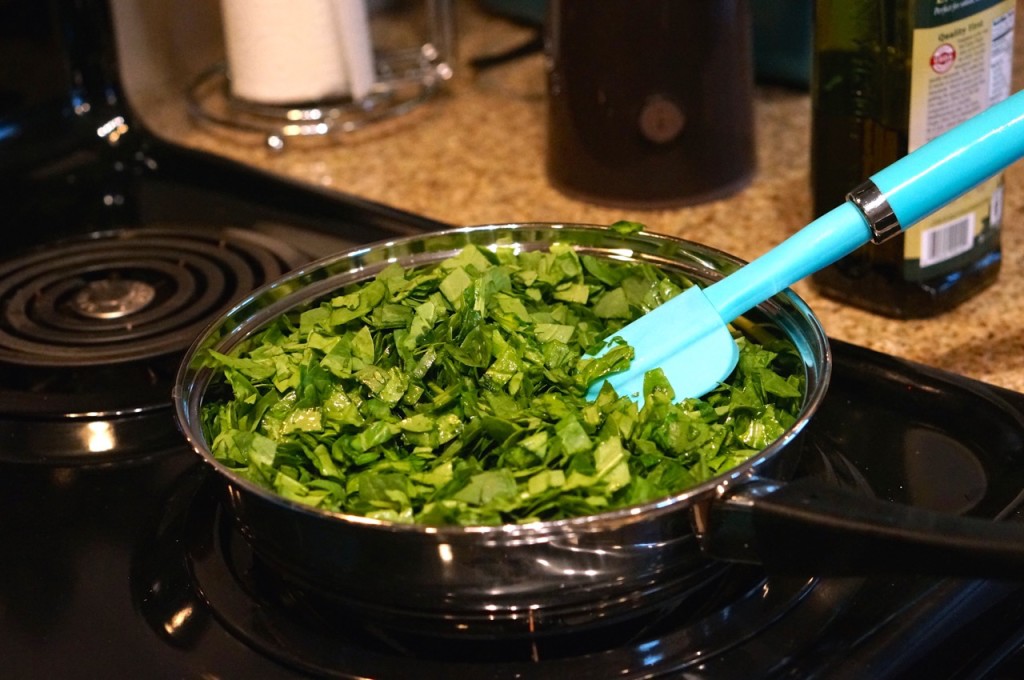 6) Add minced garlic and cook for another couple minutes.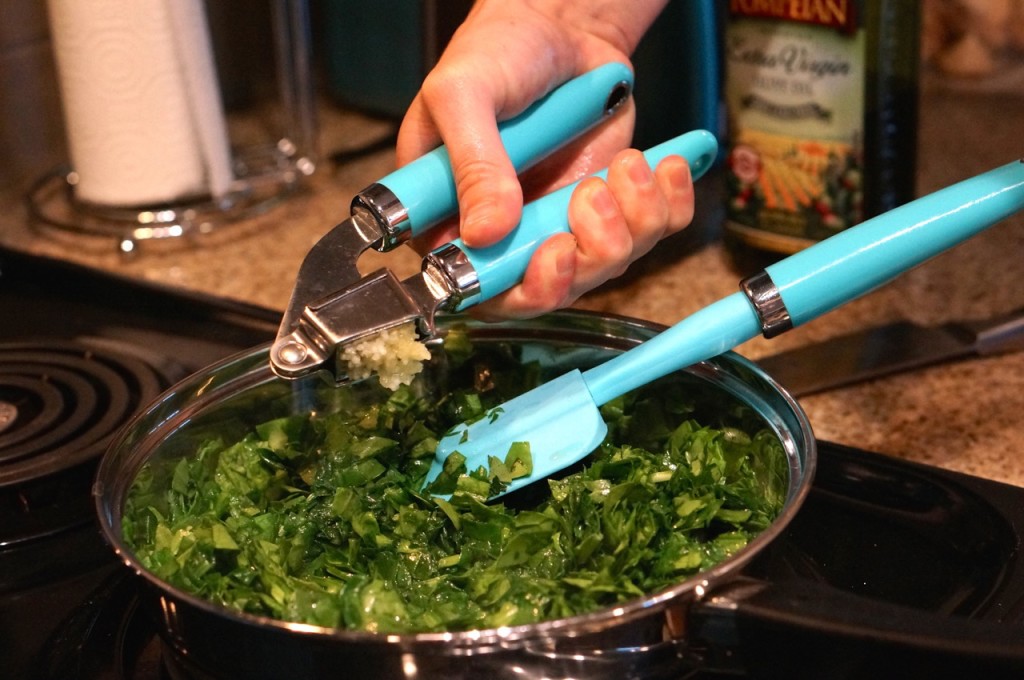 7) Combine spinach and creme cheese mixture in bowl.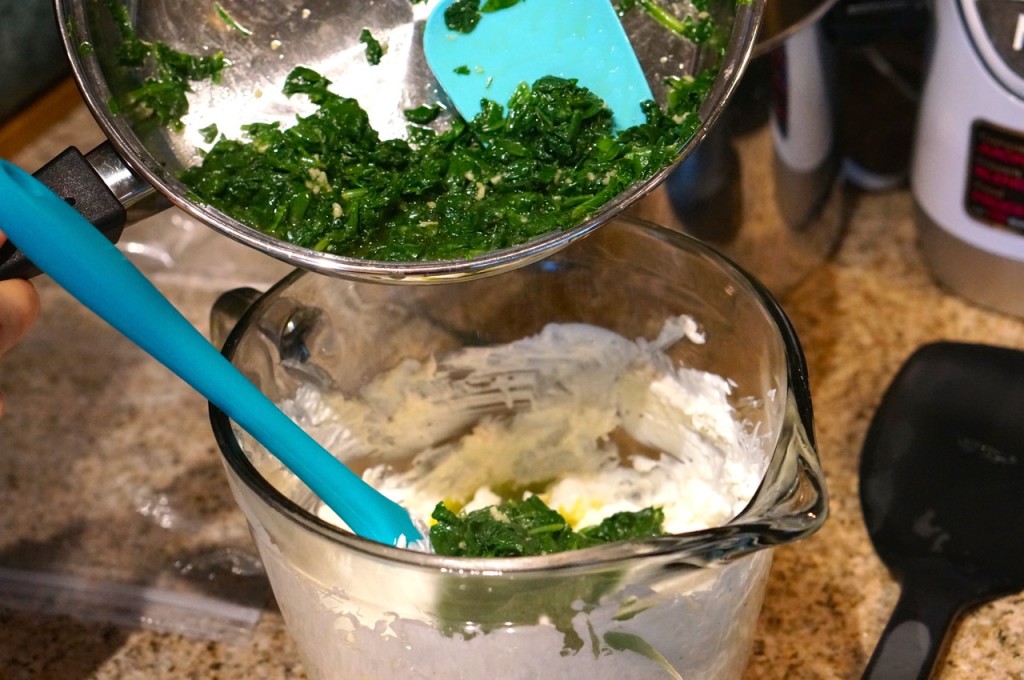 8) Spoon mixture into the dough that you placed in your pan. The first picture below shows a normal sized muffin pan and the second picture shows the mini muffin pan.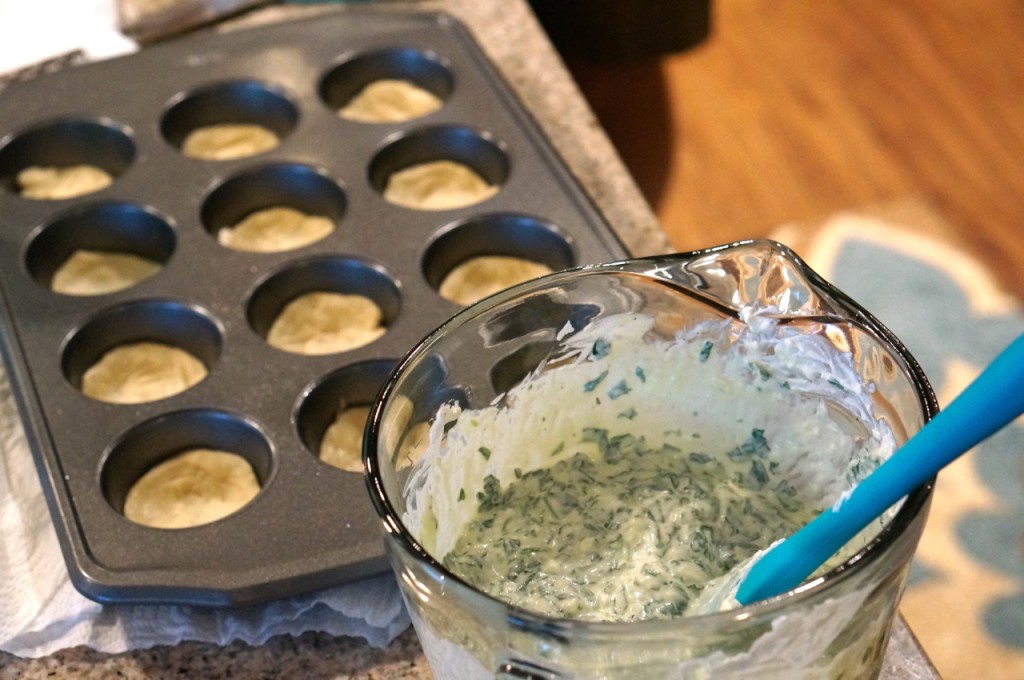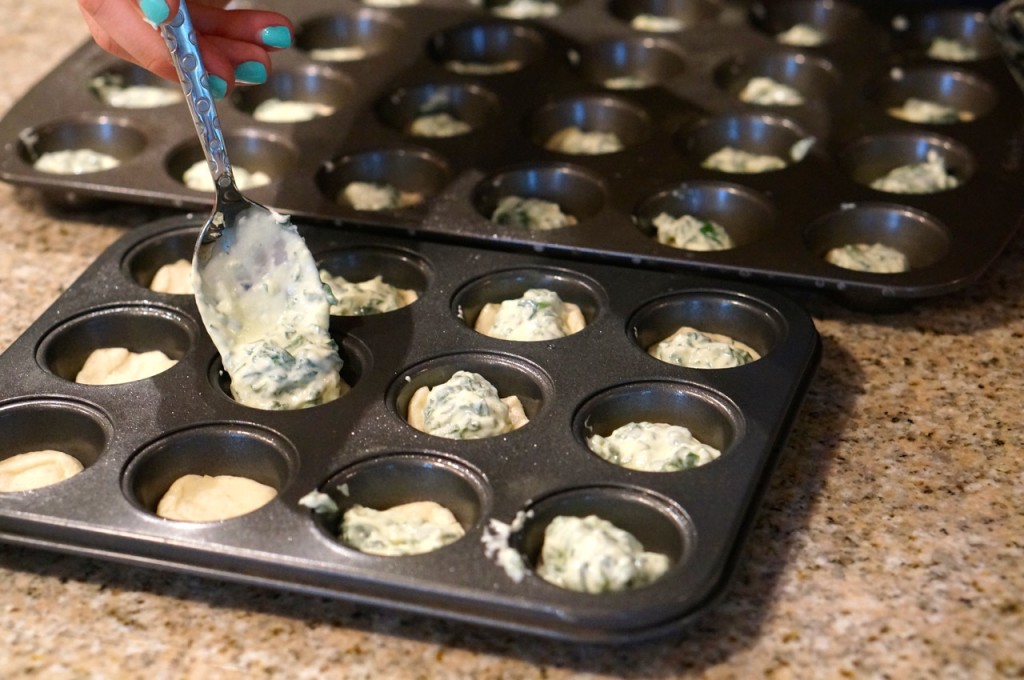 9) Sprinkle Parmesan cheese on top.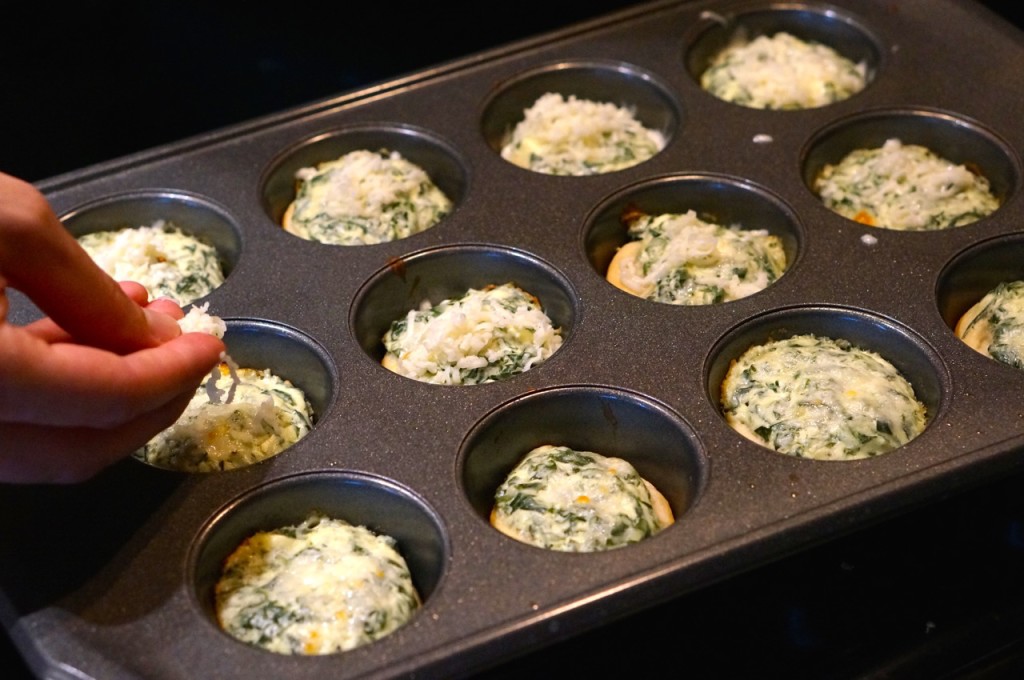 10) Bake for around 15 minutes for the large ones and about 10 for the mini ones. (I baked both for 8 then would check every 2 minutes until browned on top.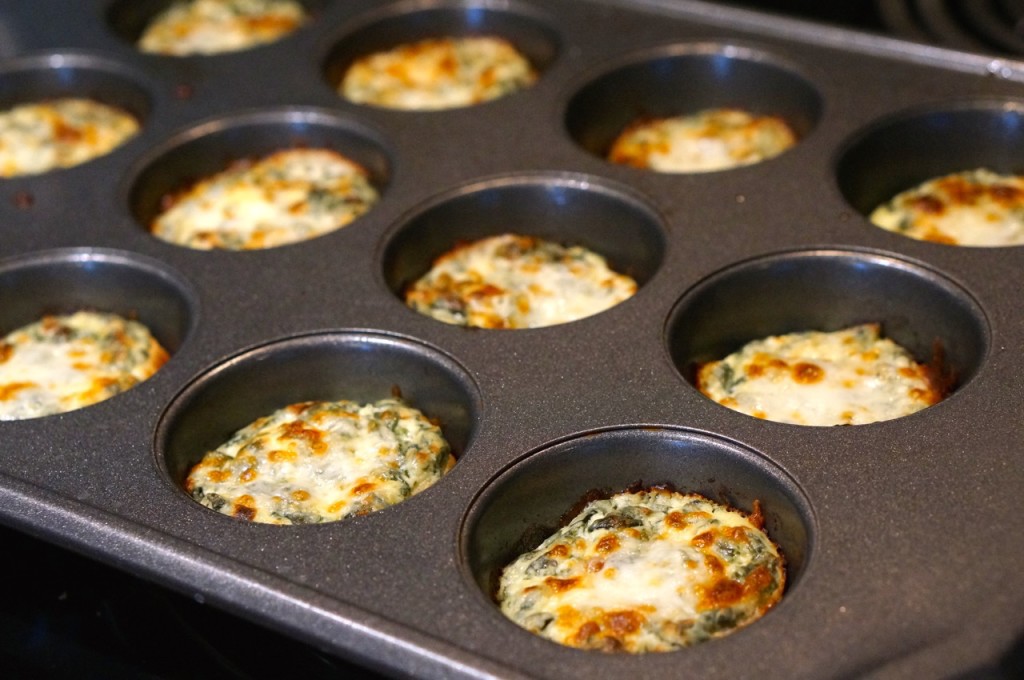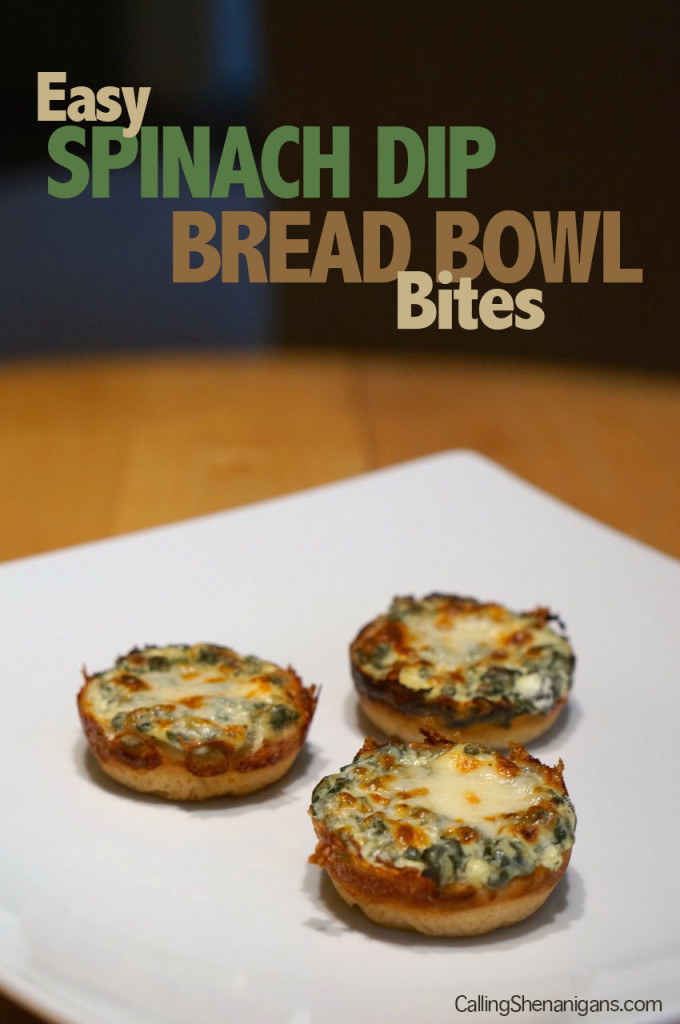 These spinach dip bites turned out perfect and were super easy to transport. My personal favorite were the mini spinach dip bites, made with the mini muffin pan because you could eat them in one bite.