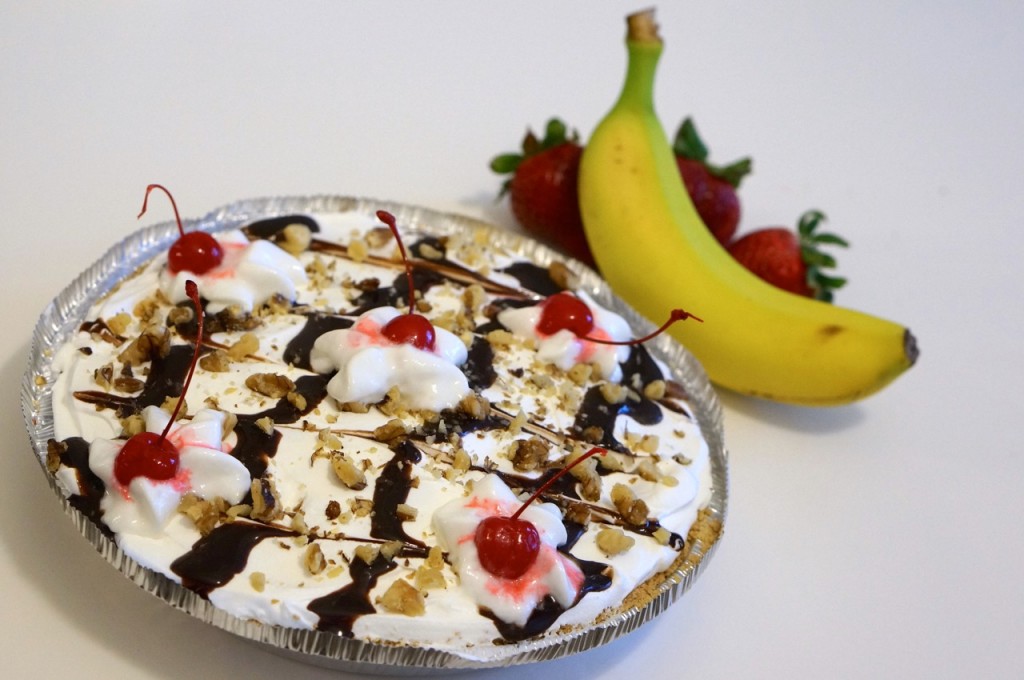 I was so excited this week because Pillsbury AND Cinnabon tweeted my Apple Pie with Cinnamon Bun Crust! This got me looking on Pinterest for more fun, out-of-the-box pie ideas. I came across a Banana Split Pie recipe, which I felt would be a little different and fun for summer parties! Instead of the classic vanilla, strawberry, and chocolate ice cream, this recipe uses cool whip, real strawberries, and chocolate syrup as replacement. So it still has all the flavors of your favorite banana split, but is easier to transport, and only took me about 15 minutes to make.
Here is a quick video showing you how to make this Banana Split Pie (if you don't have time for a video, scroll down for pictures).
Banana Split Pie Ingredients:
Pie Crust
2 Bananas
4 Strawberries
Banana Cream Pudding
Milk (to make pudding)
Vanilla Wafers
Chocolate Syrup
1 Small Container of Cool whip
Crushed Walnuts (for toping)
Cherries (for toping)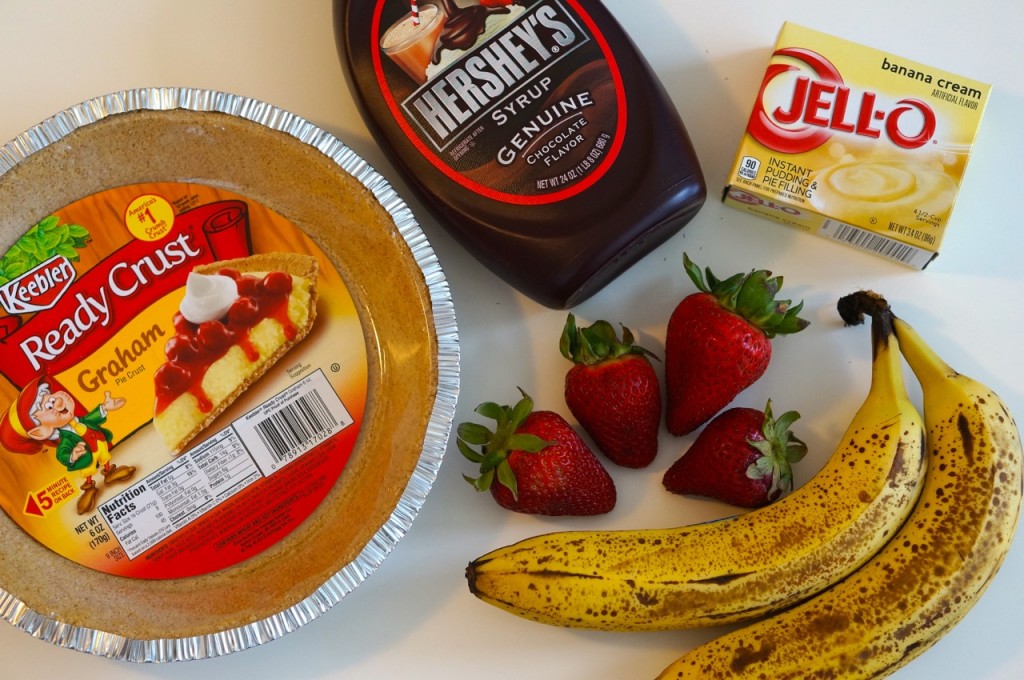 1) Mix your banana cream pudding according to box.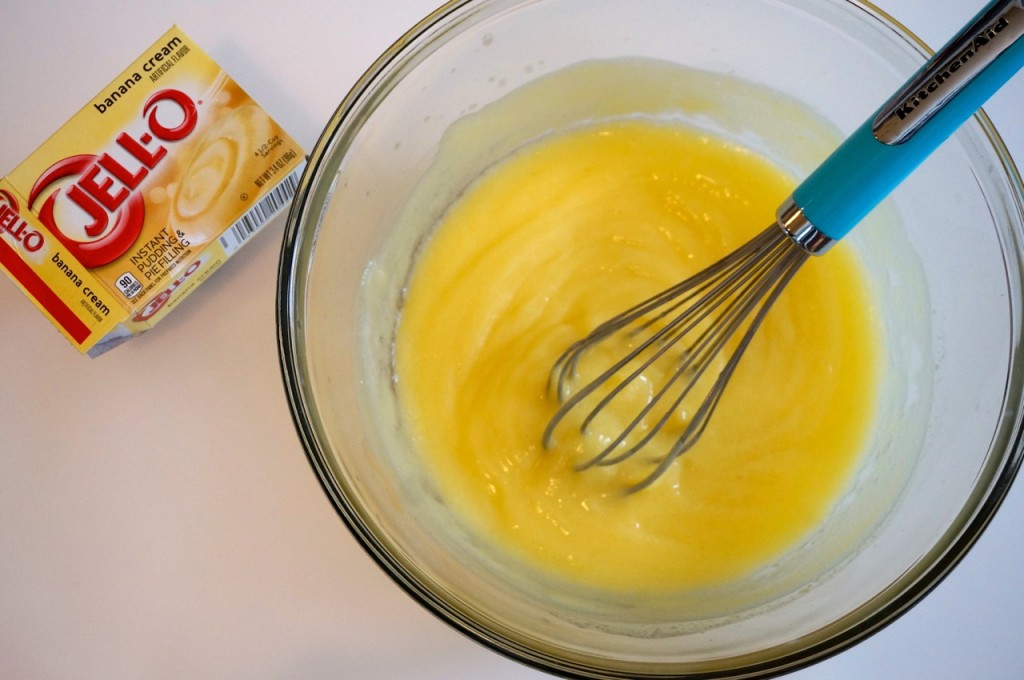 2) Add a layer of sliced bananas to the bottom of the pie crust.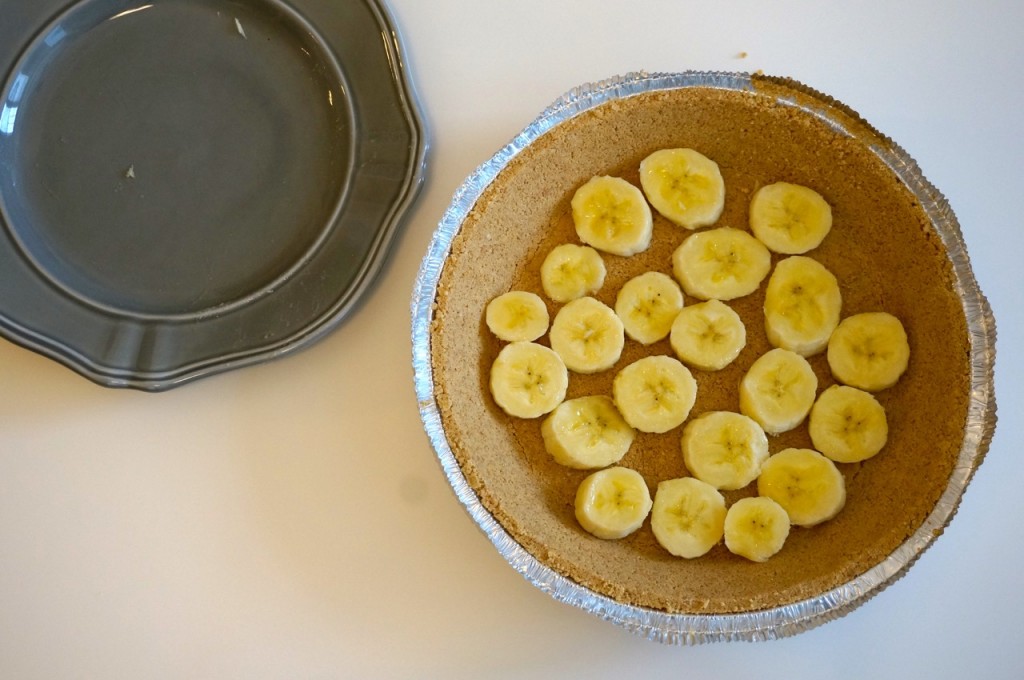 3) Cover sliced bananas with pudding.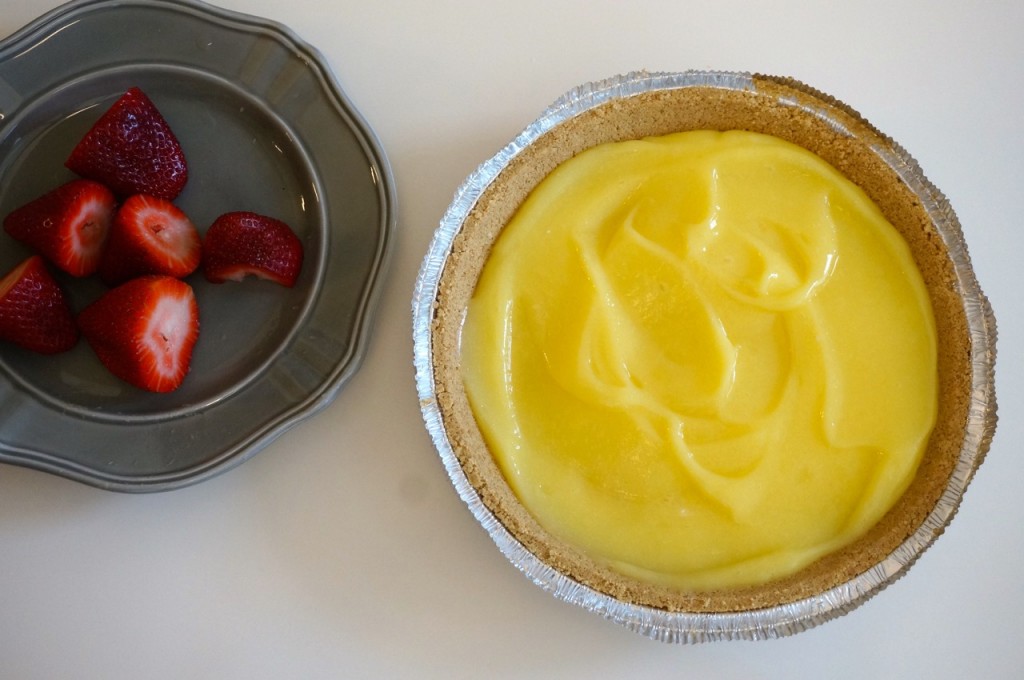 4) Add layer of sliced strawberries. (I used this clever KitchenAid Slicer Thing
thing).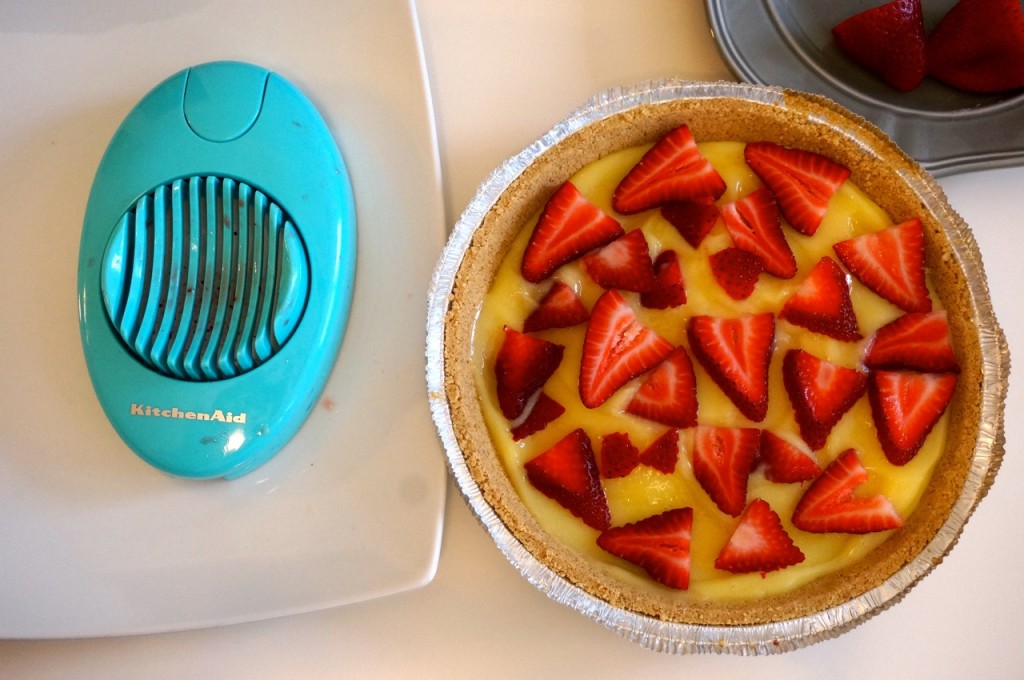 5) Add layer of crushed vanilla wafers (I used the mini ones because I think they are cute, but it doesn't matter if they are mini).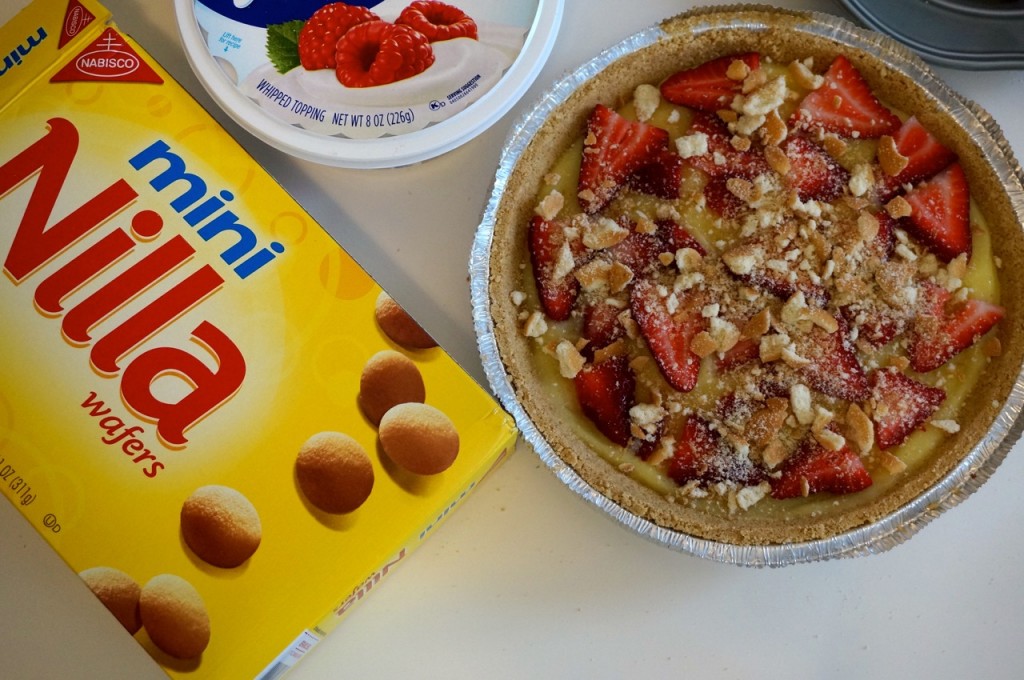 6) Add layer of cool whip.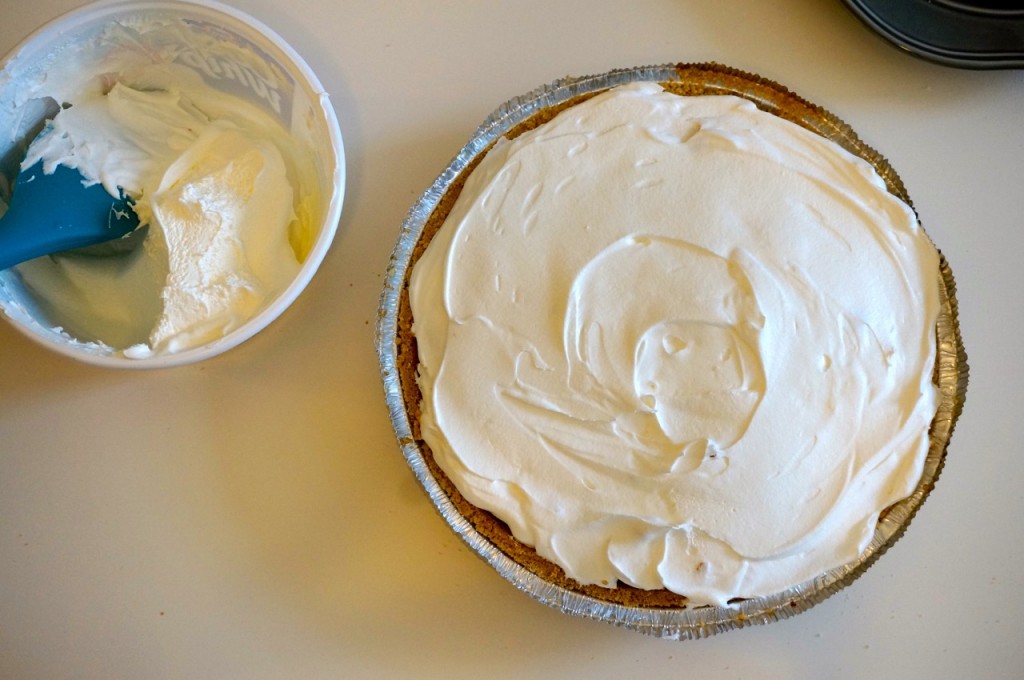 7) Top with chocolate (watch the video above if you want to make this design). Then sprinkle crushed walnuts.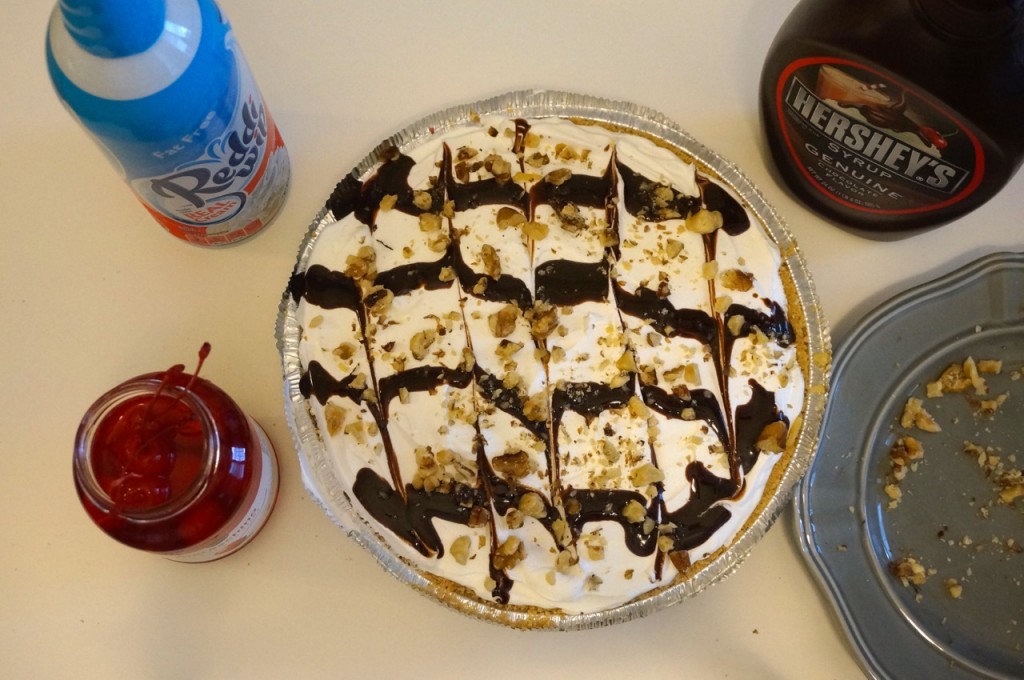 8) I then added a little more whipped cream, and finished the pie with cherries on top :).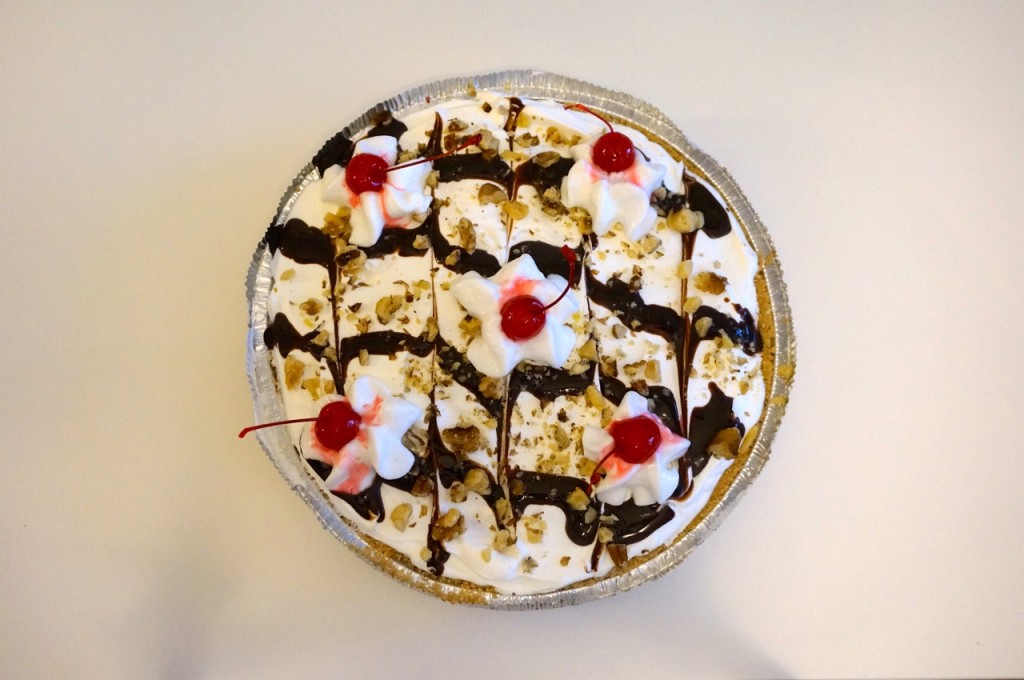 This pie was delicious and so easy! If you have all of your ingredients ready, it only takes about 15 minutes.