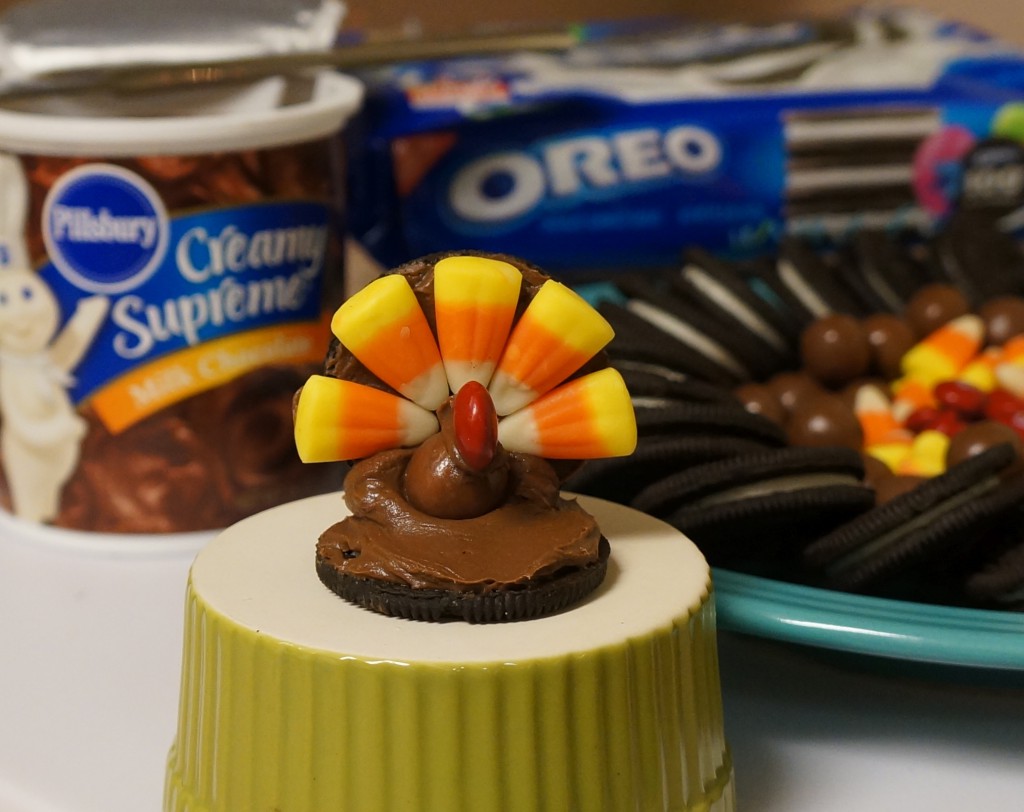 In third grade I made these adorable turkeys as a class craft, and my family has made them every Thanksgiving since. These little guys are sure to steal the show at your next family gathering. At 20 I still love making them as much as I did in third grade, proving that it is perfect craft for all ages. All you need is a few ingredients:
1 package of oreos
1 package of candy corn
1 package of malted milk balls
1 container of chocolate icing
1 package of m and m's OR redhots (redhots work best because they are smaller and you get more in a package)
1) Split the oreo.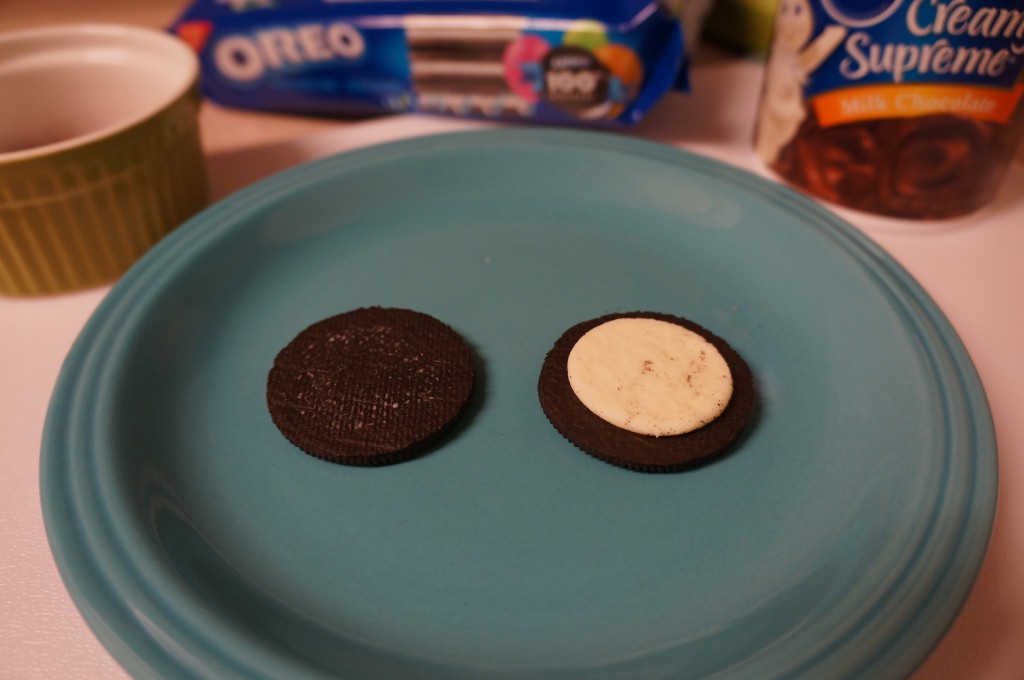 2) Spread a thin layer of chocolate icing on the side of the oreo without icing, and a slightly thicker layer on the icing side. Then add a glob of icing on that same side.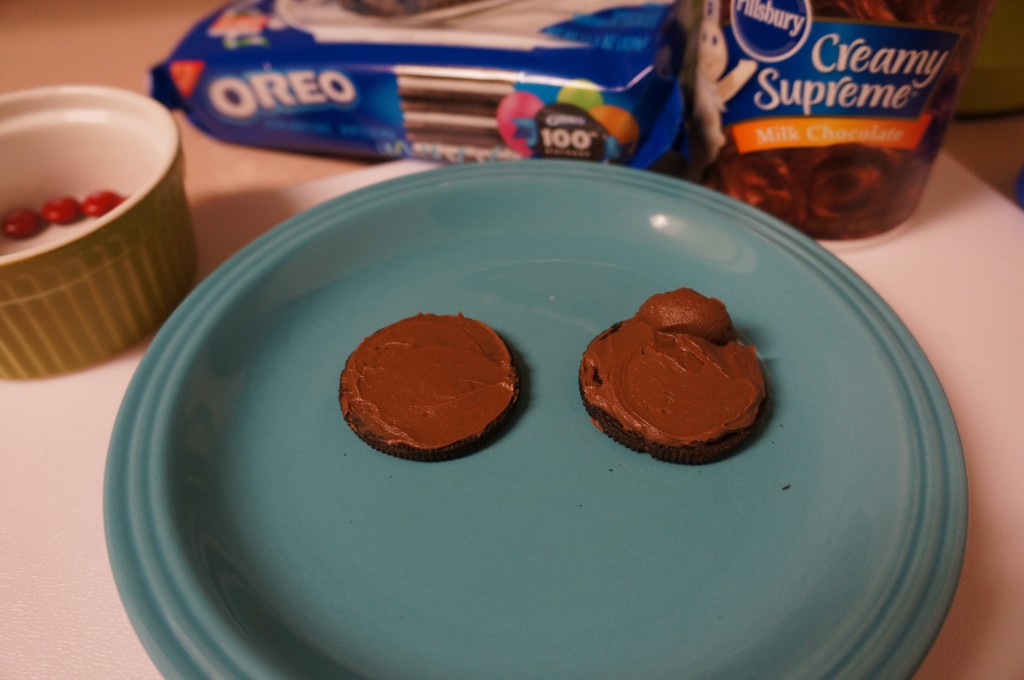 3) Put 5 candy corn on side with the thin layer of icing. These are the feathers of your turkey.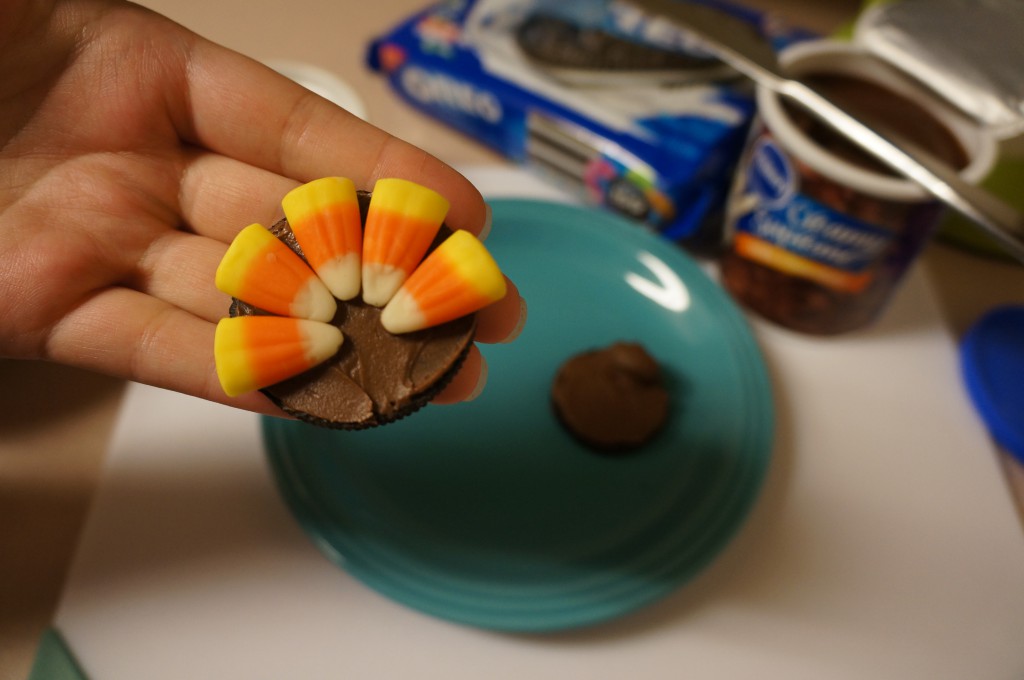 4) Stick the candy corn covered cookie into the glob of icing on the other cookie, while using a malted milk ball to hold it up straight.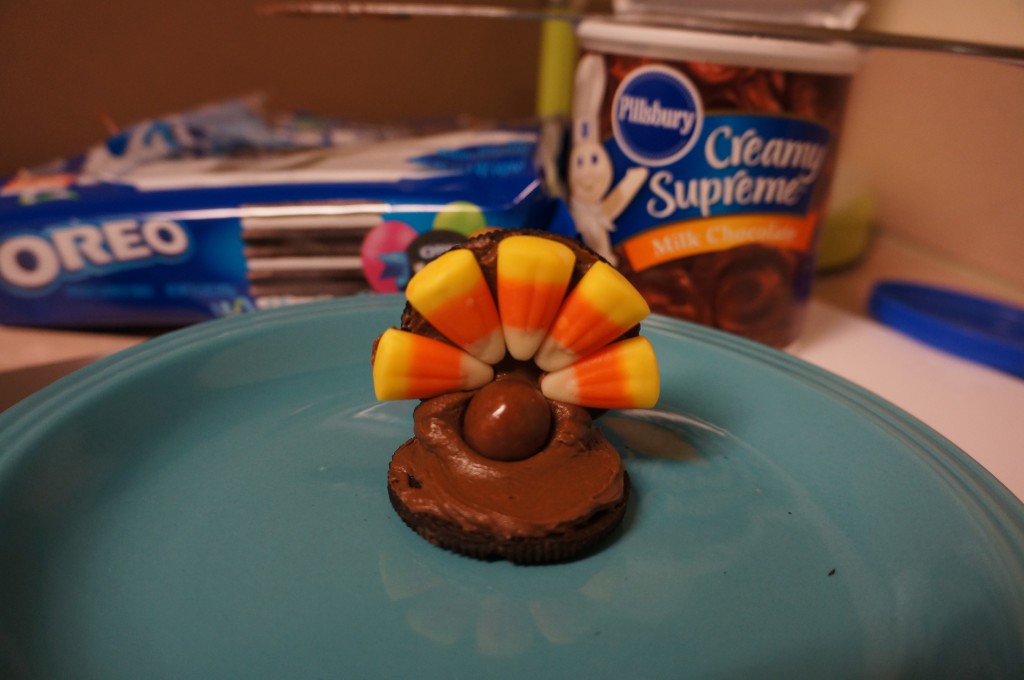 5) Dip your red M&M or redhot into the icing (make sure to put enough icing that it will stick to the malted milk ball).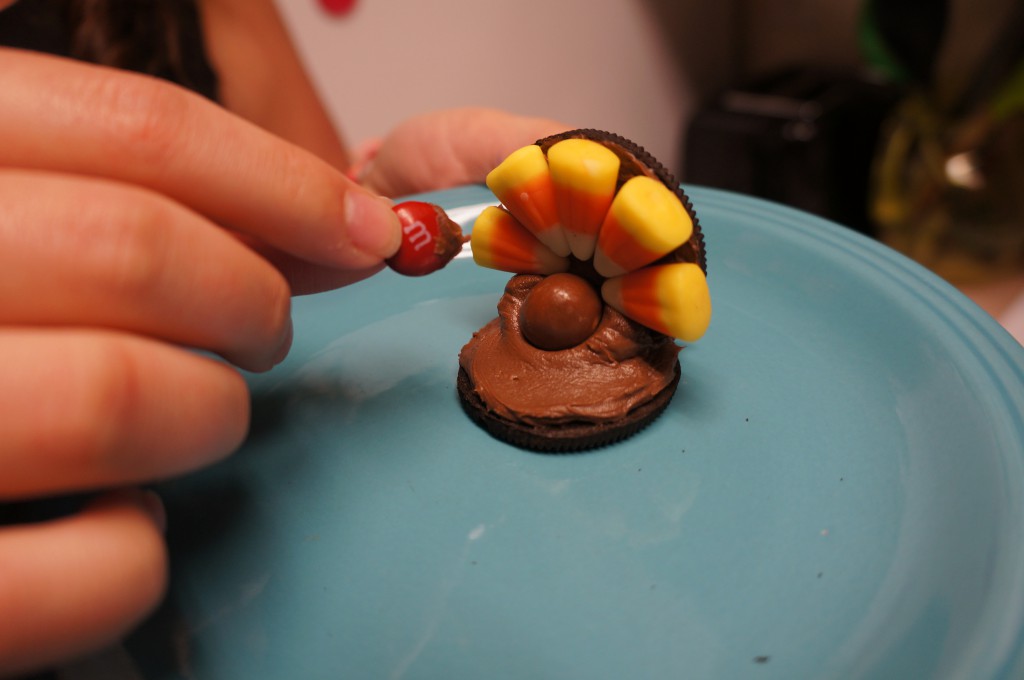 Now your turkey is completed! I have see a few variations of the oreo turkey on Pinterest, but this is the version that I prefer and know works great. Most of the others are a little more difficult to make, but I can tell you from experience, that if my family can do it, anyone can! (also I think this is the cutest version)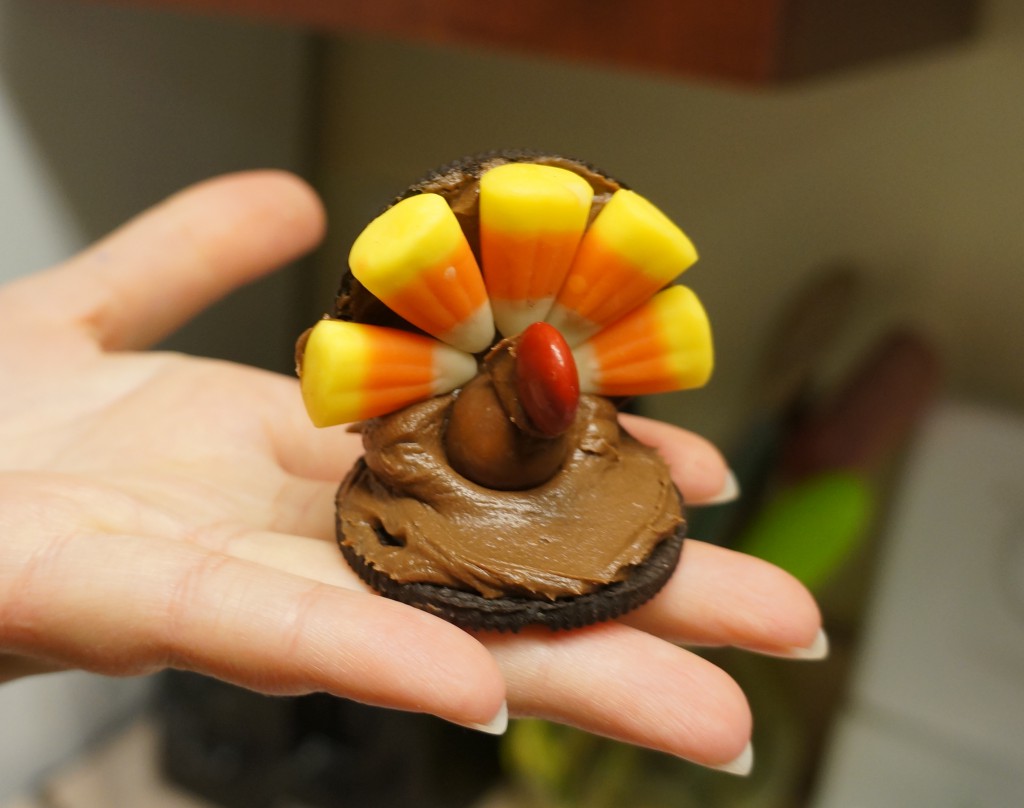 This is a great project to do on Thanksgiving with the whole family. Every year my family gives a few to each of the neighbors and it's always a hit!