I wanted to see if I could make my own candles and I love the smell of coffee, so logically I started searching for how to make DIY Coffee Scented Candles. Quickly I realized that candle making is not a very easy task and requires a lot of steps. Although I love a complicated project now and then, melting wax and finding wicks was not on my agenda for the day.
So after searching around Pinterest, I saw that some people fill their candle holders with coffee beans and then place the candle inside. I decided to try out this same concept, but instead of using a traditional candle holder, I thought that it would be cute to put the coffee beans in a coffee mug and they turned out adorable!
What you need:
Mugs (I used these adorable gold polka dot mugs that I made, Click here for the tutorial)
Your favorite coffee beans (I used Barnie's Santa's White Christmas Coffee, because I love the smell and the fact that the beans are white)
Tea light candles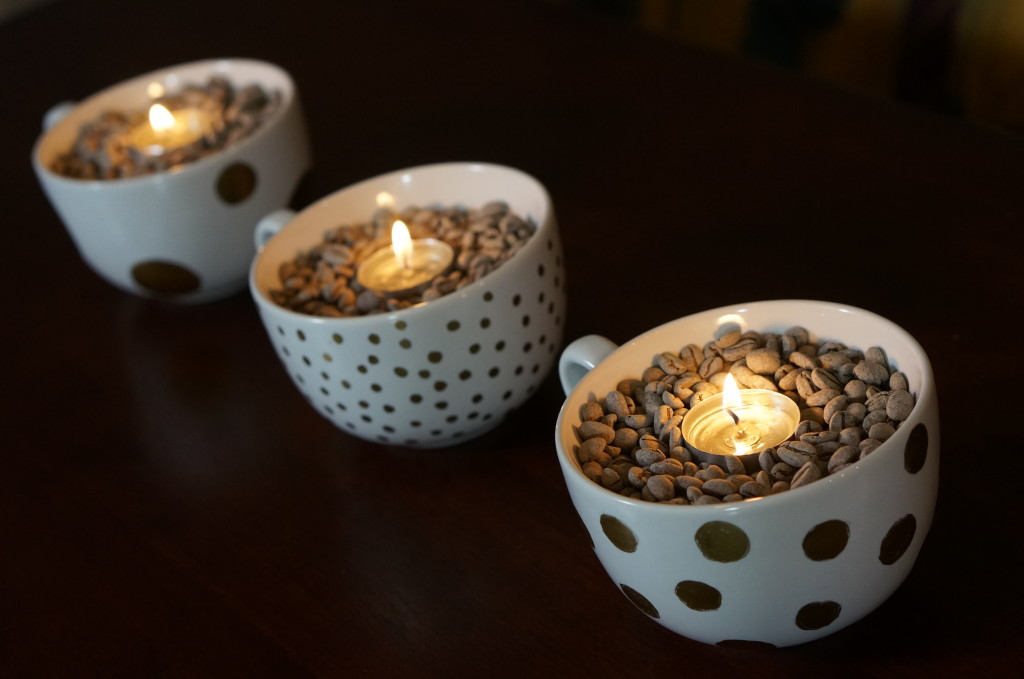 Directions:
Fill your mugs with your favorite coffee (If you are using especially deep mugs or are limited on coffee, fill the bottom with uncooked beans as a filler)
Place in your tea light
You're done!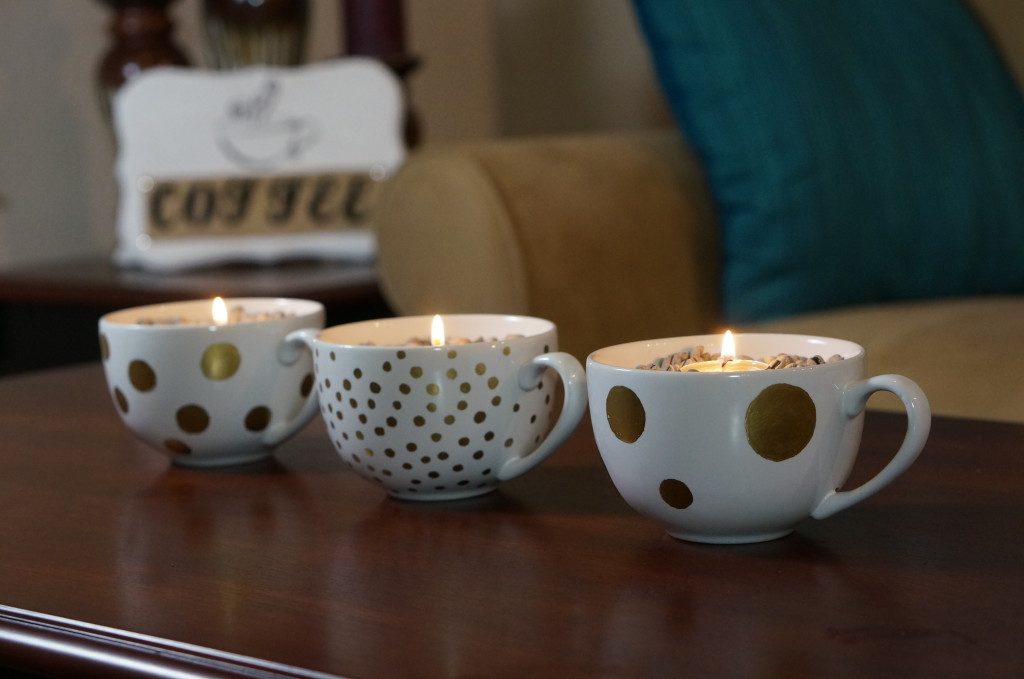 Even though it doesn't smell as much as an actual coffee scented candle, it still brings a soft coffee aroma into the room (especially as the candle heats up the beans), and they look adorable on the coffee table!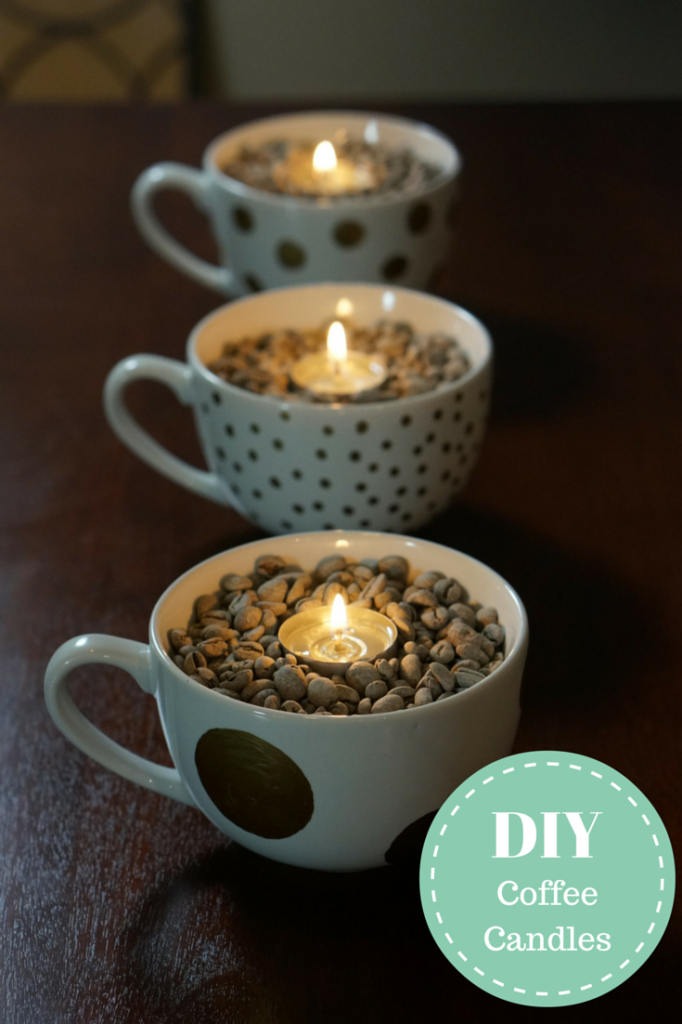 Comment below with your candle making tips and be sure to follow We're Calling Shenanigans on Facebook for more fun projects!