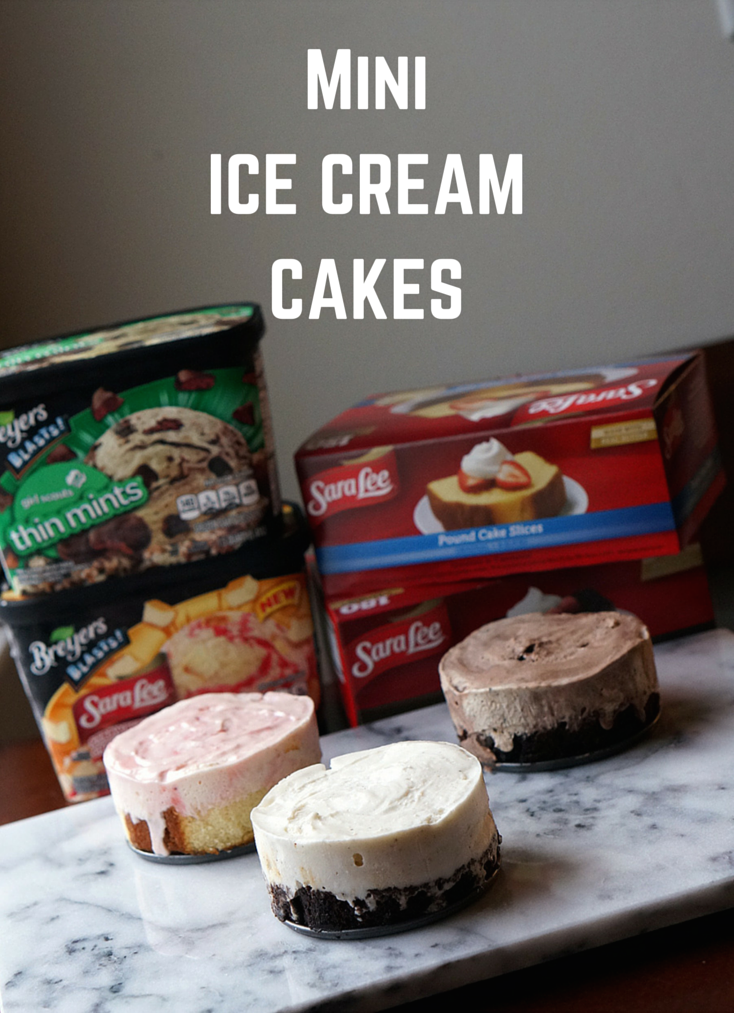 If your family is anything like mine, then you can spend 20 minutes in the ice cream aisle trying to find a flavor that everyone likes. Vanilla vs chocolate, mint vs strawberry… too many choices and opinions! So why can't we make a dessert that makes everyone happy? That's when I decided to start making these cute mini ice cream cakes that you can easily customize to fit any palette.
What you will need for your individual ice cream cakes:
Ice cream of your choice
Sara Lee® Original Pound Cake Slices
Mini Springform Pan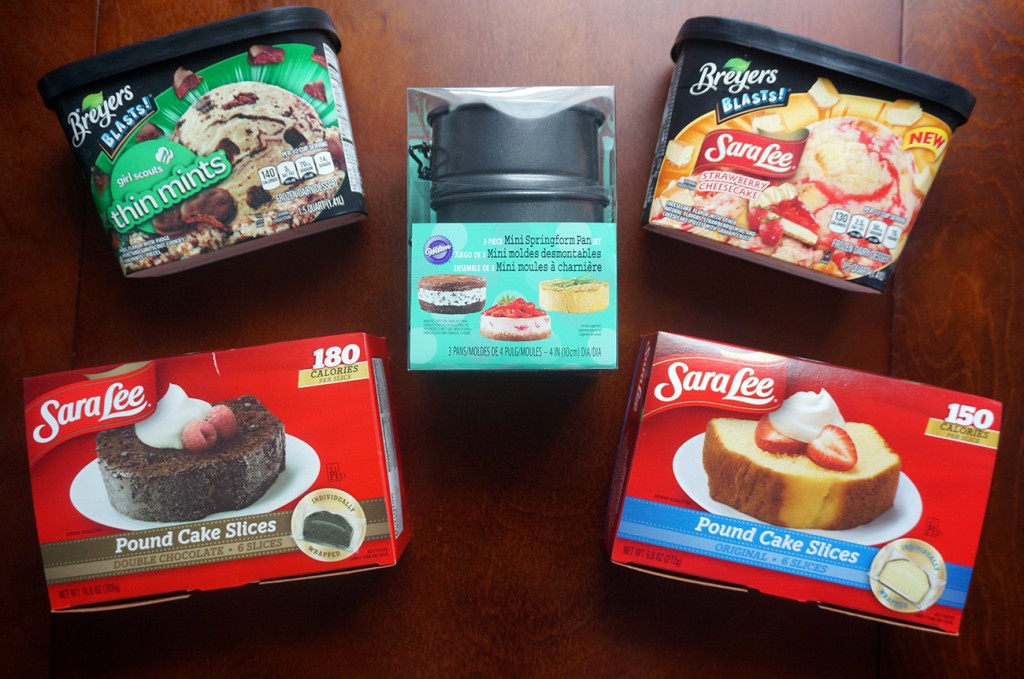 I started by going to Publix and picking out a variety ice cream flavors. My absolute favorite ice cream flavor is mint chocolate, so when I saw that Breyers made Breyers®  BLASTS!® Girl Scout Cookies® Thin Mints® my heart skipped a beat – my two favorite desserts coming together as one! So obviously that was my choice. We decided to also try out the Breyers® BLASTS!® Sara Lee® Strawberry Cheesecake and classic Breyers®  Natural Vanilla (because my boyfriend only eats vanilla ice cream – I know, how boring).
Here's the step-by-step video:

For the base of my mini Ice Cream Cakes I use Sara Lee® Original Pound Cake Slices. These come in chocolate and vanilla, so you can match them with any ice cream flavor (they are also absolutely delicious on their own). I love how they are individually wrapped, because it keeps them fresh and makes the perfect sweet snack to throw in my lunch box.
If you are going to try out this recipe be sure to take advantage of $3.00 off any ONE (1) Sara Lee® Frozen Dessert 9.6-30 oz. and Breyers® Ice Cream 48 oz. (combined purchase required) now through 8/28/15 at your local Publix while supplies last!
1) Lay two slices of pound cake on a cutting board. Then, set the bottom of your springform pan on the the pound cake and cut off excess cake so that it fits in the springform pan.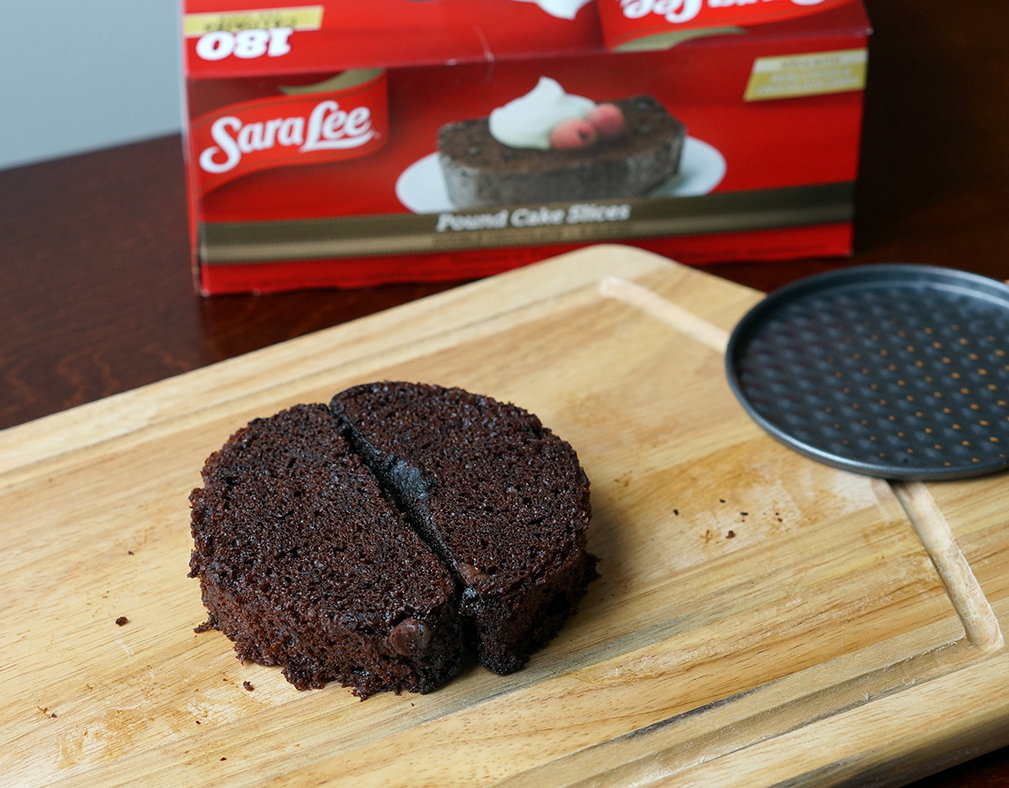 2) Place the cut out pound cake in the bottom of the springform pan.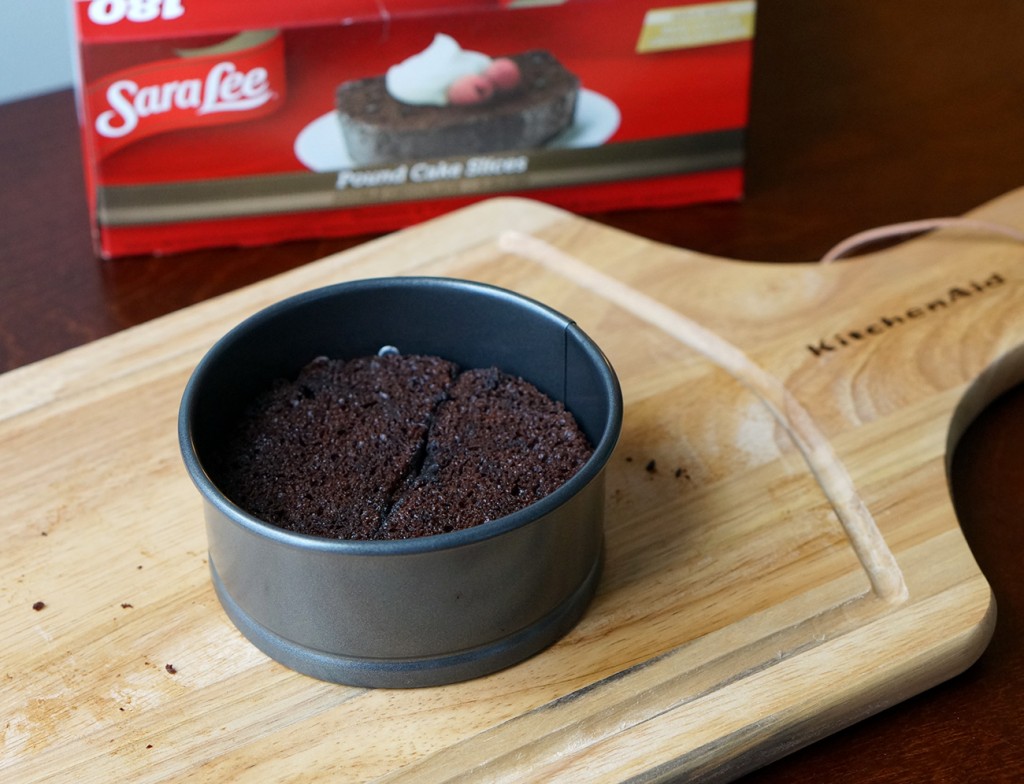 3) Choose your choice of ice cream and fill the springform pan to the top. Then put in the freezer to solidify (about 1 hour).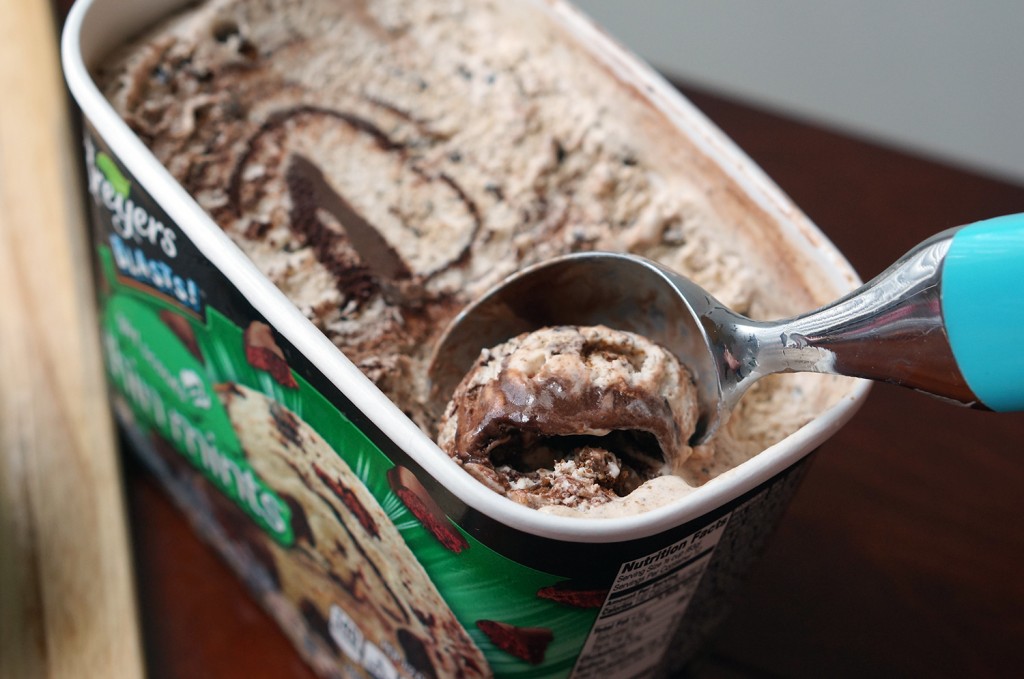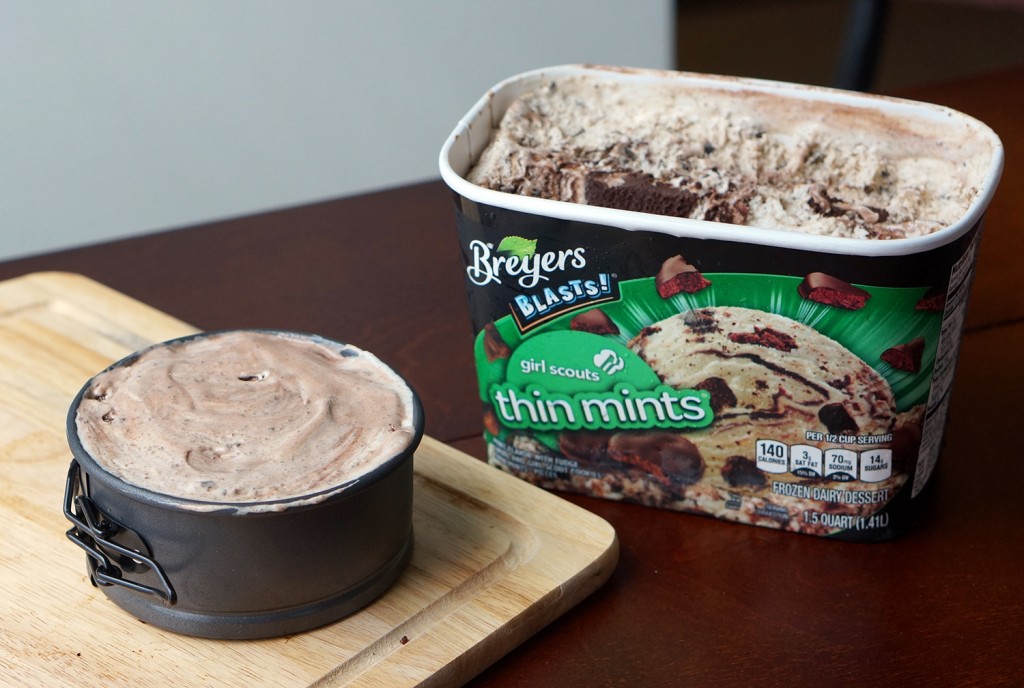 4) Slowly remove the springform pan and your ice cream cake is ready to eat! YUM!
Optional: Top with garnish. I happened to have one box of Thin Mint Cookies that I saved from Girl Scout season, so I put a Thin Mint on top of my mini ice cream cake. Depending on the flavor or ice cream cake you are making you can top with strawberries, blueberries, whipped topping, chocolate syrup, etc.- the possibilities are endless!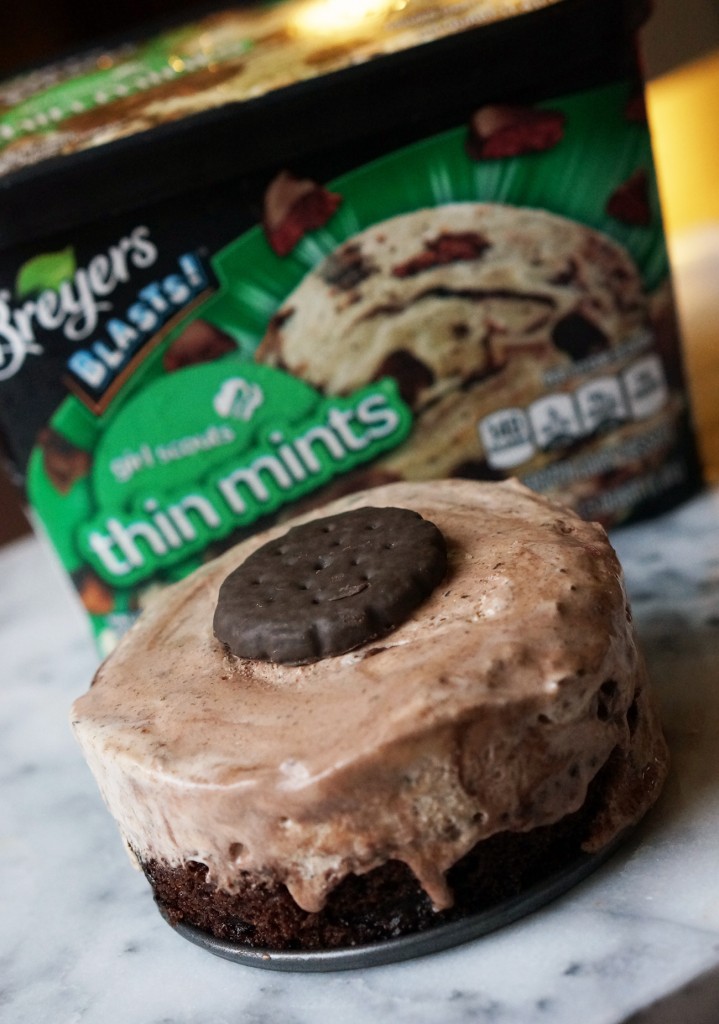 Here are a few other ice cream cake combinations that I made. First Strawberry Cheesecake Ice Cream Cake: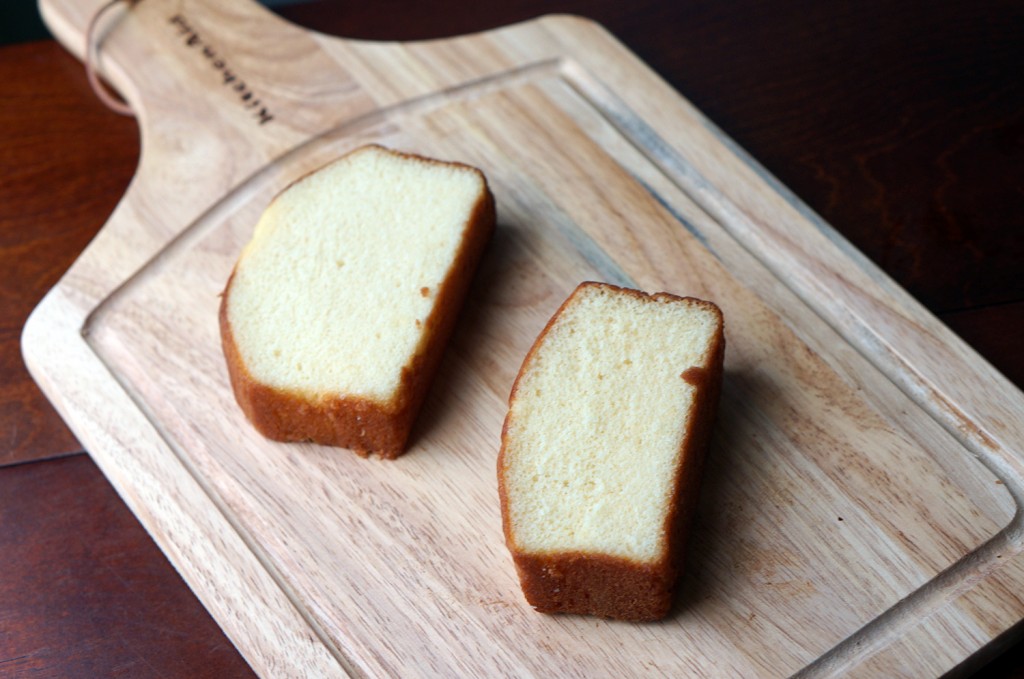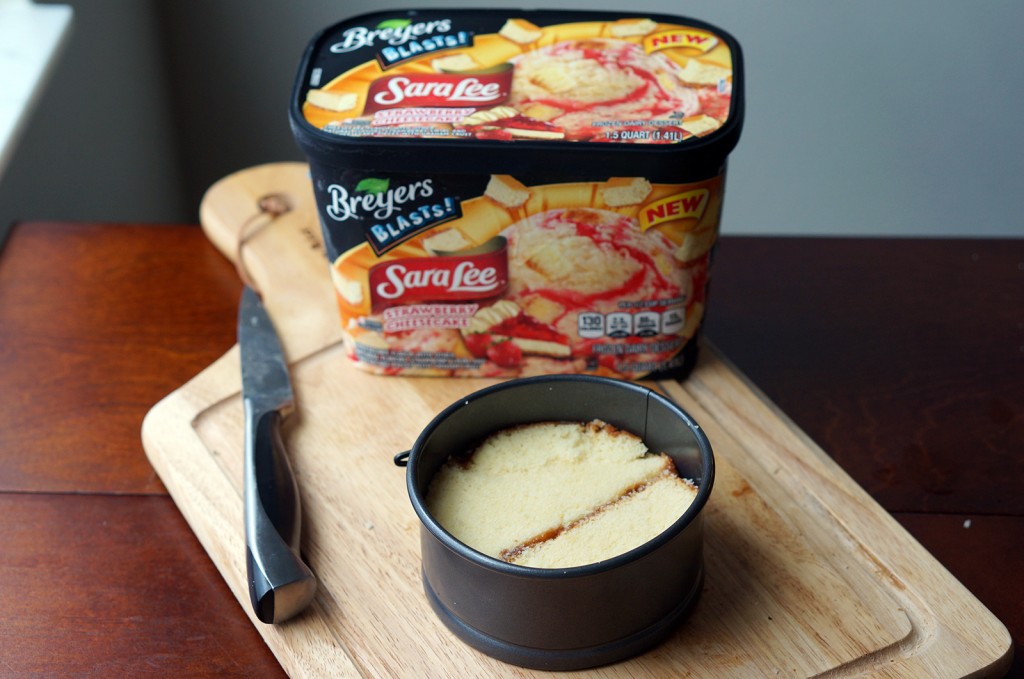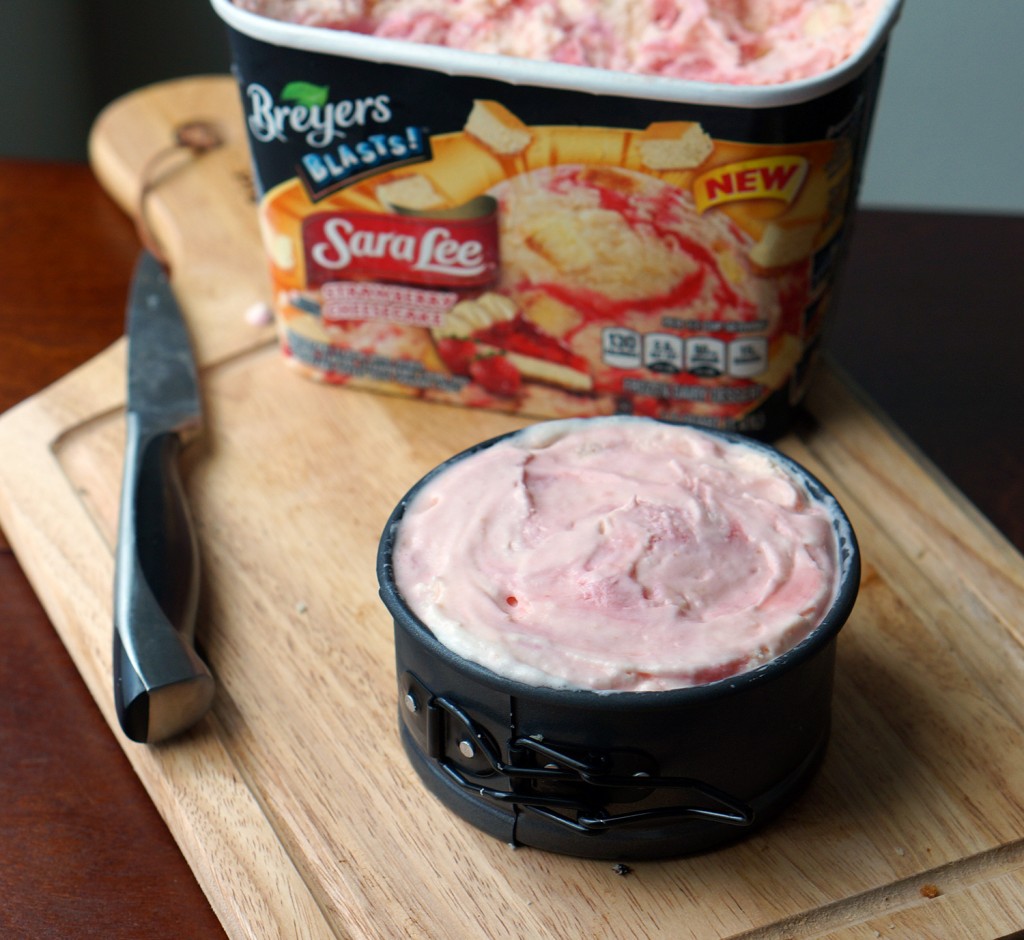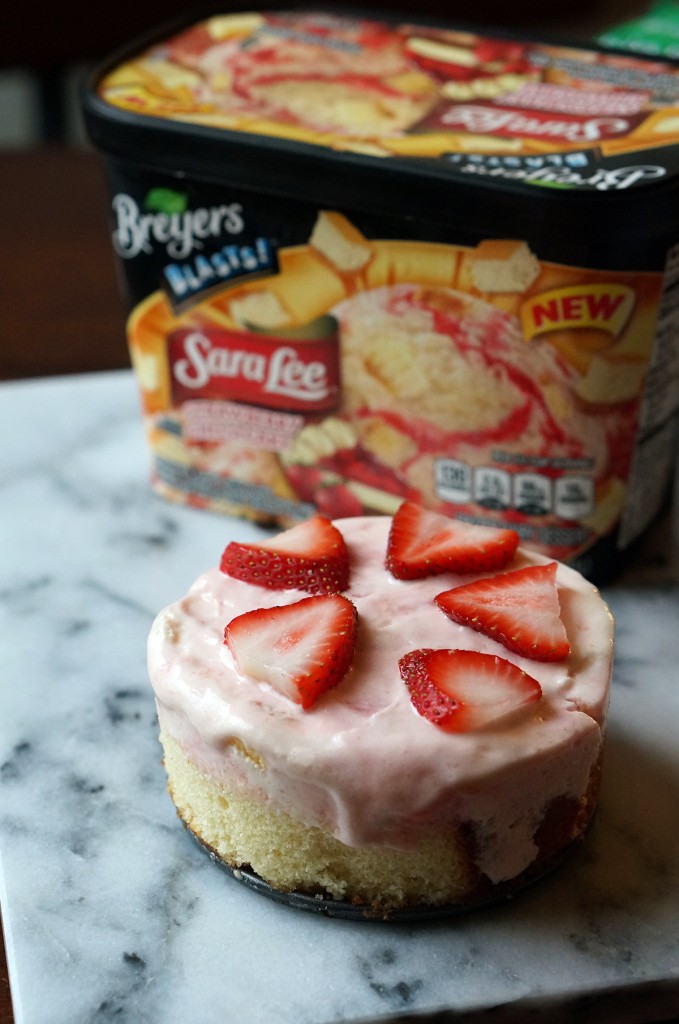 And then classic vanilla ice cream cake: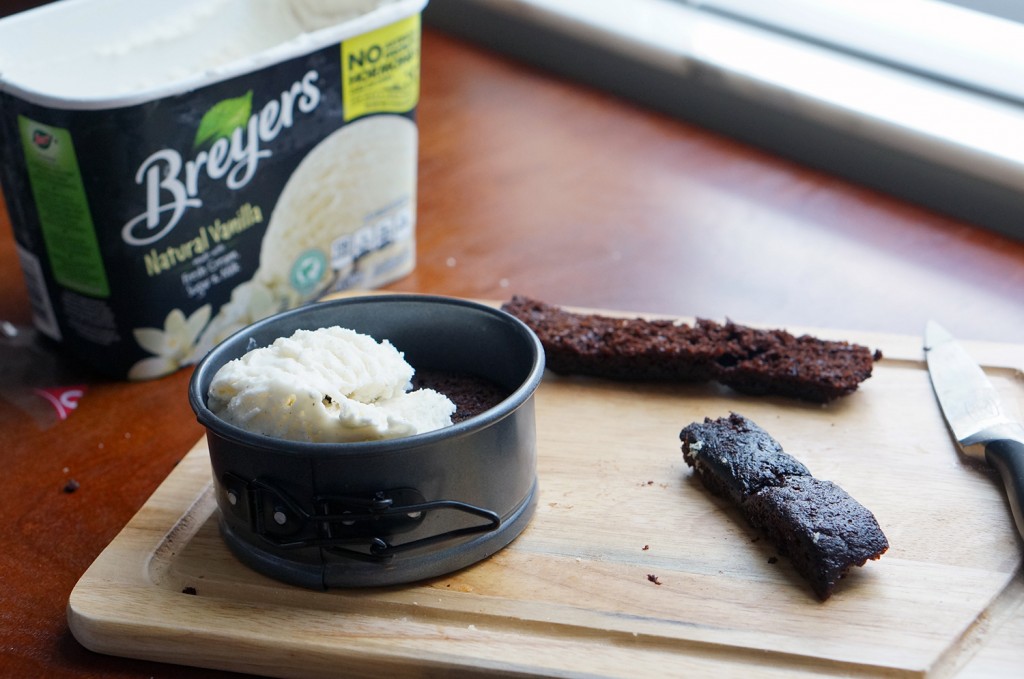 They all turned out delicious, and everyone was very happy to pick their favorite combo!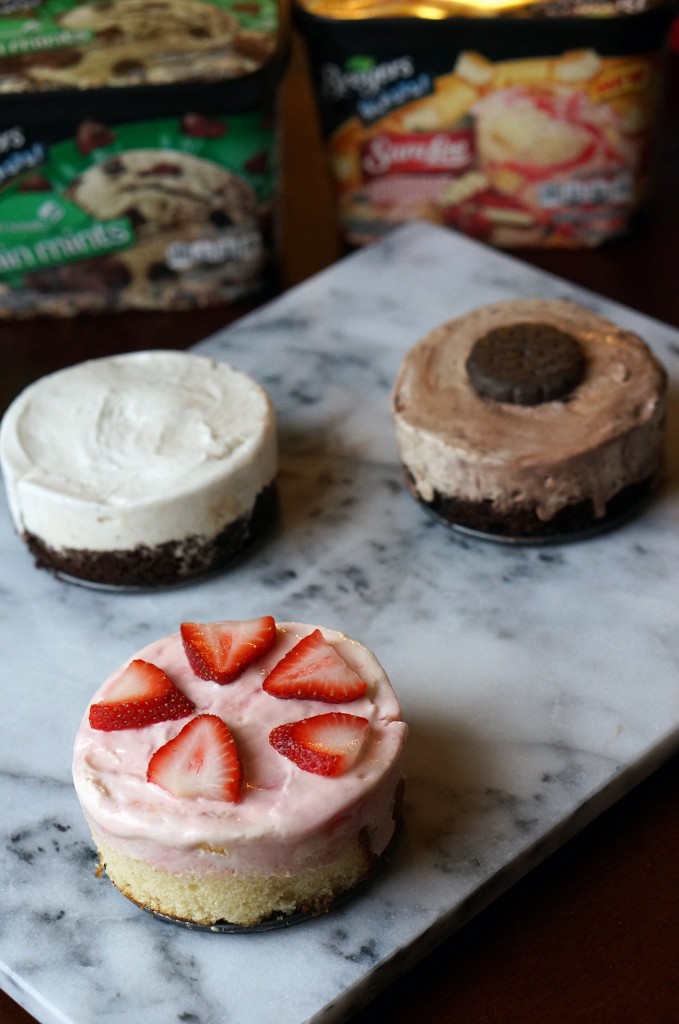 If you try these out be sure to share your pictures on my Facebook and Twitter!
---
"This post is part of a social shopper marketing insight campaign with Pollinate Media Group®, Sara Lee®, and Breyers® but all my opinions are my own. #pmedia #EasySimpleSweet http://my-disclosur.es/OBsstV"