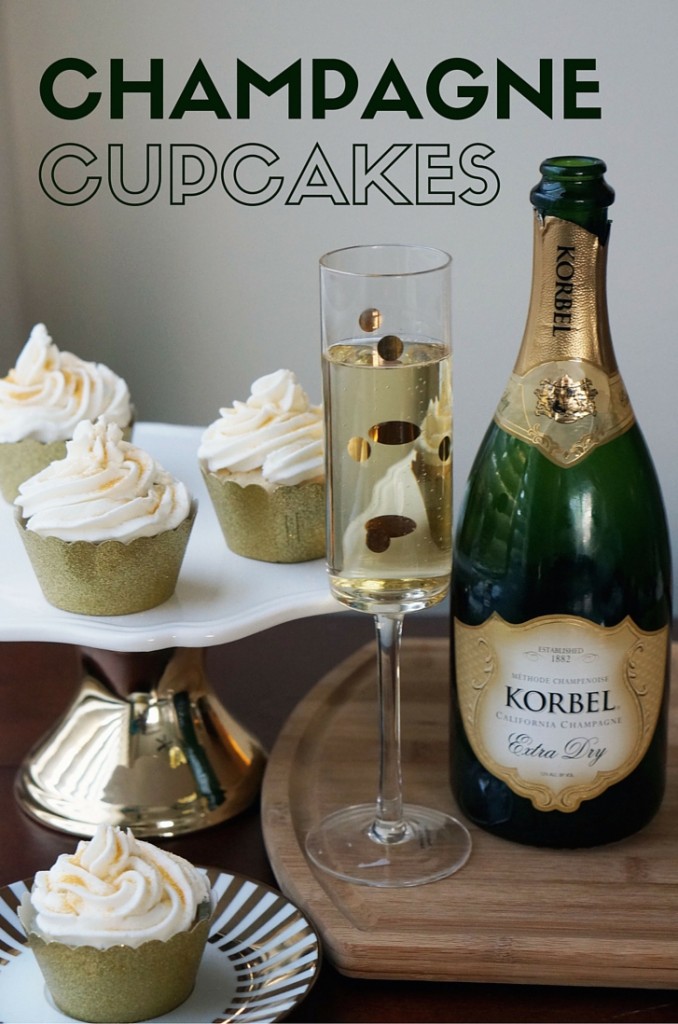 Happy New Year!!! And what a better way to ring in 2016 then with Champagne Cupcakes and Icing! I originally adapted this recipe from one that I found on Pinterest and I am very impressed that I was able to make these completely from scratch. Watch my video below to see exactly how to make them:
Cupcake ingredients
• 1 & 2/3 cups of all purpose flour
• 1 cup sugar
• 1/4 tsp baking soda
• 1 tsp baking powder
• 3/4 cup salted butter
• 3 egg whites
• 1 tsp vanilla extract
• 1/2 cup sour cream
• 1/2 cup + 2 tbsp champagne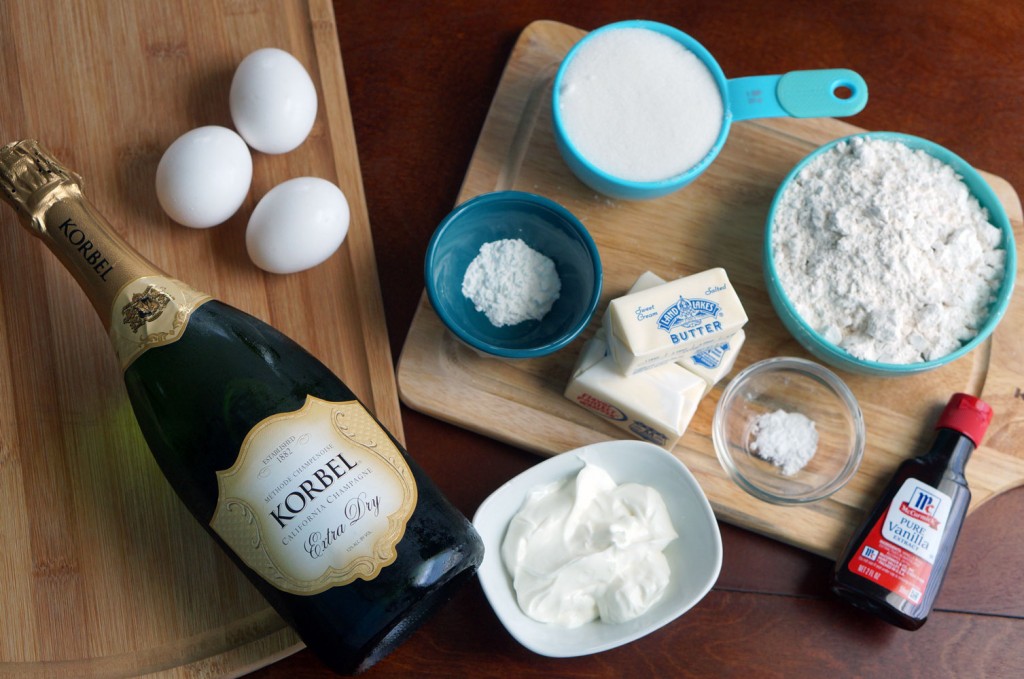 1. Whisk together dry ingredients and then add in wet ingredient. Blend together using a mixer, but be careful not to over mix. It is ok if there are some butter chunks left in the batter, just make sure that they are small.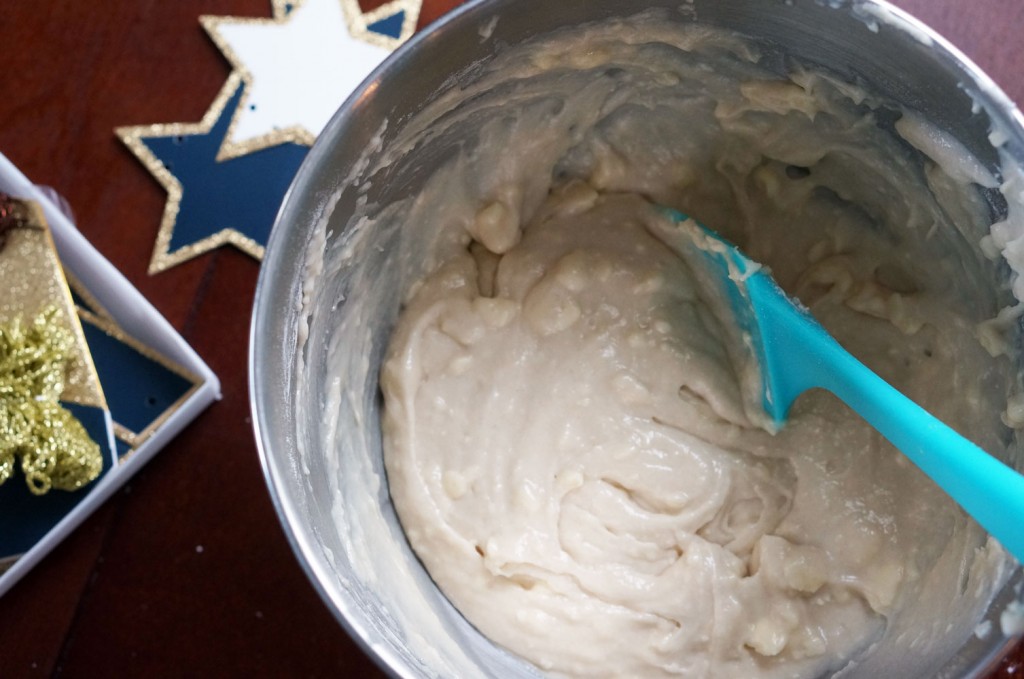 2. Fill your cupcake pan.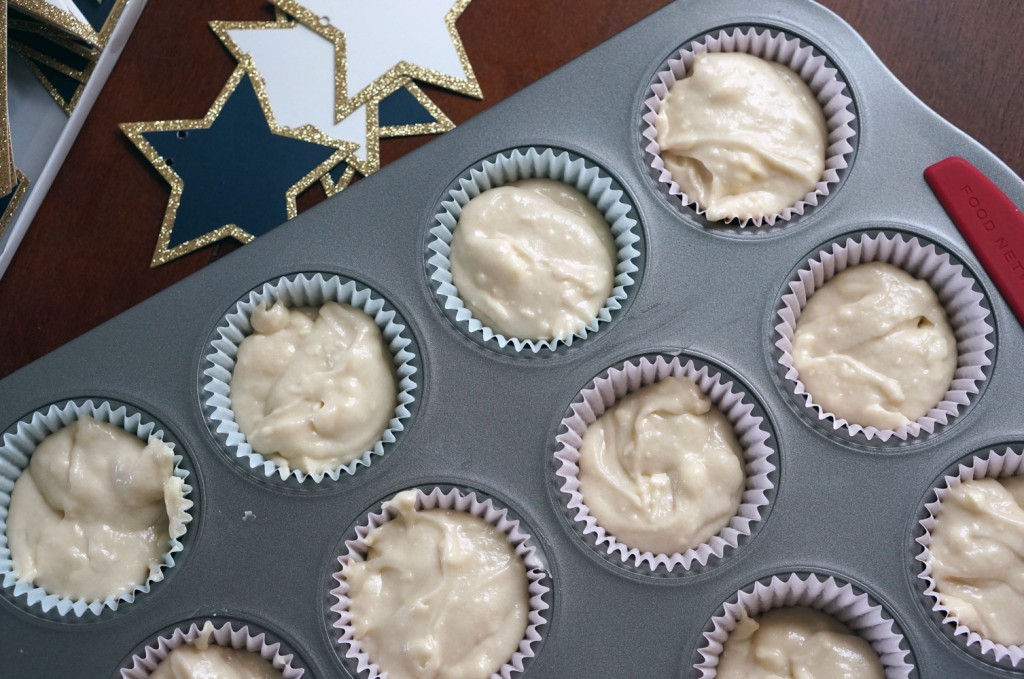 3. Bake at 350 degrees for 18 minutes or until a toothpick comes out clean. Let cool.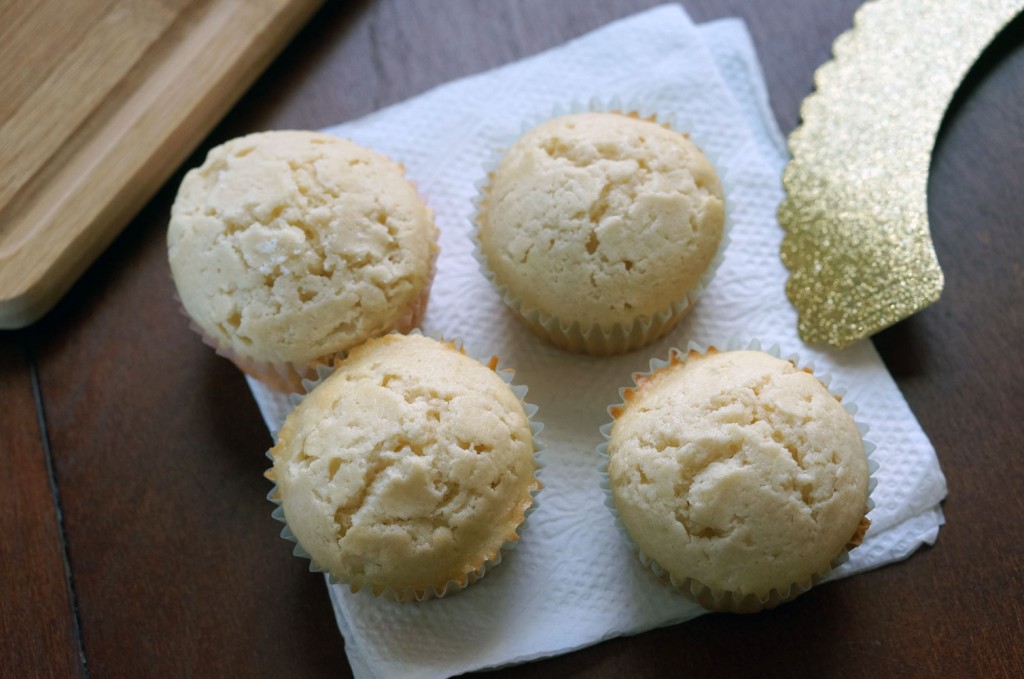 Now it is time to gather your ingredients for your icing! (and don't worry I made sure to put champagne in that too!)
Champagne Icing:
• 1/2 cup butter
• 1/2 cup shortening
• 4 cups powdered sugar
• 7 – 9 tbsp champagne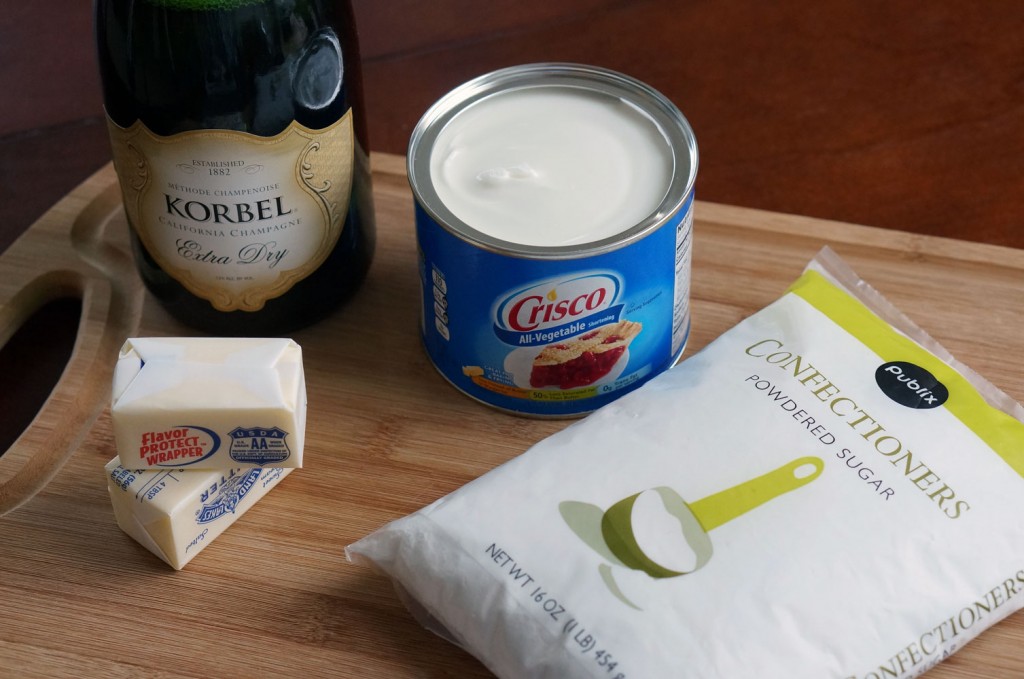 1. Mix together butter and shortening with spatula.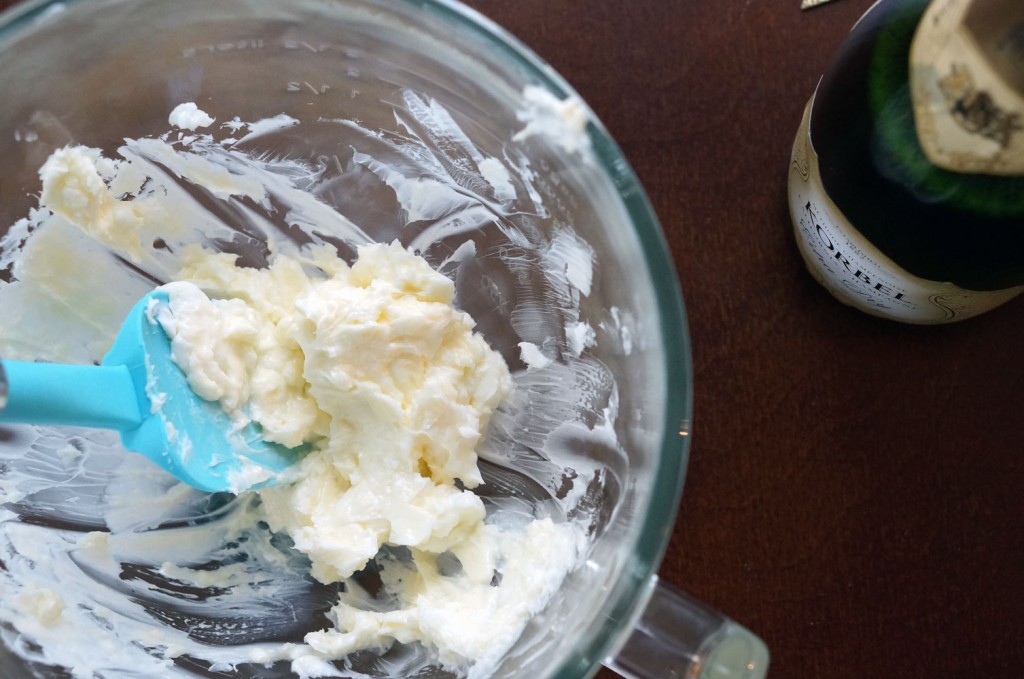 2. Using a mixer add in 2 cups of powdered sugar and blend for about a minute. Then add 4 tablespoons of champagne and continue blending. Add one more cup of powdered sugar and blend for at least 2 minutes. Add remaining powdered sugar and champagne until the icing is the consistency that you would like. (If too thick add more champagne, and if to thin add powdered sugar).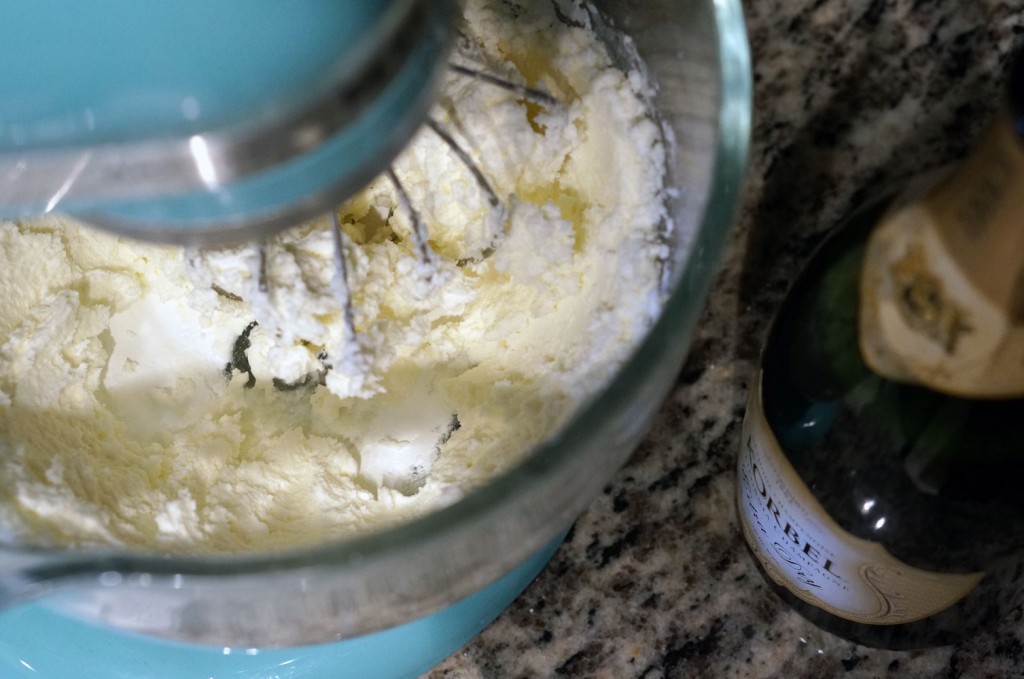 Ice your cupcakes and enjoy the champagne/sugary deliciousness!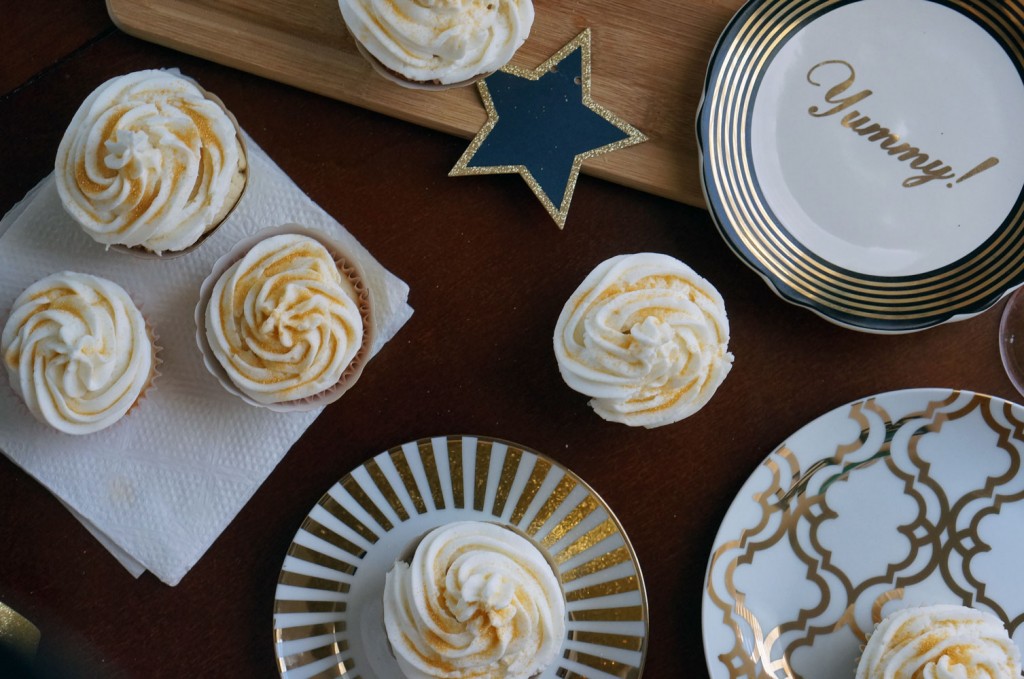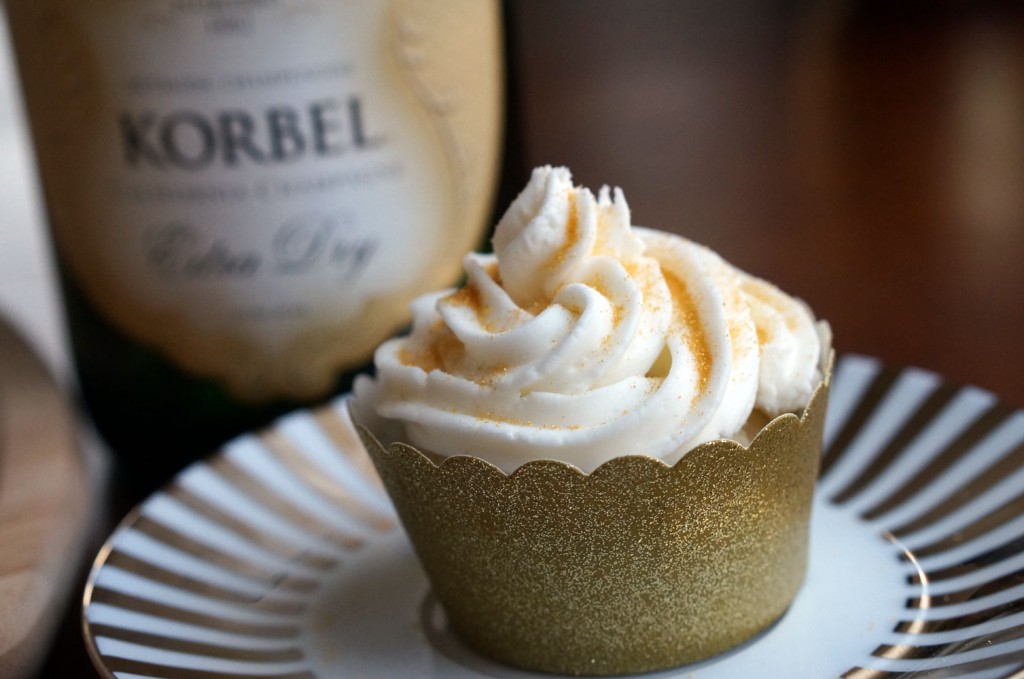 I was so happy with how these turned out and they were a huge hit at my New Year's Eve Party! You could really taste the champagne, and the gold cupcake liners made them look adorable. Hope you all had a wonderful New Year's, and if you try this recipe out make sure you let me know what you think!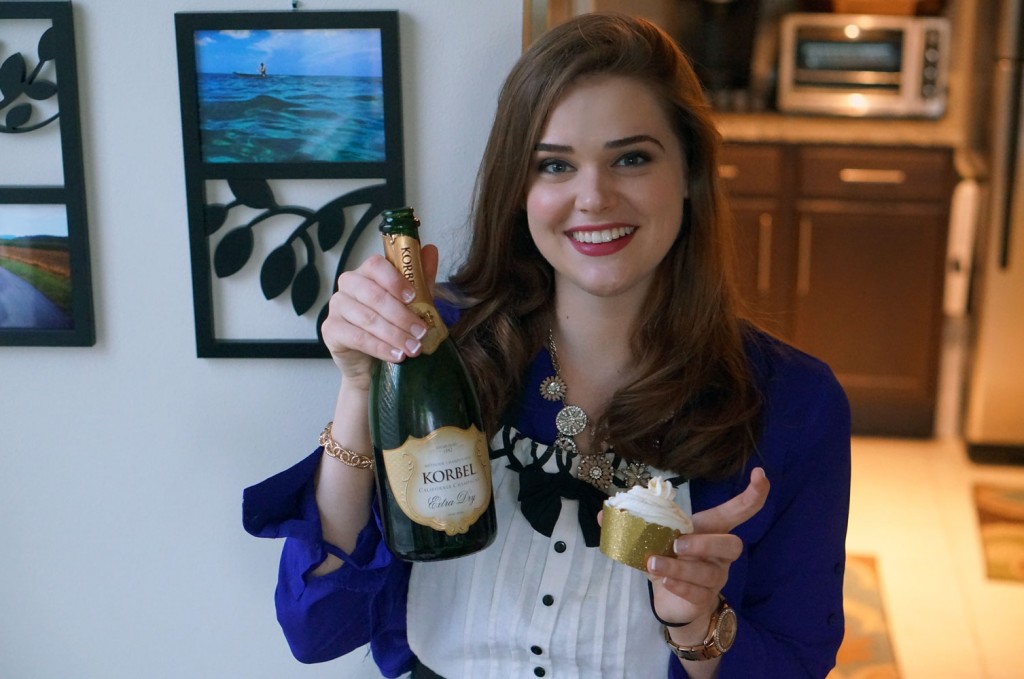 Like us on Facebook!