After combing Pinterest for creative Valentine's day ideas, we found these adorable chocolate covered strawberries in the shape of a heart! they seemed easy enough- the pin said that all you have to do is cut the strawberry in half and put it back together to form the iconic Valentine's Day heart. As you will see with our steps below, this process ended up being much harder than we anticipated:
Ingredients:
1 Container of strawberries
1 Container of hard chocolate shell (white or milk chocolate your preference)
1 Container of Marshmallow fluff (not completely necessary but makes it taste extra good)
Red Candy melts
Optional festive sprinkles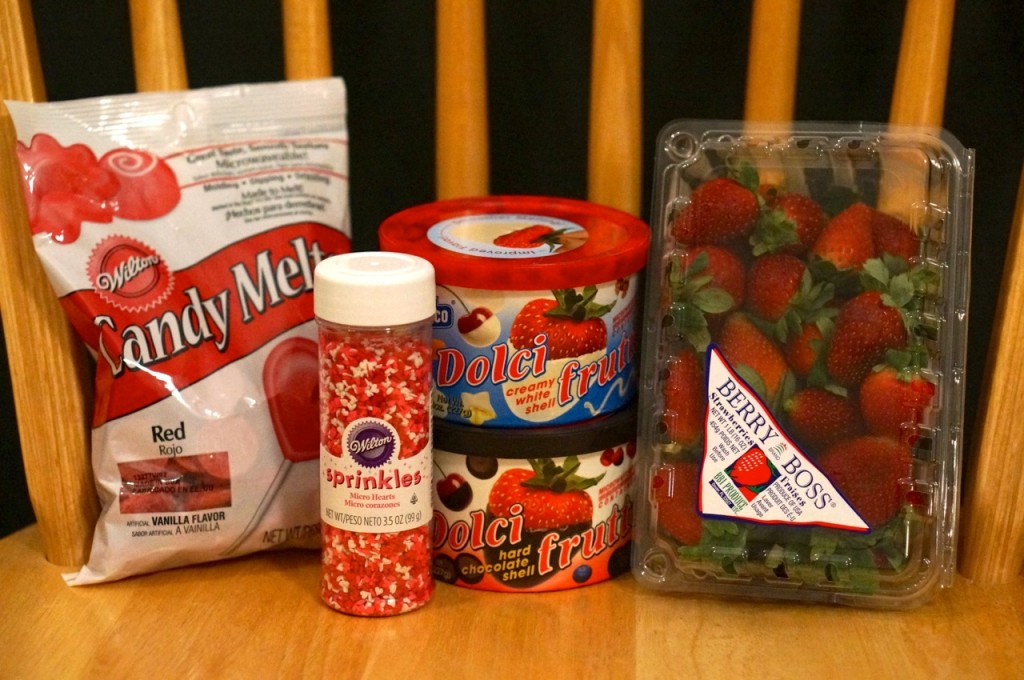 1) Remove the stem.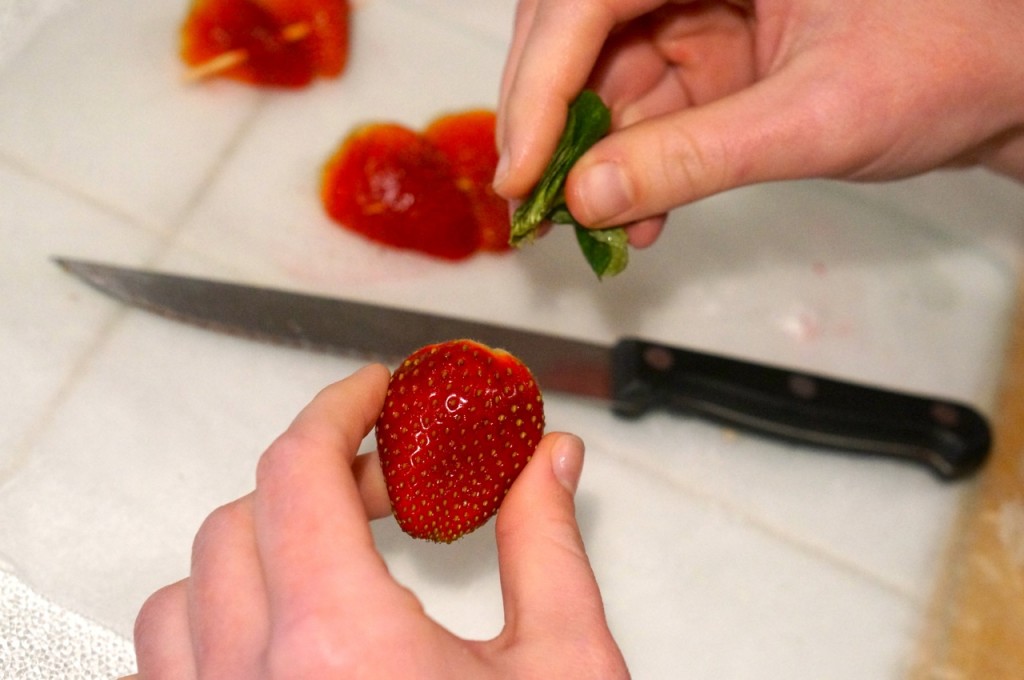 2) Cut the strawberry so that it creates two symmetrical pieces. (I found the easiest way to do this is lay the strawberry on the table until you find the side that allows it to lay flat)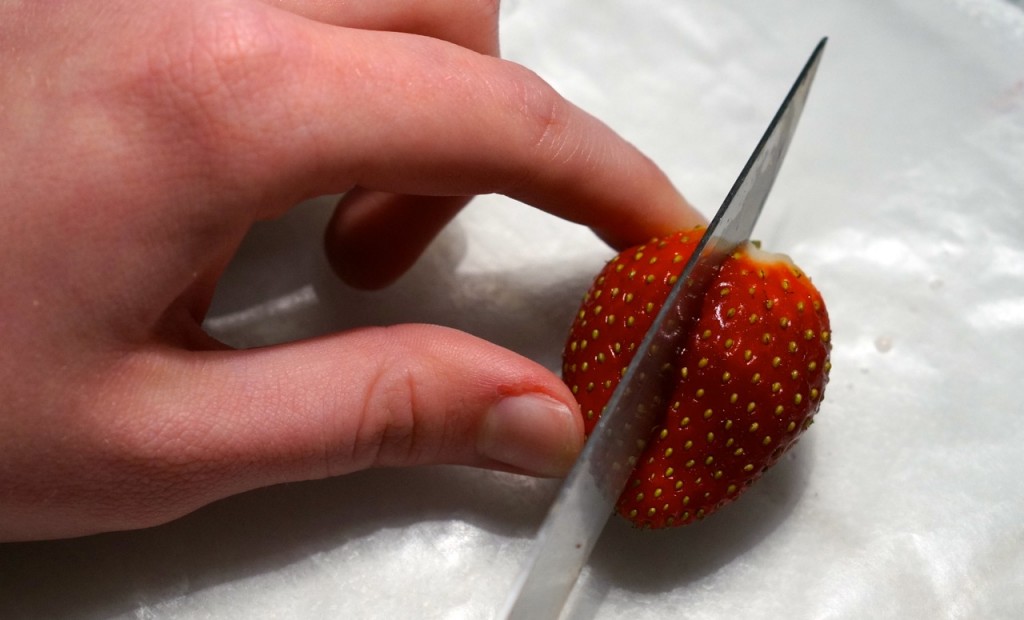 3) If you are planning on using marshmallow fluff, cut the center out of the strawberry.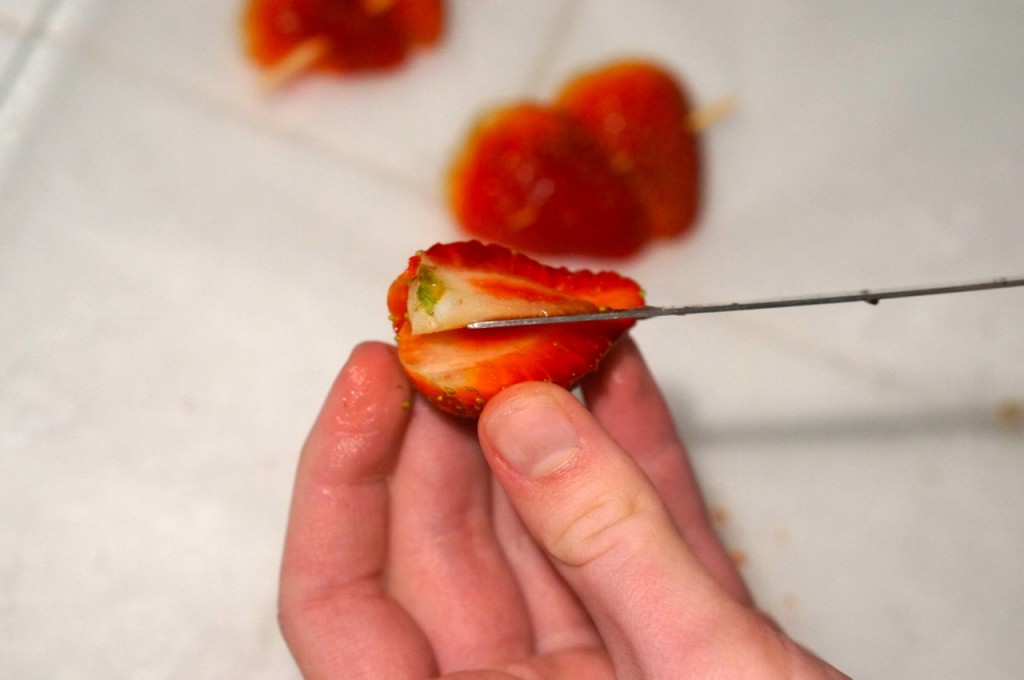 4) Now you will have two halves.
5) Place the two strawberry halves to form a heart. You may need to trim the side of the strawberry that touches the other half to make them fit together easier.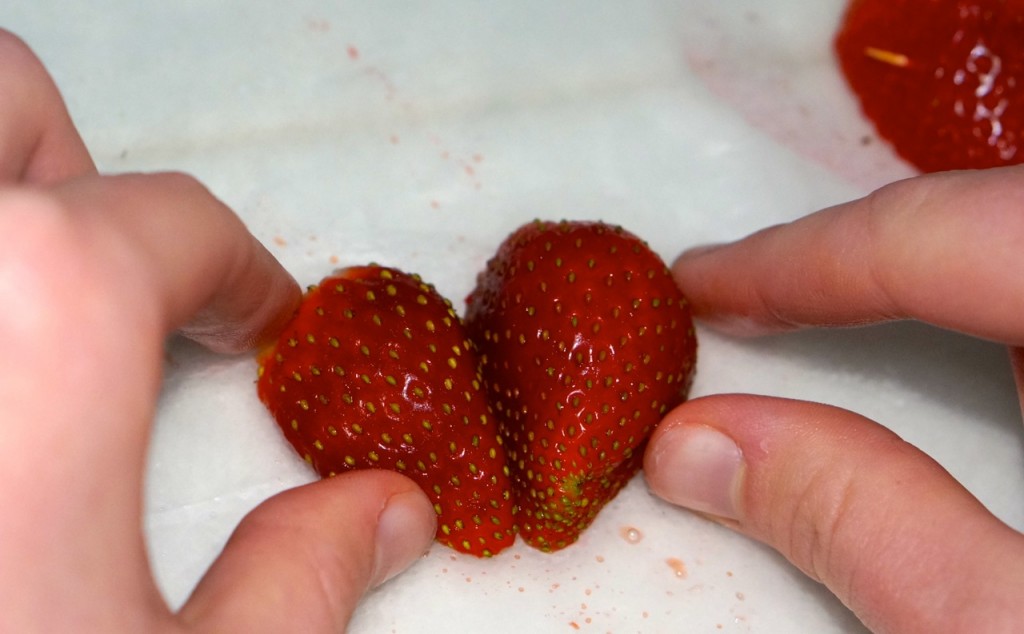 6) Place a toothpick through the two pieces to hold them together.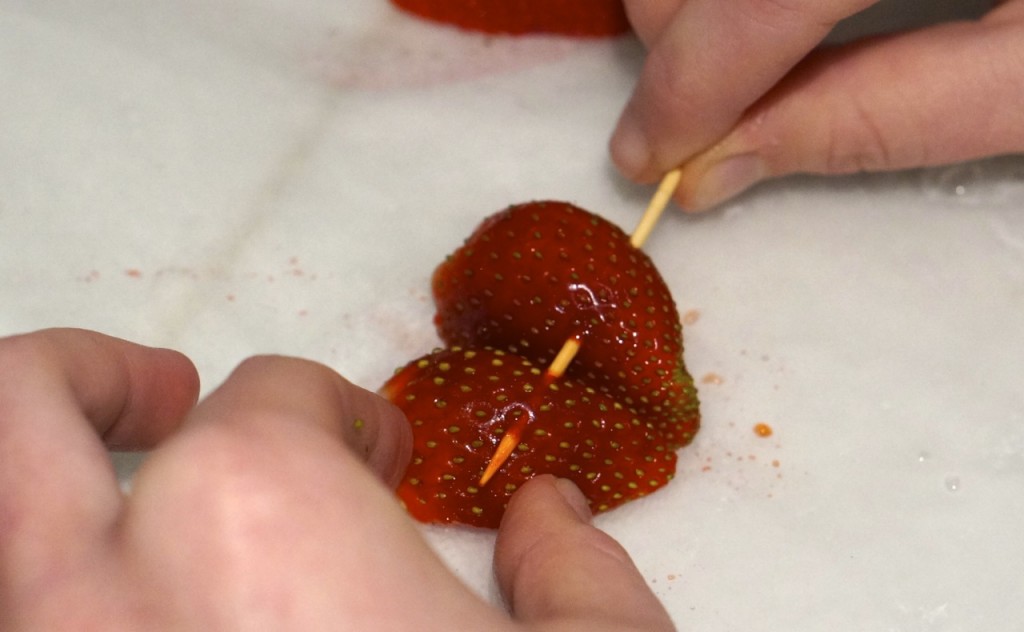 7) The original pin made provided a recipe to make homemade fluff. Although we are sure that it tastes good, we felt as though it would take entirely too much time, so we just used pre made fluff.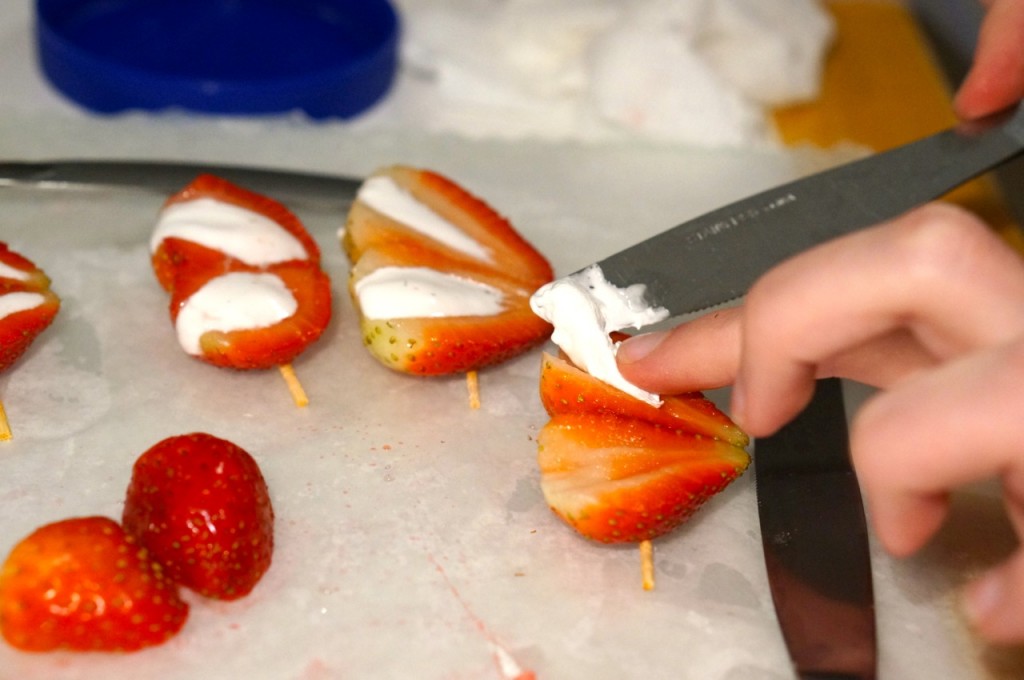 8) This is when things started to get really messy (to the point that it was hard to take pictures because our fingers were covered in chocolate and marshmallow fluff). At this step you are supposed to heat up your chocolate hard shell drops and spread them on the back of the strawberry to "glue" them together. Try not to microwave/heat up all of your chocolate at once, do it in stages so that the chocolate doesn't go bad.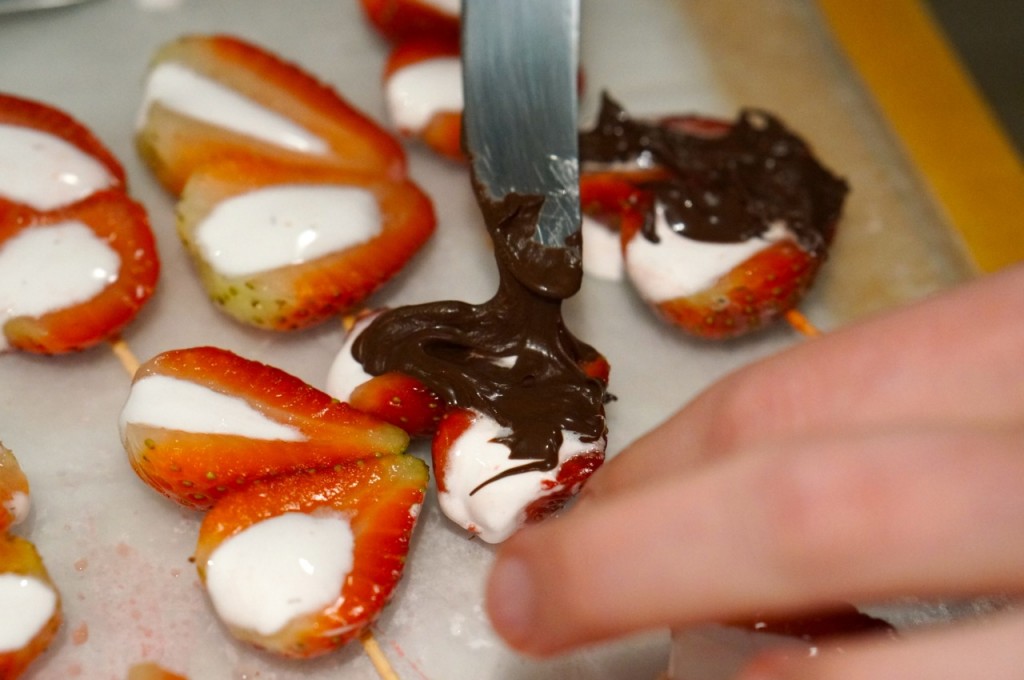 NOTE: This is NOT easy!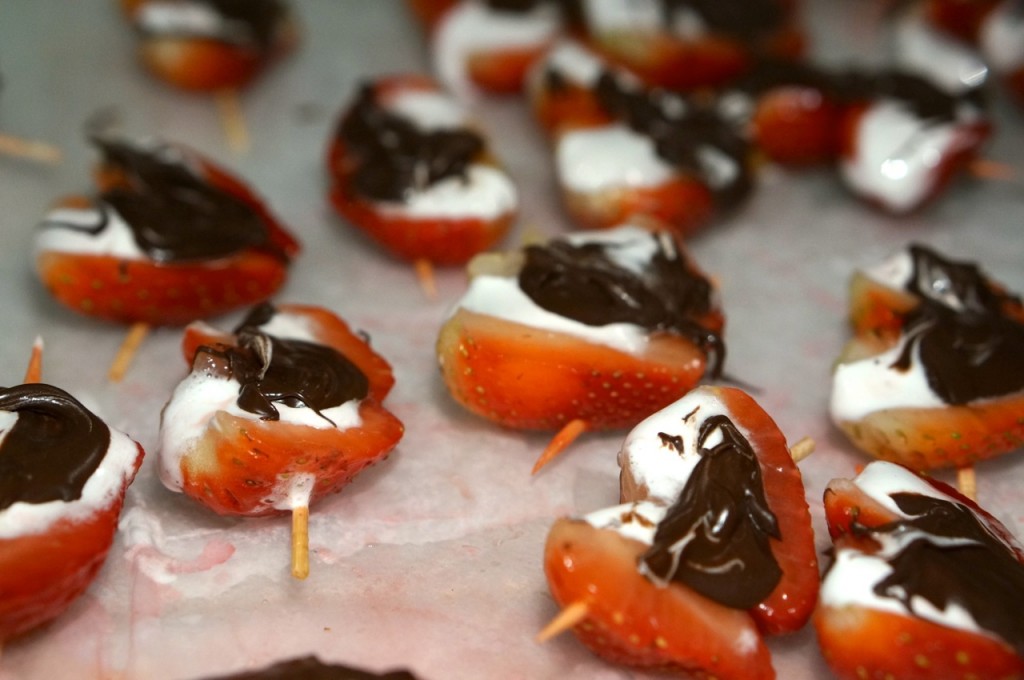 9) Next you flip the strawberries over and cover the other side with chocolate (this is even harder). It is important to realize that all of your strawberries will not successfully turn into hearts – about half of ours turned resulted in a strawberry marshmallow chocolate mess (but it still tasted amazing).  Sorry for the lack of pictures at this step, the mess was beyond our control.
10) Melt a few candy drops and use a fork or spoon to drizzle it on the chocolates. Add some heart sprinkles and you have adorable heart shaped chocolate covered strawberries.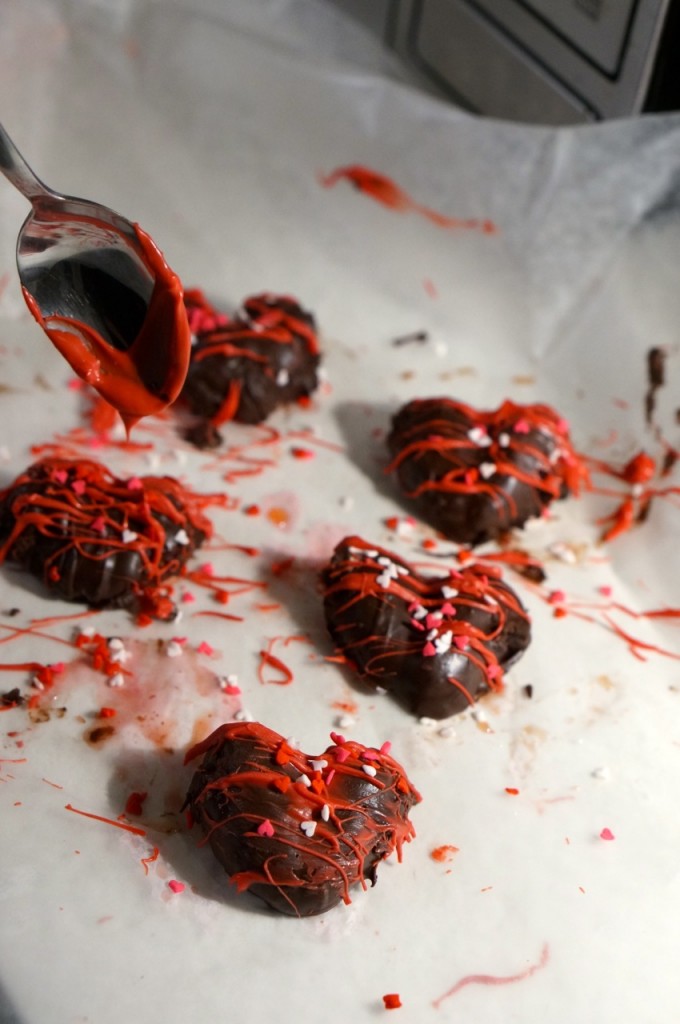 Although the ones that did survive all of the steps turned out pretty cute, it was definitely not one of our easiest shenanigans, which is why we rated it low on the shenanometer. If you find a  better way to make these please let us know in the comments or show us a picture of your attempt on our Facebook page.