I have seen several pins featuring these adorable little marshmallow bark Easter eggs, and Walmart and Target even sell kits to create them – so I decided that they couldn't be too difficult of an Easter craft. Here is one recipe that I choose to adapt from the blog Butter with a Side of Bread.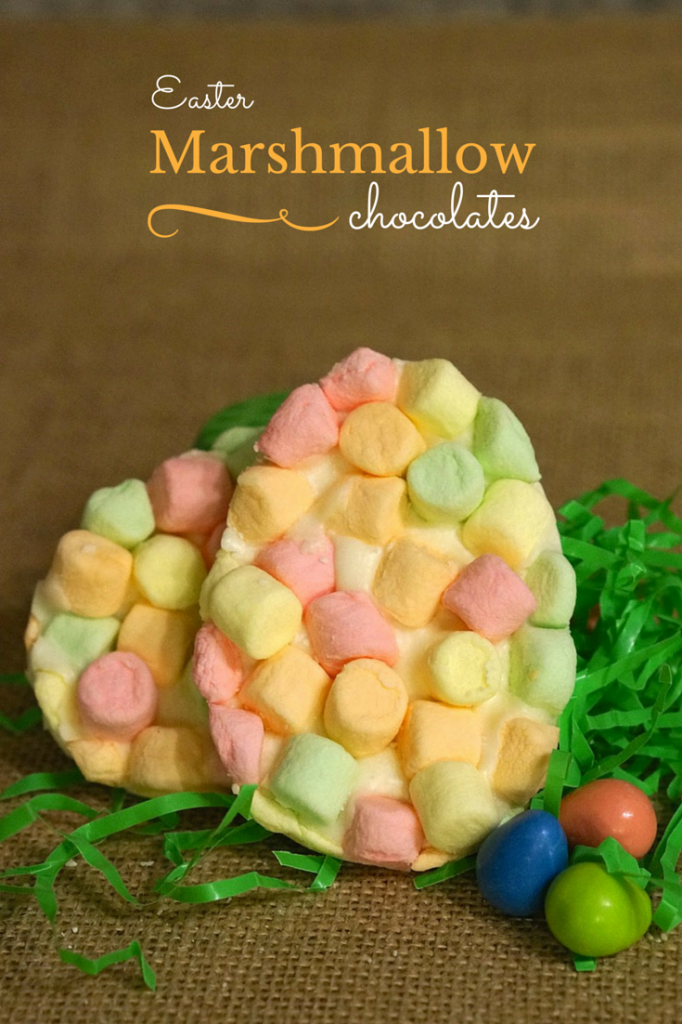 Here's what you will need:
Mini Rainbow Marshmallows (I found them at Walmart)
An egg shaped cookie cuter
Bag of white chocolate
Tin foil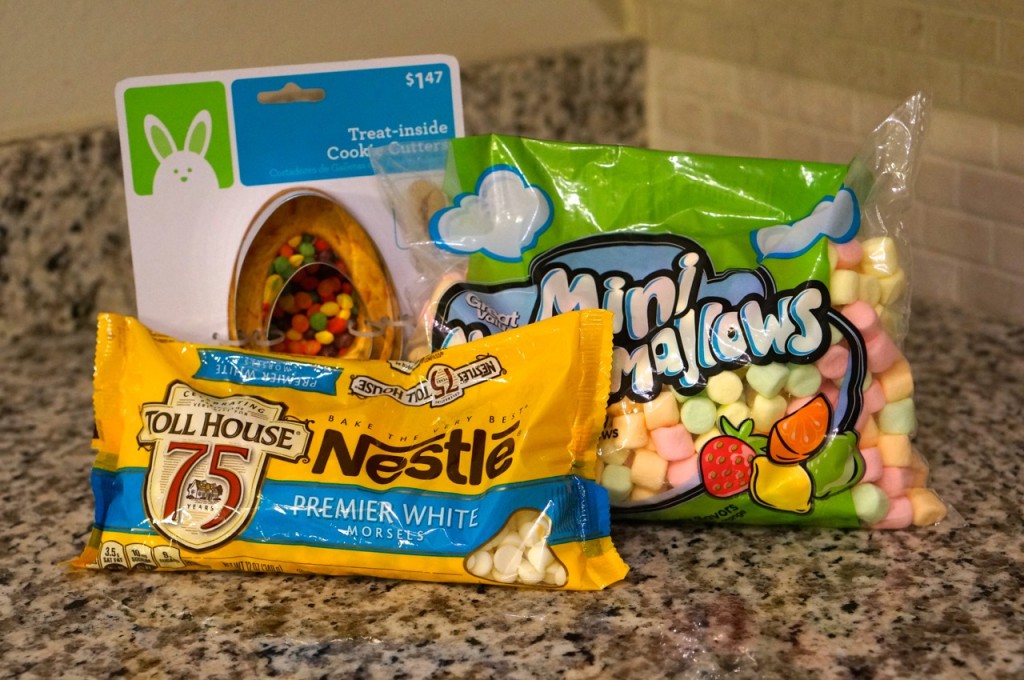 Line your tin foil on a cookie sheet or baking tin.
Melt your chocolate in a double boiler, or if you don't have one boil water in one pot and set a skillet on top. You do not want to melt it directly on the stove top or your chocolate will burn. You can also melt it in the microwave, using medium heat in small increments.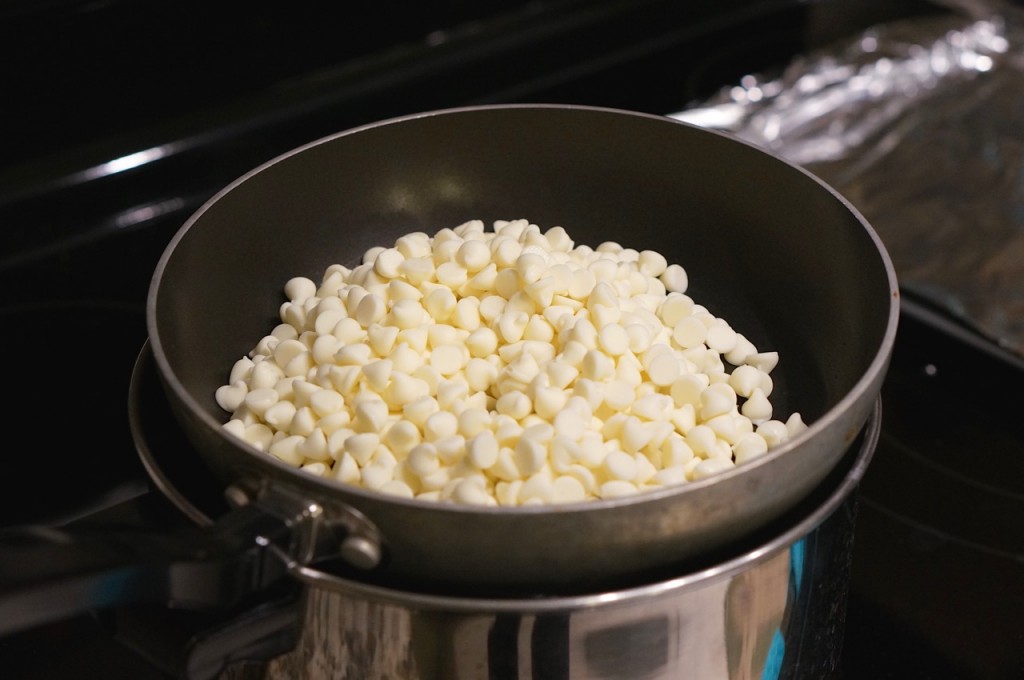 Pour your melted white chocolate on to the tin foil covered baking sheet. Use a spatula to spread it out so that there is a thin layer (about 1/4 in thick).
Pour your marshmallows on top of the white chocolate while it is still warm. Gently press the marshmallows into the chocolate with your hands. Be careful not to touch the chocolate because it will still be hot.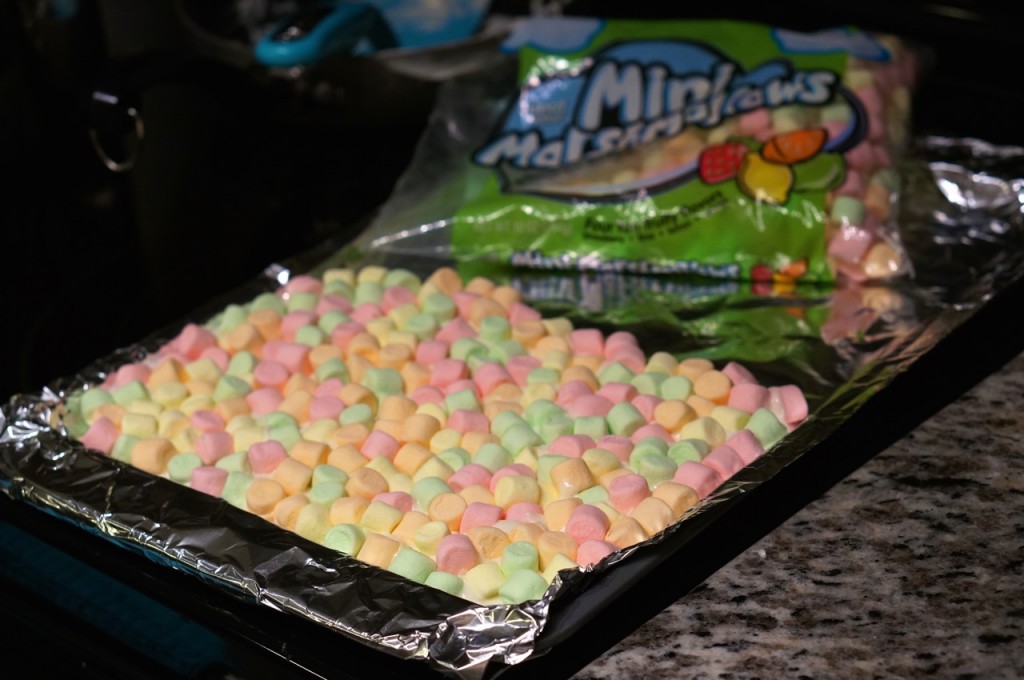 Let cool for about 20 minutes (you can put it in the freezer for about 10 min to speed up the process). Then use your cookie cutter to make adorable egg shamed Marshmallow Bark. Some of the thicker parts may be difficult to break with the cookie cutter. To prevent the cookie cutter from hurting my hand, I placed a towel on top and then pressed down, to create the egg shapes.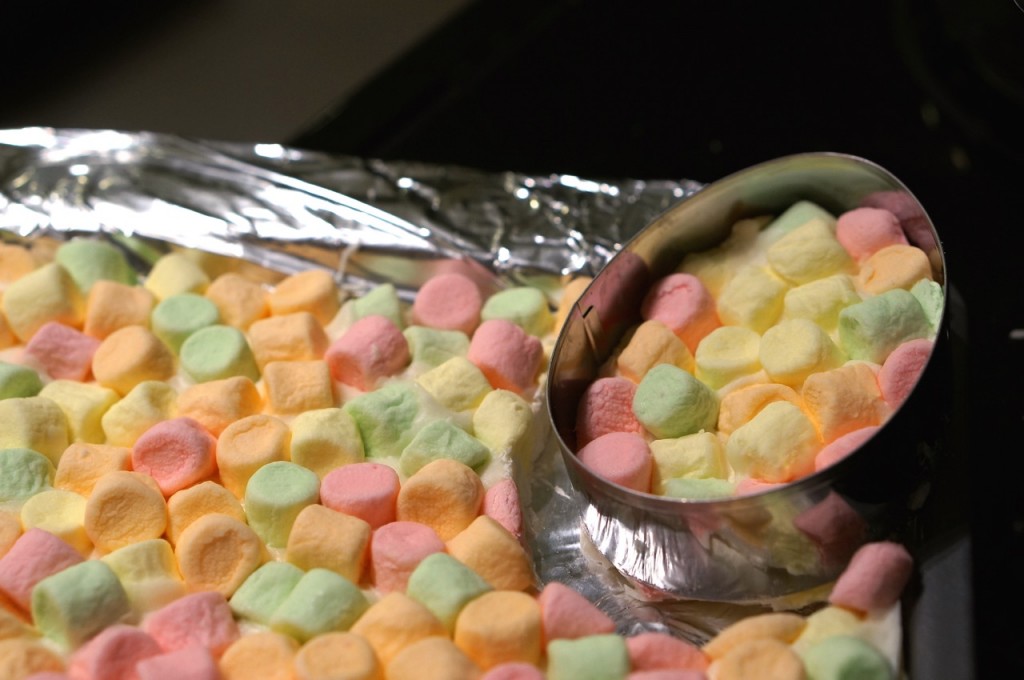 You are ready to serve! Put them in cute bags for a perfect Easter gift.