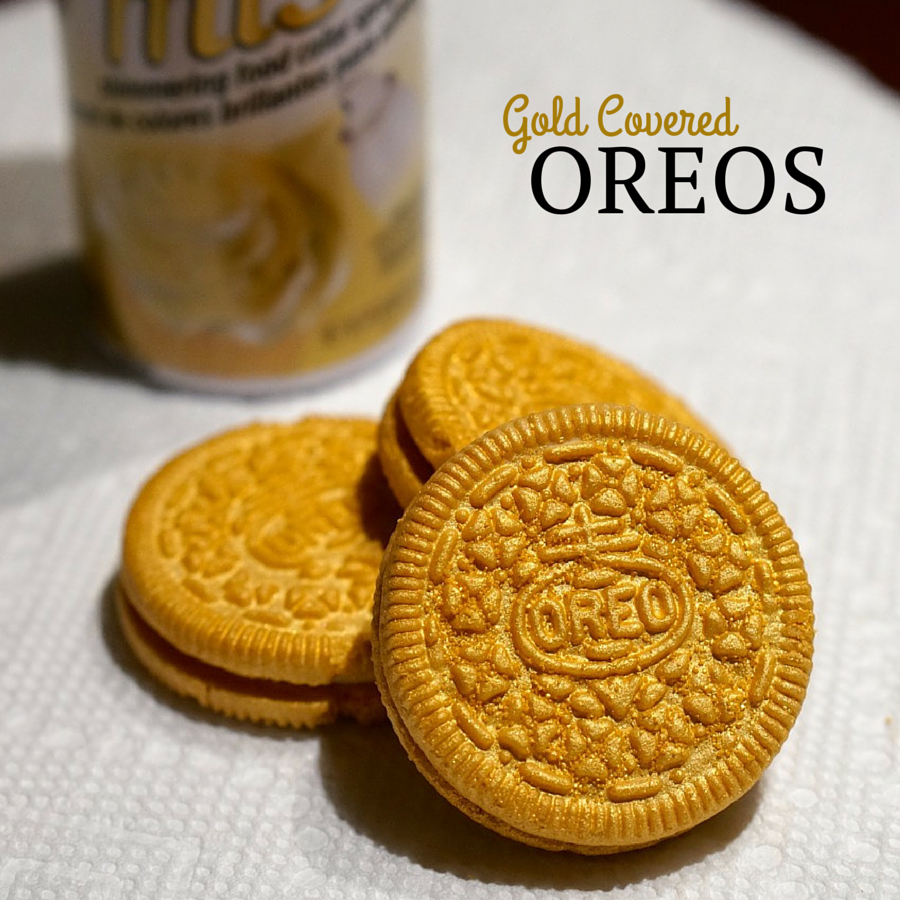 I found the perfect Pinterest Project to call shenanigans on, just in time for St. Patrick's Day! I have been seeing this popular picture of gold covered oreos that resemble gold coins or shillings making its way around Pinterest: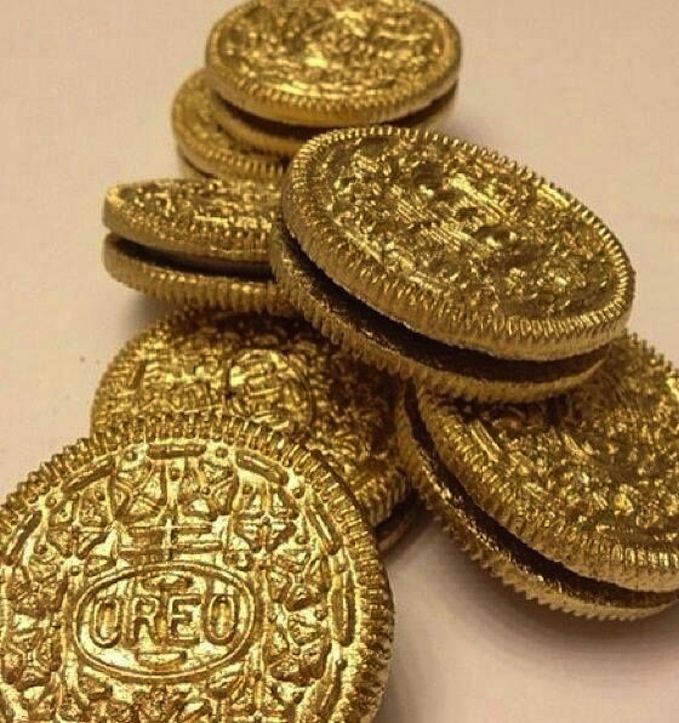 Unfortunately these beautiful shinny gold oreos only lead to broken links. I have read a few comment threads that say that they might be plastic, or painted with edible gold. So I decided to try out the second option. I went to my local craft store, and purchased Wilton Gold Color Mist (seen below). (edit: when I originally bought it the mist was around $7, but the price has recently gone up so I added a more inexpensive option below as well)
I then purchased golden oreos (figuring it would be easier to make those a nice shinny gold, than the original chocolate oreos).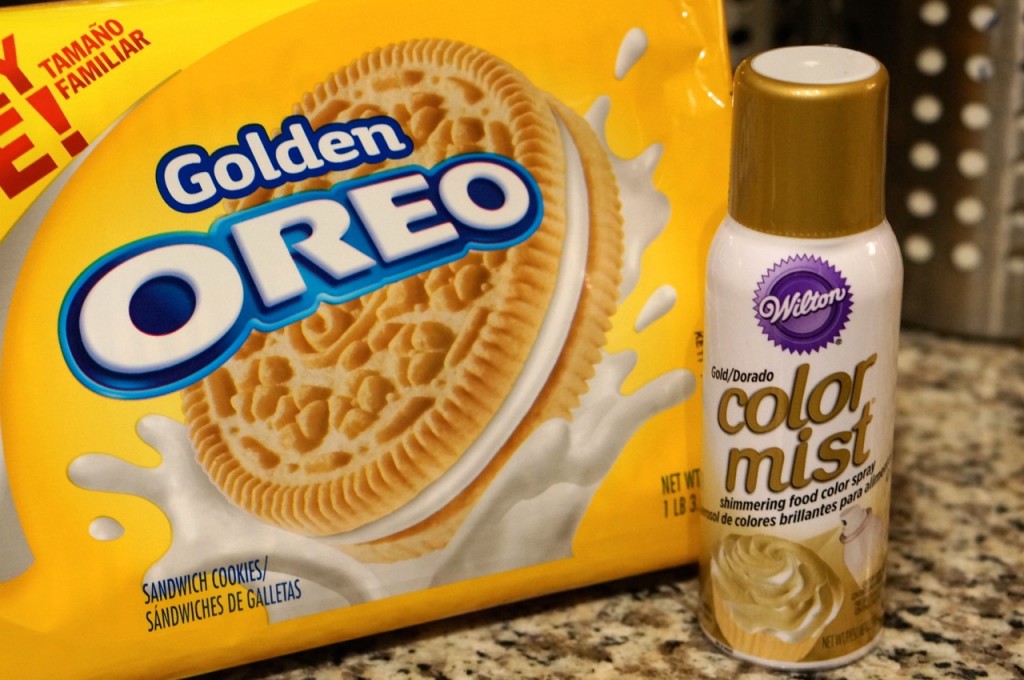 I placed the Oreo on a paper towel.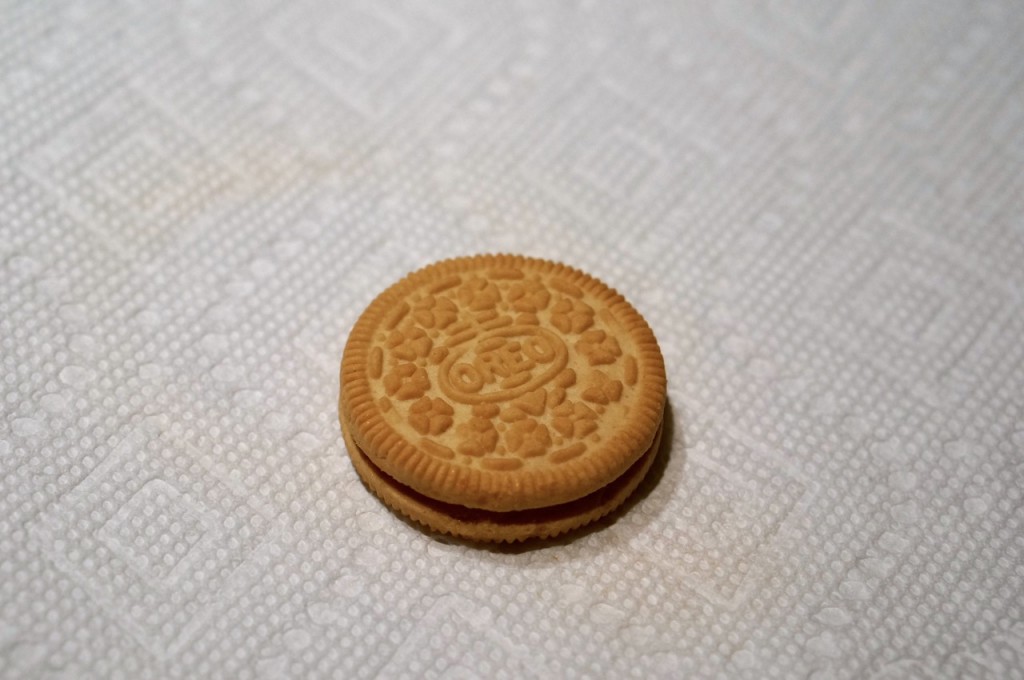 Holding the gold edible shimmer spray a few inches from the oreo, I covered it in a thin coat of color mist. I noticed that it was brighter if you put a couple of coats on it, because the first coat absorbs into the cookie a little bit.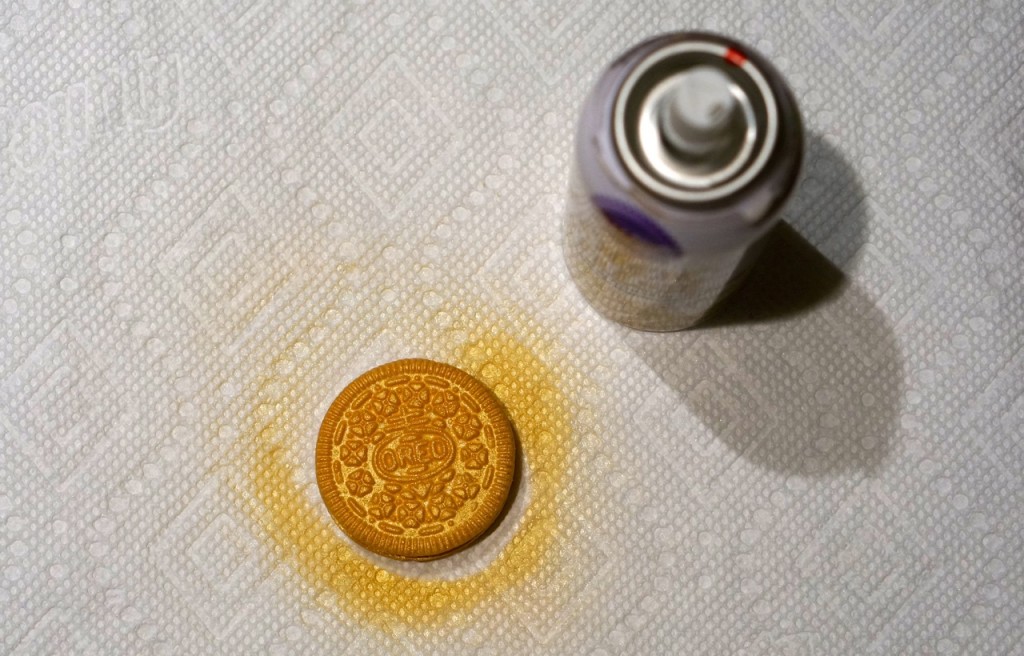 You may have to pick it up with your fingers to get the sides of the oreo, but it's ok if it gets on your hands (since it's edible).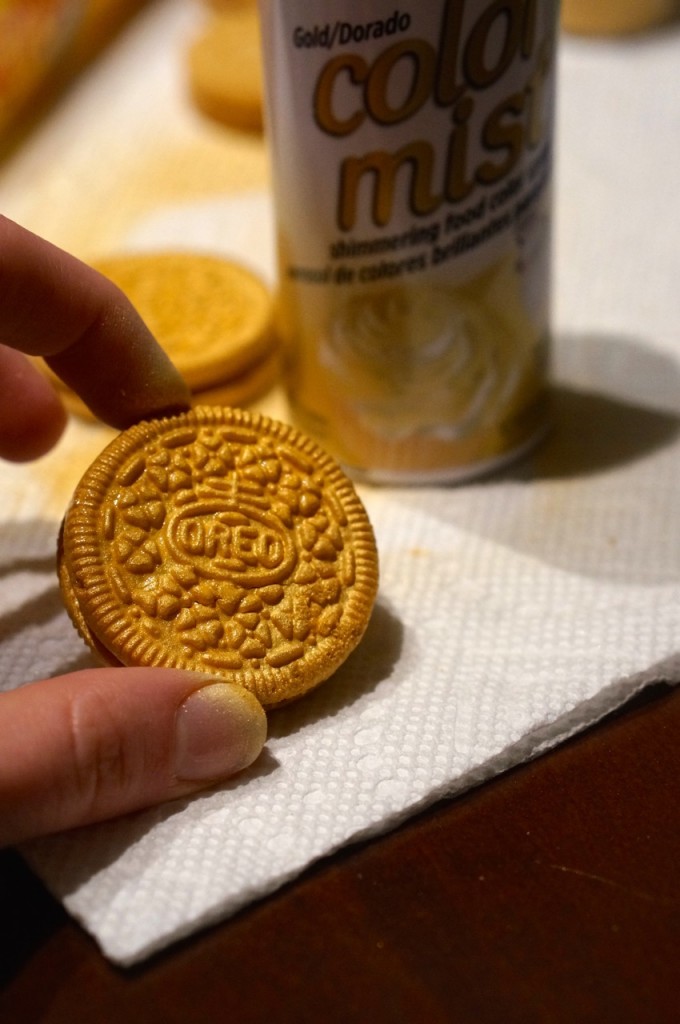 And that's how you make gold covered oreos! The edible color mist, worked surprisingly well and were very glittery. The pictures don't truly do justice to how shimmery it is. It is a different gold than the original pin, but I think it still did the job and would impress your friends, especially if you put them on a dark surface to make them pop. I also think they would look very nice on a cupcake with chocolate icing.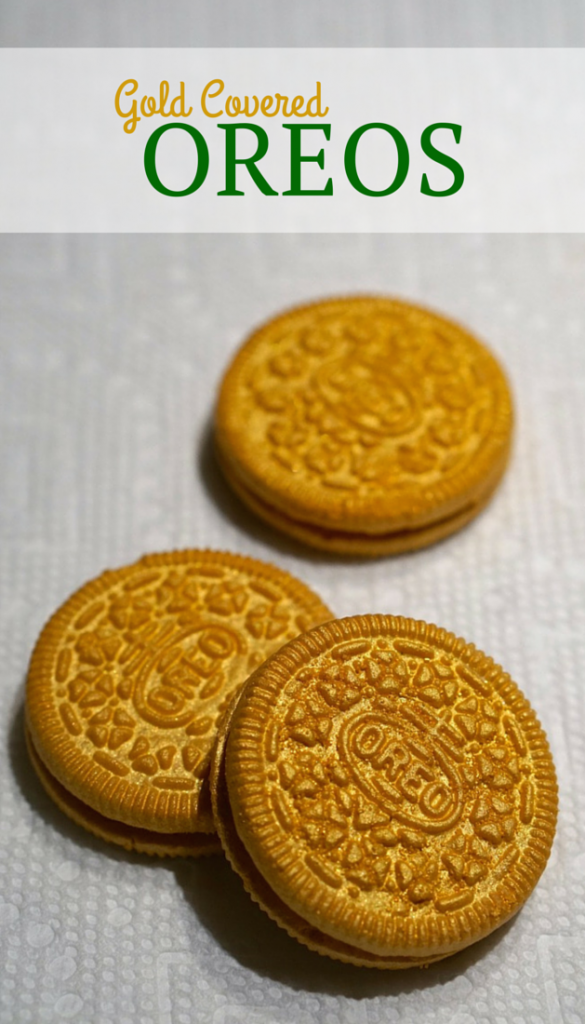 So even though they don't look exactly like the pinterest pin, I still revoke shenanigans, since I was so impressed by the Gold Color Mist Spray, even though it is a little pricey, I think it will also be very useful for some cupcake shenanigans in the future! Hope you all have a Happy St. Patrick's Day!