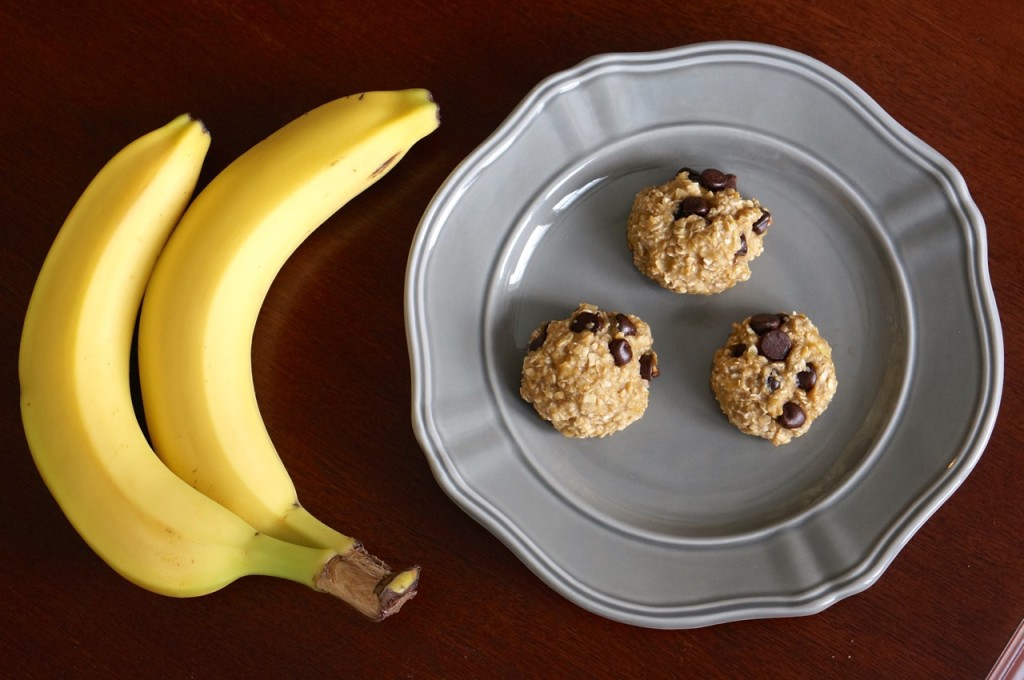 Lately I have been getting many requests for some healthy shenanigans. After a little research on Pinterest, I saw many pins featuring these super healthy 3 ingredient chocolate chip cookies. Since they sound too good to be true, I decided to call shenanigans!
Here is a video showing you exactly how to make them:
Healthy 3 ingredient cookie ingredients:
1 cup Quick 1 minute Oatmeal
1/4 cup Chocolate Chips (dark chocolate or regular)
2 very ripe bananas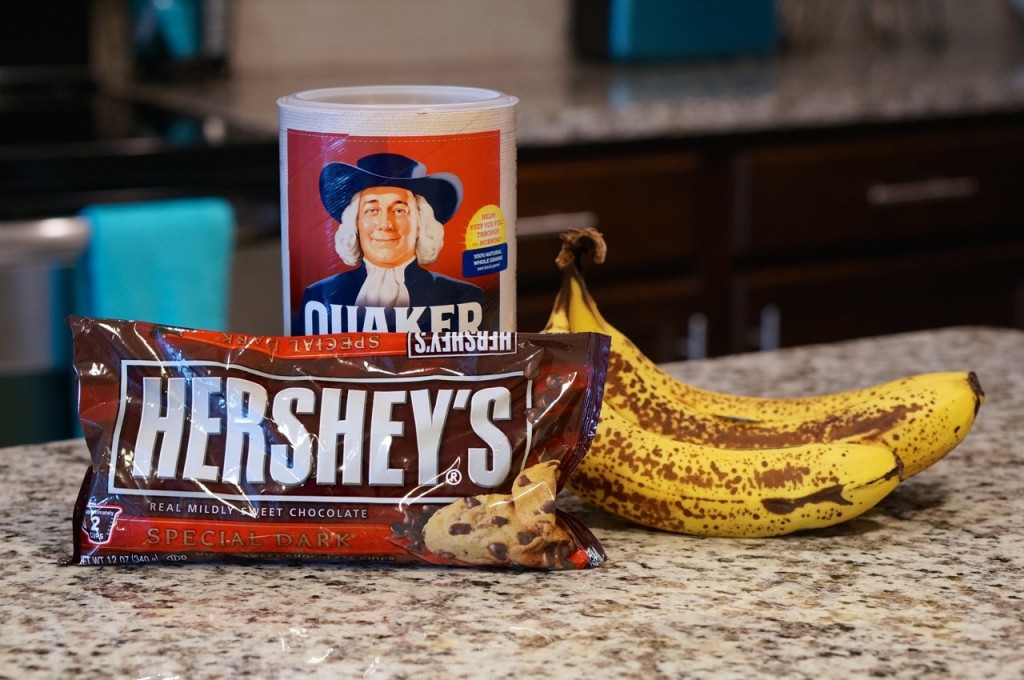 1) Mash all of your ingredients together using a fork or potato masher.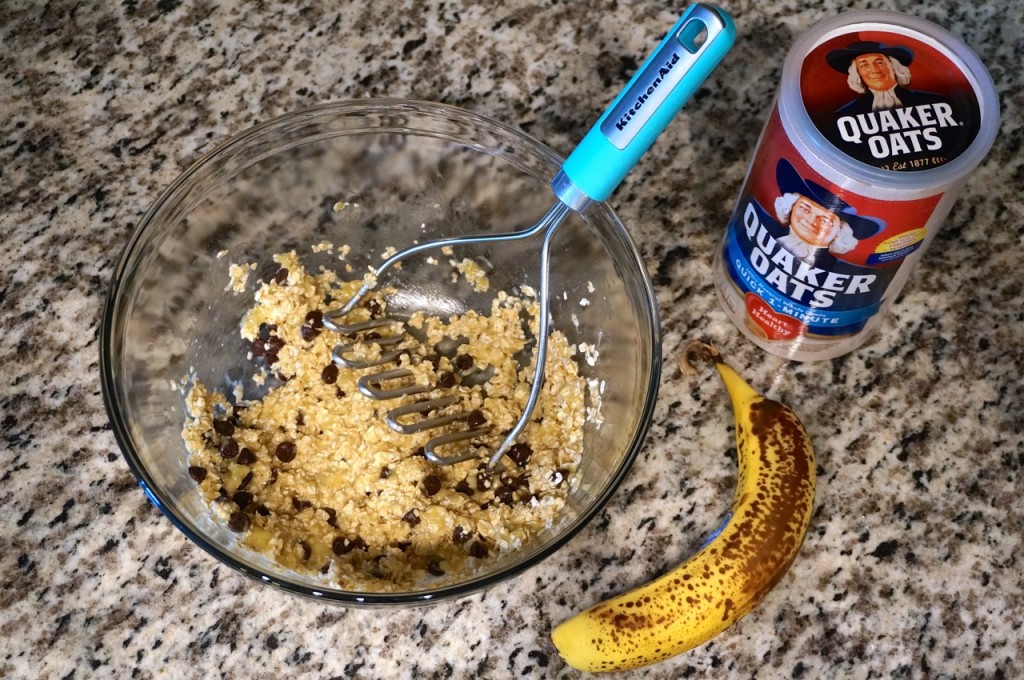 2) Preheat your oven to 350 degrees, grease your pan, then form little lumps of dough in your hands and place them on the baking sheet.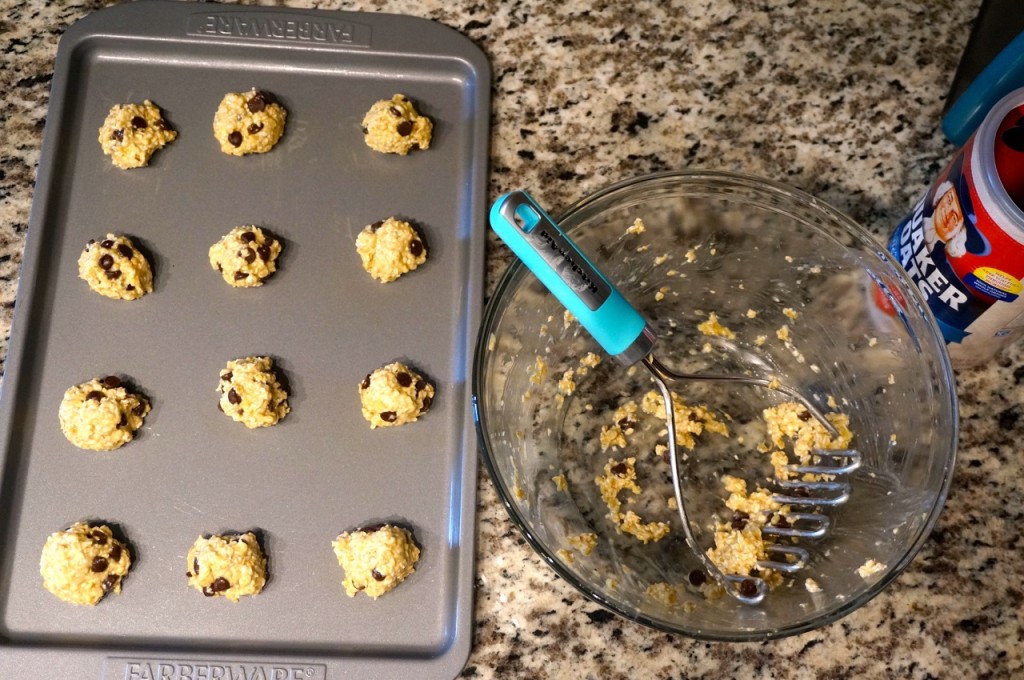 3) Bake for 15 minutes.
You are all done! These turned out way better than expected, and it seems like the riper the banana the sweeter that they are. Make sure that you refrigerate them if you are not going to eat them in one sitting (I keep them in the refrigerator and zap them in the microwave or put them in the toaster oven before re-serving). Let me know if there are any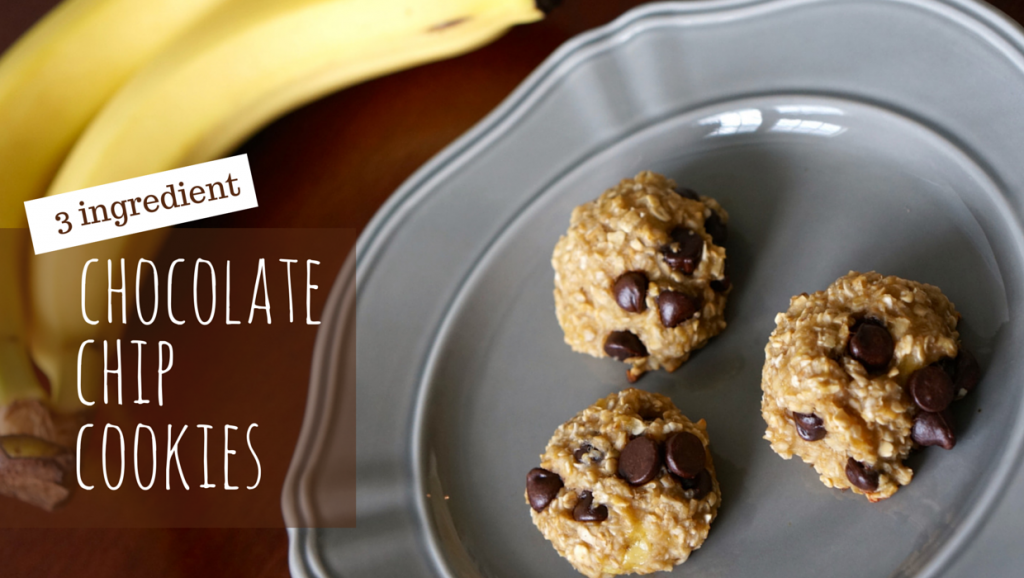 Shenanigans revoked!