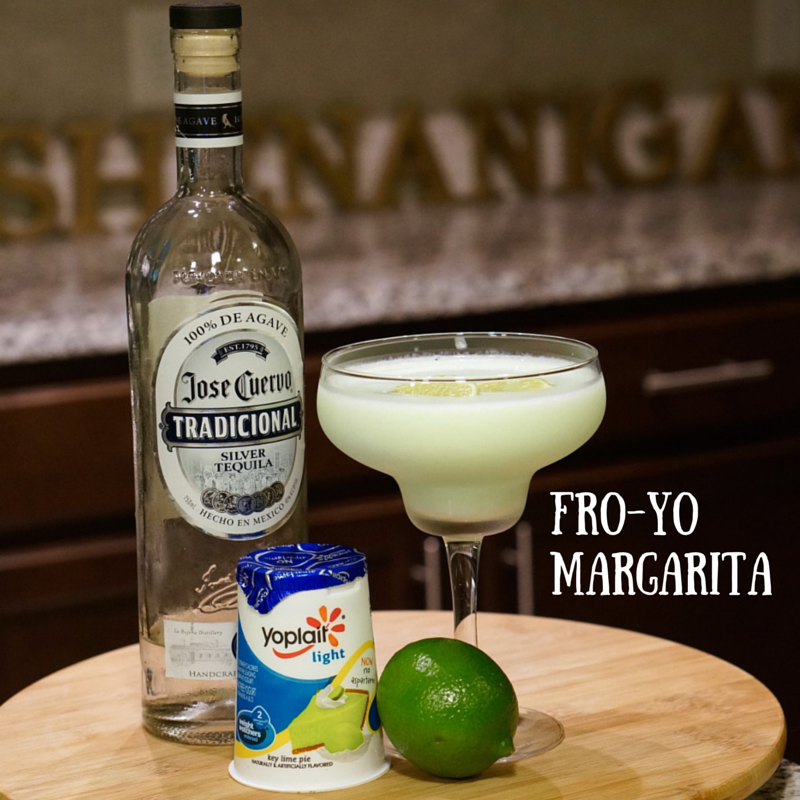 Happy Cinco De Mayo! After searching Pinterest for fun Cinco de Mayo recipes and crafts, I came across a recipe for frozen margarita frozen yogurt- two of the world's favorite things joining forces, it sounded too good to be true! So with that, I decided to call shenanigans.
Here is the video from my YouTube channel showing you how to make them:
The recipe I found on Pinterest called for Margarita flavored Yoplait yogurt, lime Cool-Aid, tequila, and limes for garnish. After searching the entire grocery store, I determined that my store did not carry Yoplait Margarita Yogurt OR lime Cool-Aid, so I was forced to improvise. I used the following for my fro-yo margarita recipe:
1 shot of tequila (about 3 tbsp)
1 and 1/2 containers of Yoplait Key Lime Pie Yogurt
1 cup of ice
1 lime for garnish (optional)
Add all of your ingredients into a blender. Blend. And serve. It's that easy.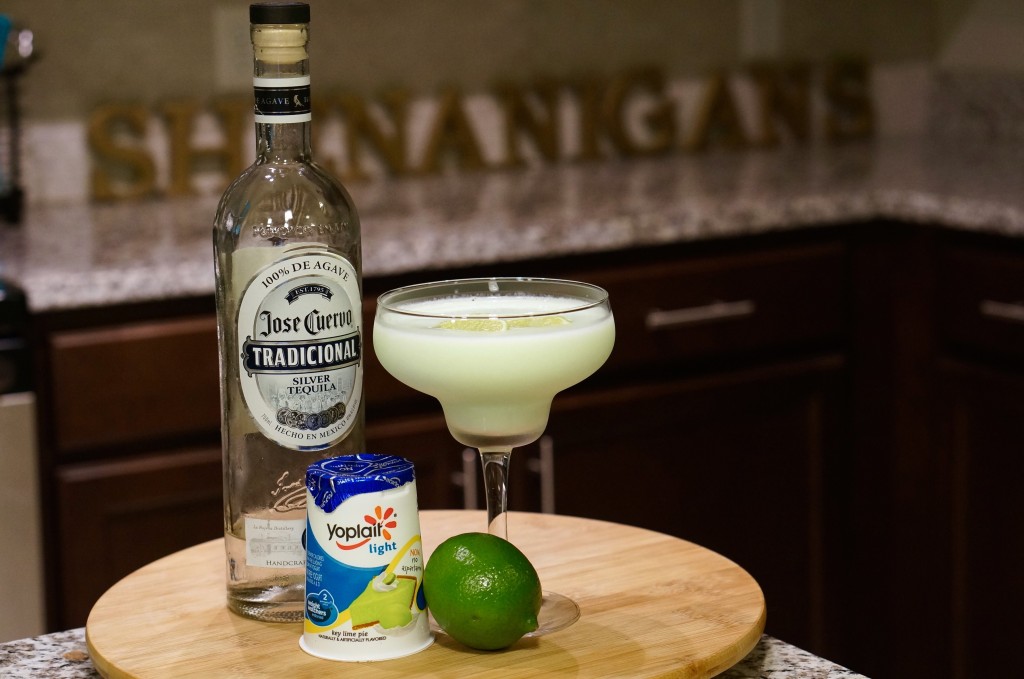 Shenanigans revoked (mostly). It tasted pretty good, but it was far from the consistency of frozen yogurt (it was more just like a sweet frozen margarita). I thought that it might thicken up if I put the ingredients in the freezer and then mixed it, but that didn't really work either. So the final verdict is that they are good, and creamier than a traditional frozen margarita, but they are not exactly the consistency of fro-yo.