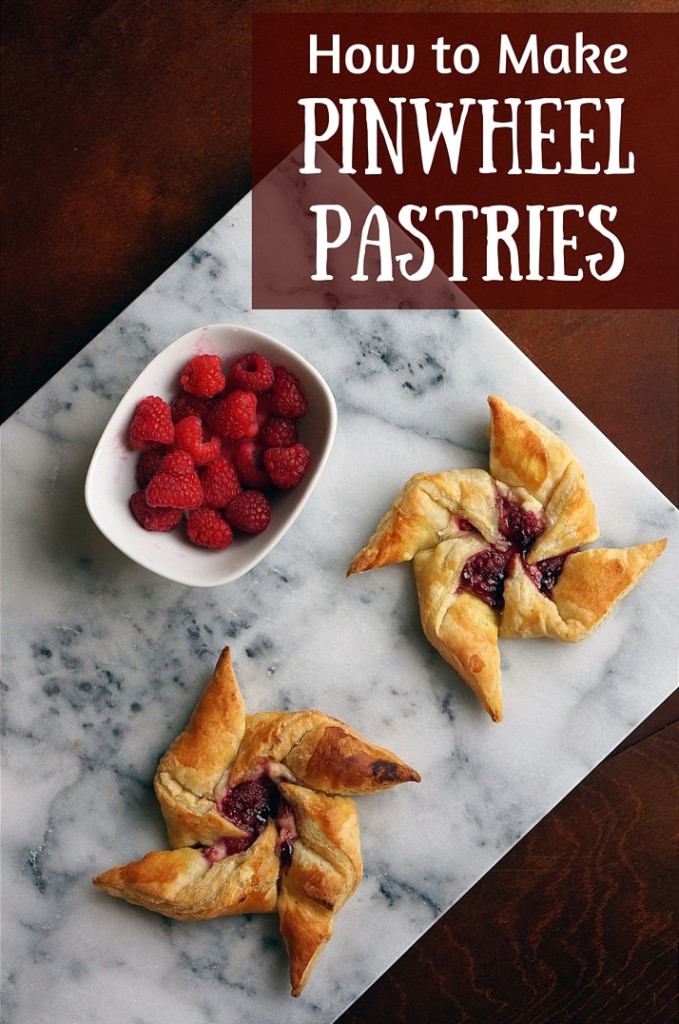 After scrolling through Pinterest for some inspiration, I found what looked like a very fun and yummy recipe for Raspberry Pinwheel Pastries from Just A Taste. They looked so yummy and perfect that I had to call shenanigans to see if it really was that easy to make (not to mention I felt like it would be a good idea in general to learn how to make pinwheel pastries).
Watch the step-by-step video: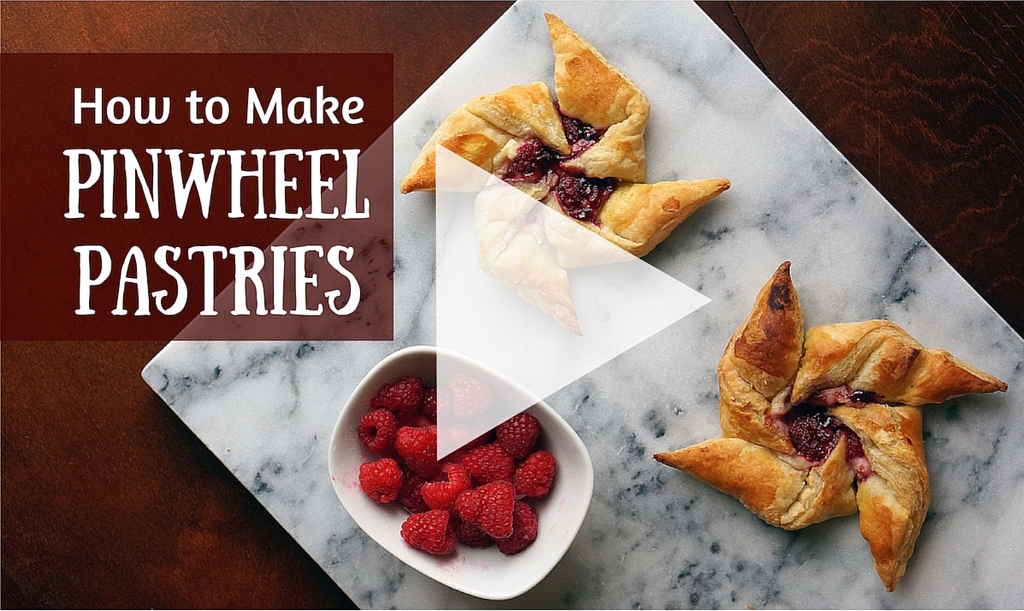 Raspberry Pinwheel Pastry Ingredients:
8 oz cream cheese
1/2 cup sugar
1 pack of puff pastry sheets
1/2 cup of raspberry jam
1 cup of raspberries
2 tsp vanilla extract
lemon zest
1 egg
flour (optional but helpful)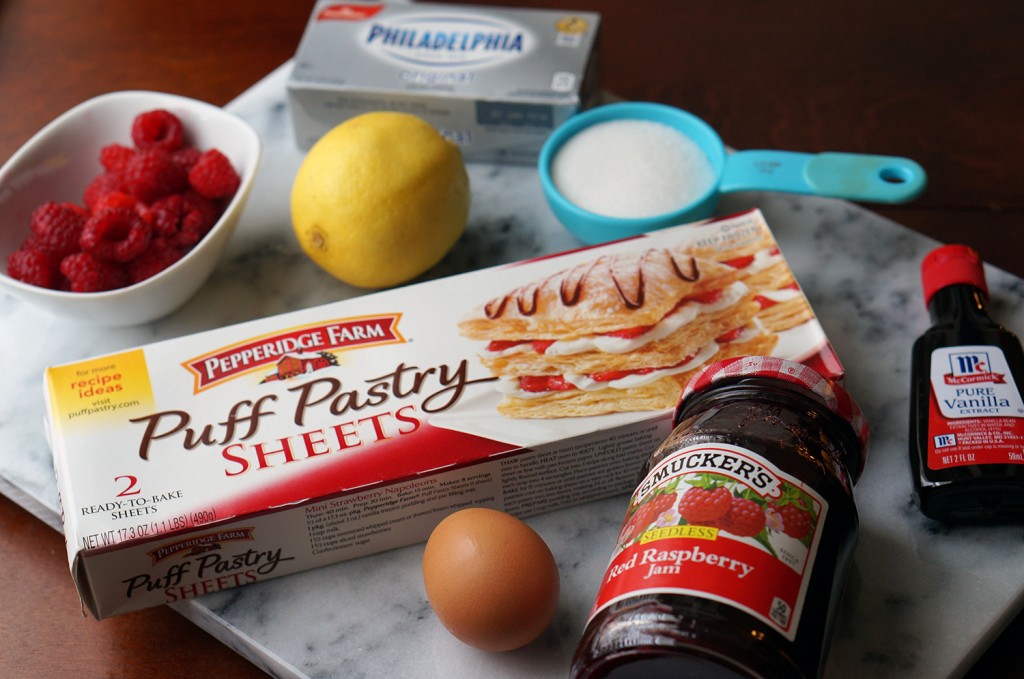 1) Using a mixer, blend 8 oz cream cheese, 1/2 cup of sugar, 2 tsp vanilla extract, and lemon zest.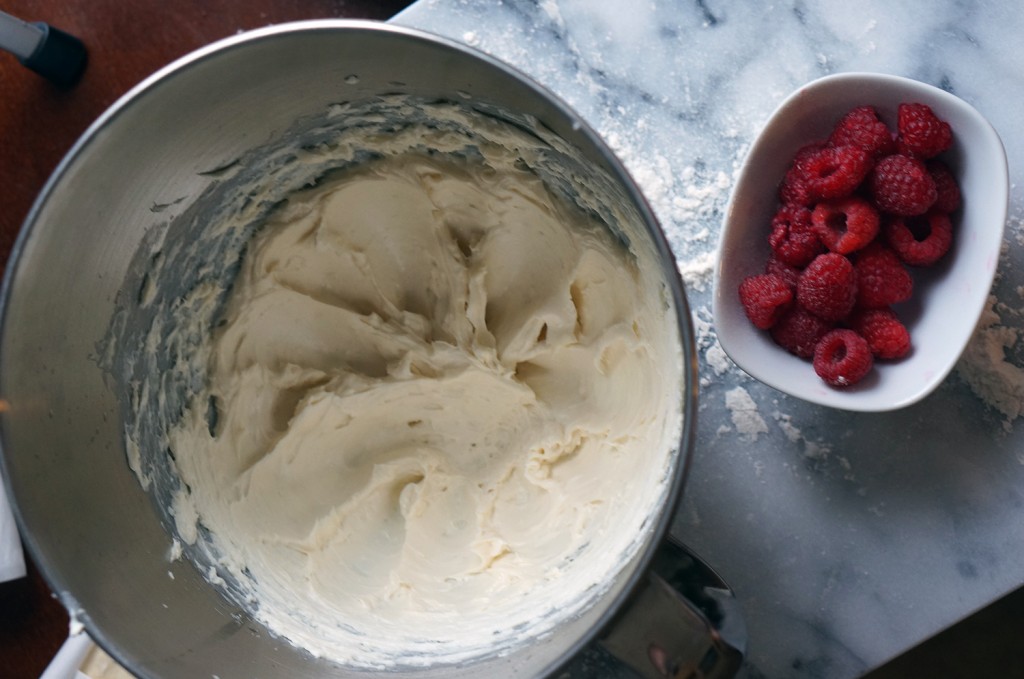 2) After letting your puff pastry thaw a little bit, gently unroll it onto a cutting board and cut them into 5 x 5 inch squares. Spreading flour on the pastries makes them a little bit easier to handle.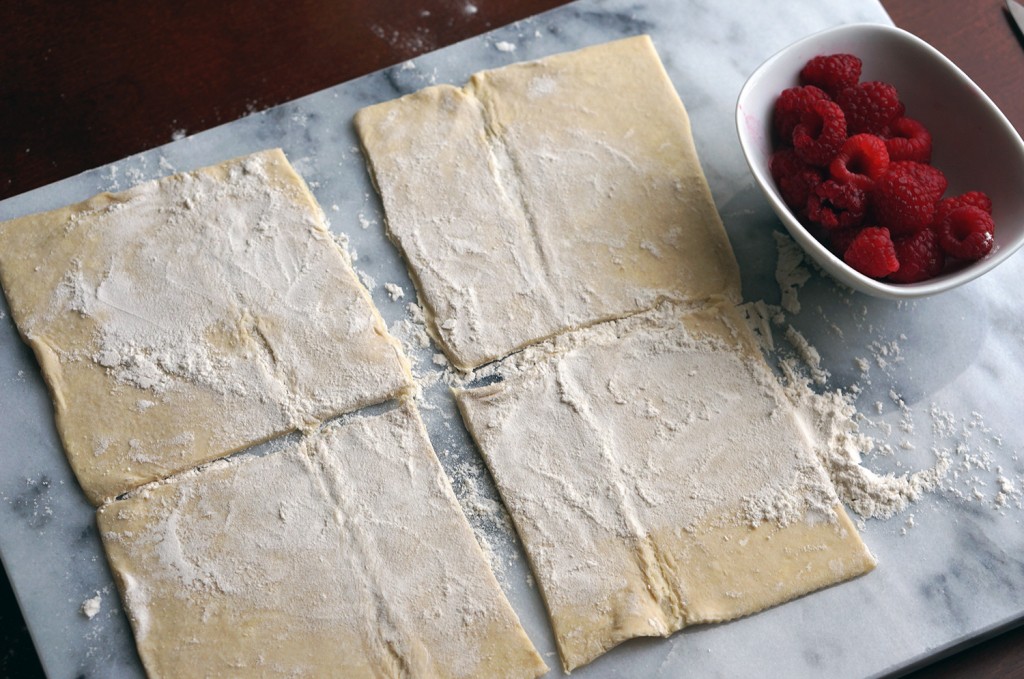 3) Scoop cream cheese mixture into the center of each puff pastry square.
4) Next put jam in the center of each cream cheese dollop and top with a raspberry cut in half. In the original recipe they placed 4 raspberries on each pastry, but I found this to be very difficult to fit them.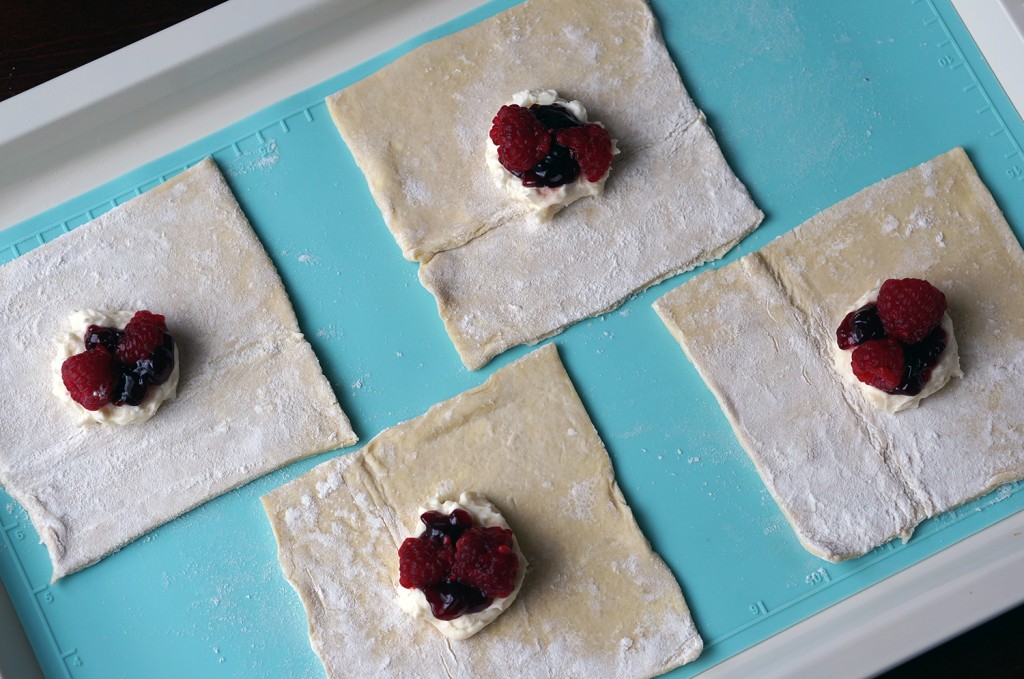 5) Score with fork.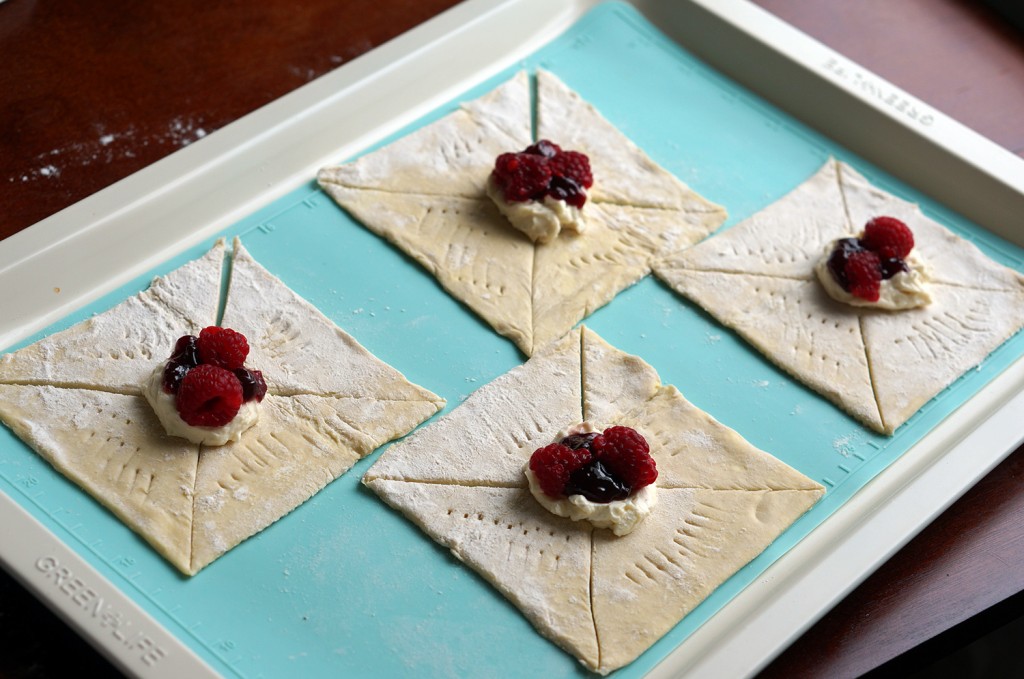 6) Pick one side of each triangle and fold it into the center of your pastry to form the pinwheel shape. If you are having difficulty with this step, watch my how-to video above.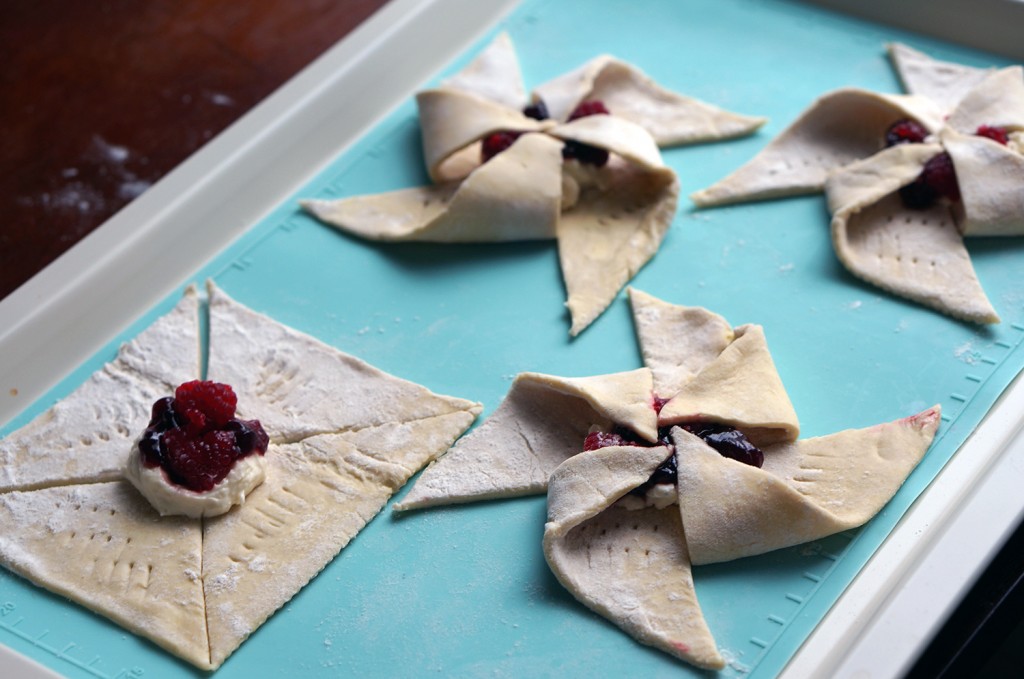 7) Whisk an egg in a bowl and spread egg mixture onto the pastries. If your egg is too thick to paint onto your pinwheels, thin it out with water.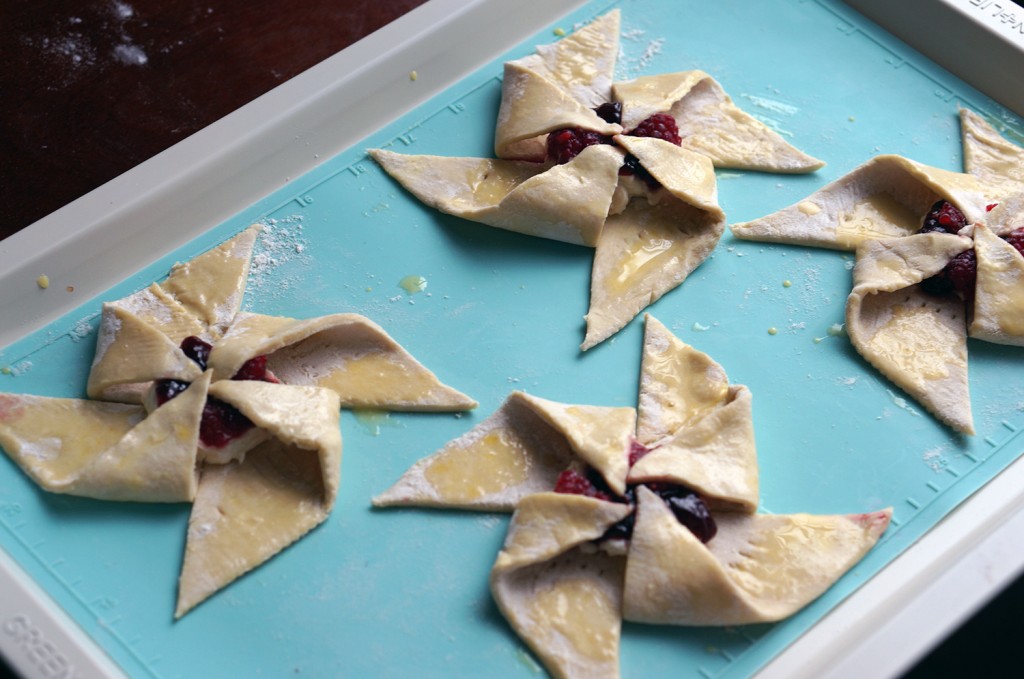 8) Bake at 400 degrees F for 15-18 minutes or until golden brown.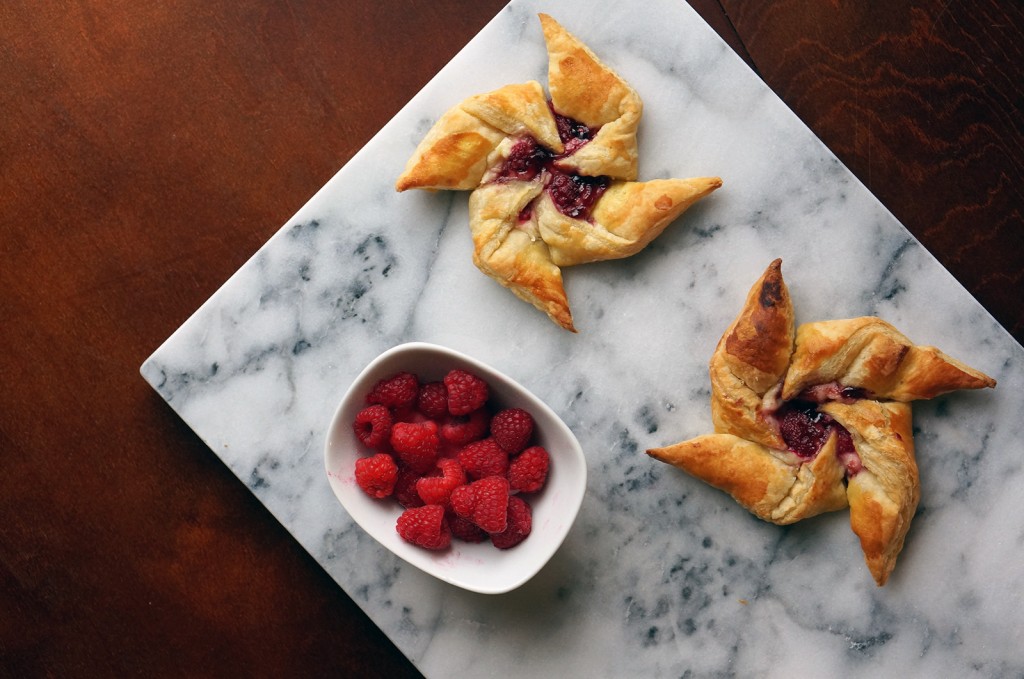 I revoke shenanigans on this recipe because it was easier to make than I thought it would be and they taste delicious! If you try them out be sure to share a picture on my social networks!