One of our favorite holidays of the year is Christmas, and it seems that we share that love with the majority of Pinterest. It is flooded with adorable decorations, festive recipes, and cute crafts to ring in the season! Over the next few weeks we are going to try to make as many festive Pinterest Projects as we can, addled as we are by finals and end of the semester activities!
One thing we really enjoy (hard as you may find it to believe) is baking things for our friends during the holidays, but somehow we seem to lose plates along the way. Really college is just a giant dish exchange- we have several in our cabinets with mysterious origins!
Our Version                                                          Pinterest Version
We saw these adorable homemade candy plates a few days ago and thought they were adorable! Peppermints certainly remind us of Christmas, and the red and green coloring makes it just about perfect. However, as usual our skeptical natures got the best of us and we thought that they looked to good to be true, so of course we decided to call shenanigans. The original pin claimed that you just have to pop the mints in the oven for about 8 minutes for a perfect holiday cookie plate. As you can see, ours actually turned out pretty well. This is how we made it:
What you'll need:
Wax or Parchment Paper (we used wax in this tutorial and it stuck to the plate)EDIT: We found in later attempts that tin foil works better than both wax or parchment paper because it doesn't stick to the plate
Cookie Sheet
At least 40 mint candies (We used 19 reds and 18 greens for our design-If you want a bigger plate use more)
1) Pre-heat oven to 350. Place wax paper on the baking sheet.
2) Unwrap the candies and place them on the wax paper. You can get creative with your design- we tried to make ours look like a snowflake!
3) Place in oven at 350 degrees for 8 minutes. We would tell you to check on it periodically to see if it is done, because we think that we baked ours a little too long.
4) Take the pan out of oven and let it cool completely. Once it is cool, you can peel away the wax paper. Ours did not completely peel off, so be aware that the finished plate will not be edible. (Unless you have a craving for wax paper that is!) EDIT: In a later attempt we used tin foil and it peeled off perfectly!
5) Now you have an awesome plate made out of peppermint candy!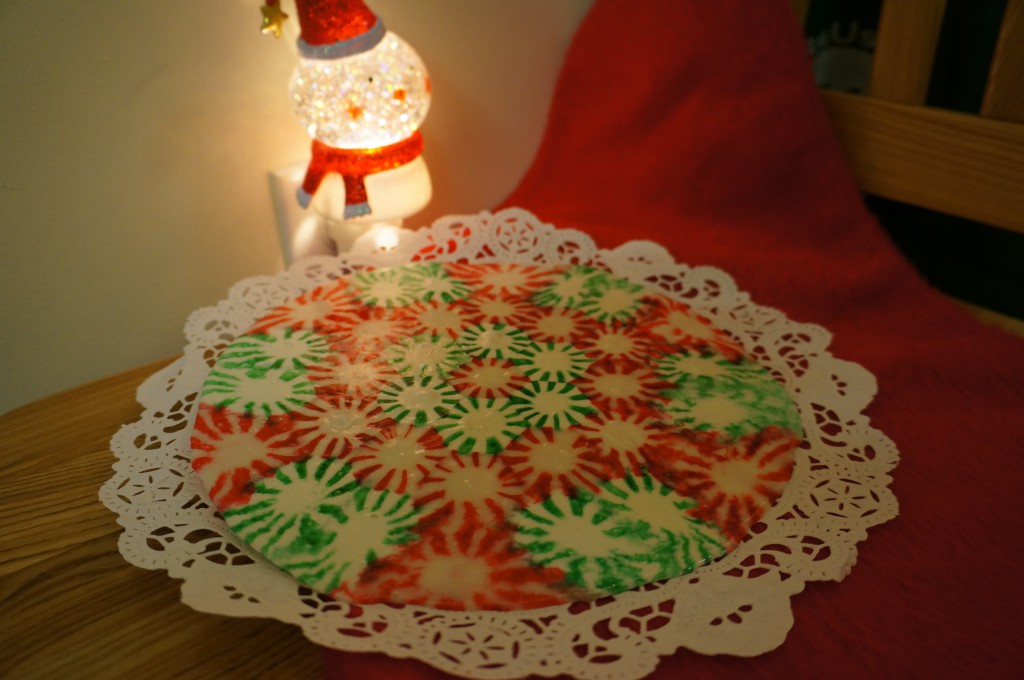 Although our plate is pretty cute, it did not come out exactly as pictured in the original post. The edges of our plate appear to look more "runny" than the Pinterest version. We think our mints might be to blame- we did not use Starlight brand mints like in the original pin, so our knock-off mints could have melted quicker.
We think that the original pinner may have sanded down the edges of her plate because it seems odd that the stripes around the edges of the mints are absent from the outside edges of the plate. Also the original pinner did not mention that the wax paper would stick to the bottom. EDIT: Later we attempted with tin foil and it worked much better!
Next time we do this we might try it in a round cake pan in the hopes that it will not spread out quite so much at the edges. Regardless, we still think it still looks pretty cool, and it does function well as a plate!
Check back to see what other Holiday Pinterest Projects we try next!

One of our followers sent us her attempt to at making a peppermint candy plate into Christmas tree, we thought it was so cute and creative we had to post it! Thank you, Ruth, for showing us your attempt at this Pinterest Project on our facebook page http://www.facebook.com/WereCallingShenanigans!
Shontelle also shared her awesome candy plate creations! She said that she used a good shallow pie pan, and that it didn't stick and looked just like a plate. Thanks for sharing Shontelle!
 For more shenanigans Like Us on Facebook!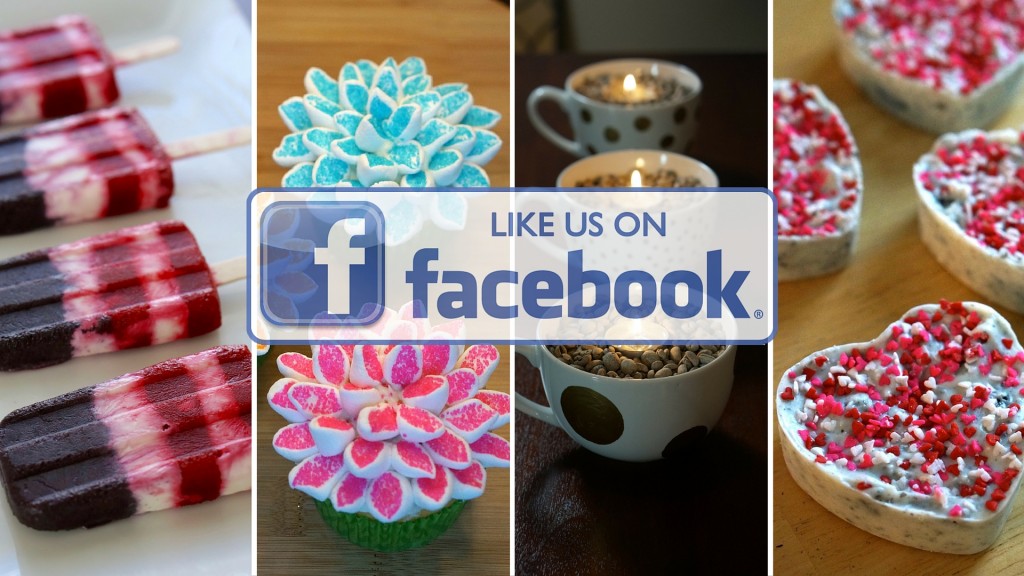 SUBSCRIBE FOR WEEKLY PROJECTS:
[contact-form to='shenanometer@gmail.com' subject='Enter new subscriber'][contact-field label='Enter email to subscribe' type='name' required='1'/][/contact-form]
Check out some of my other shenanigans: