This shop has been compensated by Collective Bias, Inc. and its advertiser. All opinions are mine alone. The following content is intended for readers who are 21 or older.
#muBARista #CollectiveBias
---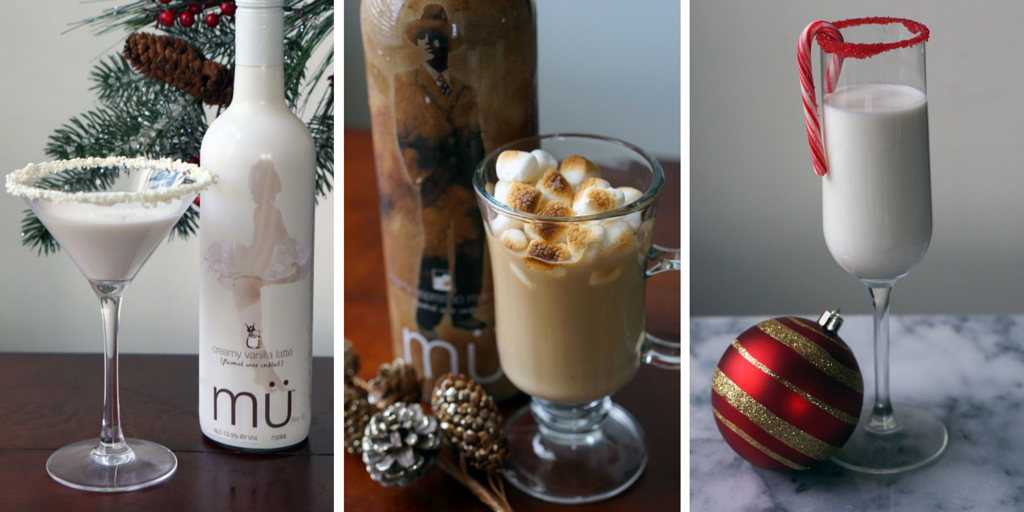 Since there are always family and unexpected guests stopping by this time of year, I love keeping these winter inspired cocktails and holiday cocktail garnish ideas up my sleeve. You will notice that I used mü coffeehouse cocktails in all of these recipes. Not only are they great in these recipes, but they also taste delicious on their own over ice, making it easy to throw together some fancy cocktails that will be sure to impress your family and friends!
Adding a garnish really takes your cocktail to the next level. After experimenting with many options, I settled on these 3 awesome holiday cocktail garnish and recipe combinations:
1. Vanilla Snowflake Cocktail
This cocktail is perfect for a girls' night! Although this drink is cold, it goes perfect with a winter wonderland theme. Make it extra classy by serving it in a martini class.
Ingredients:
3 oz. mü creamy vanilla latte coffeehosue cocktail
0.5 oz. Triple Sec
0.5 oz. Half & Half
White Chocolate Shavings
Simple Syrup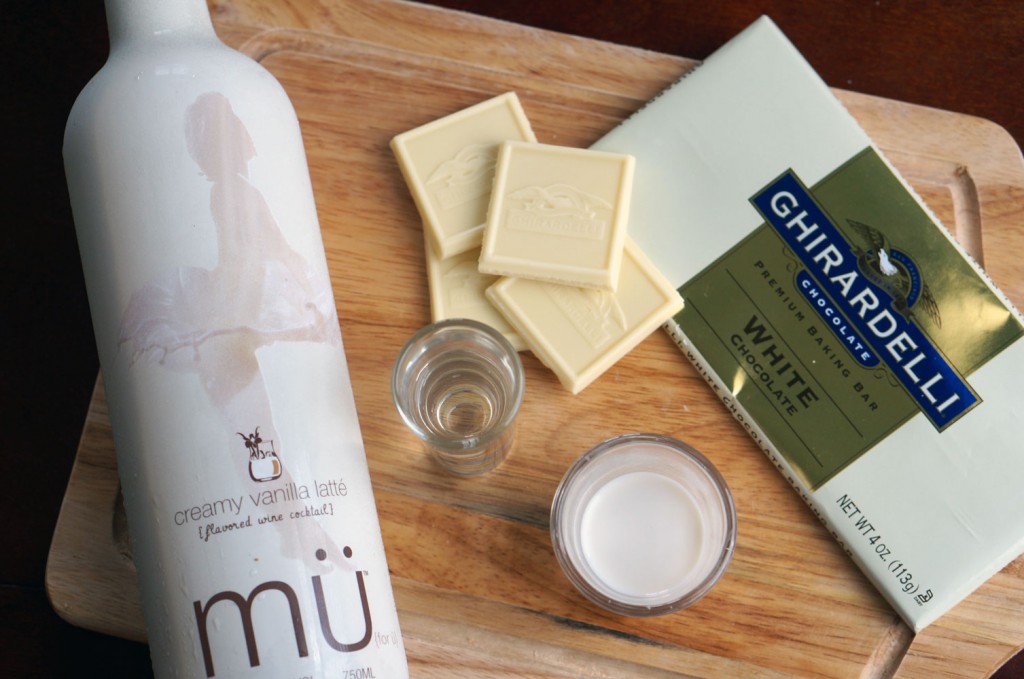 Shave your white chocolate with a grater, and use simple syrup to attach the shavings to the rim of your glass.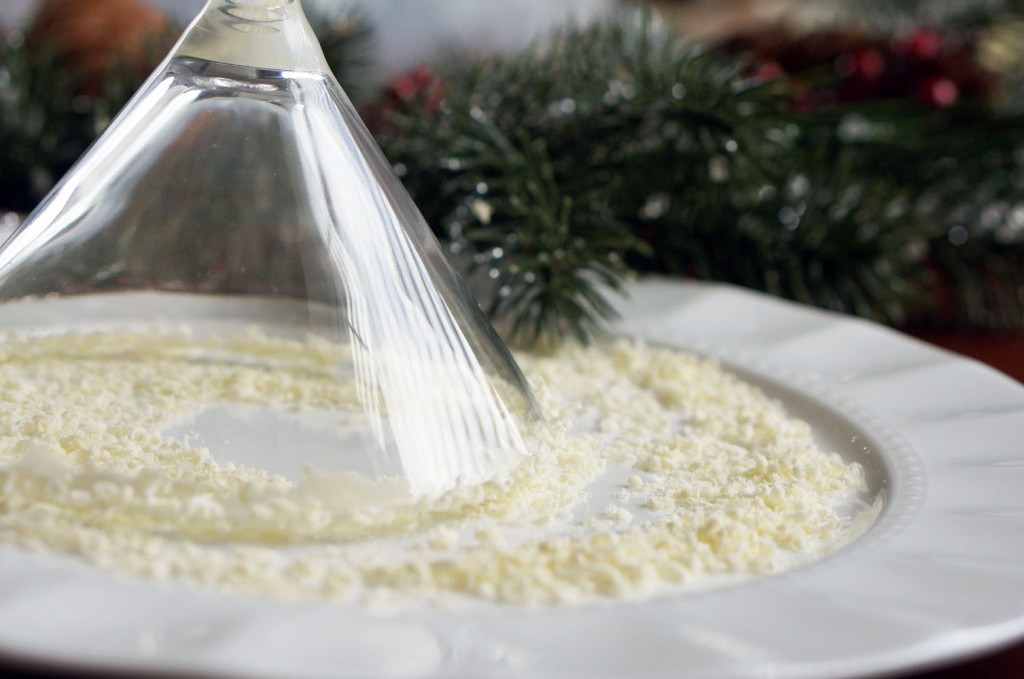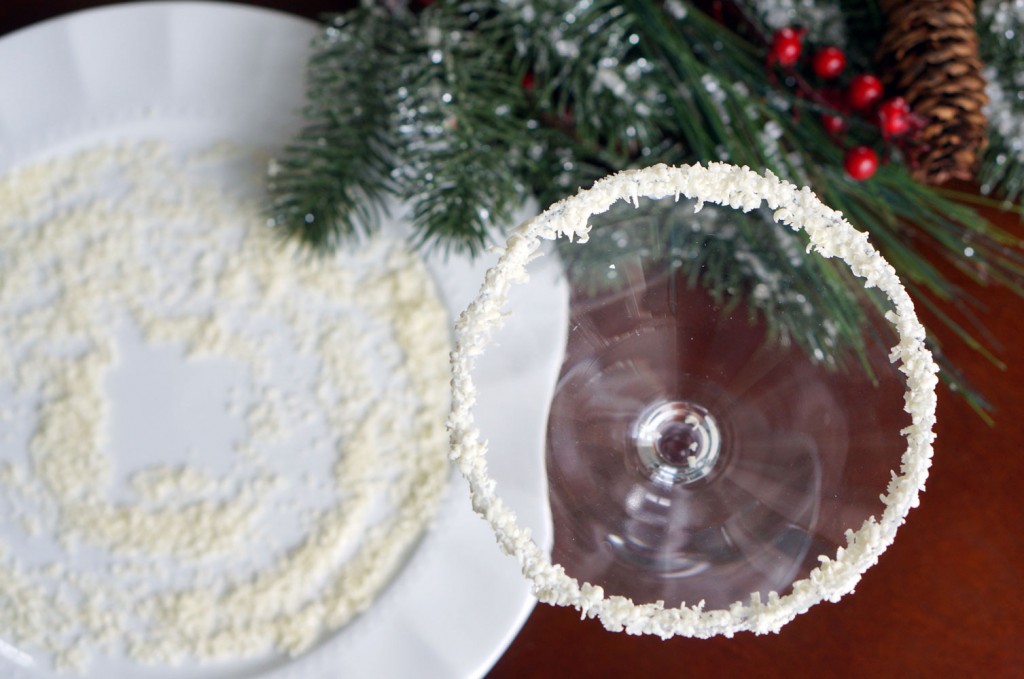 Mix together ingredients in cocktail shaker with ice and pour into your garnished glass.
Enjoy your yummy Snowflake Cocktail!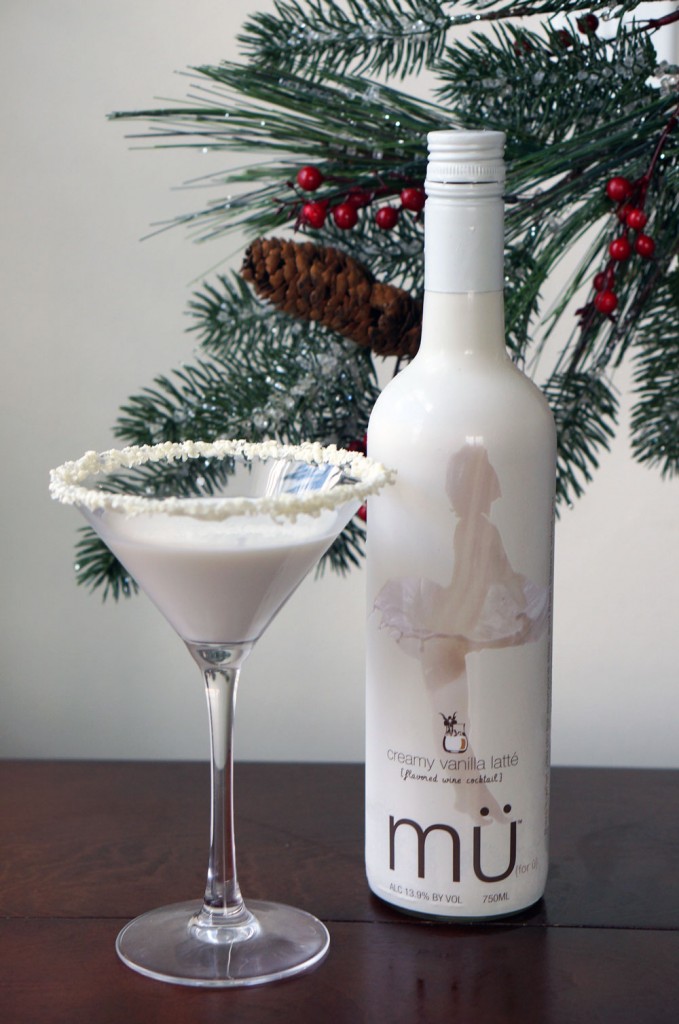 2. Caramel Macchiato Cocktail
This cocktail is great for curling up with on a cold winter's night (or a 65 degree night if you live in Florida like me). My friend, Adam, actually came up with the idea to add toasted marshmallows, which is genius! It reminds me of a grown up hot cocoa.
Ingredients:
4 oz. Strong Brewed Coffee
2 oz. mü creamy espresso macchiato coffeehouse cocktail
1 oz. Half & Half
Marshmallows
Carmel Syrup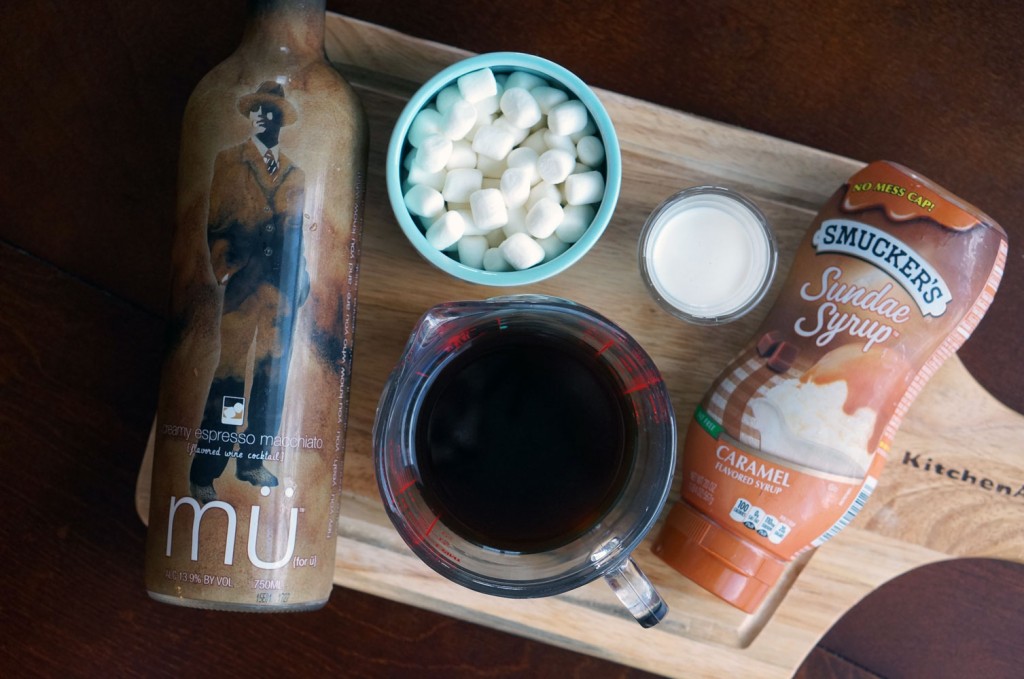 Combine coffee, mü Coffeehouse Cocktail, half & half, and a teaspoon of caramel. Stir.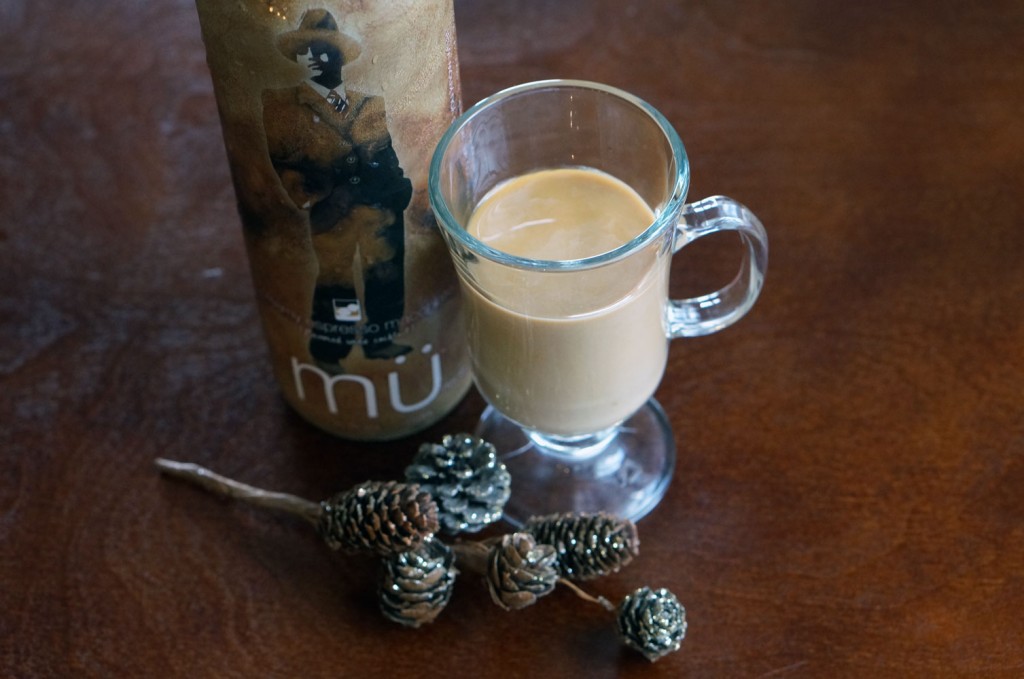 Place a handful of marshmallows on a piece of tin foil. Place in oven (or toaster oven) at 350 degrees until browned. (It took me about 5 minutes)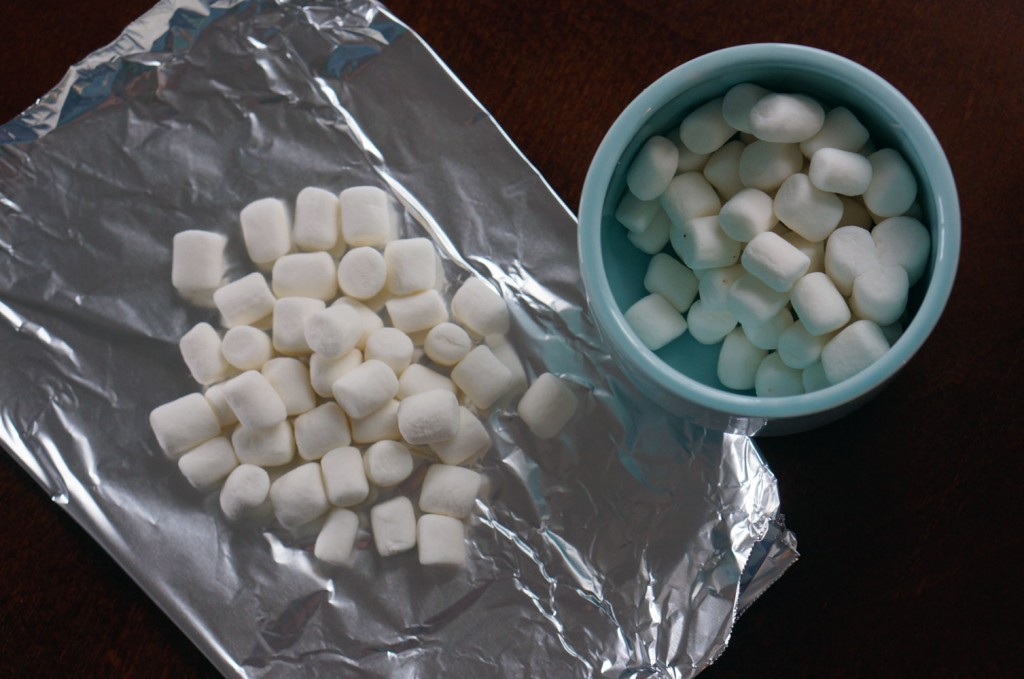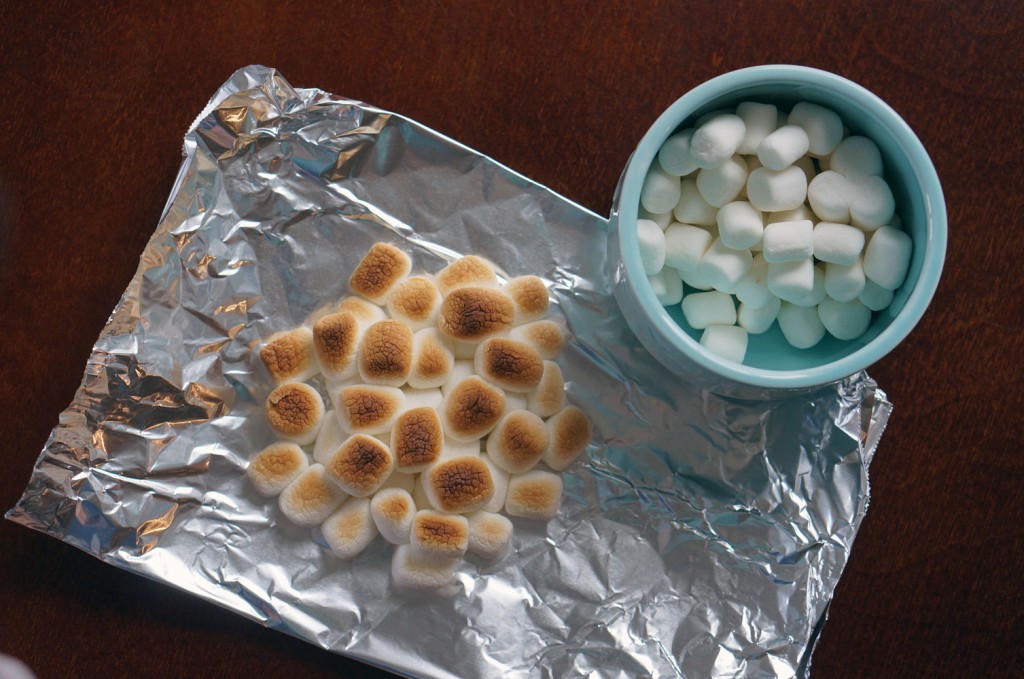 Remove from oven and use a spoon or large spatula to scrape the marshmallows off of the tin foil and on top of your coffee cocktail.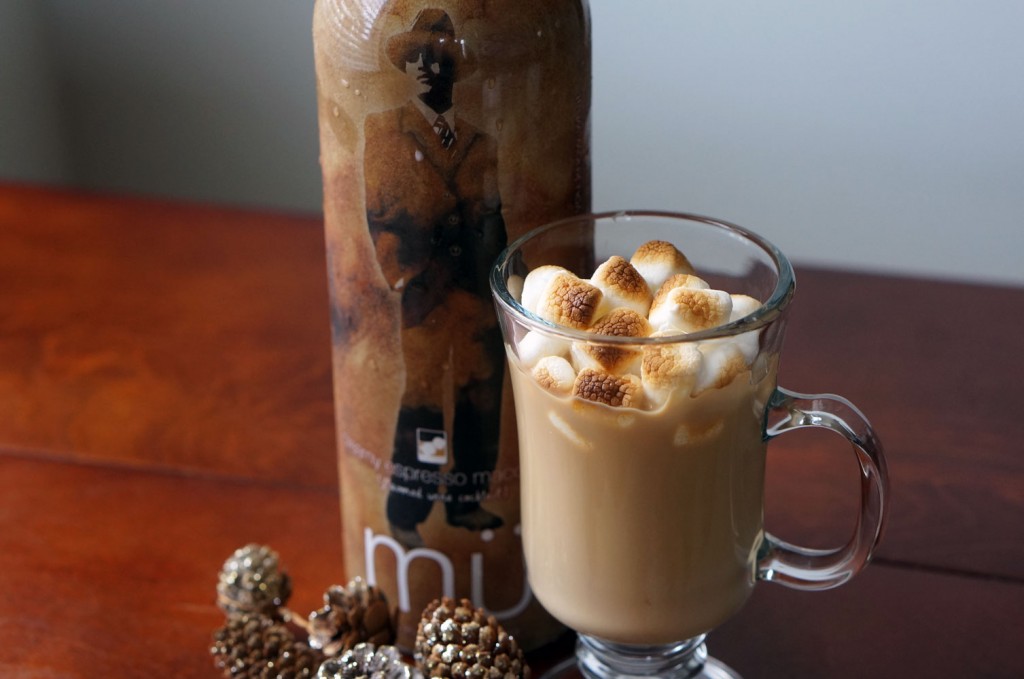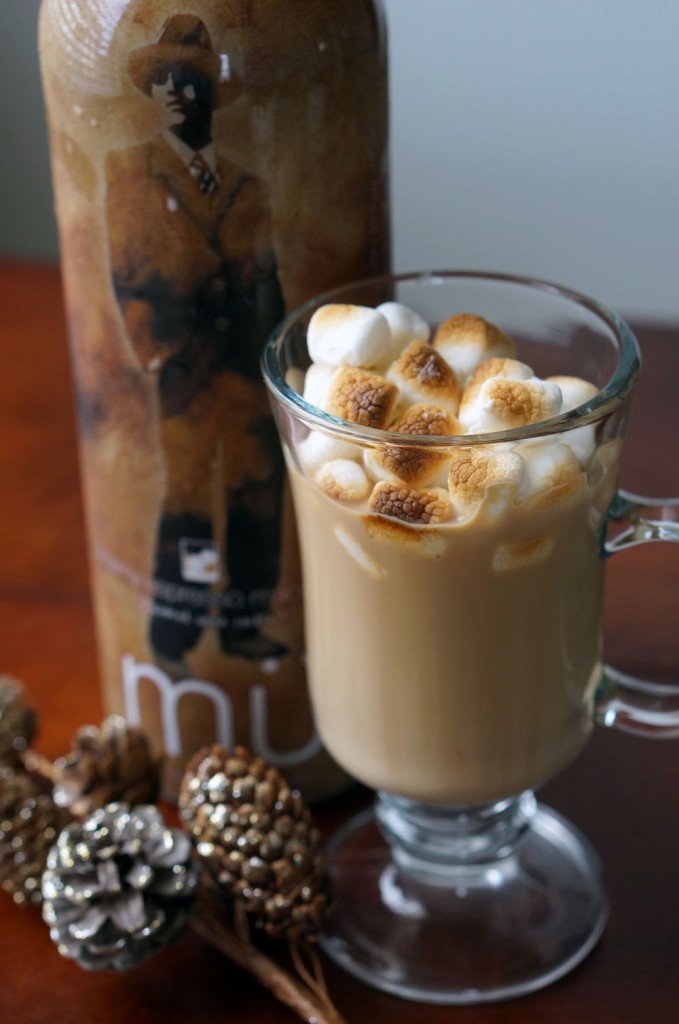 3. Candy Cane Cocktail
Lastly I created this cocktail because what is more festive than adding a candy cane on your glass! The hint of peppermint in this recipe makes it really stand out among other cocktails, and makes for an adorable presentation for any holiday party.
Ingredients:
2 oz. mü creamy vanilla latte coffeehouse cocktail
1 oz. Vanilla Vodka
0.5 oz. Half & Half
1 Drop Peppermint Extract
Mini Candy Cane
Red Sugar
Simple Syrup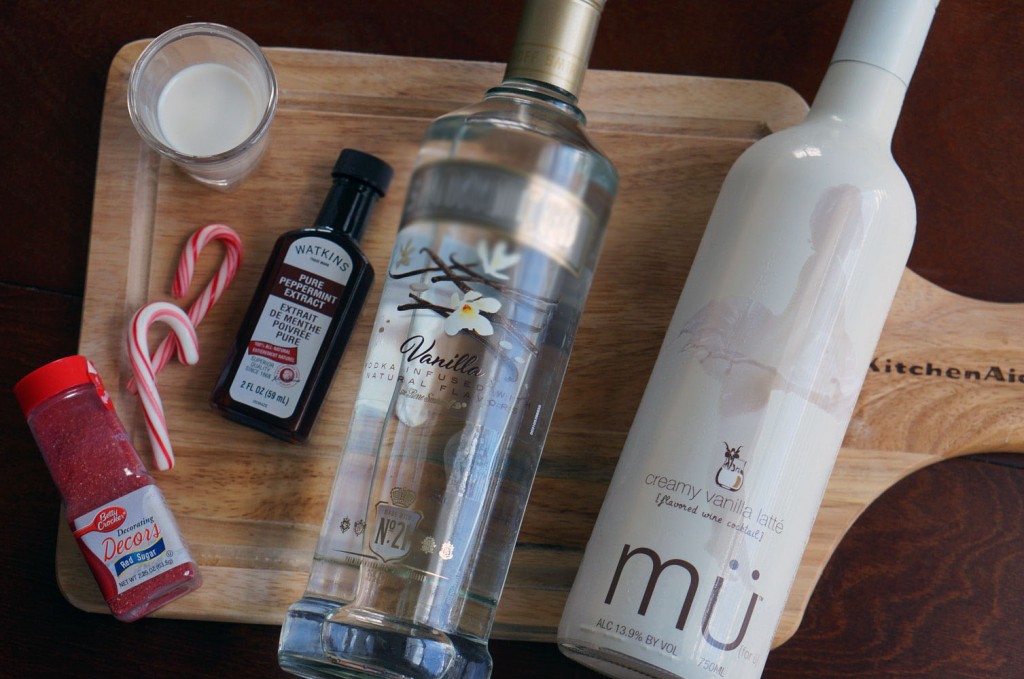 Dip the rim of your glass in simple syrup and cover in red sugar.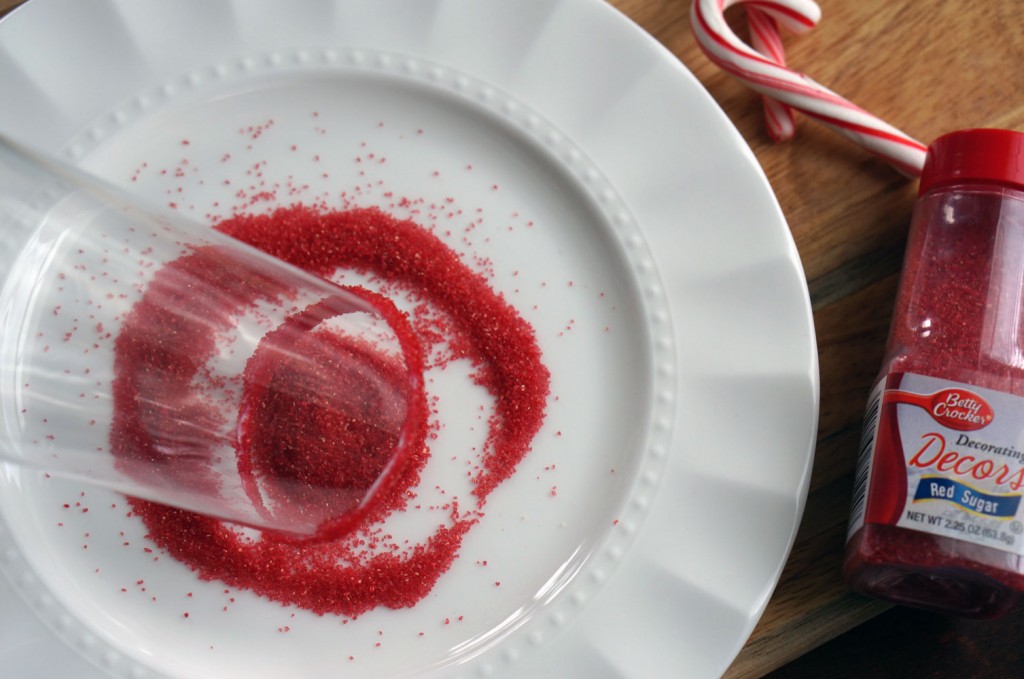 Combine mü coffeehouse cocktail, vanilla vodka, half and half, and peppermint extract in glass. Garnish with a candy cane and serve!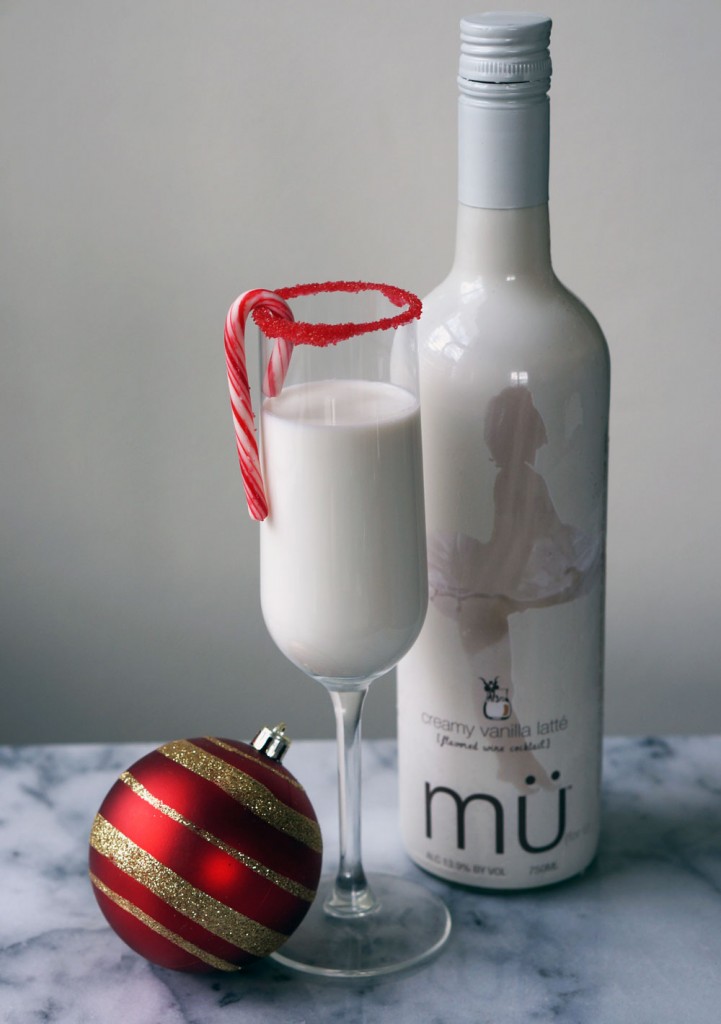 You can find these mü coffeehouse cocktails at Publix and other retailers. I purchased mine at Publix in the wine aisle, and right now there is a promotion that gives you a $2 instant coupon on the bottle! I will definitely be keeping these around the house for all of the unexpected guests that stop by around this time of year.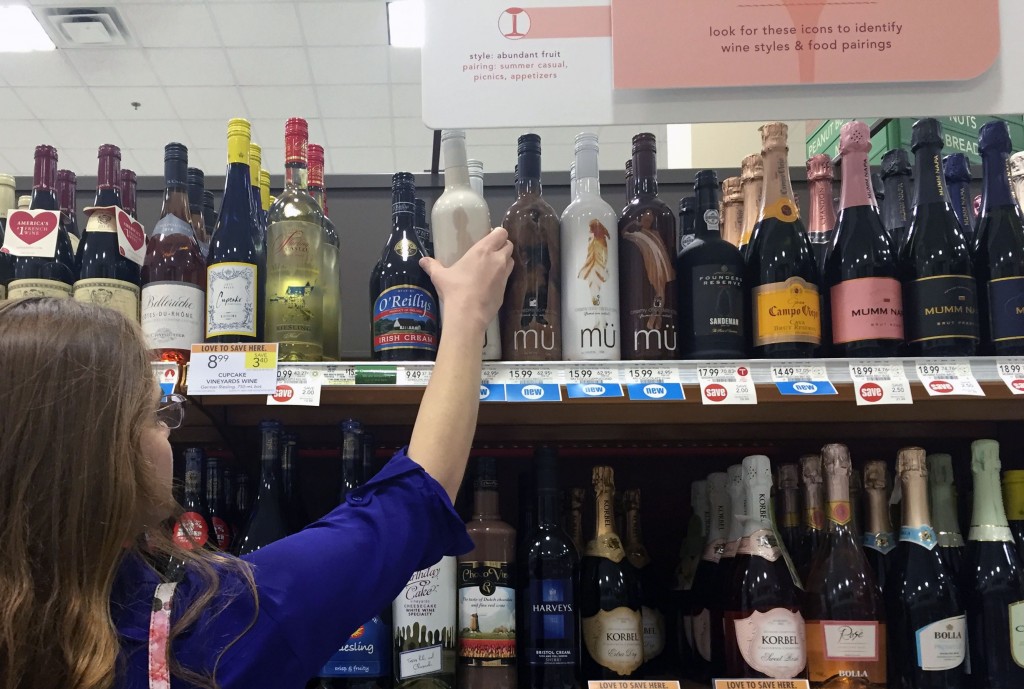 If you are throwing a holiday party this year, one thing that can really take your holiday party to the next level is a delicious signature cocktail, and what makes a better signature cocktail than these beautiful holiday cocktail garnish ideas. If you try out these cocktails be sure to let me know what you think, and if you have any other easy garnish ideas to add!