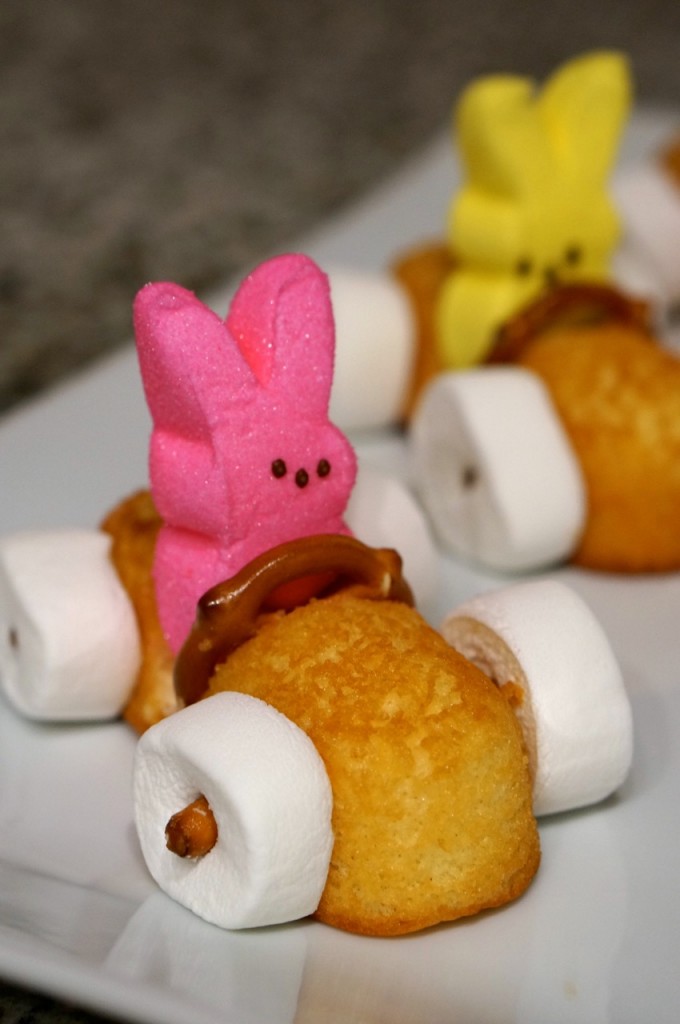 So for the past two years I have had this adorable spring project on my radar- Peeps Bunny Race Cars! How cute are these?! I know I have done many peep projects in the past, but I think this one takes the cake (no pun intended).
Here's what you will need to make your Twinkie Peep Cars:
Twinkies (good thing they are back in business)
Bunny Peeps
Pretzel sticks
Normal small pretzels
Large Marshmallows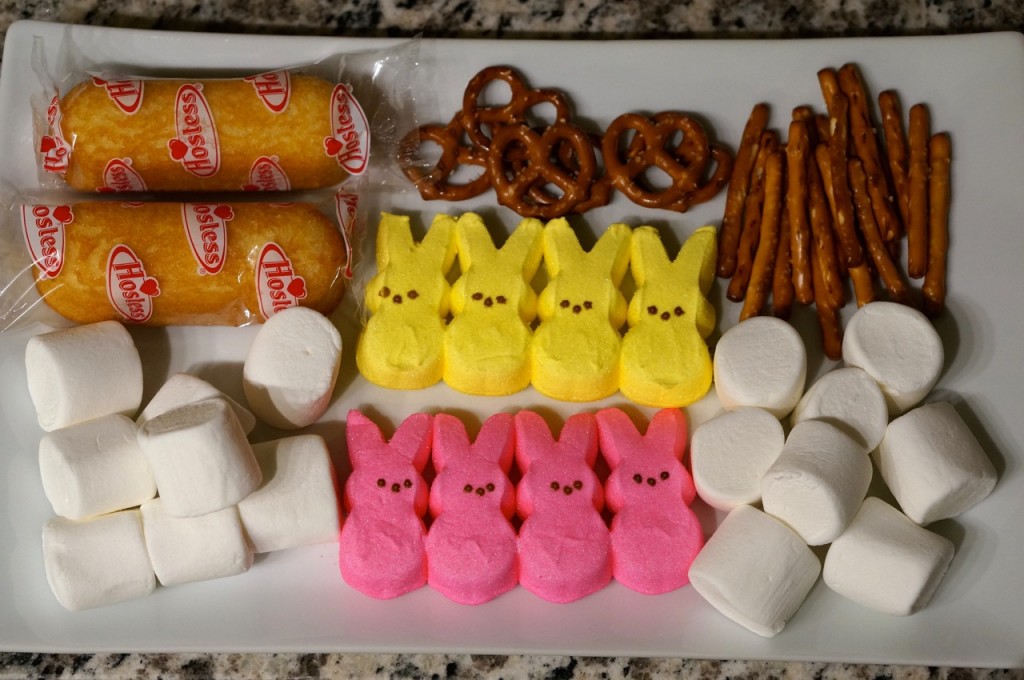 1) Use a knife to cut a slot in the center of your Twinkie.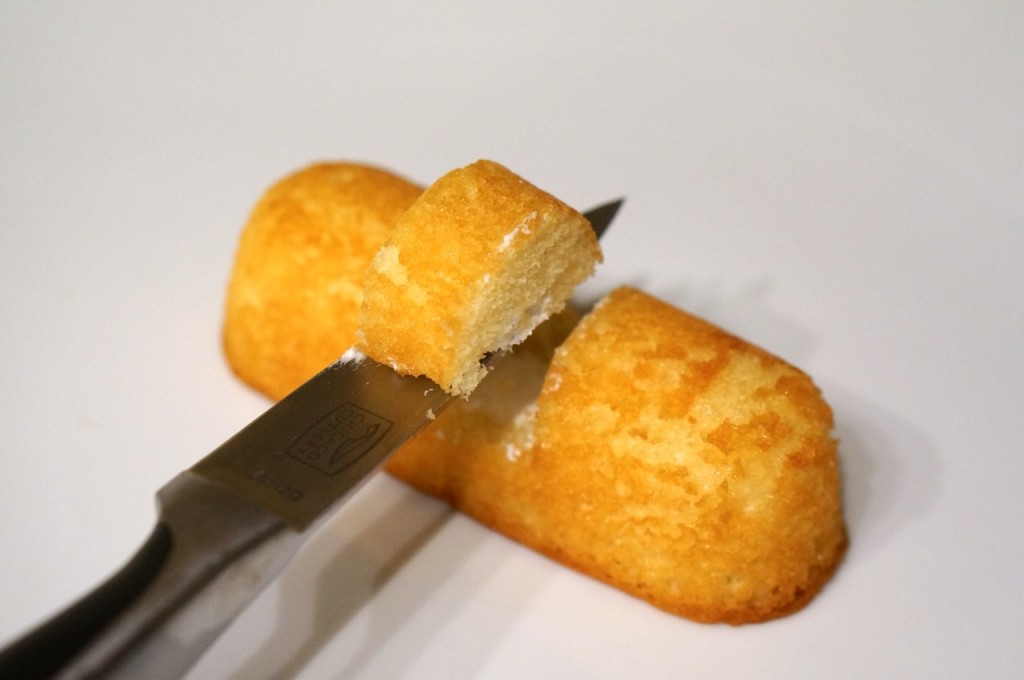 2) Push the pretzel stick through the Twinkie on each side of the slot. They will become the axles of your car.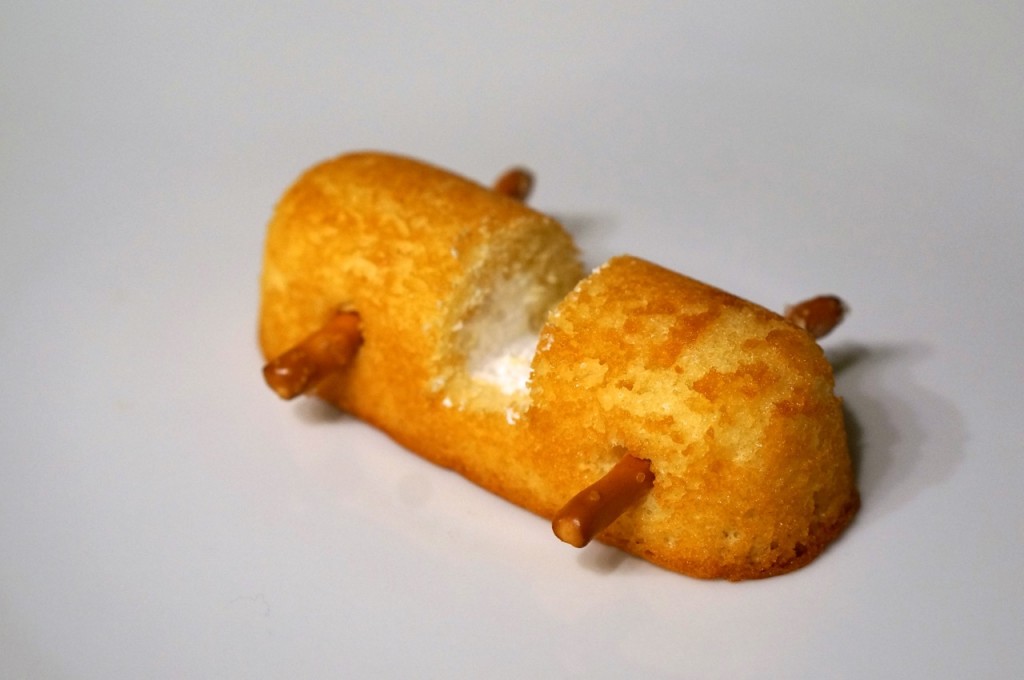 3) Cut large marshmallows in half.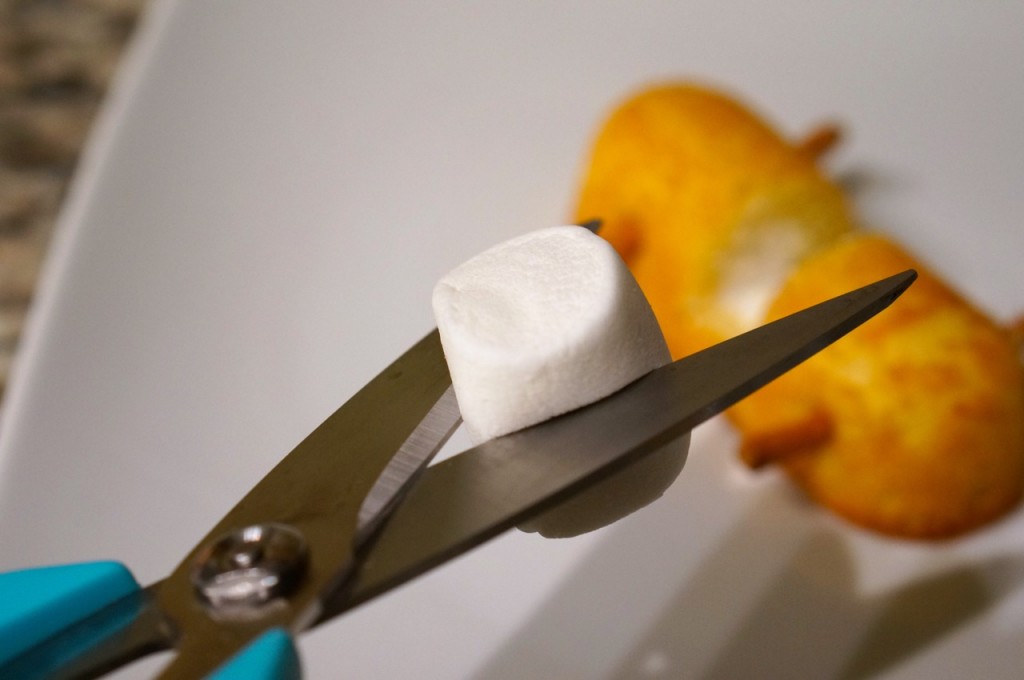 4) Slide the wheels onto your car (to make them stay, it helps to put the sticky side of the marshmallow toward the Twinkie).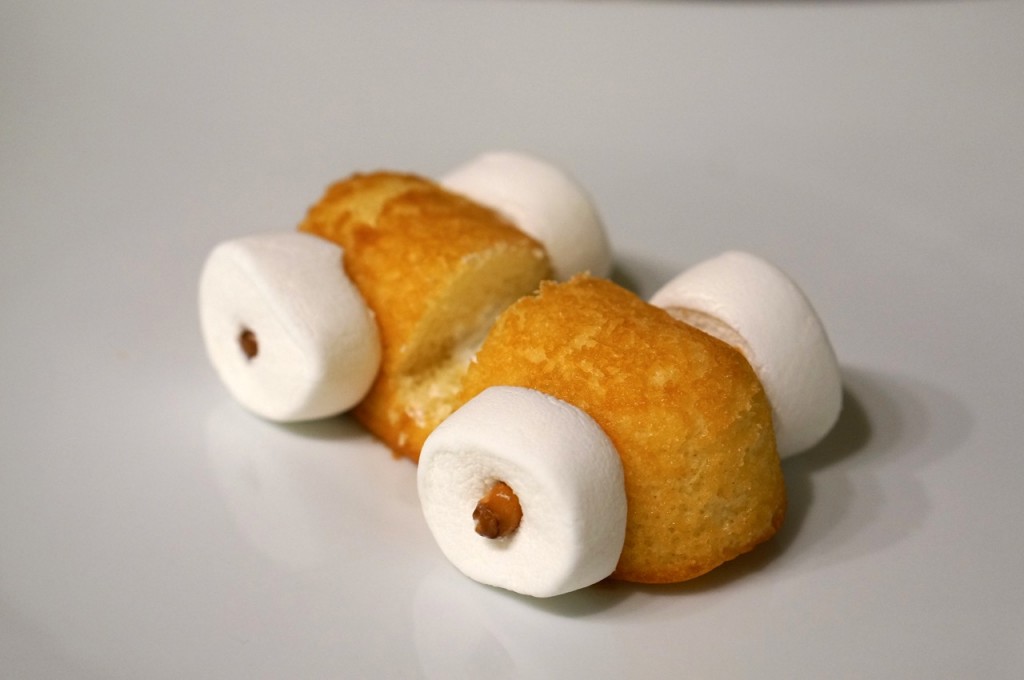 5). Add normal pretzel for steering wheel.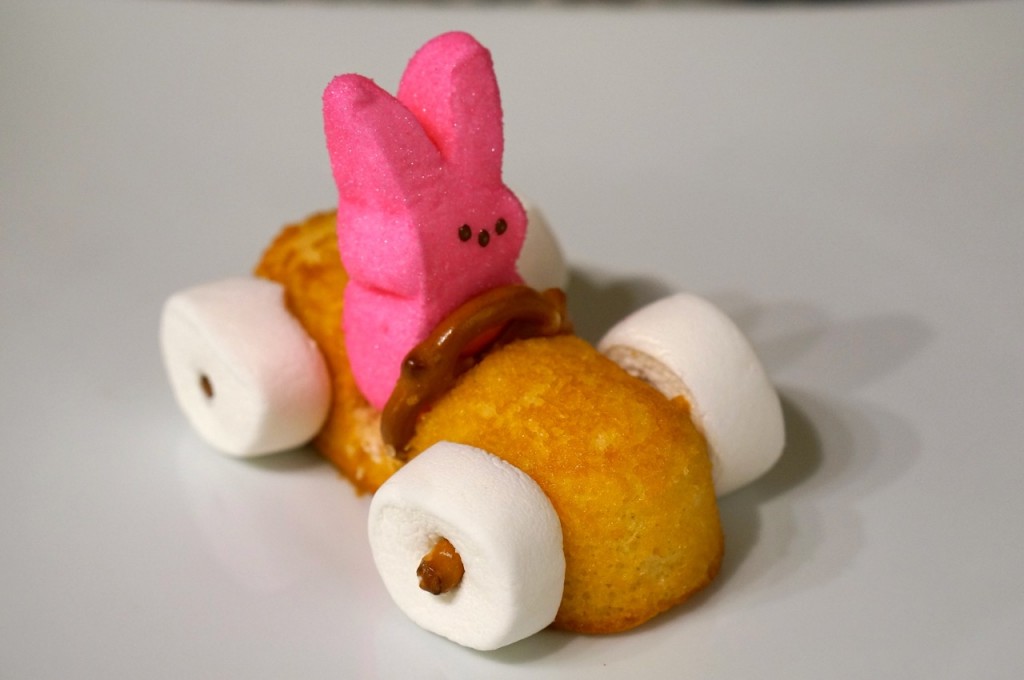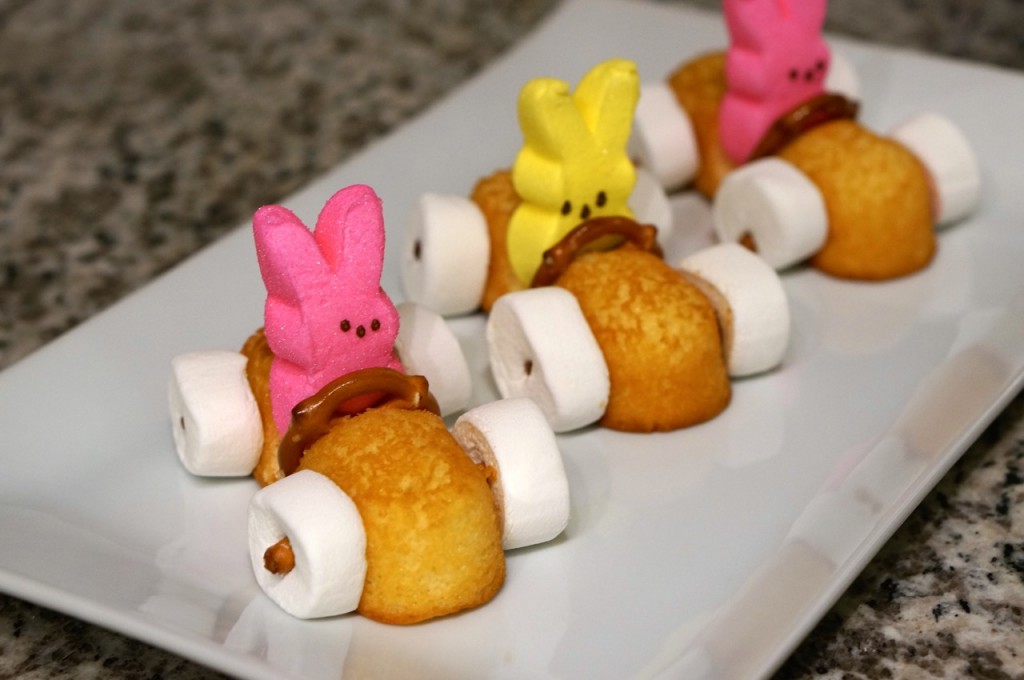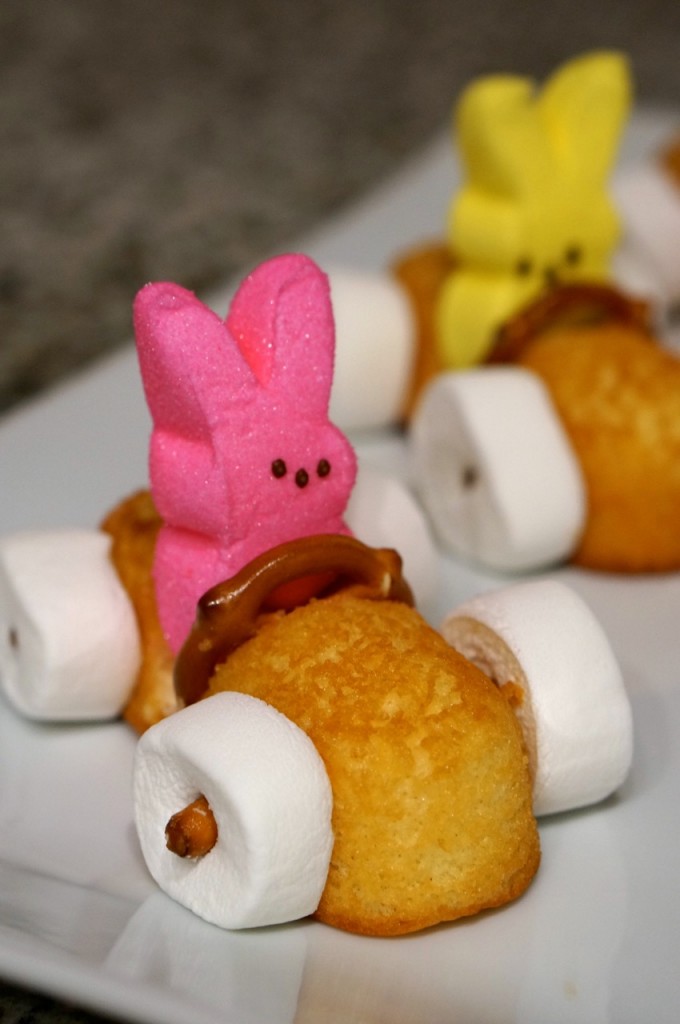 These were fun and easy and make the perfect Spring or Easter craft for the kids! Since my boyfriend works for a company that designs roads, I figured what a better office gift than these adorable little bunny race cars. Hopefully they are a hit at the office tomorrow!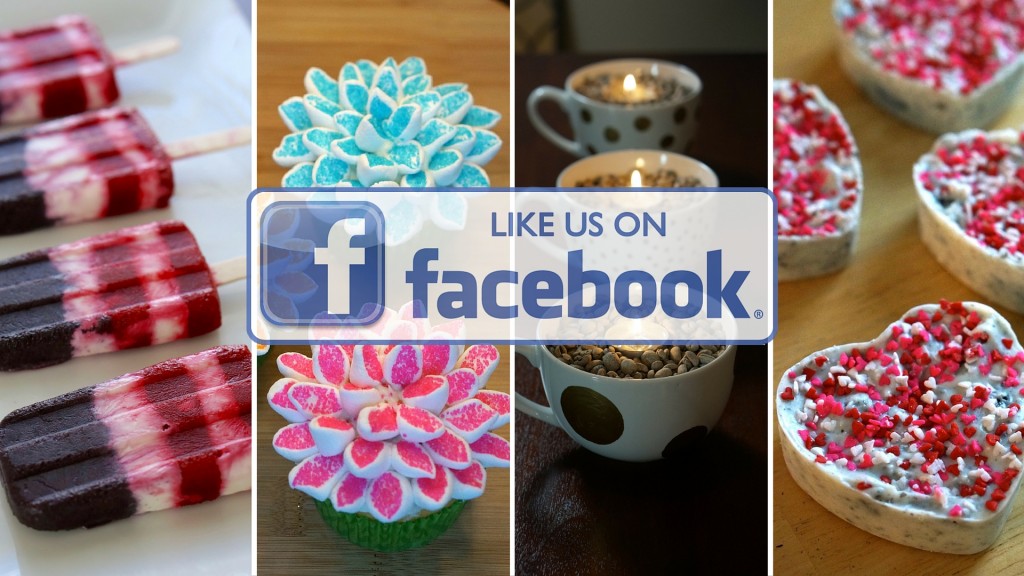 I had to share this adorable version that Debra shared on my Facebook page! She said that the little glasses and Easter egg were made by Wilton. How cute!!