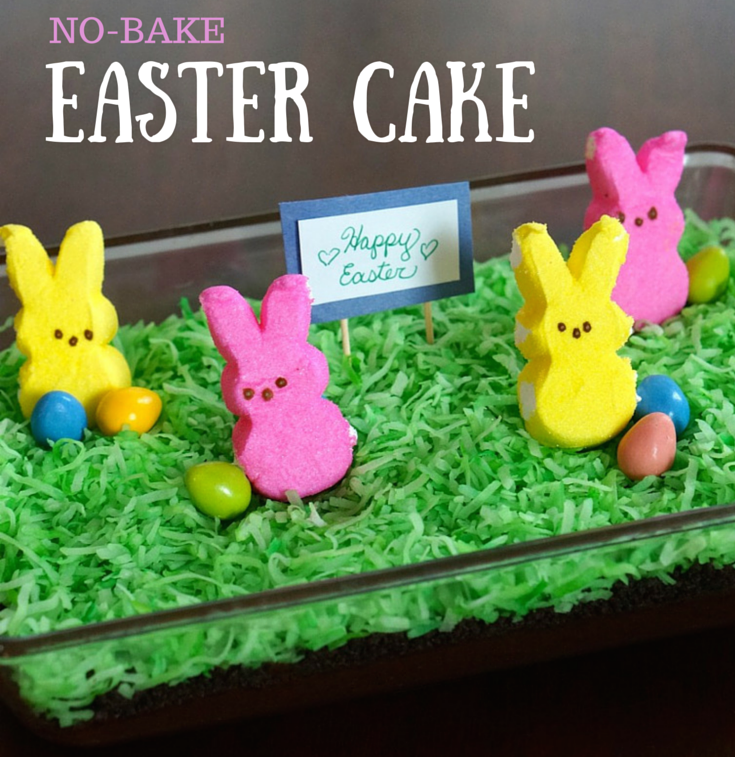 Happy Easter! Today I am going to a little Easter gathering and I wanted to throw something together quickly. I remember seeing this easy no-bake peep cake on Pinterest, and I had almost everything I needed to make it already. It is like the cup-of-dirt concept (pudding for mud, and Oreos for dirt), but upgraded for spring!
Here's what you will need:
Oreos
Coconut Flakes
Green Food coloring
Peeps
Chocolate Pudding
Robbin Eggs or anything else you want to decorate with
If you want to make these in small single serving size, buy clear little cups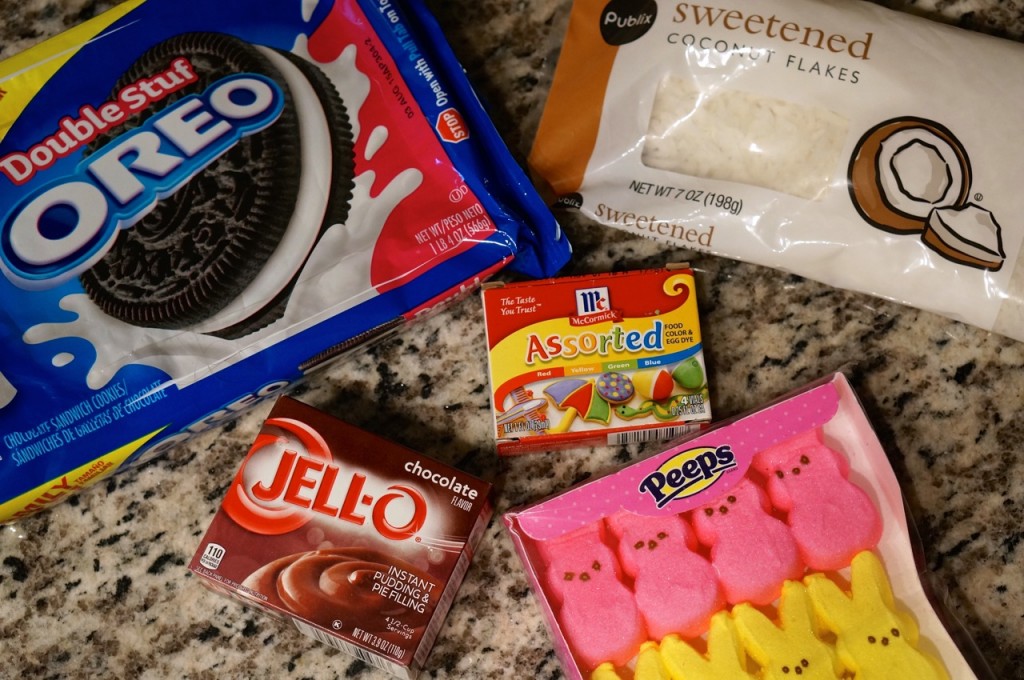 1) Make the pudding and layer it on the bottom of your container (it is fun to use a clear container so that people can see the layers).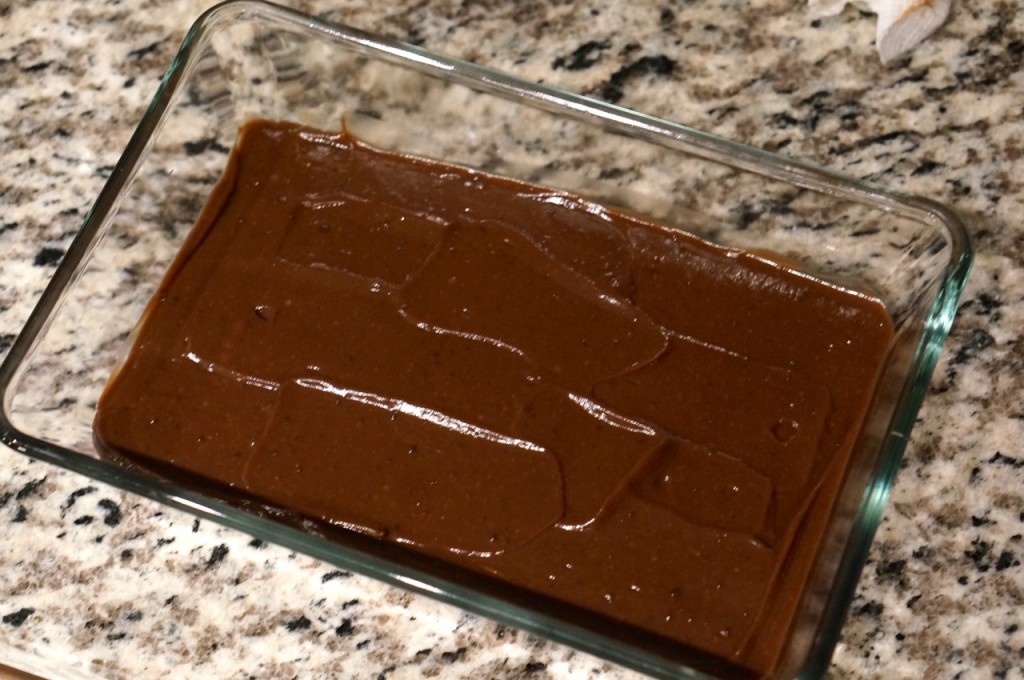 2) Crush your Oreos (I use my Ninja mixer, it works really well).
3) Add the layer of Oreos/"dirt".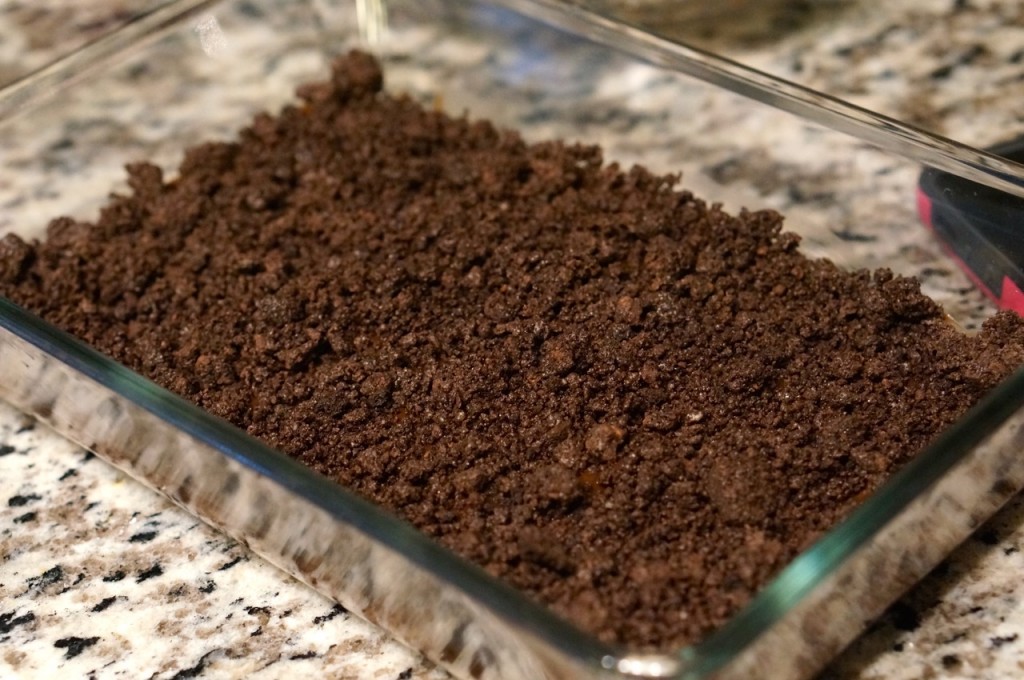 4) Mix about 3-4 drops of green food coloring with 1 teaspoon of water.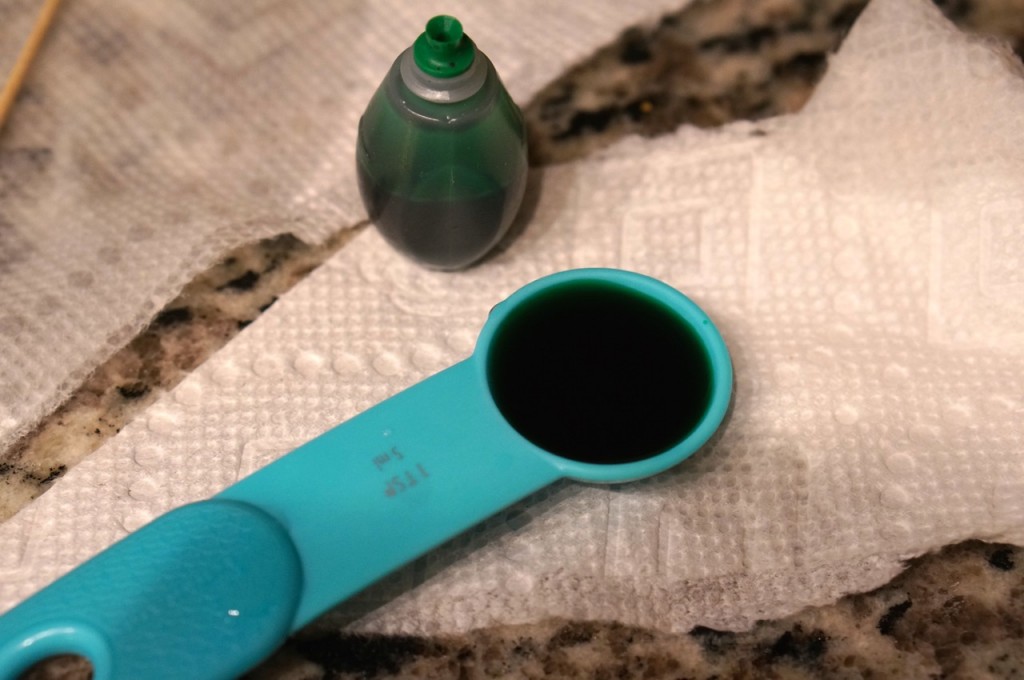 5) Pour into plastic bag filled with coconut shavings and shake until completely green (if you need to add more food coloring go ahead, it took me two teaspoons for the amount of shavings I had). Also if you want your grass to be more lime green, add a couple drops of yellow.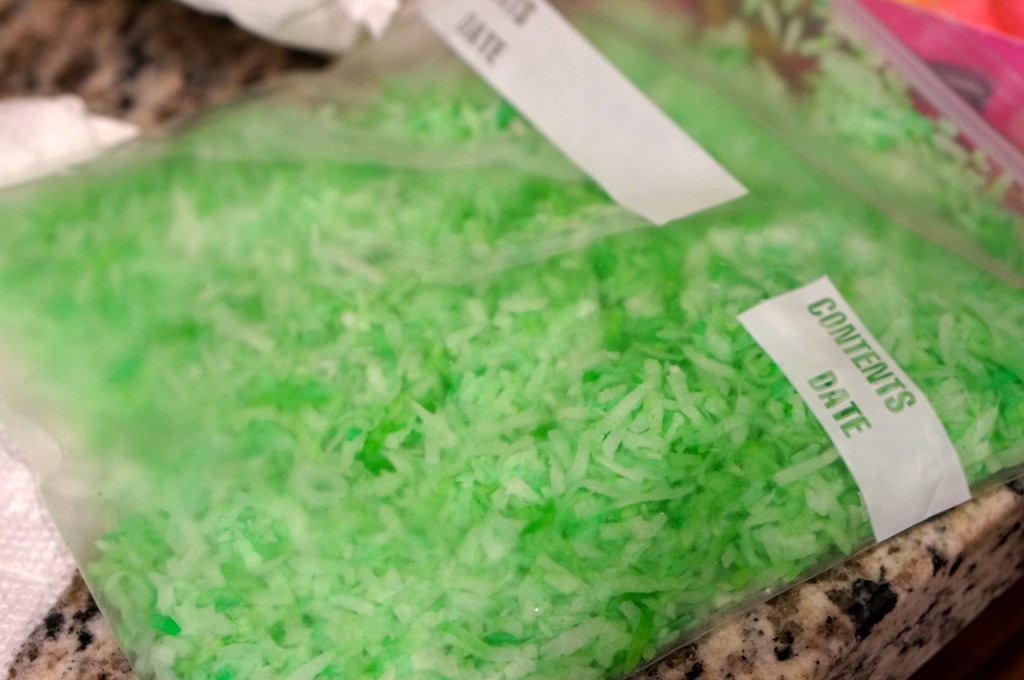 6) Add your layer of grass to your cake.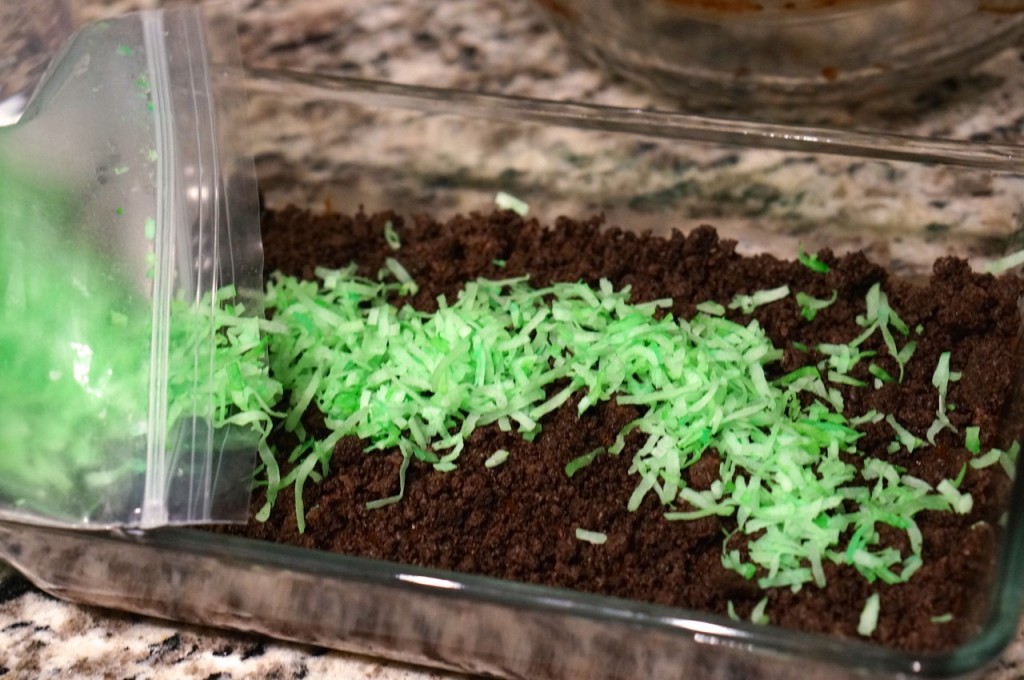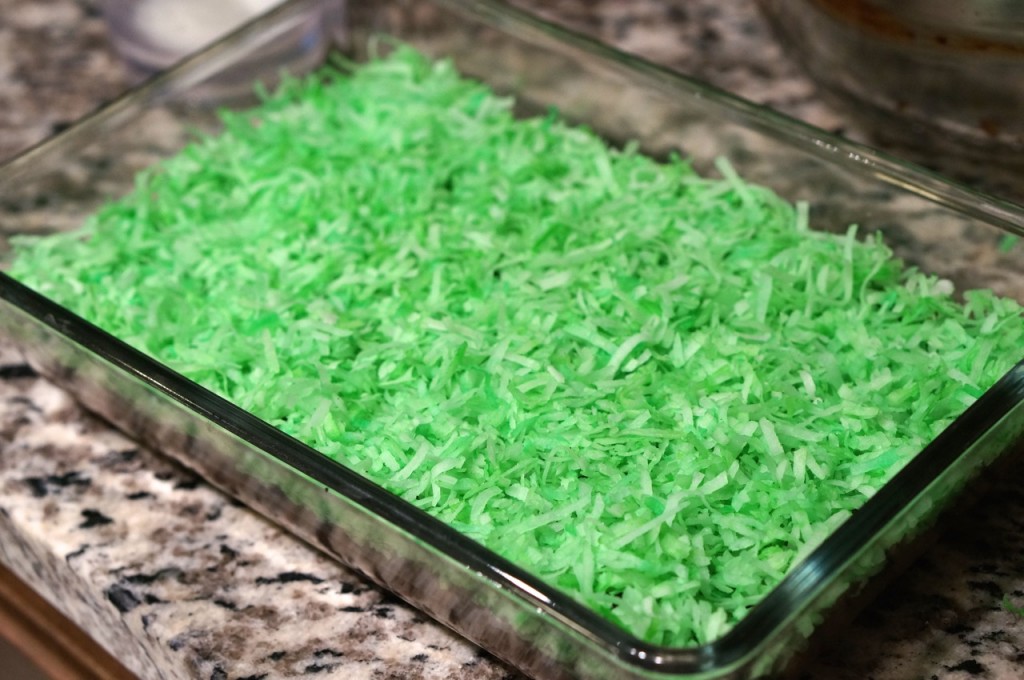 8) Add your peeps and anything else you want to decorate with (I had some Robbin Eggs).
Now you are all done! It took me about 30 minutes to make this including clean up! I also added a cute little Happy Easter sign to complete the cake. 🙂