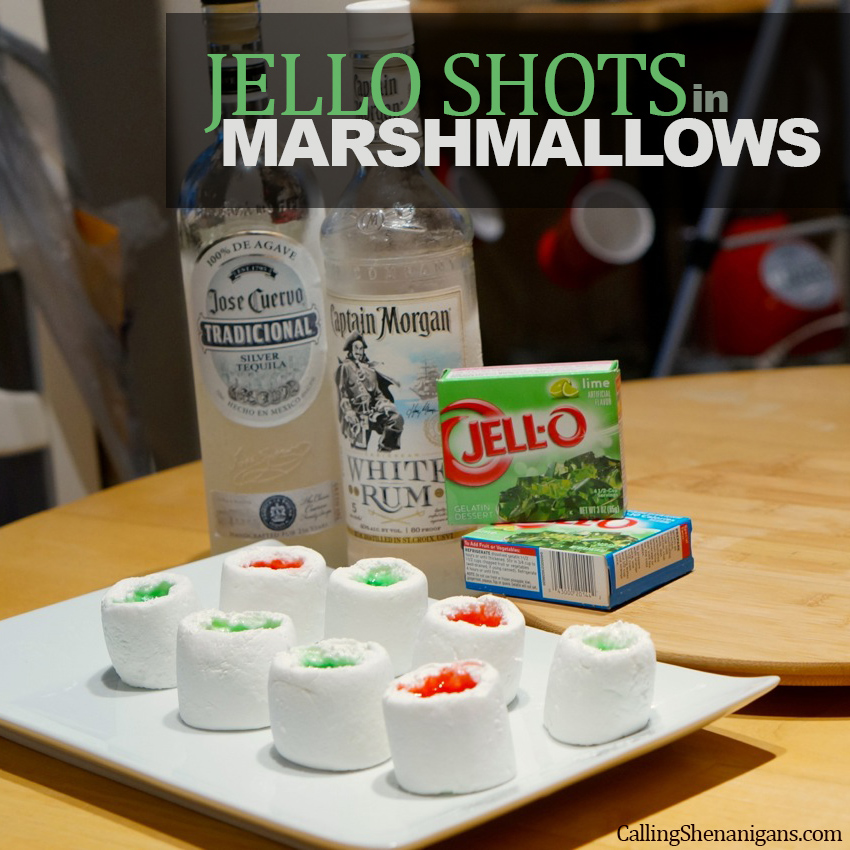 Two of my most popular posts were my mini jello aquariums and marshmallow flower cupcakes, so i decided to find a shenanigan that combined Jello and marshmallows! These marshmallow jello shots can be made with or without alcohol, and are a fun way to take your jello dessert on the go. Below I will show you the steps to make them both ways.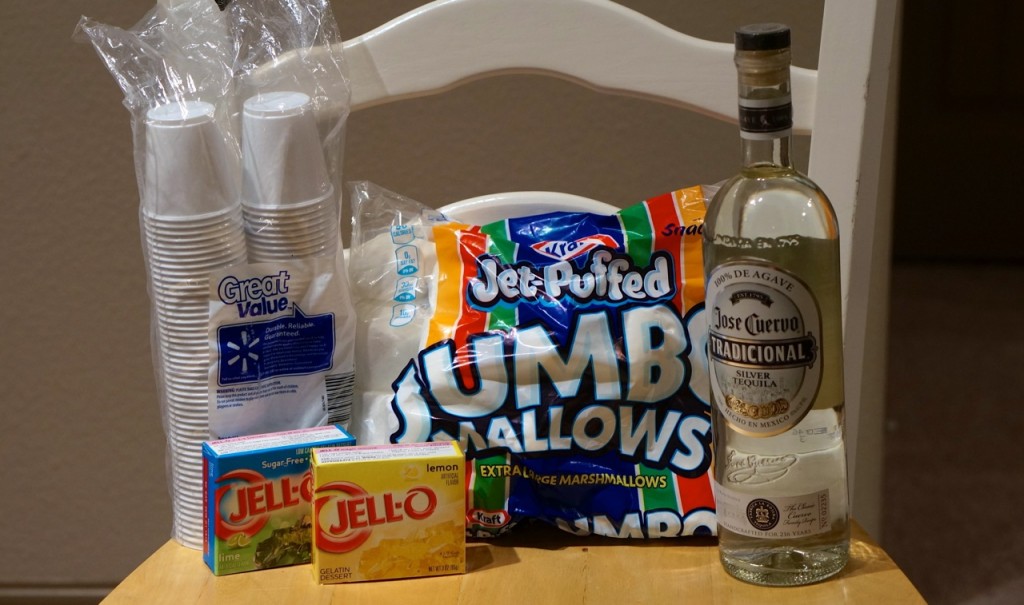 What you will need:
• 1 Pack of Jumbo Marshmallows (enough for  packs of jello with a little leftover)
• Alcohol of your choice (if you are making these for the kids, or just don't want the alcohol, omit alcohol)
• 1 small pack of a Jello flavor of your choice (this will use up a little over half of the marshmallows so I used 2)
• Extra cups for leftover jello
1) Use a knife to begin cutting out a cup in your marshmallow. Then use your fingers to take out the rest of the inside so you have a nice cup. Be careful for to make a hole the side or bottom! (if you do accidentally make a hole scrap that marshmallow, I tried patching a couple but it didn't work) NOTE: It is easier if you let the marshmallows sit out  for a while before starting so they dry out. Also your fingers will get very sticky and will require washing multiple times.
2) Put marshmallows on a cookie sheet or plate incase they leak.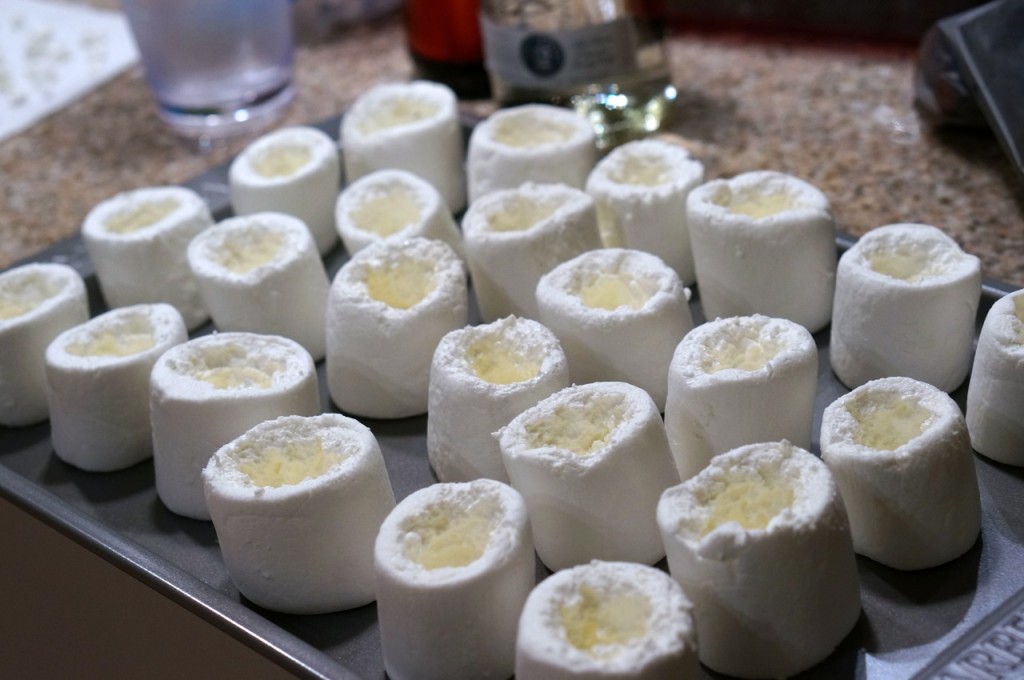 3) IF USING ALCOHOL: Bring 3/4 a cup of water to a boil and jello. Then add 3/4 cup of cold alcohol and 1/2 cup of cold water to the mixture. Mix in bowl.
NO ALCOHOL: Follow instructions on package of jello. Mix in bowl.
4) Let jello mixture cool to room temperature before pouring it into marshmallows or it will melt them.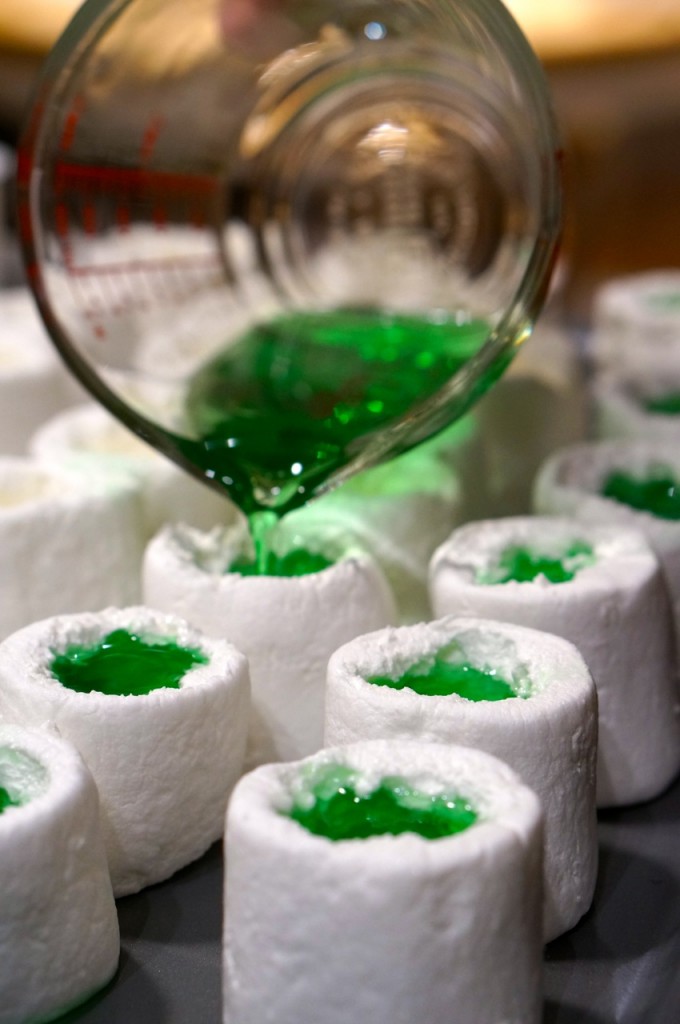 5) Refrigerate for at least 2 hours, for best results let sit overnight.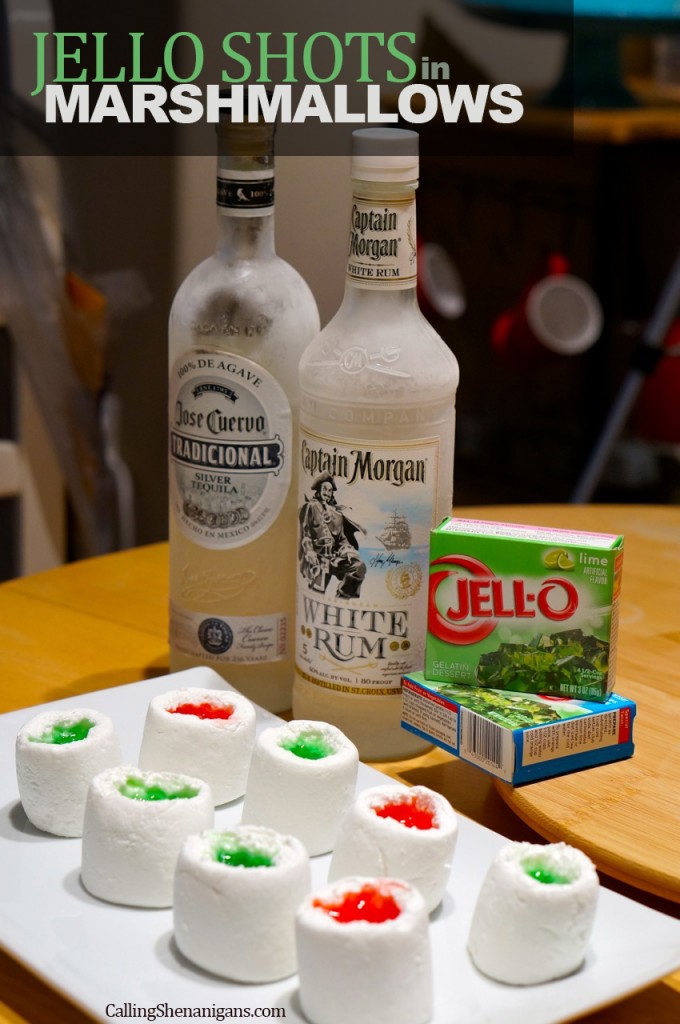 These marshmallow jello shots worked surprisingly well, and were easy to travel with. It is important to note that if you use alcohol they will become liquid at a lower temperature so try to keep them cool. If you try these be sure to share them on the shenanigans facebook page.