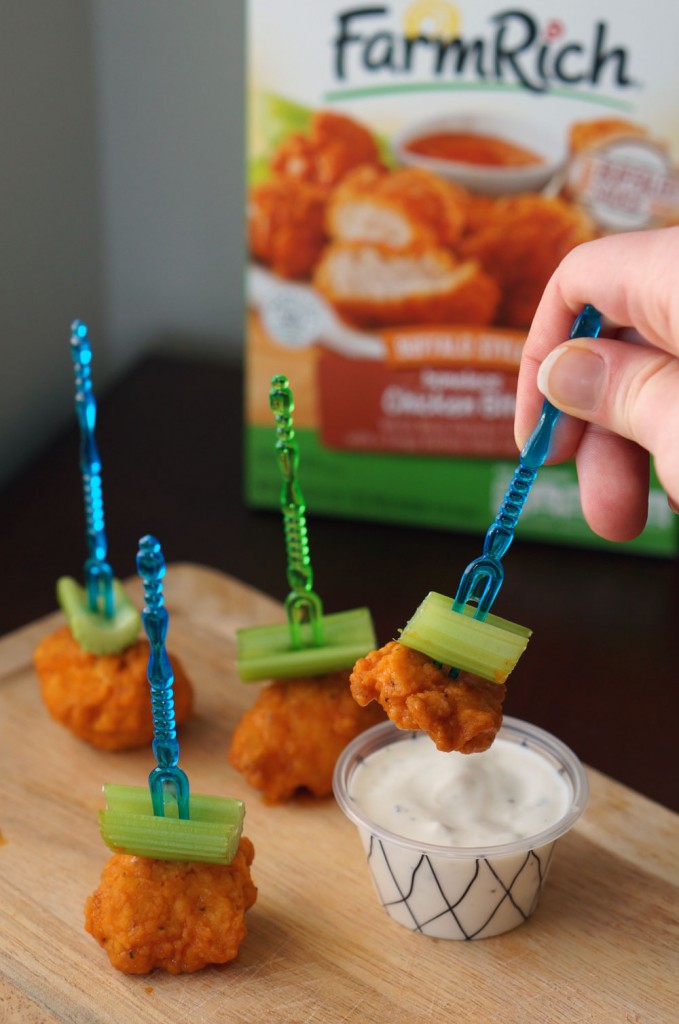 March Madness is in full swing! With so many basketball games, it can be hard to keep up with all the matchups, much less your snack supply. That's why I came up with this super easy basketball themed appetizer. So you can spend less time prepping food and more time enjoying the games with your friends!
Here's what you will need for this #MadSnackSkills snack hack:
Celery

Toothpicks or party forks

Small plastic cups

Permanent marker

Your favorite buffalo chicken dipping sauces (I used blue cheese)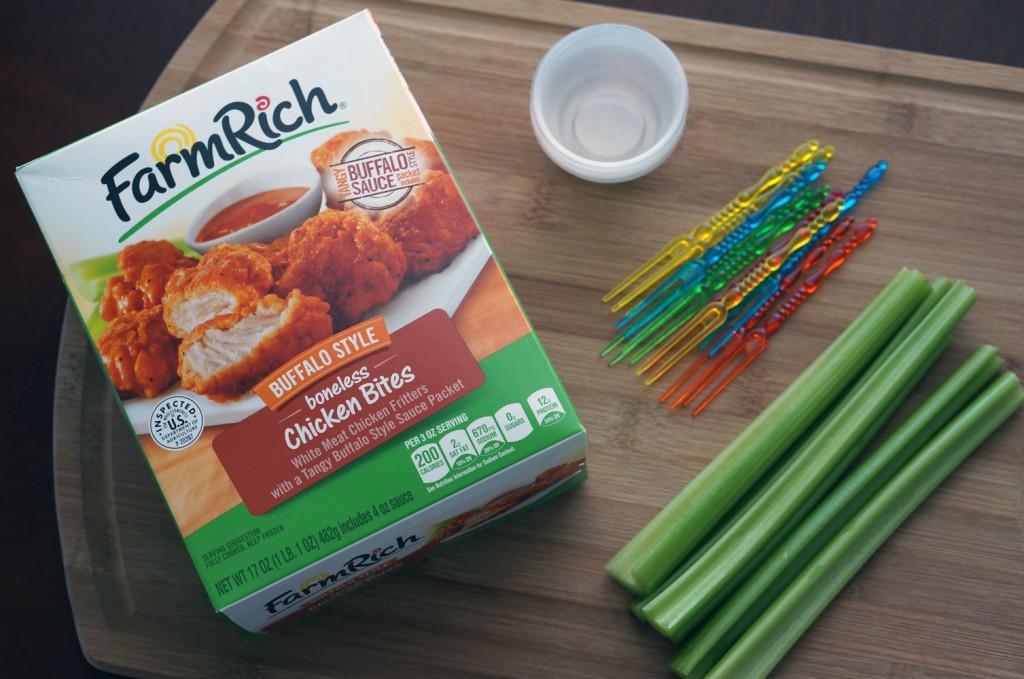 1. Follow the directions on the box to cook your Buffalo Chicken Bites.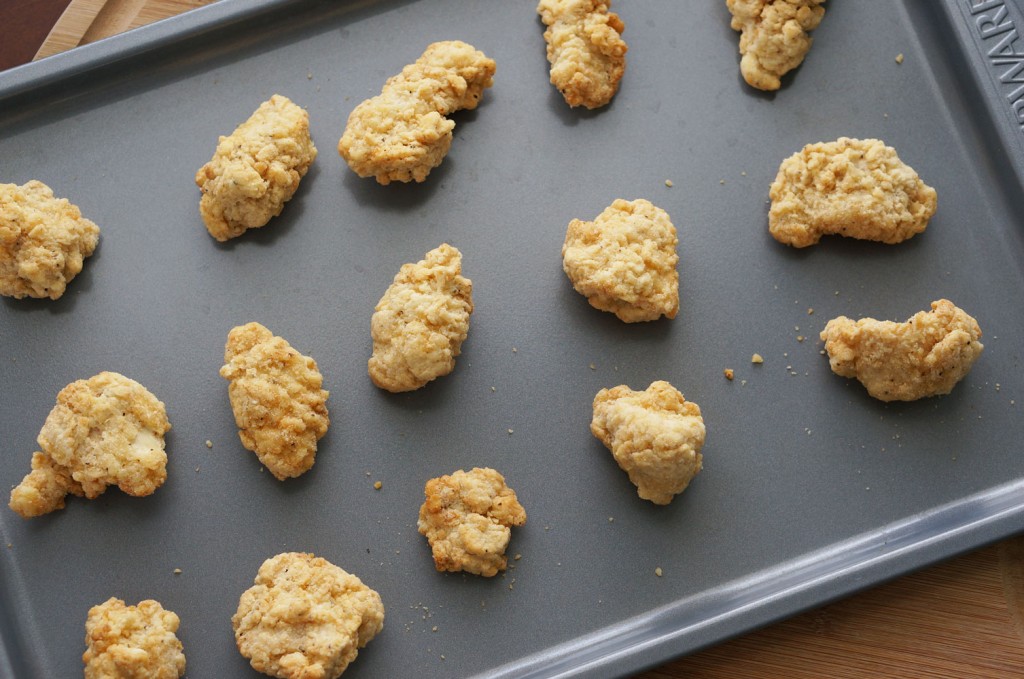 2. Cut your celery into small pieces and place them onto your toothpicks, followed by a Buffalo Bite.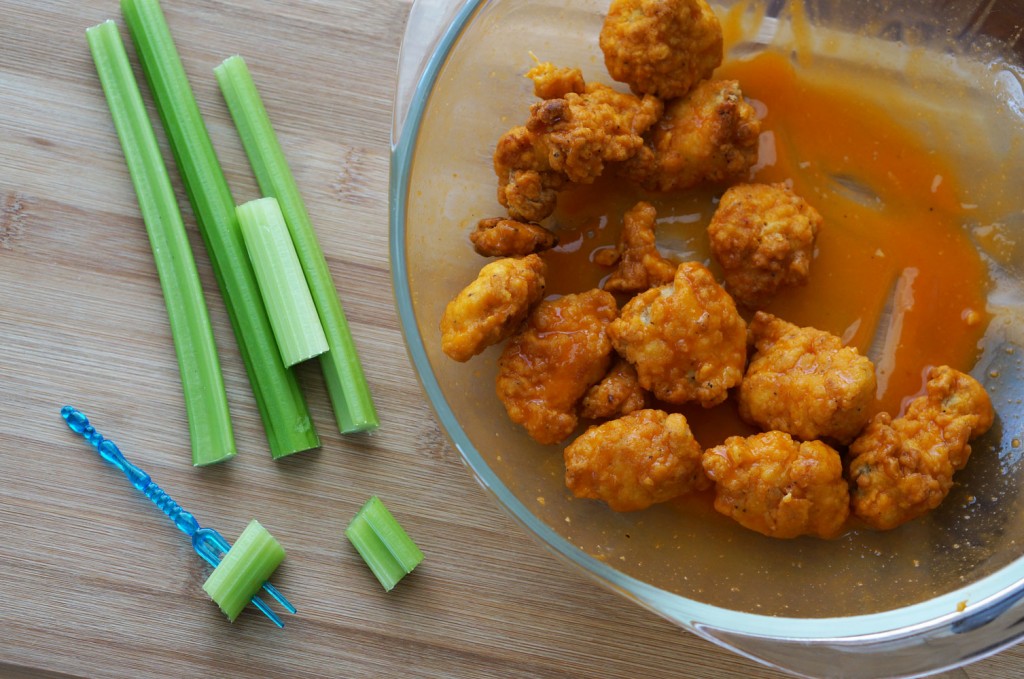 3. Use your permanent market to create lines on your plastic cup to make it into a cute little basketball hoop net, and then fill it with your favorite dipping sauces.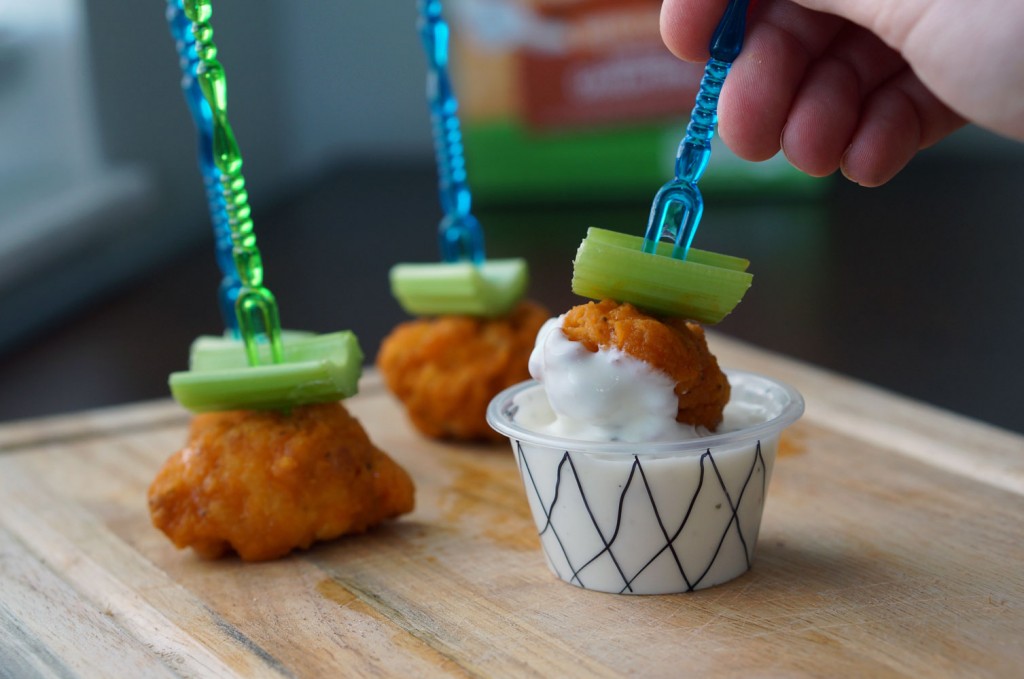 I love how easy these are to whip up, making them the perfect snack for when unexpected guests turn up (which happens to me often since I am one of the only ones in my friend group with cable).
If you would like exclusive offers and promotions on Farm Rich products, click here to sign-up for their newsletter.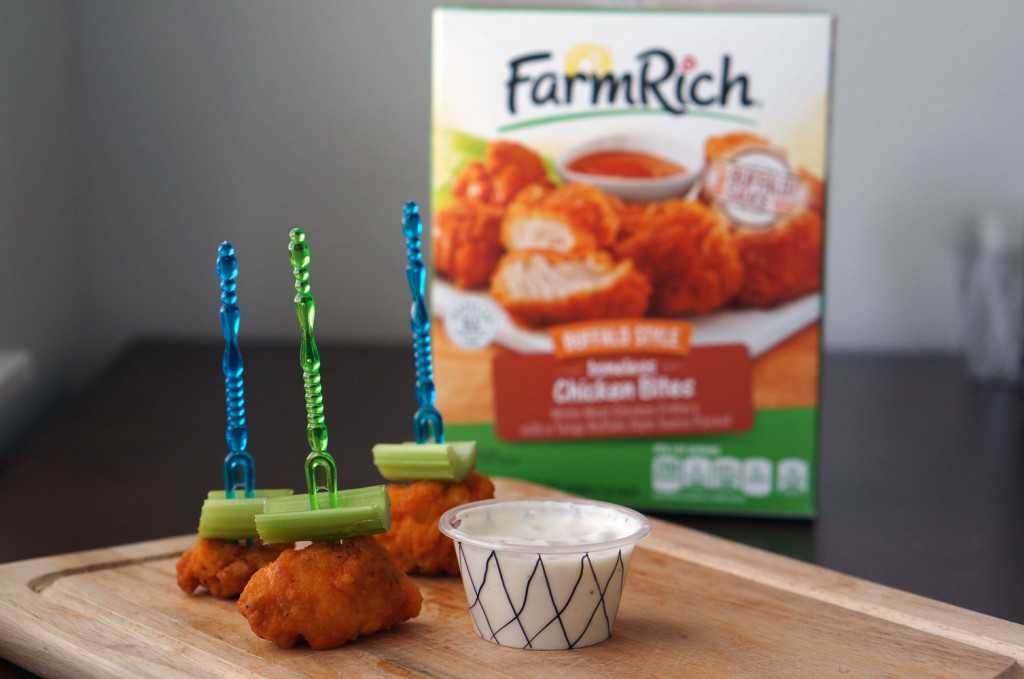 ---
This post is sponsored by Farm Rich®, but all my opinions are my own.